I would recommend various types of purpose-built armour such as: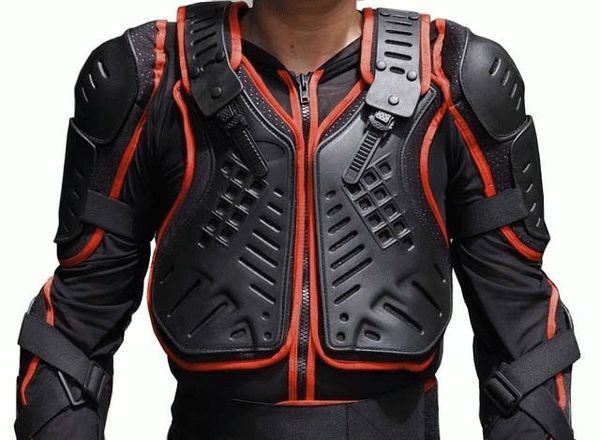 - Motocross Armour. Using hard plates for reduction in sharp force and blunt force trauma, just watch out for the exposed areas.
- Riot Armour. A full body suit can and will resist trauma with good body coverage, plus the helmet design allows a great panoramic view.
- Historical European Martial Arts Armour. Lightweight and mobile like the above two, with good padding and hard armour enough to fully resist blunt steel swords in full-contact fighting. (fencing masks included, not seen in picture)
- Maille + Brigandine Armour. Even more resilient than any of the above and able to absorb and deflect weapon strikes, UNLIKE THE BLOODY MOVIES this heavy armour is still well jointed to allow for good movement with training, but obviously is more of a sprint than marathon type of protection.
- Bullet Resistant Armour. Excellent and far superior to the above armours for ballistic protection as well as promoting the same degree of manoeuvrability, but with several exposed areas and reduced CQC protection.
...
On a final note I would like to say that if I ever saw a supposed Zombie Hunter outside of the military in bullet resistant armour, I'd duck and cover, the bastard is likely hunting the living since zombies don't use guns!