Parody of our military's acronym: MOUT
I've seen a lot of military training "towns" geared towards those overseas hot and sandy areas. Many of the training areas have a lot of cool detail to add realism to the experience.
I recently ran across pictures of a local USMC "neighborhood" that is built to resemble a typical SoCal layout, constructed at Camp Pendleton.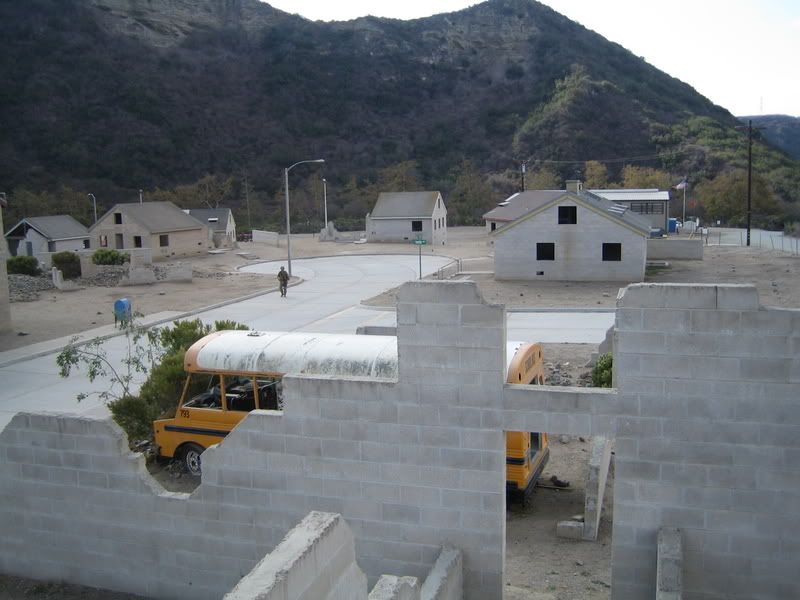 This is a link to one Marine's training there:
http://tracer311.blogspot.com/2007_11_01_archive.html
It would be awesome to be able to use that "neighborhood" for ZOUT classes. It has a lot of American inspired detail: SoCal style houses, school bus, blue USPS mailbox, street lamps, etc.
I am interested in similar North American styled MOUT locations. Please post pictures or web sites if you have them.