Just received my Mossberg 590A1 yesterday, this will be added to my Lee Enfield .303 No.4 Mk.1 and Lakefield-Mossberg .22 bolt gun collection. I had researched a lot online and the choice came down to either the Mossy or the Remington 870 and the Mossberg was my choice.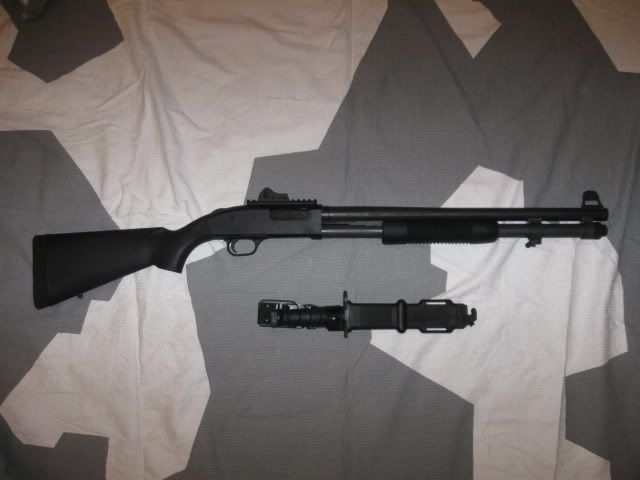 It came with the Ontario Knife M9 Bayonet which is very nice addition to it:
The pointy end: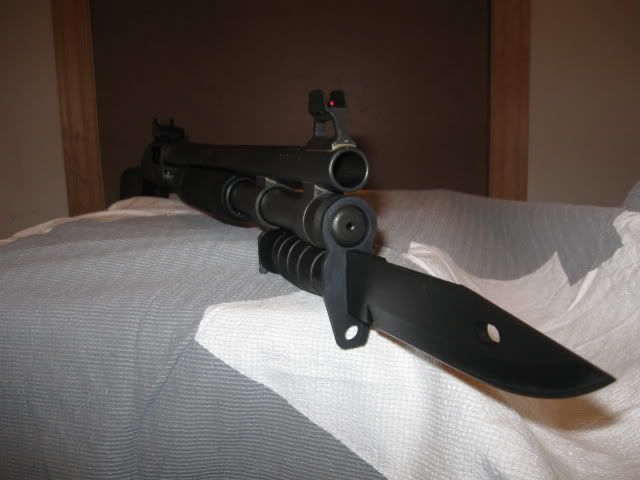 It is the model with the ghost ring sights:
Took it over to a relative with some land and fired off a bunch of #5 shot (that"s all that was lying around) just to try it out and everything worked fine, I'm planning on taking it to a range and try some different types of ammo (e.g. 00 Buck) and will take some photos to post up here on ZS. The 590A1 is as rugged as expected and appears "Infantry" proof and this is one of the reasons I went for the Mossy versus the 870. Next addition will be a Norinco M305B (M-14 clone) which I have on order!