The 7.62x39 has been espoused as being a great caliber from 0-300m, but is it really?
So, many of us know that the 7.62x39 isn't exactly a flat-shooting caliber (unless a rainbow is considered, 'flat'). But, how much of a rainbow is it really?
I took some ballistics data and decided to make a chart just to show the drop of the round at distance.
This is for a 123gr FMJ with a muzzle velocity of 2300fps. Standard 50/100m zero (they have the same POA/POI, which should be clue #1).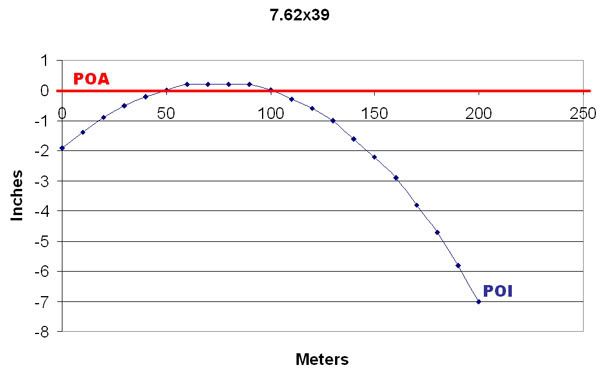 As you can see, at 200m, you get a drop of 7 inches. Not too terribly bad but when you go beyond 200m, the drop is better described in feet rather than inches (seriously).
Conclusion: If you've been lying to yourself that your AK is, 'just as good' at 400m as an AR-15, just stop. Stop right now. There is a very good reason why the Russians have now been using the 5.45 longer than the 7.62x39.
This is
not
a thread bashing the Kalashnikov rifle and should not be taken as such. This is a thread about knowing the limitations of your platform and more specifically, your caliber.
_________________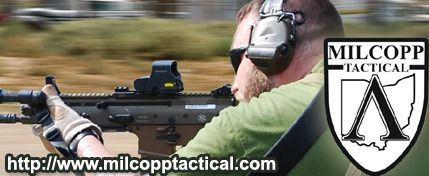 Dave Merrill
Instructor for MilCopp Tactical LLC.
Rifle first. Rifle last. Rifle always.
Civilian Scout wrote:
No one buys a Taurus because it's the best option available.