Two words. Bad ass. I have only been fondling this charging handle for about 10 seconds and I can tell the huge difference between the BCM standard charging handle, and the new GunFighter Mod 4 CH. Just having the latch that much bigger allows me to, instead of just using my index finger to grab the CH latch when charging the rifle, grab with the index and middle finger. This may not sound like much, but allows for much stronger pulls, as well as positive retention of the CH until you release the latch.
I don't know if it is new toy feeling or not, but there seems to be less wide to side wiggle that some CH's have when pulling on the CH. There seems to be very little play and looks, and feels, much stronger than a 10 or 20 dollar CH. I opted for the smaller of the two latches because of previous reviews that say the larger of the two can dig into your chest a bit when you have your rifle slung. I don't like pointy things digging into my chest.
My one gripe about this charging handle, could be a good or bad thing from how you look at it, is that without gloves, your fingers get chewed up after a relativly small (100 or so) pulls on the charging handle. It feels like gripping a cheese grater sometimes.
Fit: 9/10
Finish: 10/10
Function: 10/10
Overall: 9.5/10
Here are a few pics of the new and old CH's next to each other.
Old CH on top, GunFighter on bottom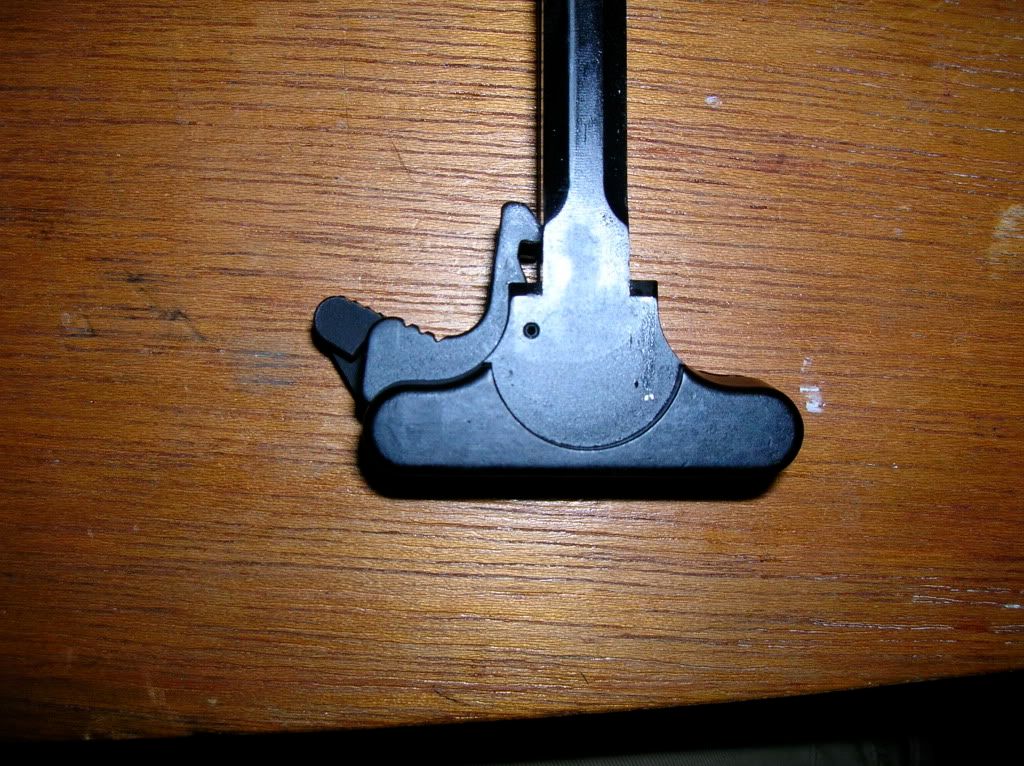 Underside of both CH's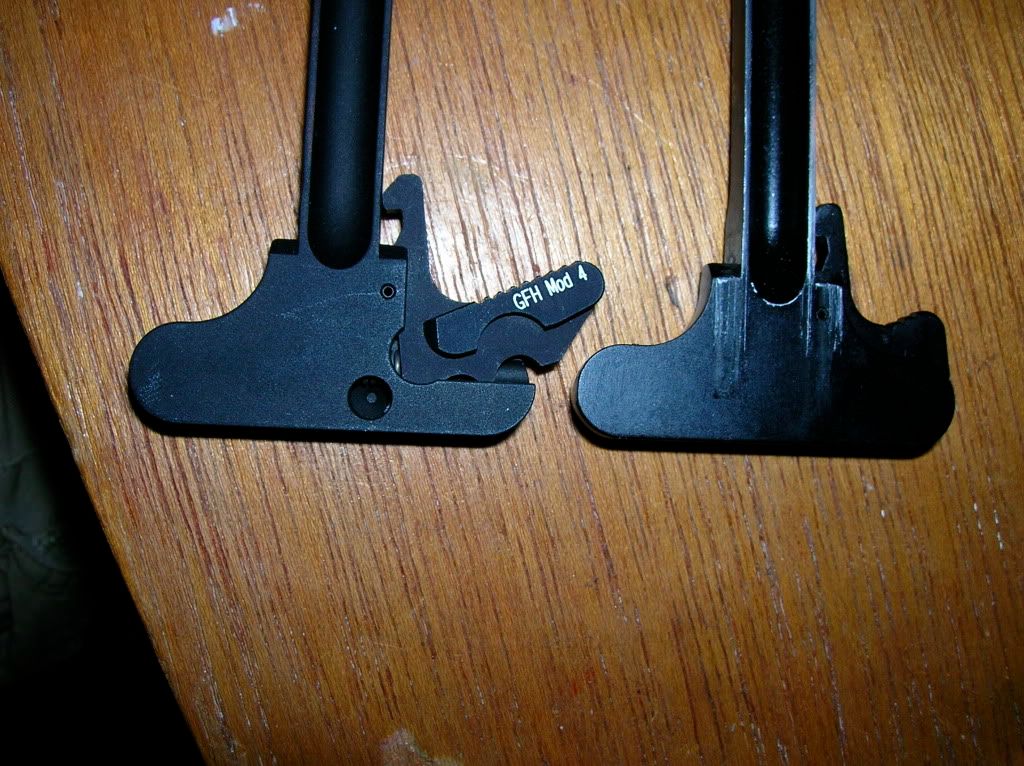 On a rifle:
_________________
Thanks Anianna!
12_Gauge_Chimp wrote:
I say when Wee Drop visits the US, we make her ride a goat. You know, like those little monkey cowboys they have at some rodeos.