Nightside_Eclipse wrote:
What the functional difference between the two?
Nothing, well...
Single hook:
Double hook:
They both do the same thing.
However, a double-hook trigger cutout will accept either whereas a single-hook trigger cutout can only accept a single-hook trigger. Inspect the hole (pictured here)
You see how it has two tabs cut into it? That's for a double hook trigger.
CAI AK's (IIRC--too lazy to go to the safe) only have a single-hook trigger cutout. If you get a double-hook it's no big deal as it's a 2 minute dremel job. If you want to play it safe just buy a single-hook.
I suppose the advantage of a double-hook is that if one of your trigger hooks happens to break off the gun will still run 100% using the other hook. Never heard of a hook breaking off though.
_________________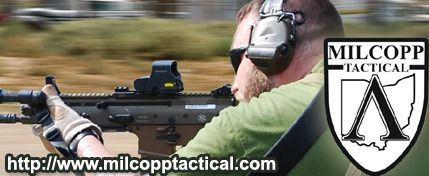 Dave Merrill
Instructor for MilCopp Tactical LLC.
Rifle first. Rifle last. Rifle always.
Civilian Scout wrote:
No one buys a Taurus because it's the best option available.