Well we had a Winter MBO Contest- seeing as June is just around the corner who is up for a Summer contest?
What would you like to see?
Personally I'm thinking minimal is the way to go - summer can be an easier time to be outdoors and practice survival/bushcraft living.
Throwing some ideas out there to get the convo started:
A How Far you can walk in 48 hours
E&E 48 hr contest
15 items or less contest
After all when the weather is like this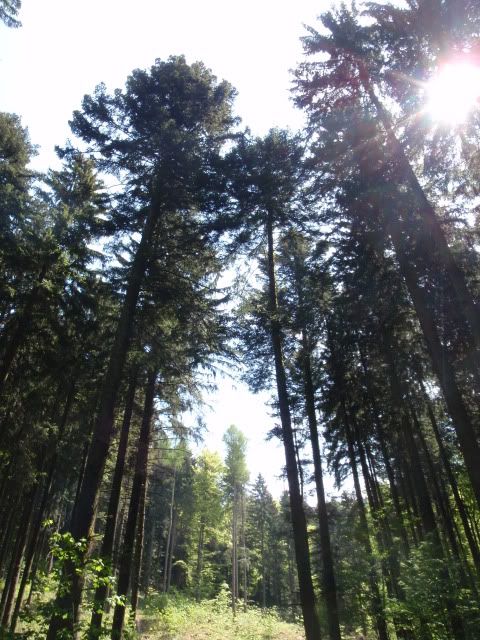 Just reading this thread: Here is current offering I've compiled from statements made thus far:
A two month long Summer Bugout Contest extravaganza

Basic Rules (apply to all categories)


Minimum of 24 hours out.

You must sleep out.

Must be foot propelled for a good portion of this. Be this a day hike from a fixed camp or all day.

Death results in instant disqualification.

Category A:

No gear restrictions - take whatever you want.

You must obey above rules.

Category B

:

15 Items or less(Or a weight restriction? discounting water and food)

Must be walking for minimum of 12 hours if total trip duration is over 24 hours. 8 hours if trip is only 24 hours.

Points will be awarded how sigboy suggested

Summer bug out point structure:
Judges Points - 25 points for misc, awarded at judges discretion for general ability and skills. This also covers non specific creativity, like building a raft with floaties, or making a sled out of your walker.

Set requirements for points: These items are all standard. Your location does not alter any of these,and anybody can do them anywhere.
Pack weight- (dry weight, food and water does not count)
0-10 pounds - 10 points max
10-20 pounds - 7 points
20-30 - 5 points
30-40 - 3 points
40 + - 1 point

Miles hiked(on foot)-
30 miles - 10 points max
25 miles - 8 points
20 miles- 6 points
15 miles -4 points
10 miles - 2 points
weather/ terrain modifiers 2 points each for altitude higher then 5,000 feet, temperature over 90*F

Shelter-
Primitive shelter - 5 points
Lean to/tarp shelter - 3 points
Tent - 1 point