I have a few more things to add and a few things incoming. This is just a start and my first attempt at a BOB. So any critiques are very welcome. It isn't super heavy and actually rides very comfortably. I have walked quite a few miles with it on my back and felt fine. Any comments, questions, or critiques are very welcome!
The bag: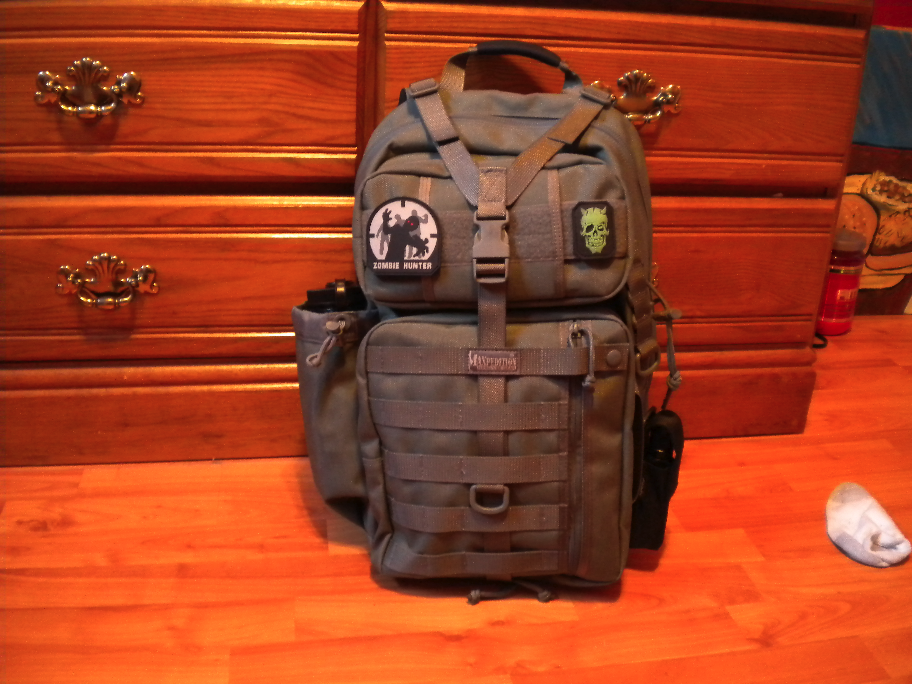 I feel that the bag is pretty much perfect for what I'm using it for. The organization in this bag is top notch for sure. I have heard that many people say that the bag can get uncomfortable over long distances or at heavy weights. I have not notice this at all, in fact I have used the bag quite a bit and with the stabilizer strap I have found it comfortable on my hikes. I don't really have the bag very loaded right now. It sits at around 9-10 lbs. I have placed a 5lb weight in it to simulate some extra gear and found that it still feels fine. I think under 15lbs is the sweet spot. Any more and you may run into discomfort on longer trips.
Lets crack it open: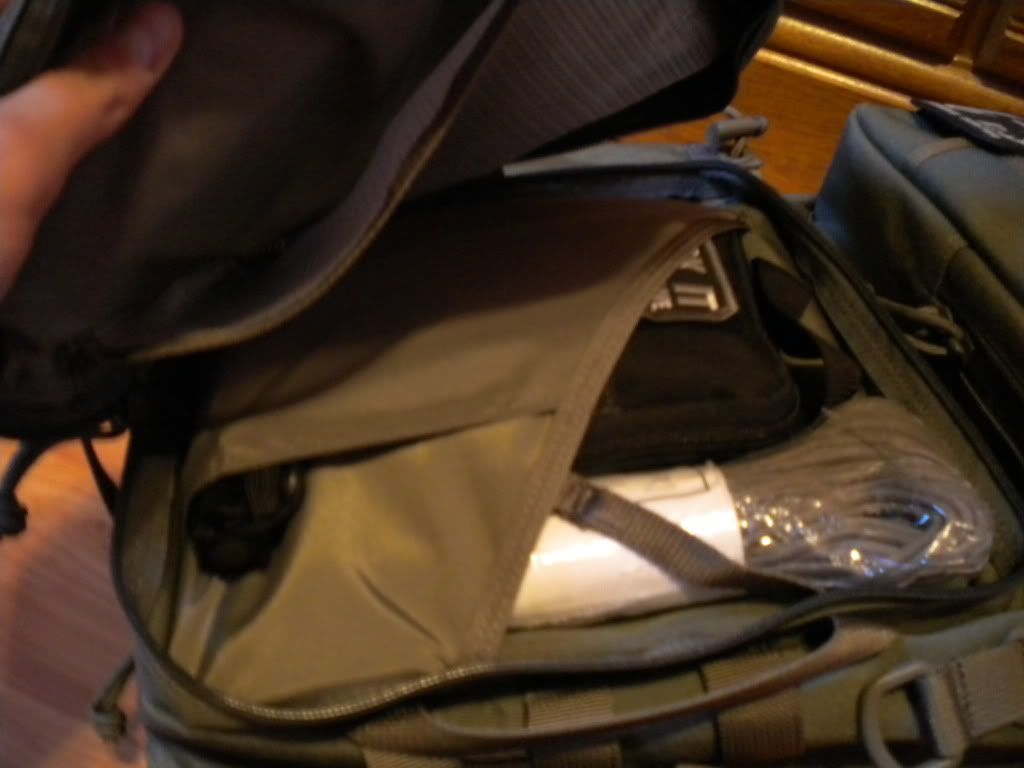 In this pocket I hold my EDC organizer, my Fenix TA21 flashlight, and 100ft of Foliage green 550 paracord.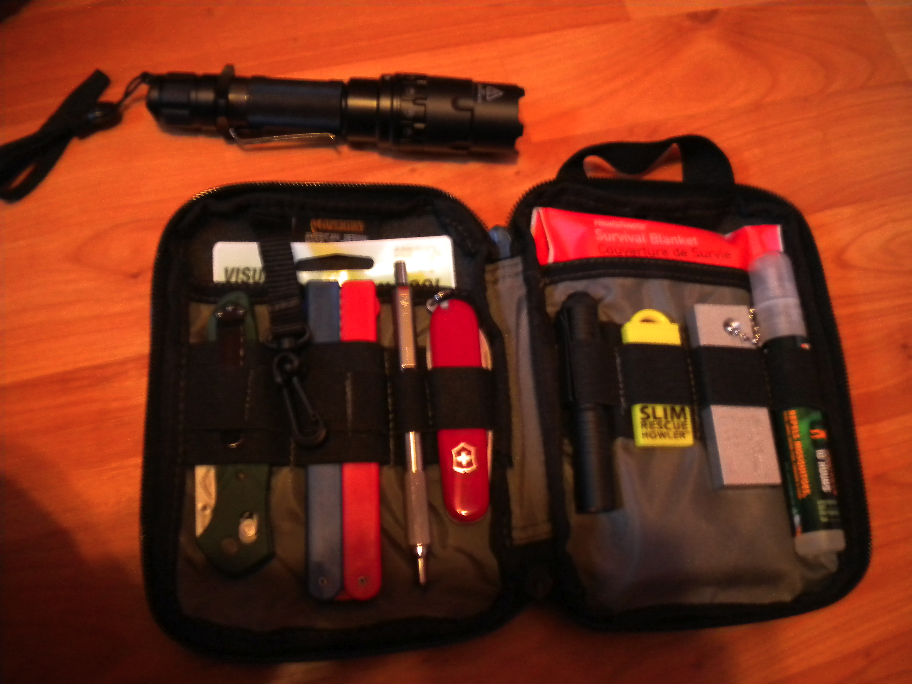 Here is my EDC organizer opened up inside from left to right I have a benchmade 940, a DMT diamond coarse/fine sharpener, Zebra pen, SAK, Micro stream, slim whistle, Magnesium fire starter, and Deet bug repellent. Behind that I have a two person emergency blanket.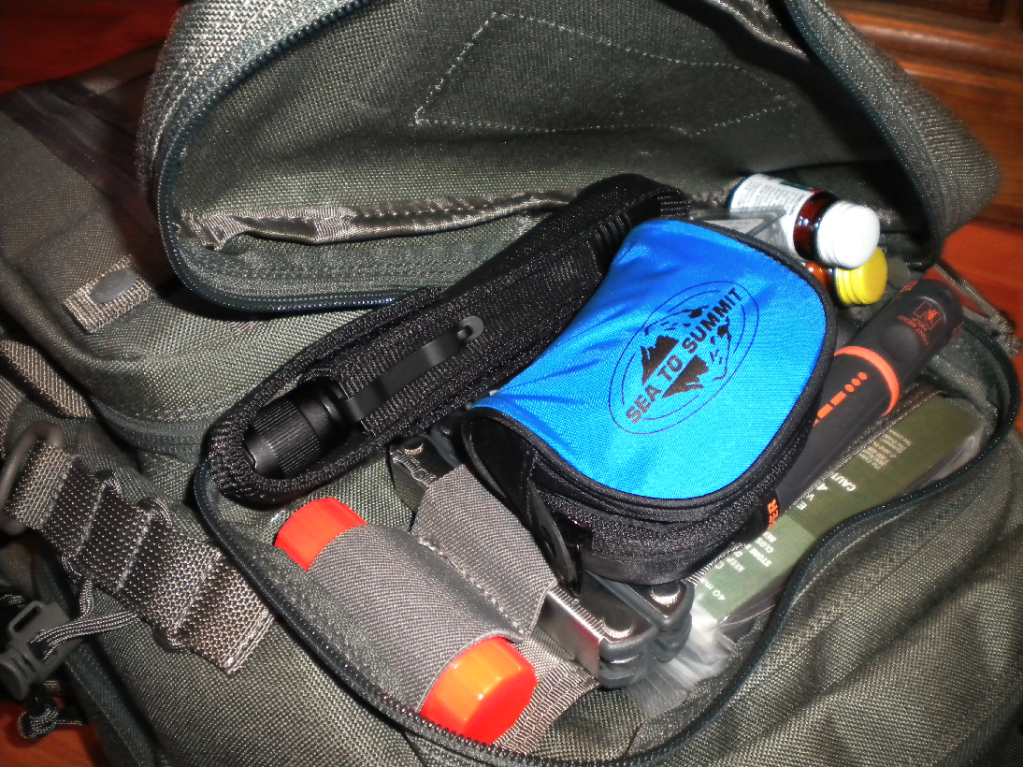 In this pocket I have a lot of strike anywhere matches. I also have a leatherman blast, a tactical streamlight, bear grylls fire starter, 123 batteries, a micro fiber towel, and water purification tablets.
in this pocket I have two emergency panchos, 2 hot hands packets, and two glow sticks.
My water bottle also has a space saver pot which fits perfectly around my 32oz. nalgene water bottle. I can couple this with my little pocket stove and boil my water.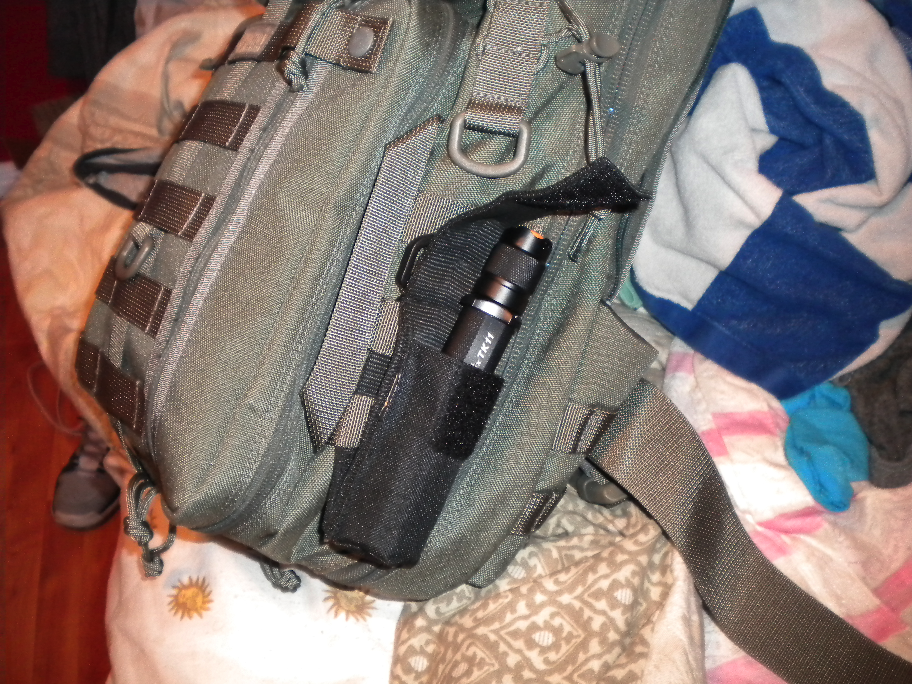 This side of the bag has another flashlight. (Can you tell I'm a sucker for lights lol.)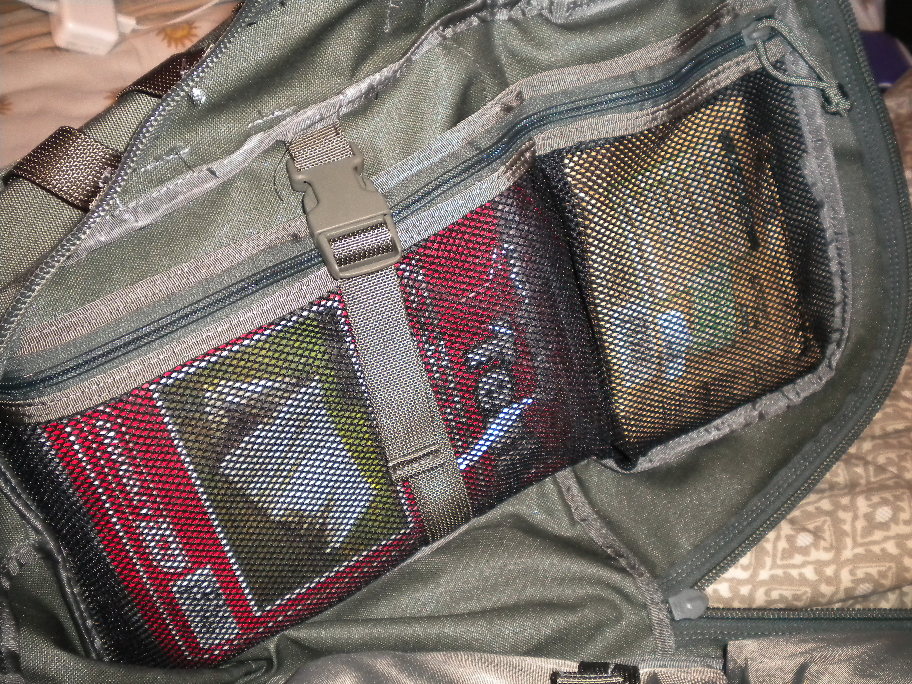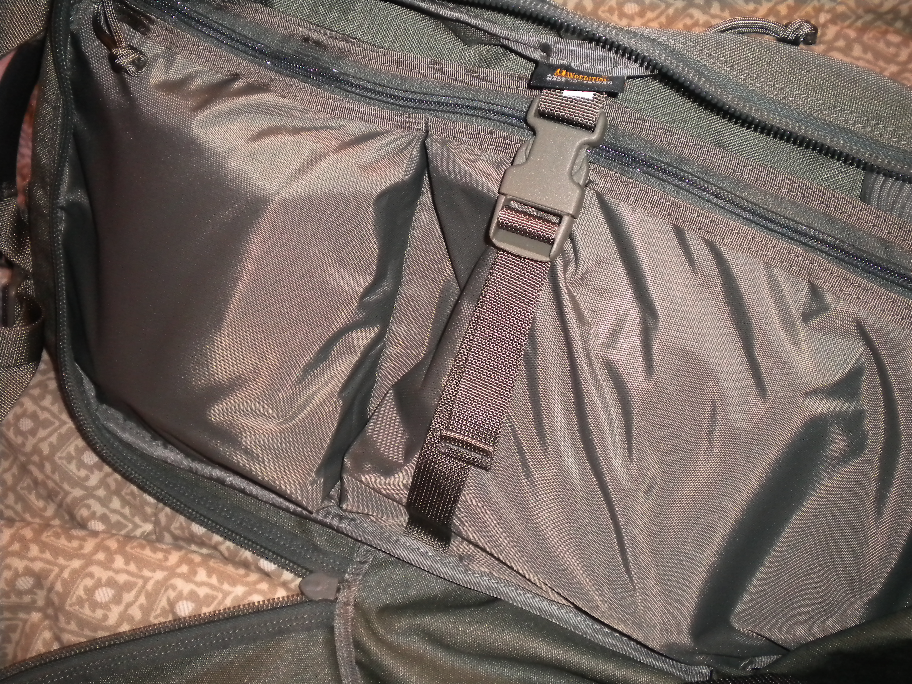 In the main compartment I have an emergency tent, another two person space blanket, another 100 ft of paracord, my Pocket stove, a FAK, an Emergency tarp, 2 more packs of hot hands, 2 protein bars, and two vials of hand sanitizer that includes alcohol.
Thats it, Im sure that I could cut back some of the redundancy in the light and fire department but I like having a few options. I have a scrapyard scrapper 5 on the way for a fixed blade. I'm also going to get a sawyer squeeze water purifier. Any other suggestions for what I should add let me know. Thanks for checking it out and sorry for the crappy pictures lol.