these are the first pics. of the tipi and it will be standing tonight. ultimately, it will have sidewalls and sodflaps as well but it can always be reverted to tipi by tucking in the sidewalls... (windy conditions)
i have a twin being cut right now made from brown woodlands camo 1000 d.
this is a pre pic. of the stovejack from the inside and the window. all other pictures will be posted tonight or in the morning.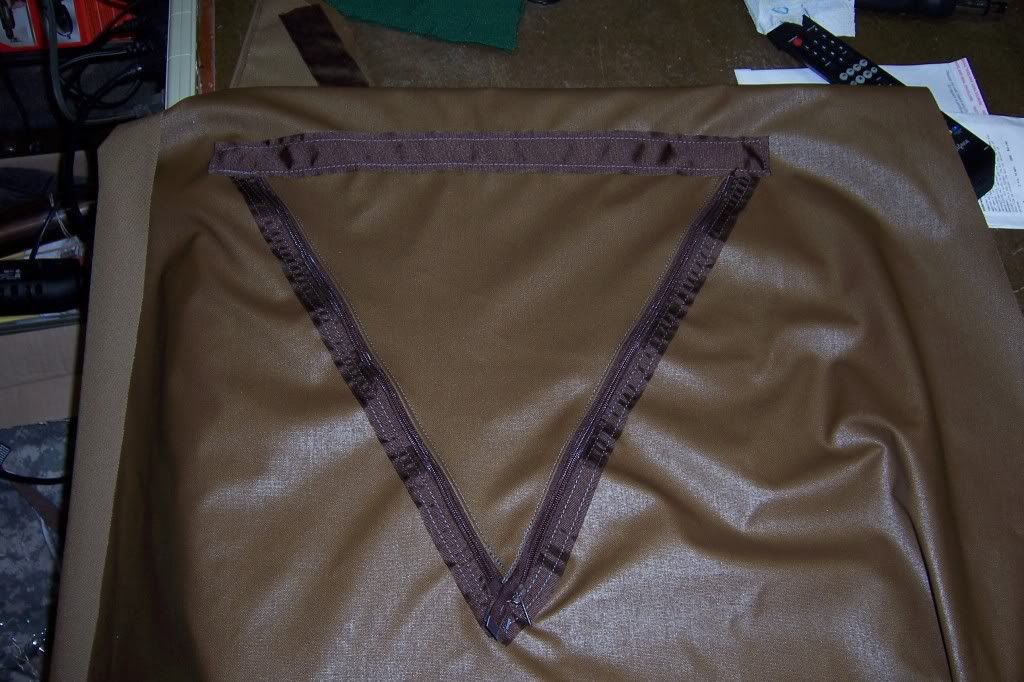 http://www.wyominglostandfound.com
" onclick="window.open(this.href);return false;