Kelly Kettle (this is the Large size, suitable for 2.5 pints):
Pros: Relatively light. No fuel necessary as long as you have dry tinder and small sticks available. Extremely efficient design utilizes almost all the heat from the fire.
Cons: Very bulky. Must be careful not to tip it or run it dry. Expensive. Aluminum construction, which means that you must clean it carefully after use to prevent corrosion of the fire pan. You can only heat water in it, not soup or coffee... because there is no way to clean the inside. At all.
Notes: they are now available in stainless steel, which is heavier but more durable.
They now come with the option of a pan holder above the chimney, and you can buy a pan to fit it also.
Canteen cup and stove ring, used with Hexamine or Trioxane or Esbit fuel tabs:
Pros:
Extremely light and space efficient, if you are already using USGI canteen and cover.
Cons: not too fuel efficient, must carry specialized fuel. Have not tried it with "found" fuel such as dry wood.
Eureka Timberline 4 tent: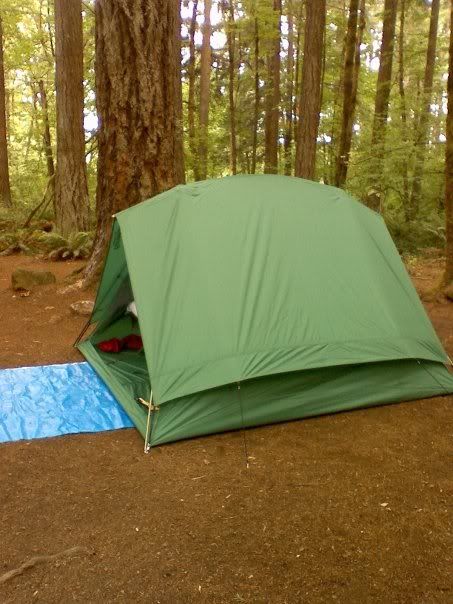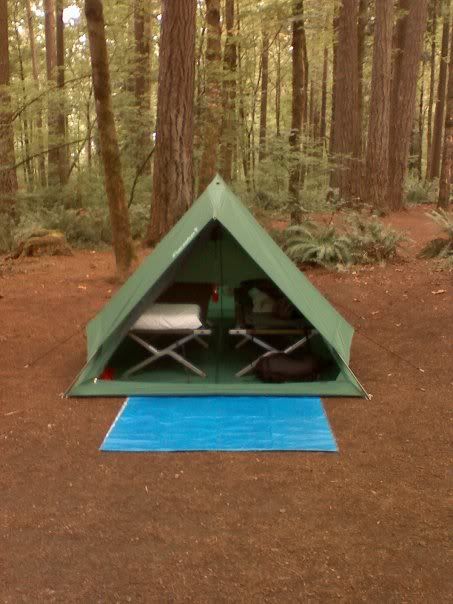 Pros: Very good in bad weather. Can buy replacement parts such as fly and poles. Tents can be linked together with optional annex accessories. Relatively inexpensive. Design has not changed much in 20 years. Good color.
Cons: Heavy and bulky compared to some. A-frame style limits headroom compared to a dome.
I also have the Timberline 2. Used it for many years and decided to get the 4-man version for car camping and emergency use. Good for vehicle bugout. Not so good for bugout on foot.