Pics encouraged; comments permitted. Post pics of tents, tarps, bivvies, hammocks or any other portable shelter with the exception of recreational vehicles. Pop-up trailers and Jeep tents are okay.
ETA:
Hand-built woodcraft shelters can be included.
Here's my canvas range tent, good for car camping or mule train:
These were ubiquitous across the prairie in the late 19th Century. They are highly wind resistant and easily erected by one person. It can use an interior center pole, two crossed exterior poles, or be suspended from a tree branch.
Here is what I used this past weekend: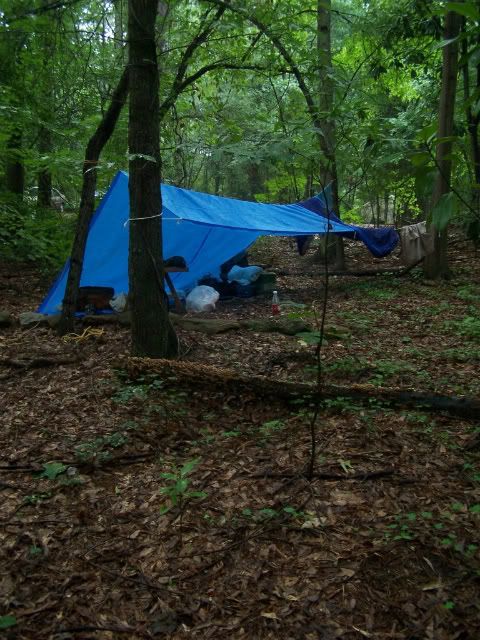 There were three to five heavy rains during the night (depending on who I talked to), which, while loud on the tarp did not otherwise affect me in the least, as I stayed completely dry under my shelter. It's an 11'x11' tarp, about 30" of which I folded under for a floor where I could stow my gear. The only thing I would do differently is to tie the downhill end of the fly a little lower so rain water wouldn't collect in the center.