Here's the pictures: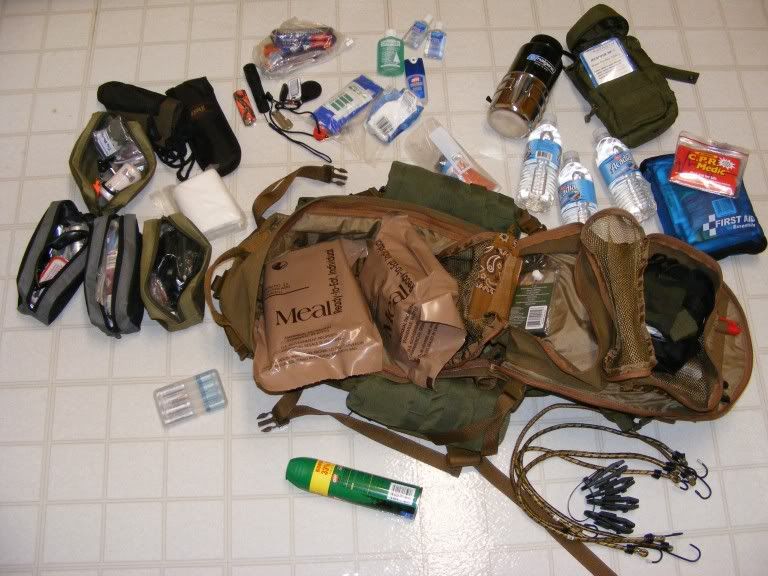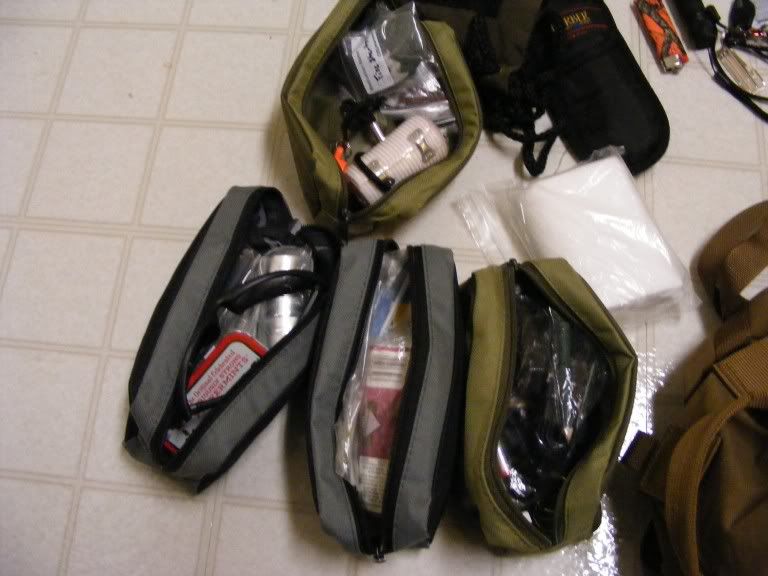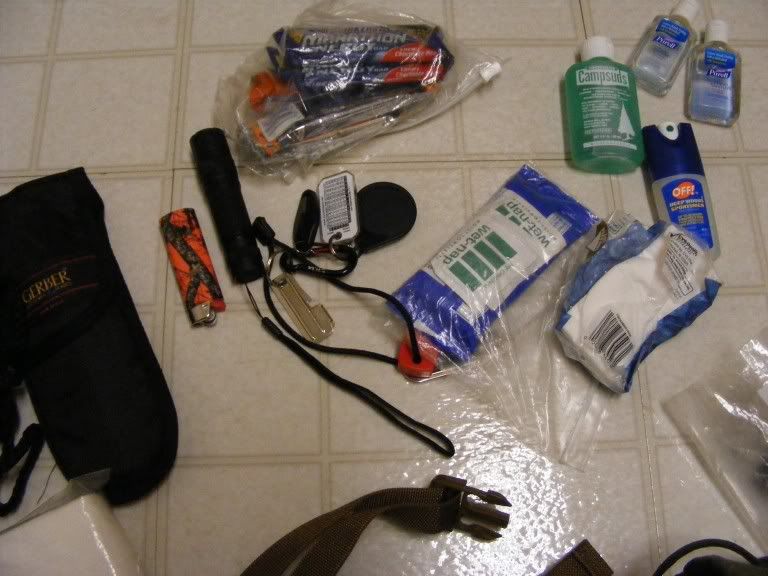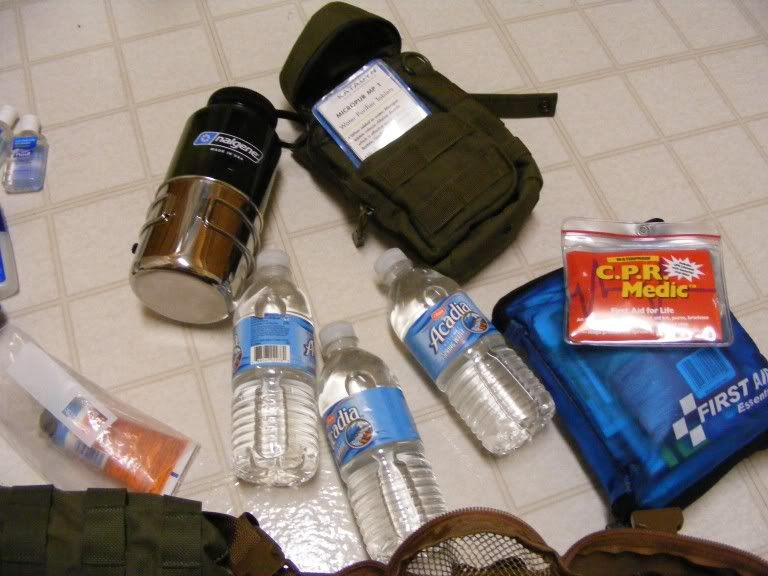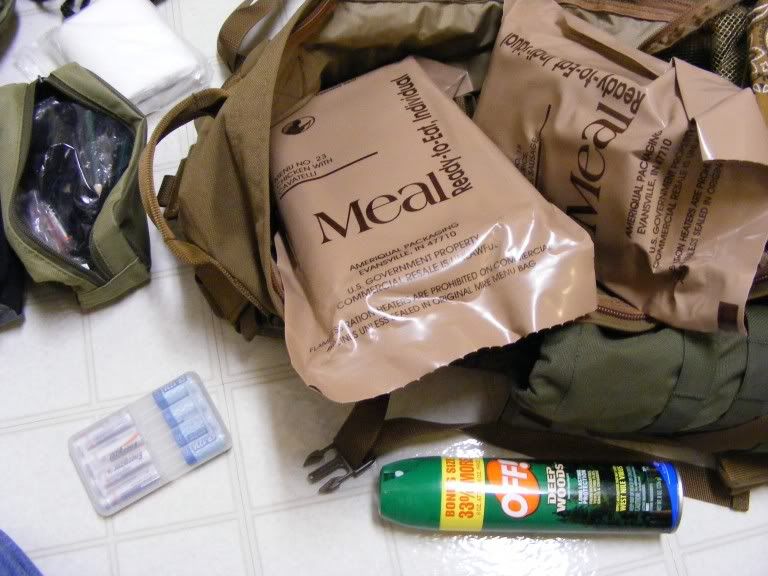 I didn't picture any of my Shelter components. I have a Eureka Solitare tent, tarps, sleeping bag, gound mat, wool blanket, etc. Depending what I'm doing/going I'll pick and choose. My hatchet and trowel didn't make it out of the side pockets for the pictures either.
As you can probably tell, it's a little disogranized. If anyone has any suggestions on that front, or stuff I'm missing, let me know.
_________________
Does your BOB at least have:

water, basic tools, fire, food, first-aid kit, and shelter?
"When planning, prepare for the most likely, and then the most catastrophic."
raptor wrote:
Being a gun collector does not make you a prepper.
the_alias wrote:
Murph has all the diplomacy of a North Korean warhead, but -he has- a valid point