colinz wrote:
northernxposure wrote:
1) It's not free-standing.

Eh? It looks pretty free-standing to me. Uses poles to support the tent, and requires no tie-offs to external supports.
What's your definition of free standing?
Murph, I always found it easier to peg the tent out before putting the poles through, does this method work for this tent?
We more than likely have different definitions of "free-standing".
To me, free-standing means the tent has the ability to hold it's shape without the need to stake itself out - not counting the rain fly. Eg, you assemble the tent and step back without securing it to the ground, it should resemble a tent or structure.
This: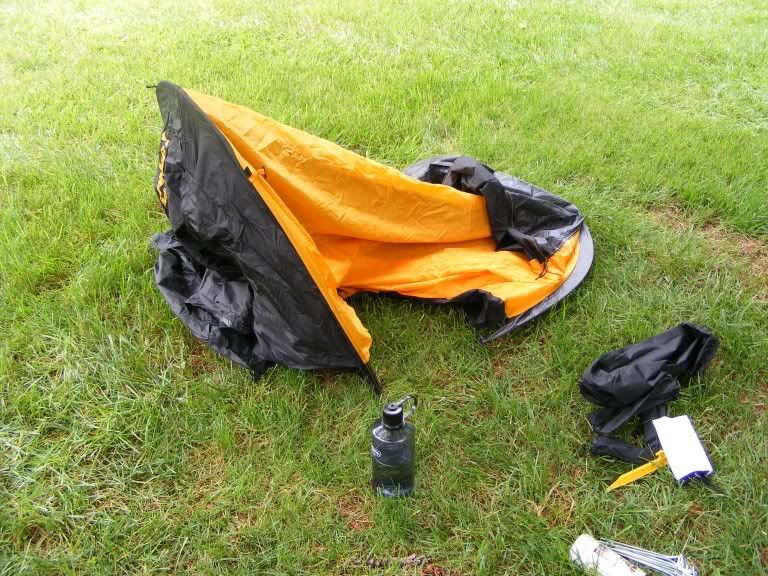 doesn't have any structure to me, it's just two hoops with a lot of fabric inbetween it. Assembled this way it would be entertaining to use, and might be effective - just don't know if I'd call it a "tent" at this point.
An example of what I'd call a free-standing tent would be a geo-dome style tent, an A-frame style tent, etc - the tension from the poles push the base of the tent into it's form hold it there, the rest is supported by the overhead poles.
Murph -
Couple questions for ya,
1) Any chance that the rain fly can be completely removed from the tent, or is it attached and "rolled back" into one of the hoops?
2) If it CAN be removed, what is the overall weight of JUST the base/net part of the tent - no poles, no stakes, no rain fly.
Thanks!
NXP