I recently picked up one of
THESE
cooksets from Swisslink. The cookset is a chinese knockof of the swedish optimus 77 stormcooker. It is similar to a proper trangia set but for a fraction of the cost!
Here it is all closed up. There is a pleather strap to hold it together that is not shown.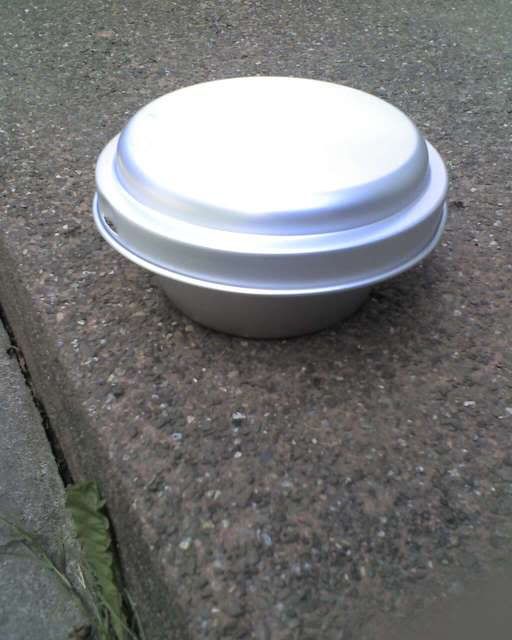 Take the lid off: All of the contents are nested.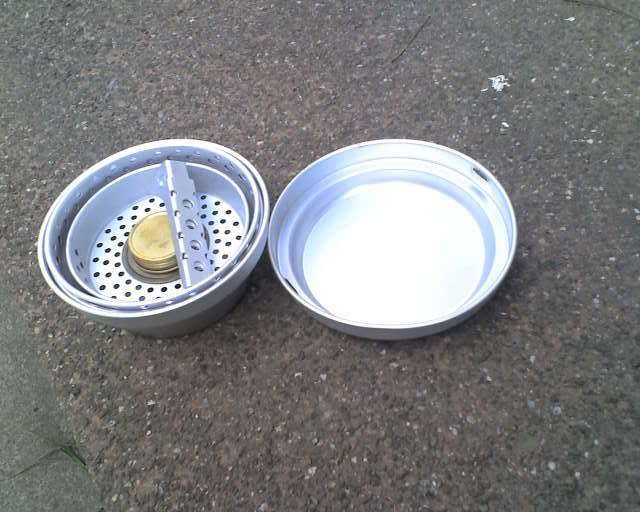 Everything spread out: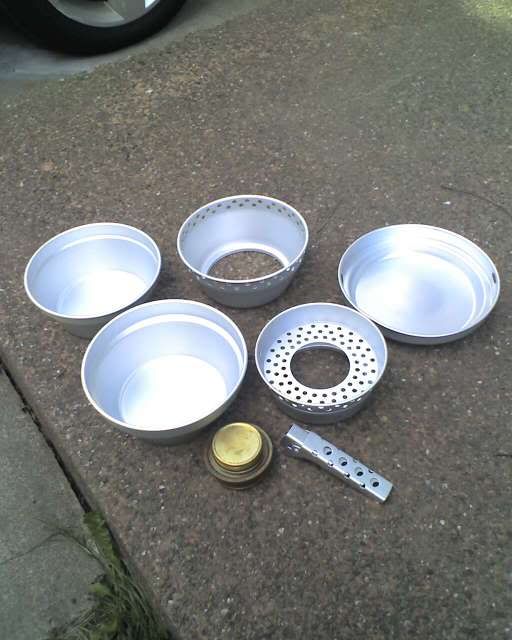 The burner is similar to a standard consumer trangia. It is a little lighter and is of slightly lower quality. It functions well.
Here the burner pieces are assembled: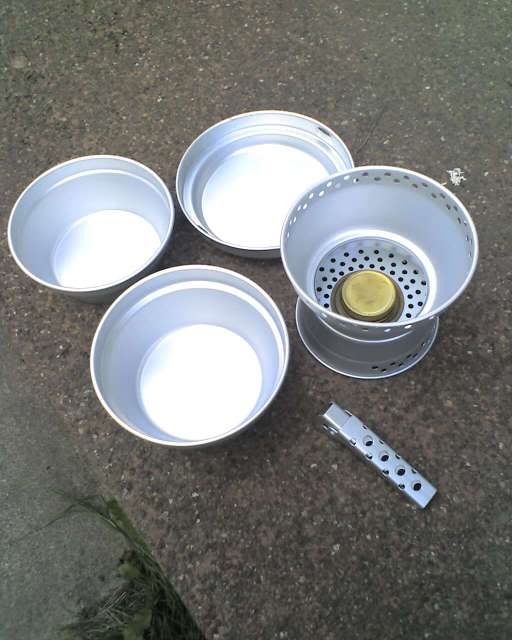 The larger of the two pots will easily hold a quart. The other is slightly smaller.
The spodonical (pot grabber) (don't ask) is almost exactly like my MSR one. It's well made.
Here the larger pot is fitted:
The "frypan" is a lid for the pots:
This kit would be a good upgrade from the mil cookset in terms of weight. It's also a little mor normal in terms of pot shape. There are a couple of problems though:
The seal in the lid is not an o-ring. It seems to be some sort of "gasket maker" type squirted in material as a result it is impossible to extinguish the stove with the cap without damaging it (melting the gasket) On a normal trangia burner, you could just pull out the o-ring and use the brass cap.
There is no simmer ring (Which is what you would use on a trangia to extinguish the stove) I would suggest adding a proper trangia simmer ring to this kit.
The pots are mated to the set so you pretty much have to use these pots only.(not really a big deal) The pots are smooth aluminum so watch it with really acidy foods, and clean them promptly or they will turn into junk.
Here's a vid: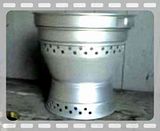 The trangia pot supports maximize the oxygen to the burner while minimizing heat loss due to wind. These kits actually burn
hotter
with a slight breeze!
I boiled a quart of cold tap water in 7 minutes.
Bottom line: A good cook system for the price.