Here is another idea for reducing your pack load during winter. Just put the pack in a Pulk sled.
The usual March snowstorm hit a few weeks back. I took the opportunity to get in one last Pulk trip. The sled is a Paris expedition sled. The poles and sled hardware are from SkiPulk. After using the sled for one season I liked it. Next year I need to come up with some kinda brake system and maybe some fins for the hills. The sled tracked well. The Aluminum hardware on the sled is showing some signs of ware but don't expect it to be a problem in the foreseeable future. Maybe the crossed traces allowed the metal parts of the poles to push against the Aluminum or perhaps the hard terrain is to blame. Still does not seem to be a showstopper.
Going up and down steep hills was a bit tricky but this was more than made up for on flatter terrain. There the sled offered a free ride. The sled allowed me to pack in some massive loads that would have been impossible in the backpack. Even with the fine EMR. The Molle harness worked better than expected as offered great control of the sled and the Pals webbing allowed for canteen and gear storage pockets that are easy access.
The Molle Harness: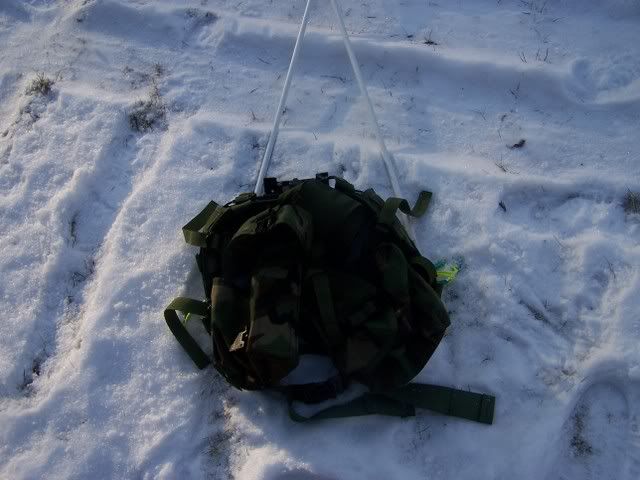 Paris Sled with pole set.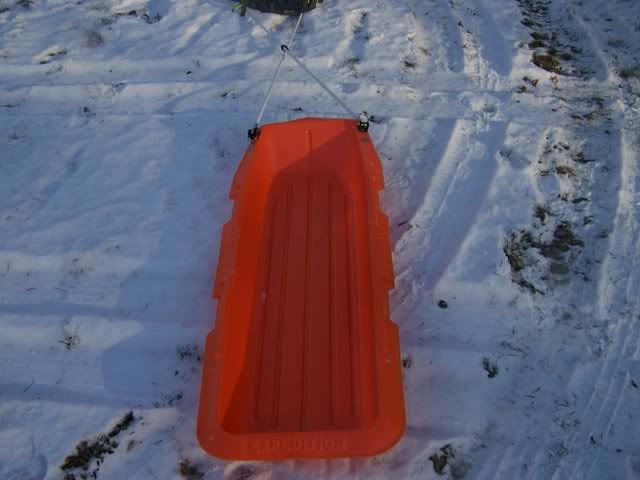 Here is the Pulk sled just before setting up camp. It was getting dusk so I had the usual horse and pony show of setting up camp at night and finding firewood.
Nightfall with some light snow and still unpacking the Pulk.
Removed the poles and used the sled for wood gathering. Saved lots of time using the sled to transport the wood back to camp. Used a hatchet and a folding saw. Took down 2 very small standing maple dead wood trees. Dry as a bone despite a week of rain than then the storm. Guessing it was the near vertical position of the 8-foot saplings. Every degree the angle adds to the total moisture content.
Wet paints from running around in the dark looking for the above wood.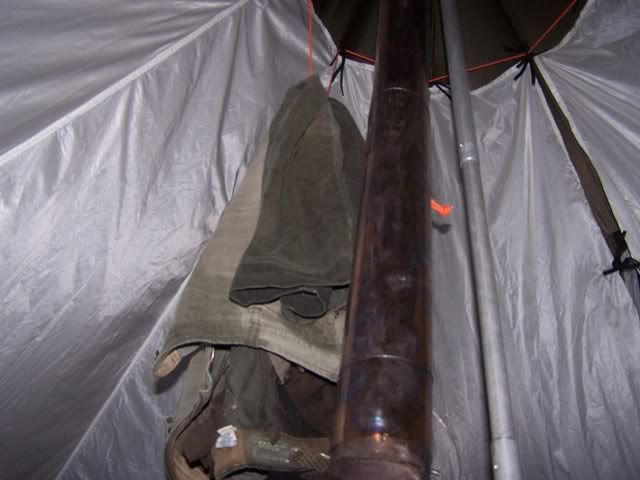 Dry paints thanks to the clothesline and woodstove. Took about 2 hours.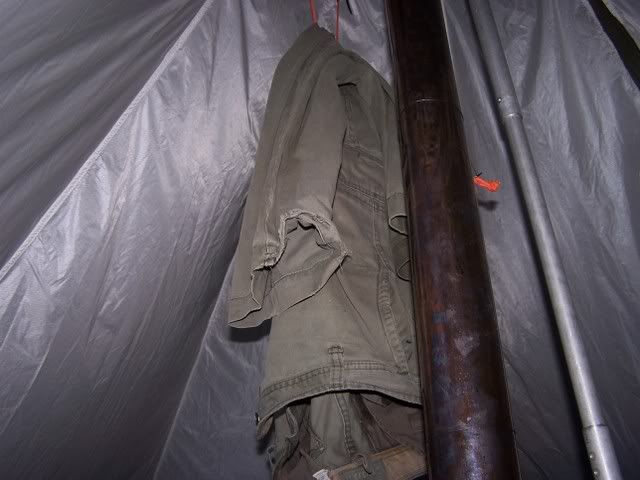 Cooked up some of my favorite Polish treats for dinner.
My super comfortable bed inside the 4-man tipi. The downmate 9DLX and a very large synthetic bag. Weight was not a consideration.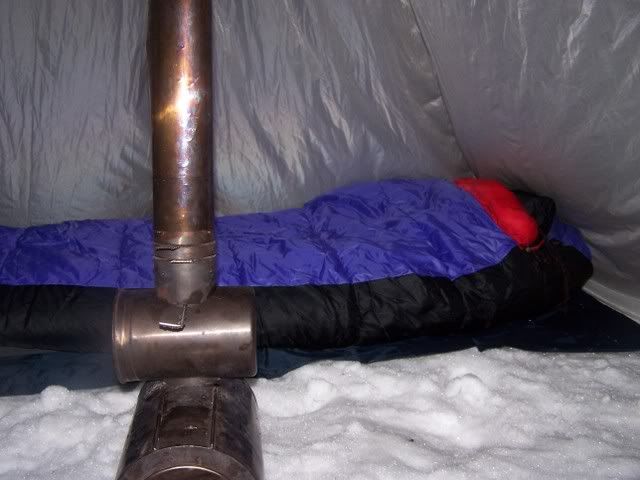 Nearly packed up. Once I policed up the camp site the only sign is the tell tale dry spot from the wood stove.
Looks like the snow is all done for this year. I liked the Pulk sled a lot. People could pack 150 lbs of gear with a pulk sled. Here I am with that load on aother trip.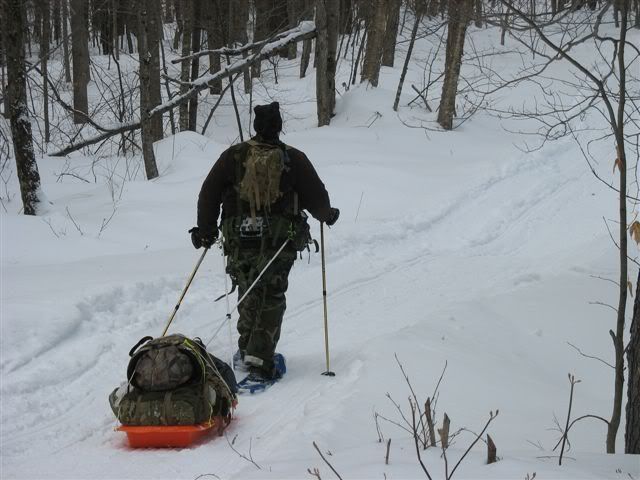 Clearly a pulk sled is worthless in the warmer months but for BIG loads during winter it is hard to beat.