Here is something I don't often do. An unboxing post. I purchased a Seek Outside SXL stove for a great deal and was sent some headlamps for review. This was the first weekend in May and the temps were in the 40's so decided to do a burn-in before the hot weather. This way the stove will be good to go next season.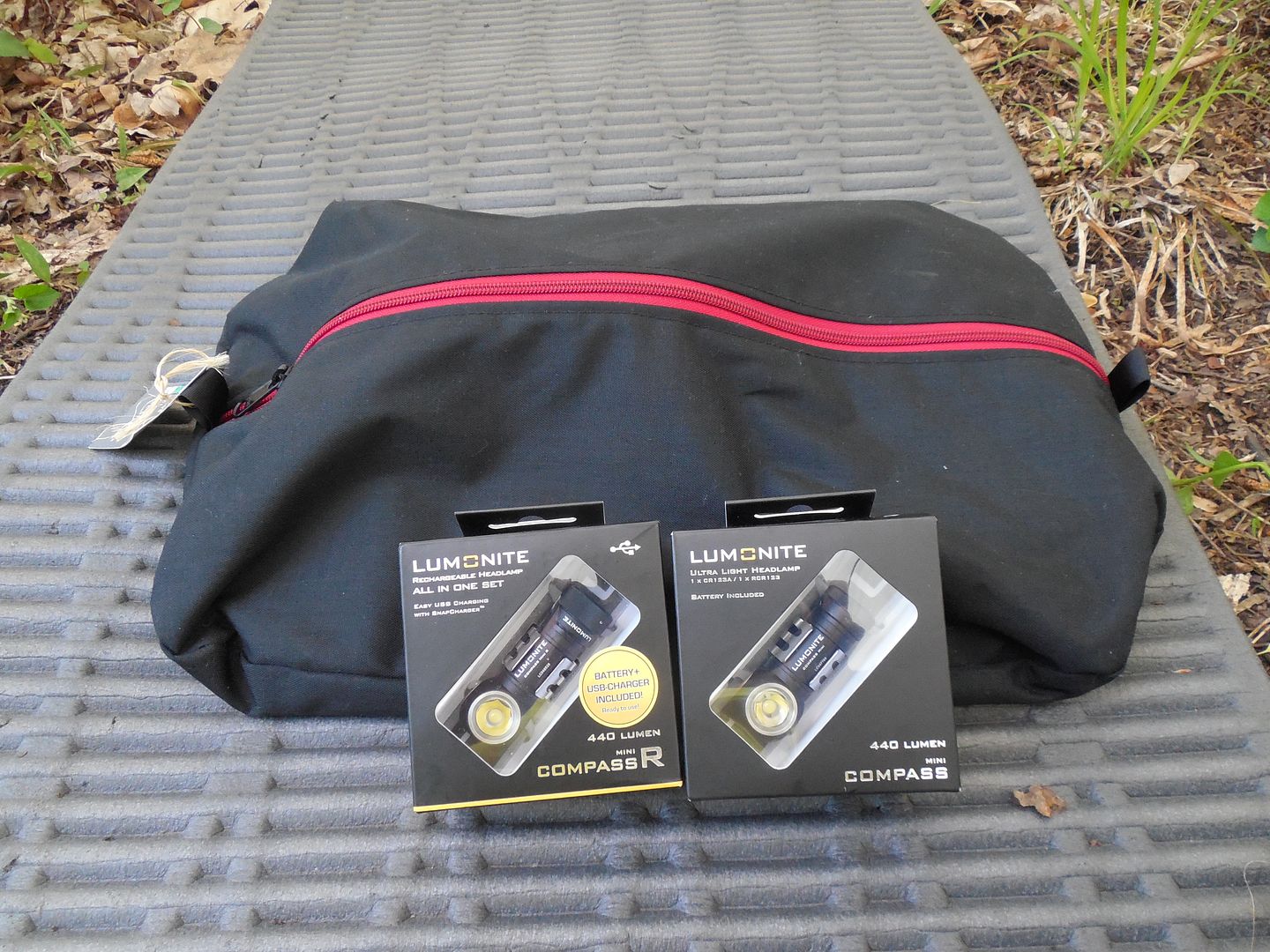 Some wild edibles around camp. Always nice.
Using the Kifaru 6-man.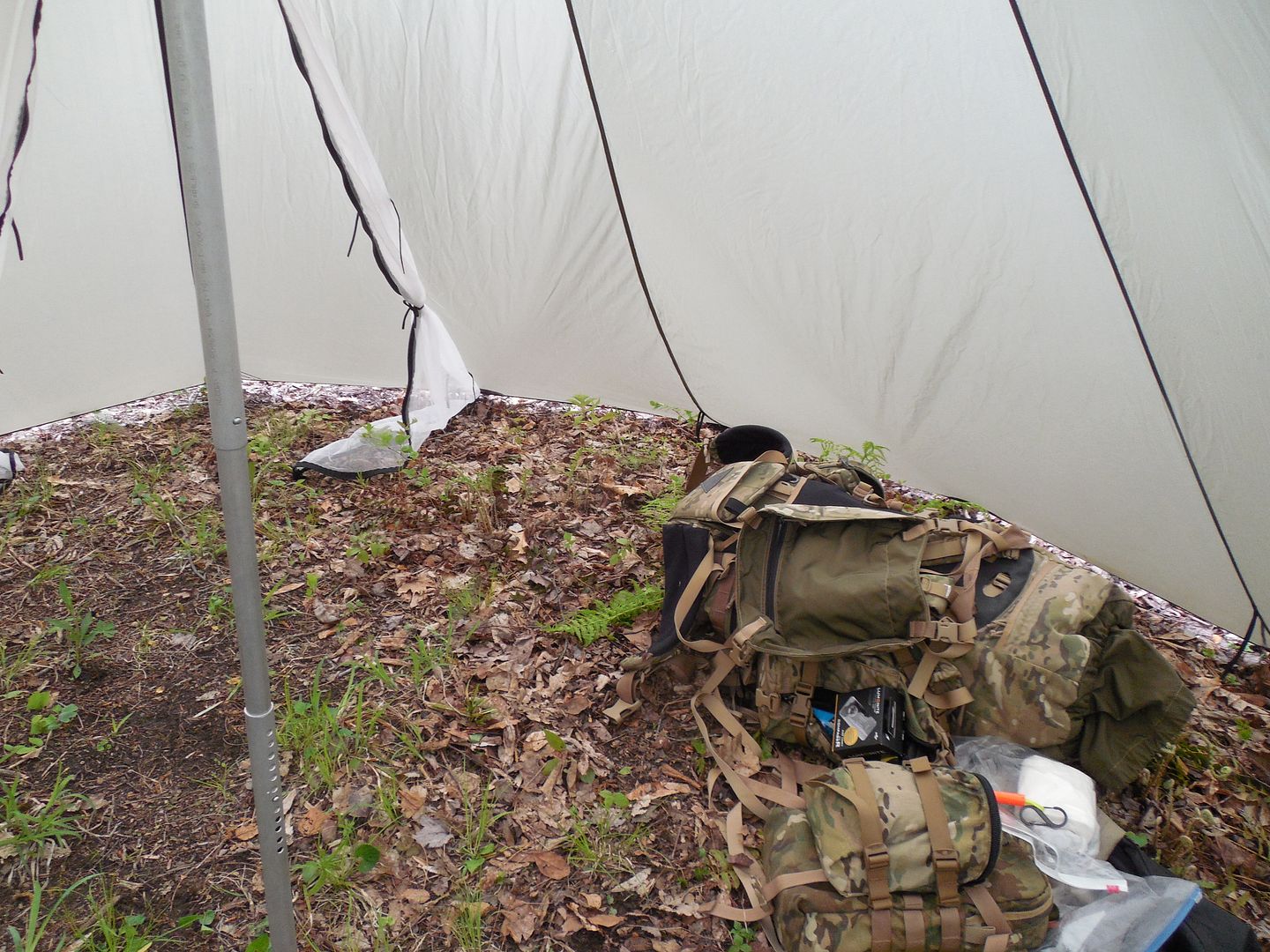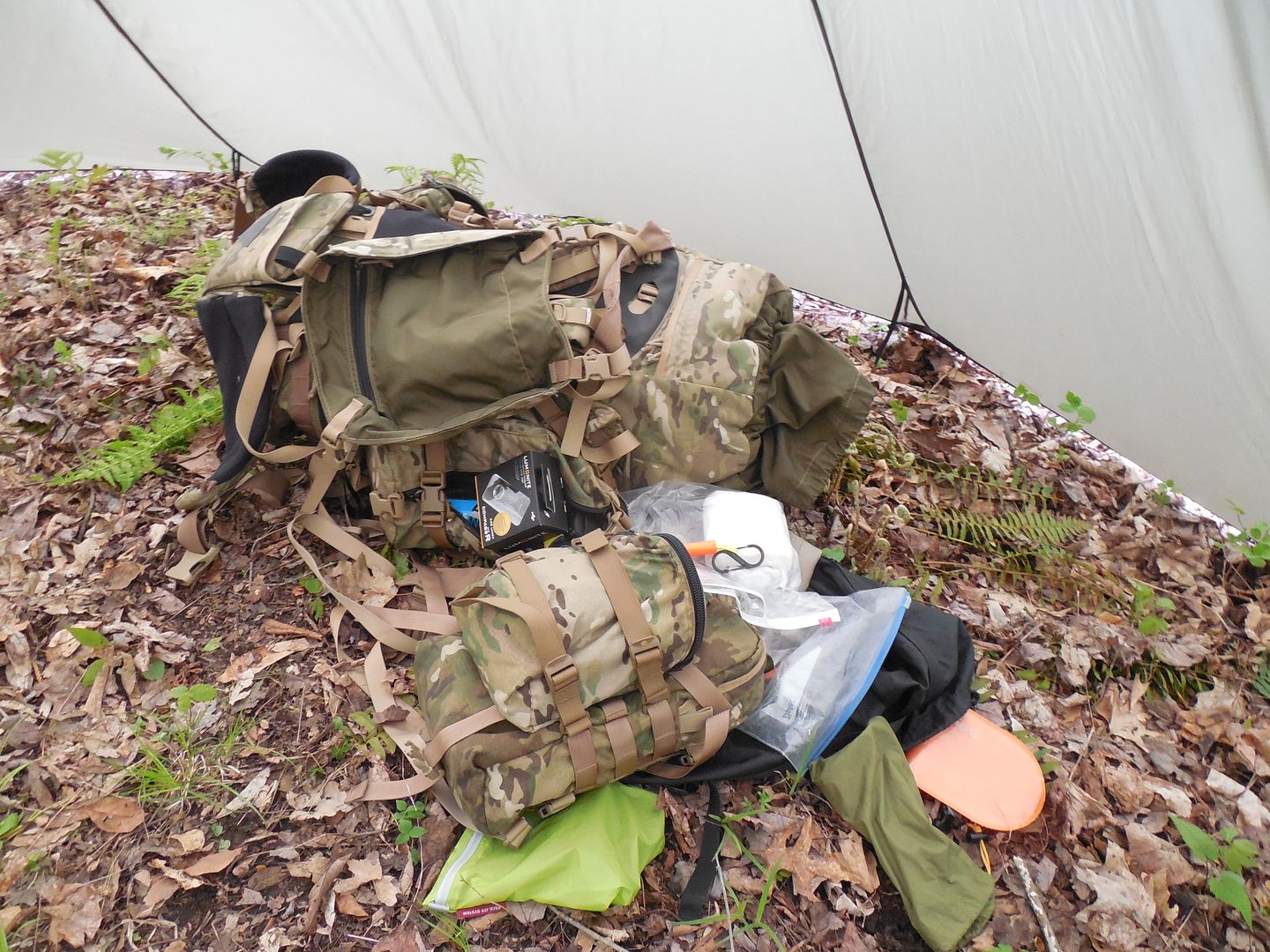 I decided to setup the stove and pipe blind in the woods.
Interesting collar, screen and damper system.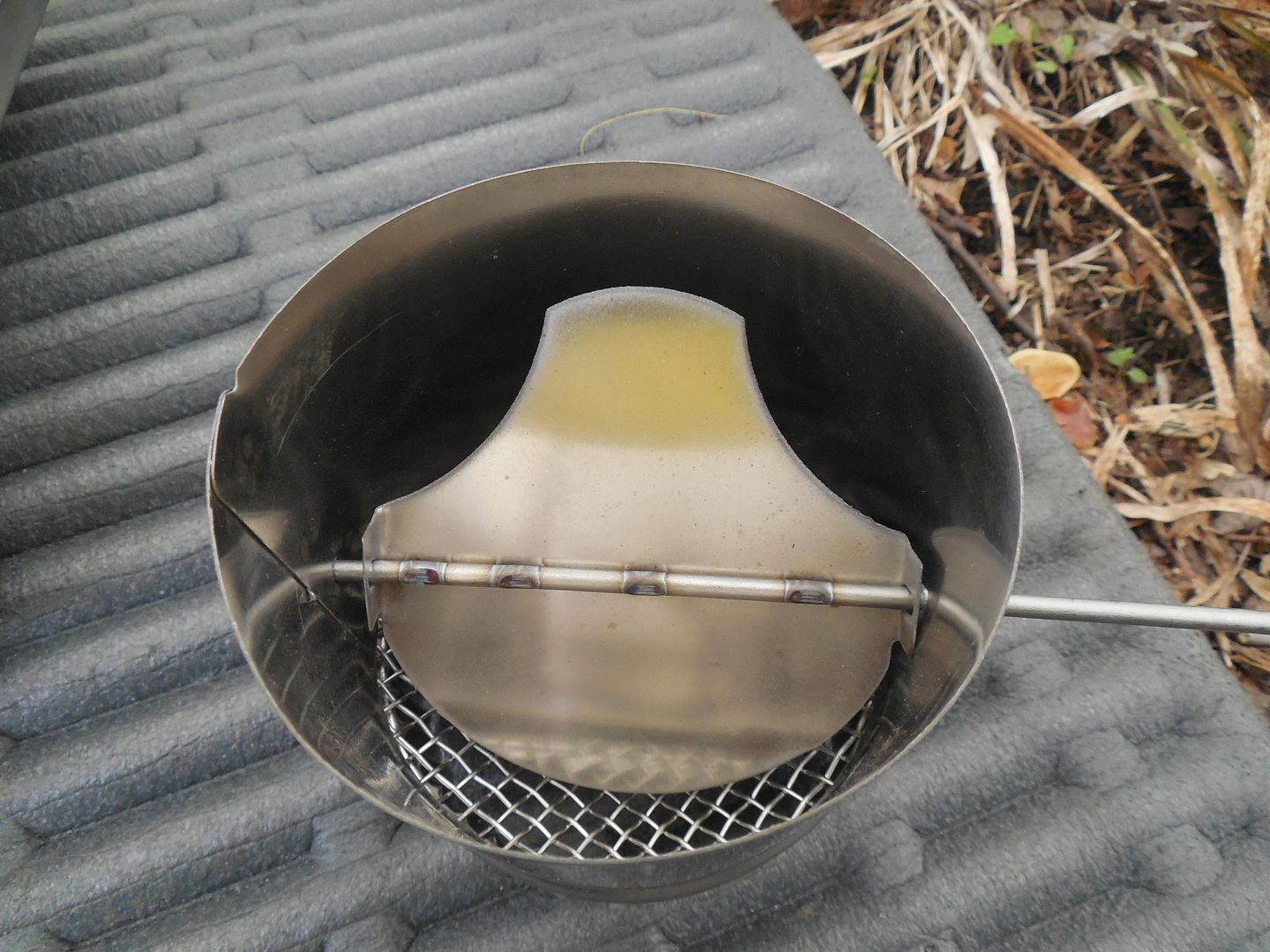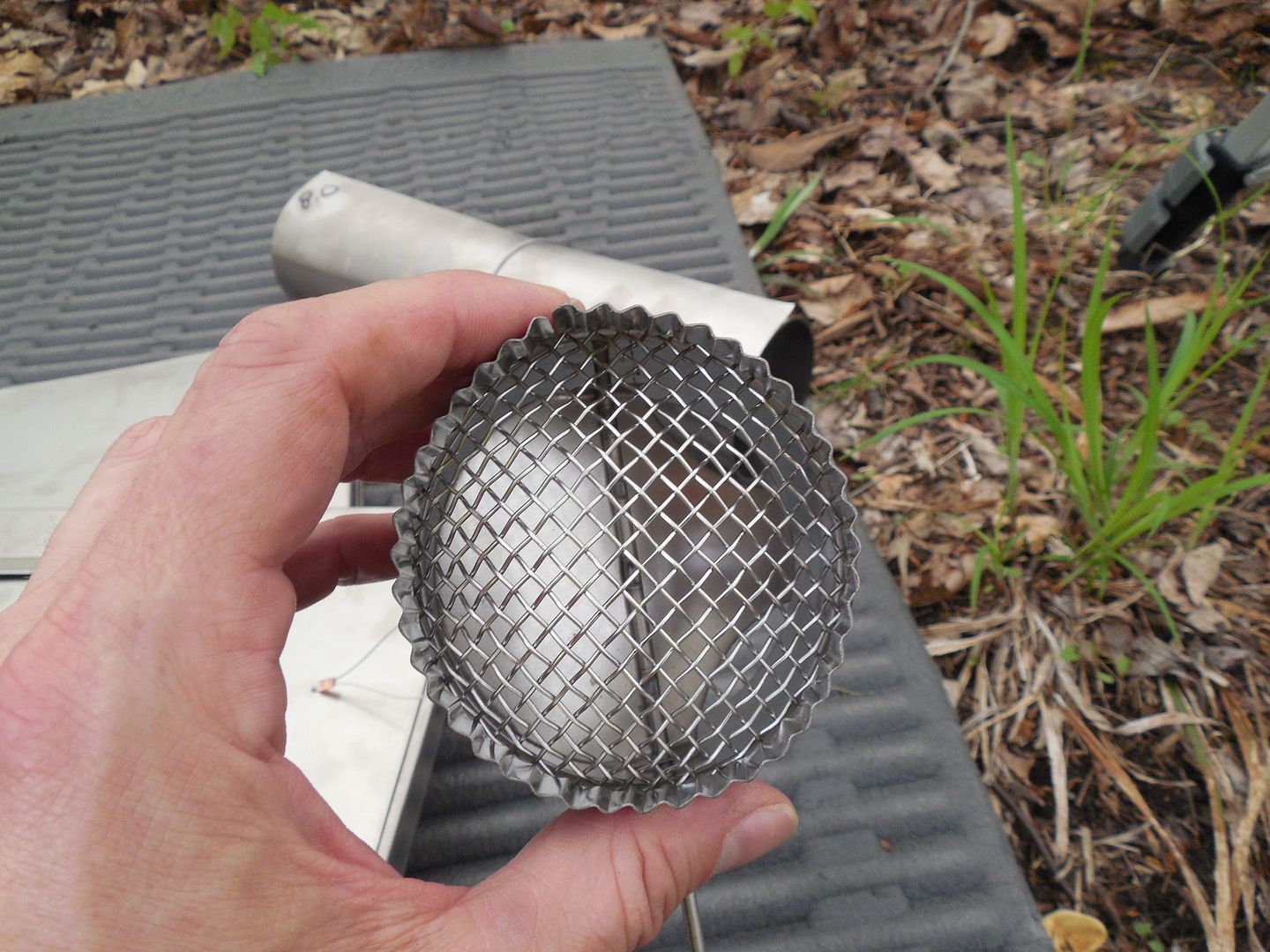 I have not burned a pipe in for maybe 10 years and never a Ti one. 8 feet of pipe all rolled up.
Was a pain to rollup in the woods. Till the foil gets burned in the shape will resist forming a pipe.
Forgot how sharp a new not burned in pipe can be. The stainless pipe over time seemed to develpe a duller edge so hope that also applies here. To be on the safe side will wear gloves next time.
Assembling the firebox.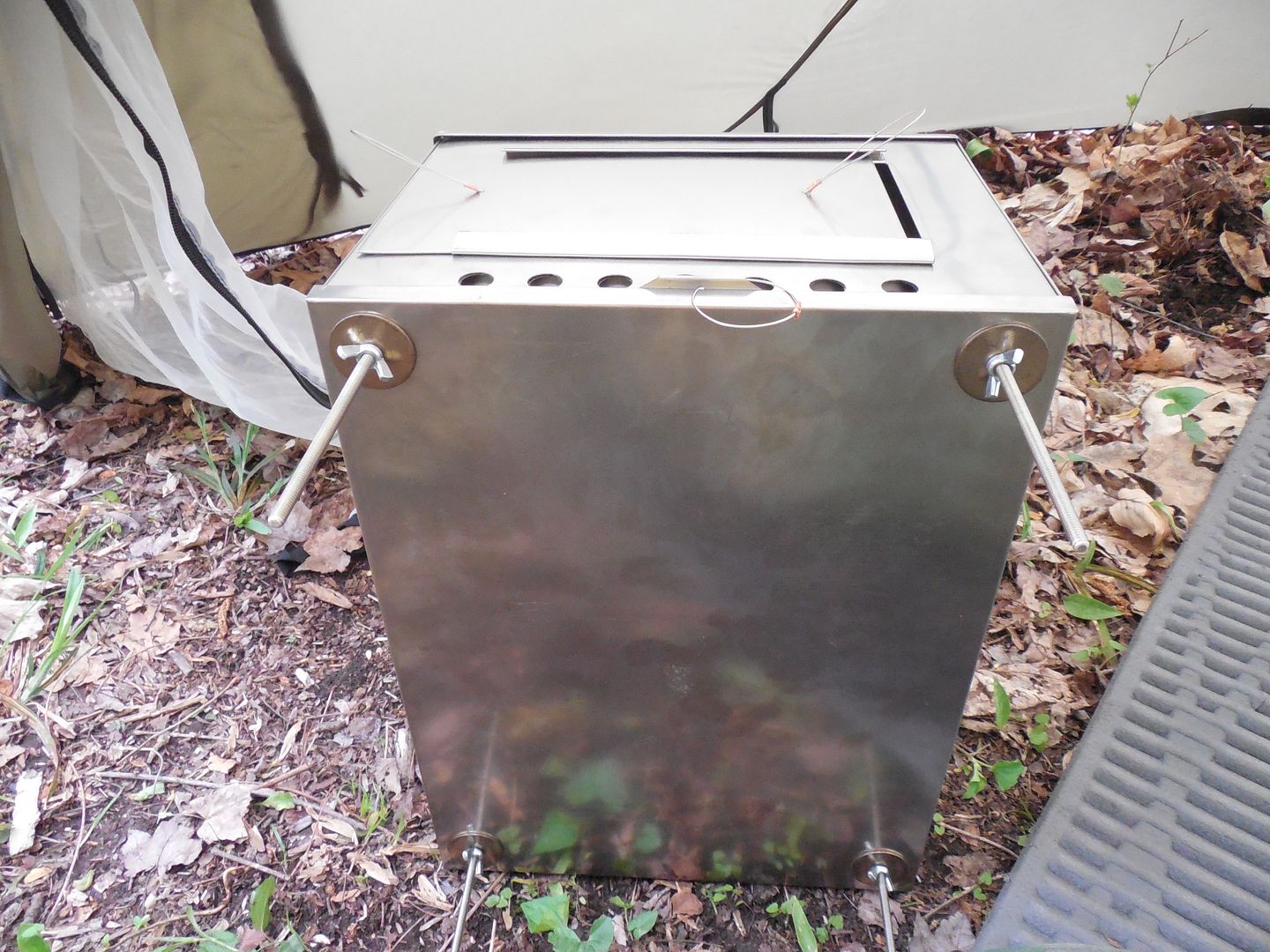 I like to add fen washers to keep the corners from getting bent. Worked for the SS Kifaru stoves so will see what happens here.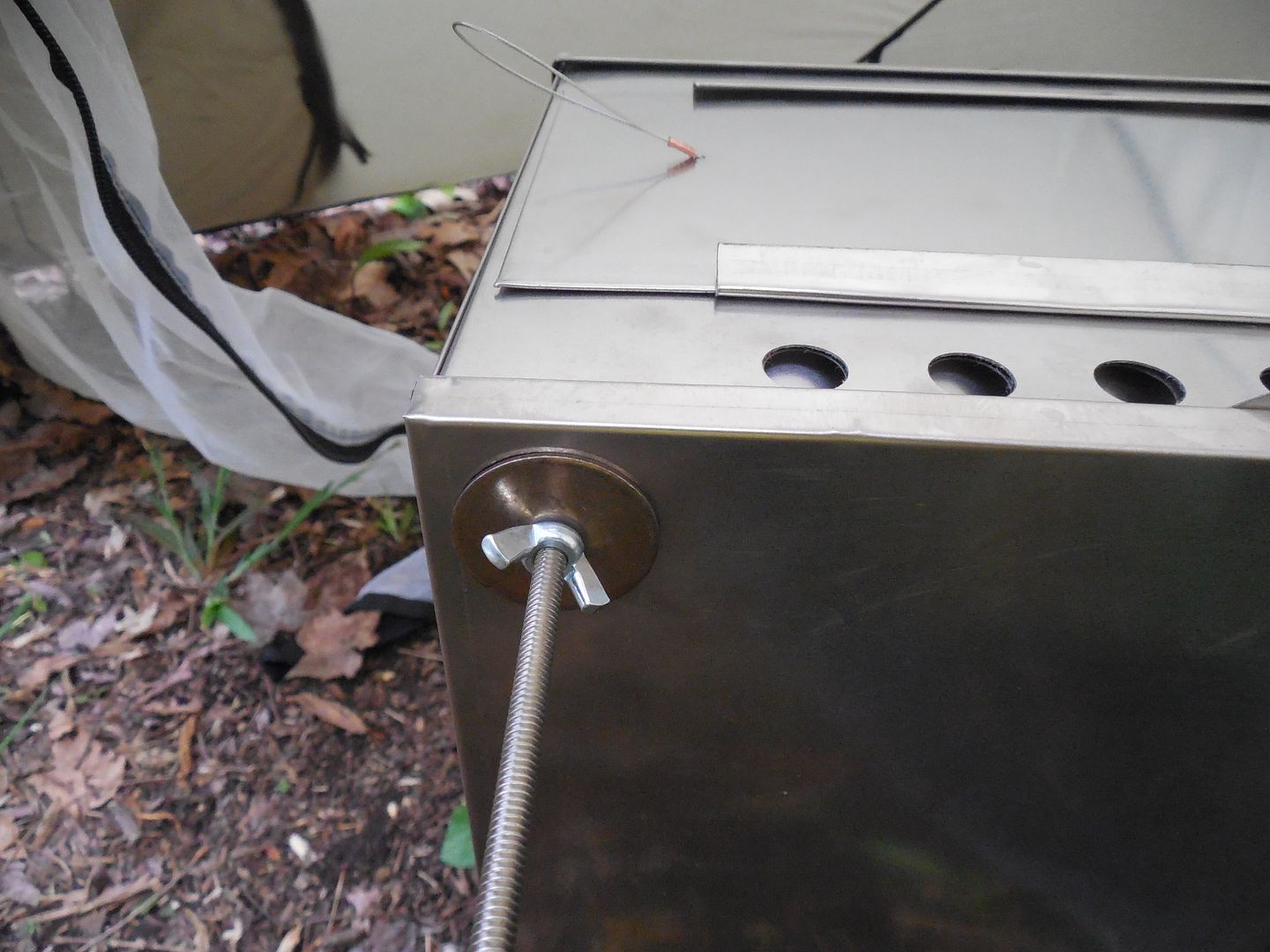 Inside of the spacious firebox. Rather large for around 3lbs.
All setup. I used the Kifaru collar as wasn't sure about the single spark screen. Time would tell if that is enough.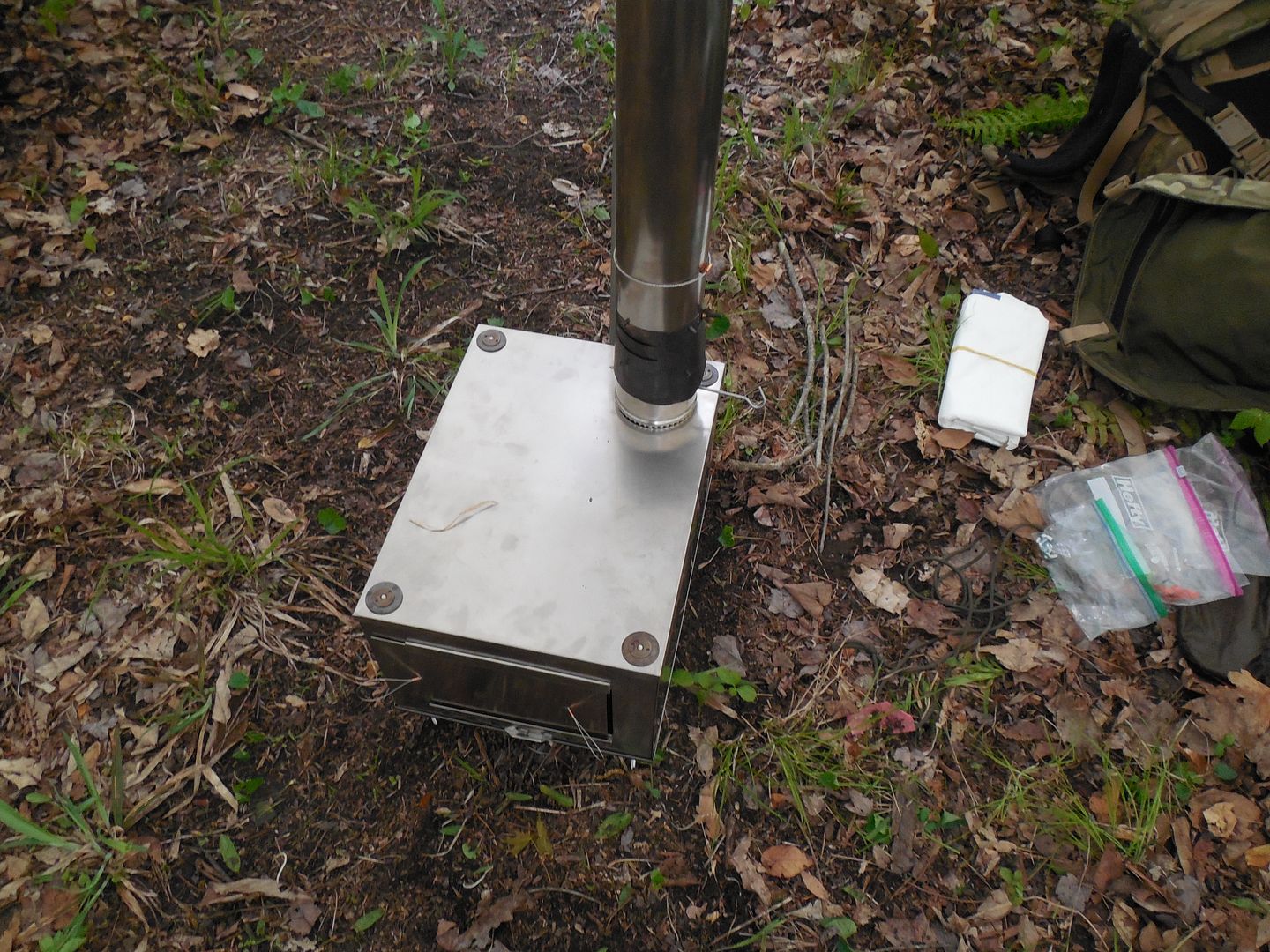 The edge of the pipe is sharp and will most liked get hot during the burn. I always try to having the fiberglass stove jack rubbing against a foil pipe edge. Like to avoid contact with the cone as well.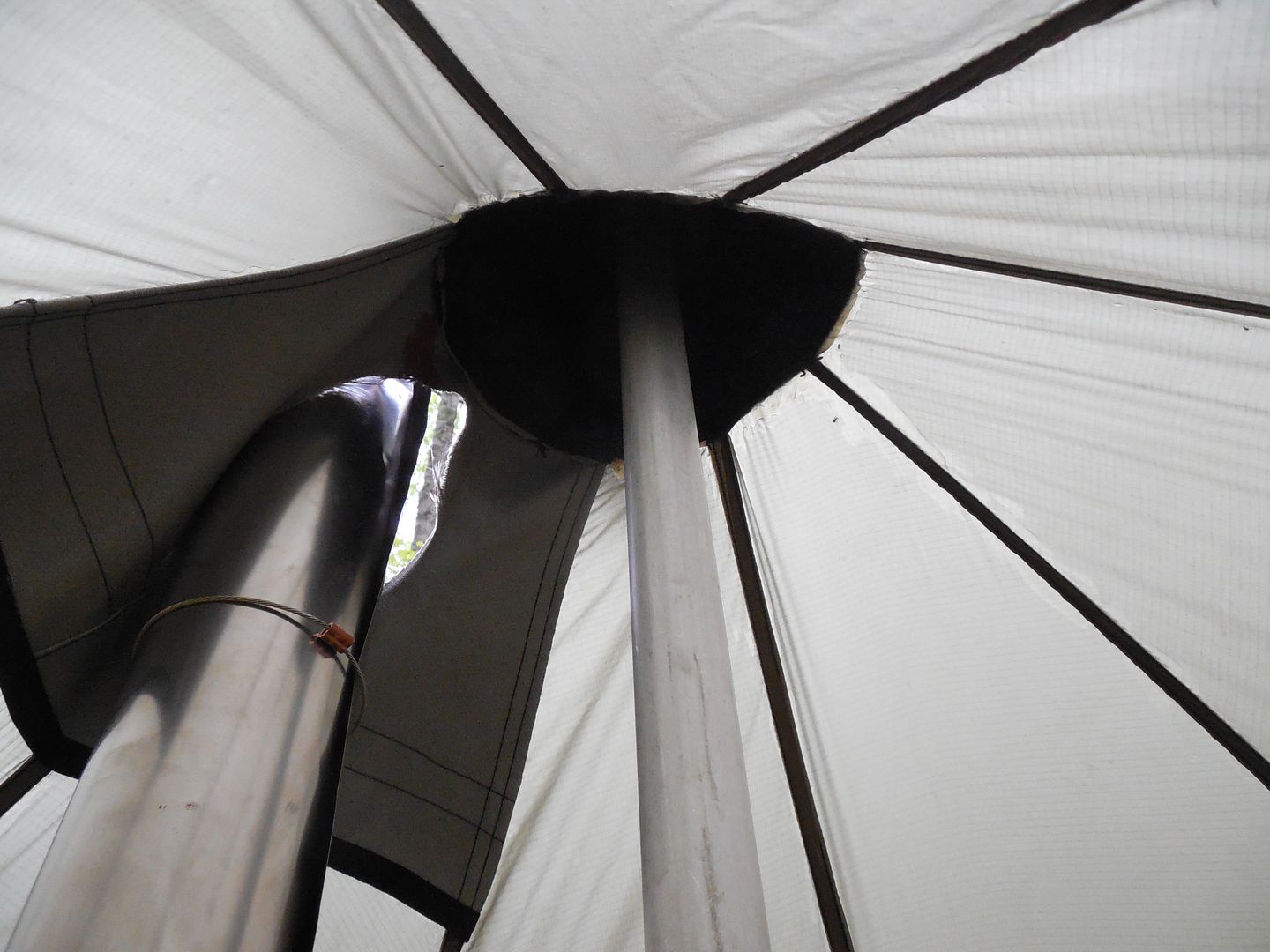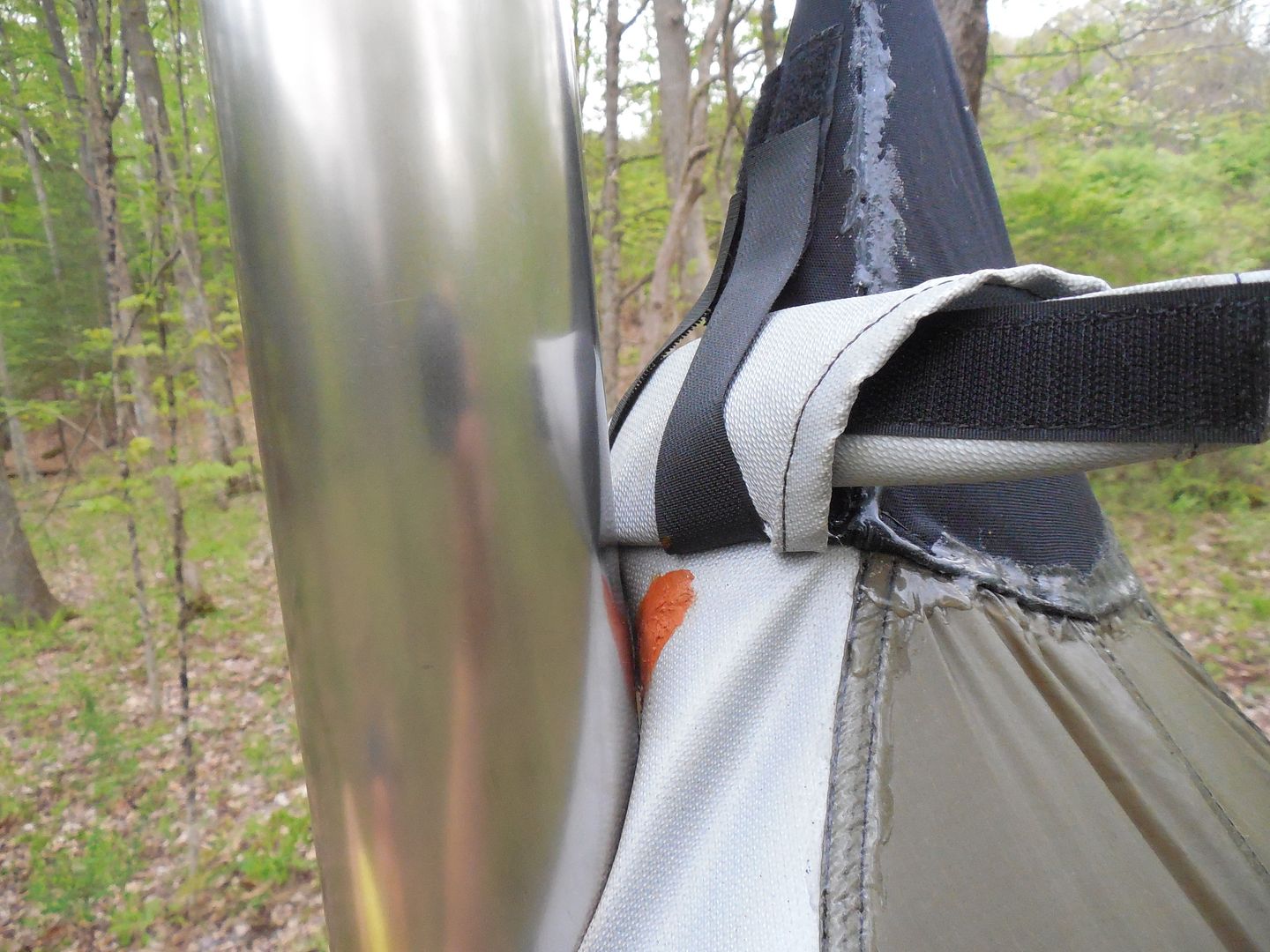 Time to crack out the headlamps.
They look great!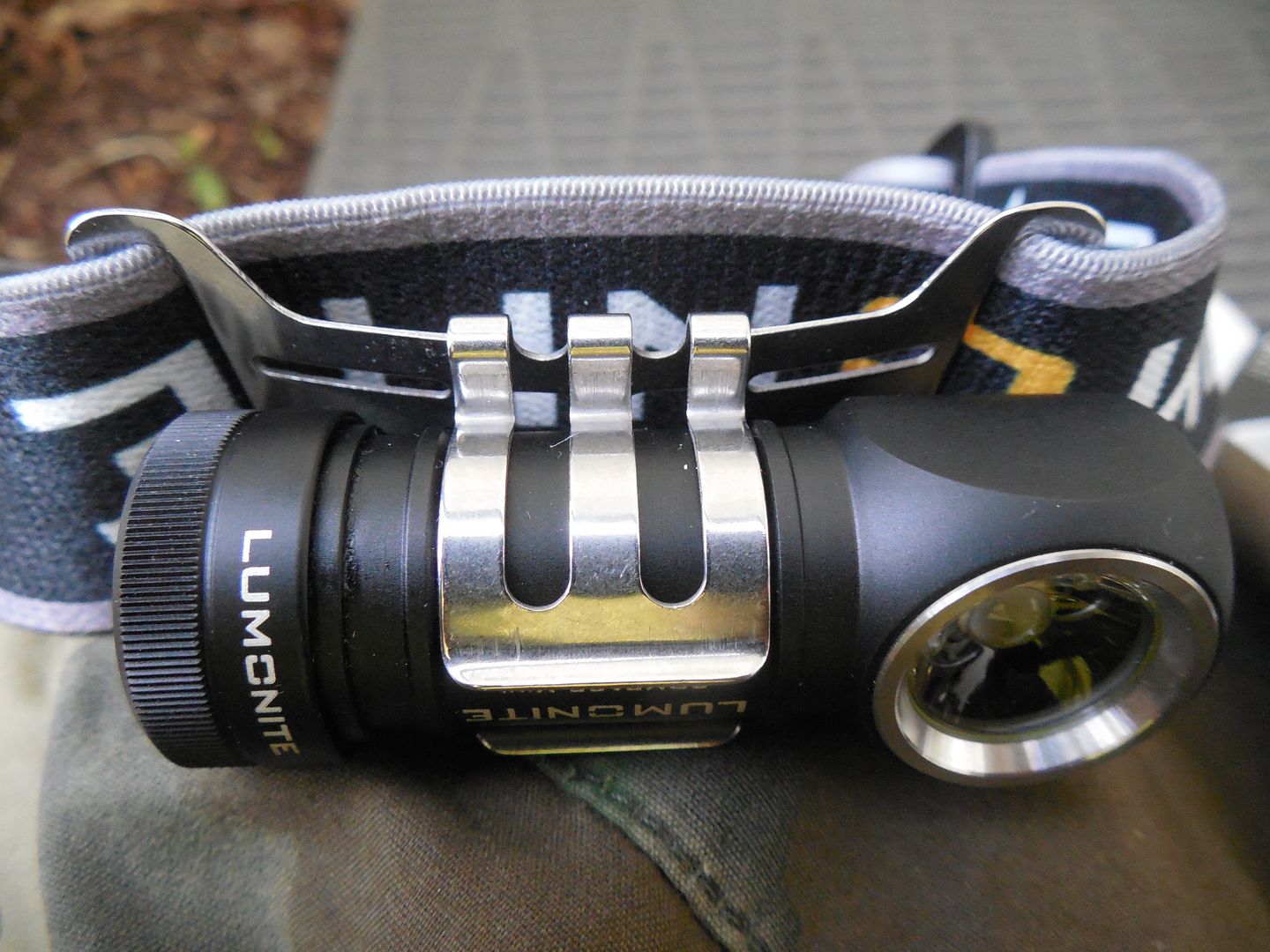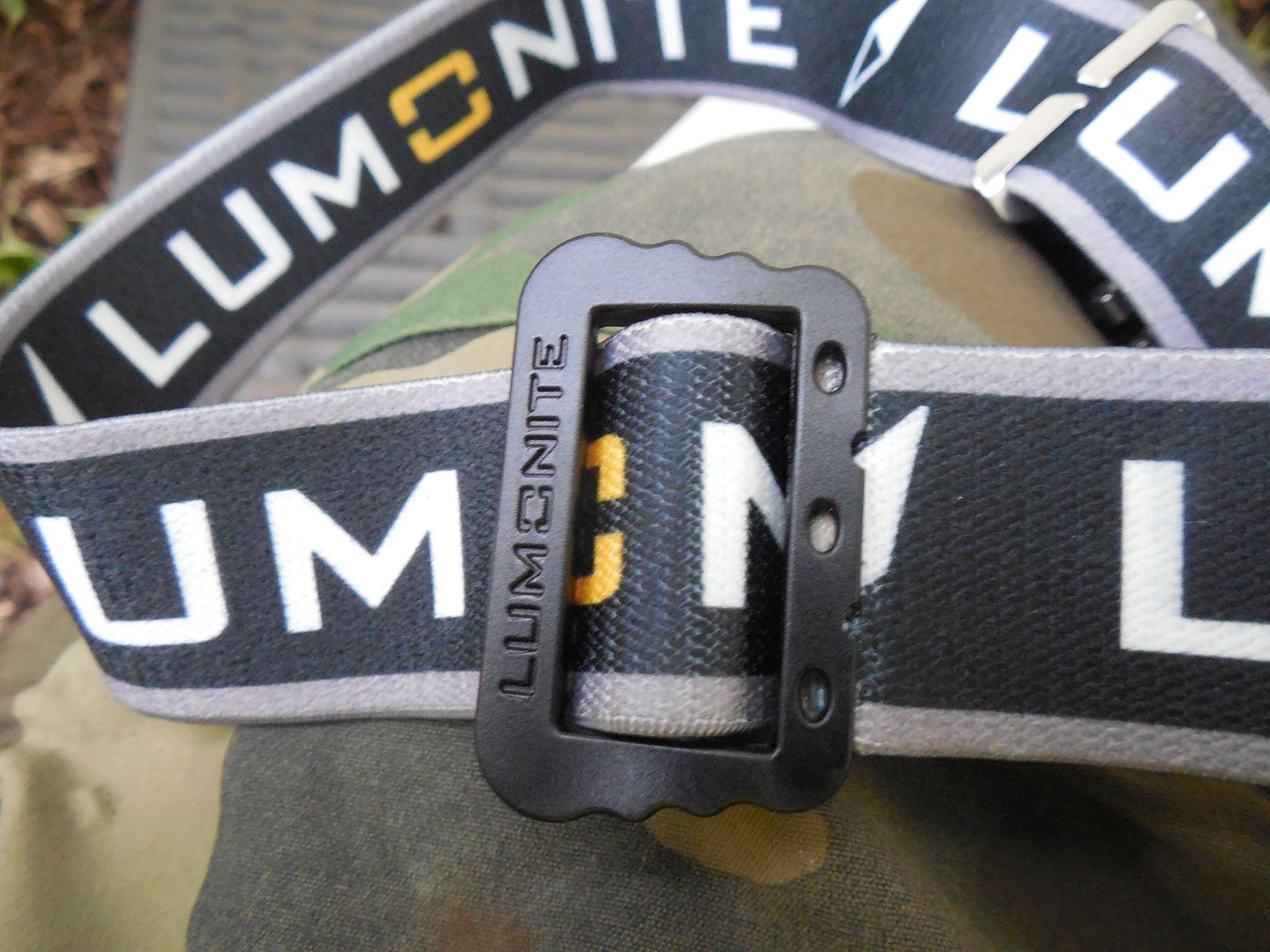 Also got this funky headband thing with them.
Wood for the night. It wasn't cold maybe in the mid 40's but heavy rain did move in.
The optic of the headlamp made it easier to work with edged tools in the lower 10 lumen mode. More concentrated beam has some advantages.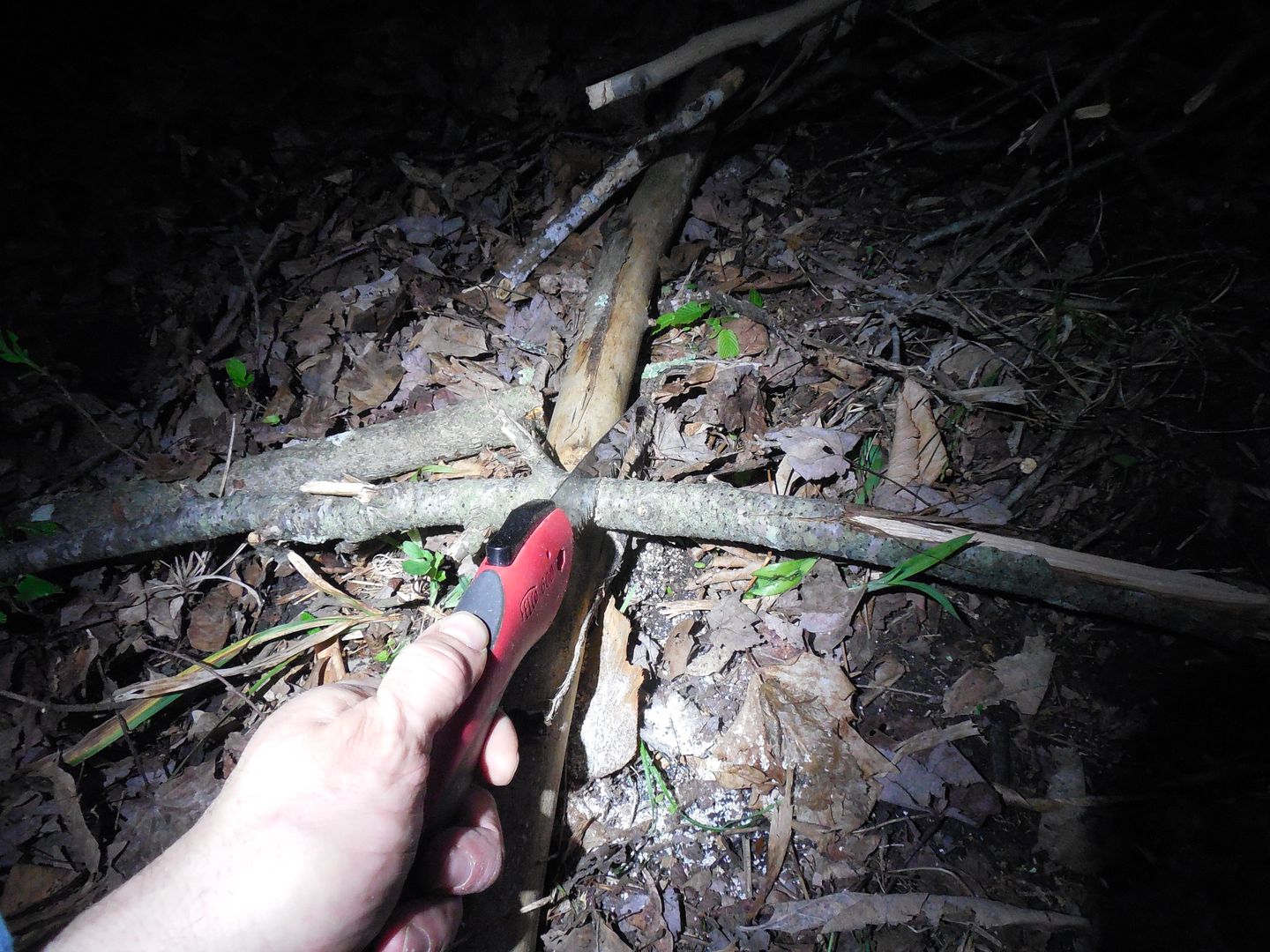 Burning nicely.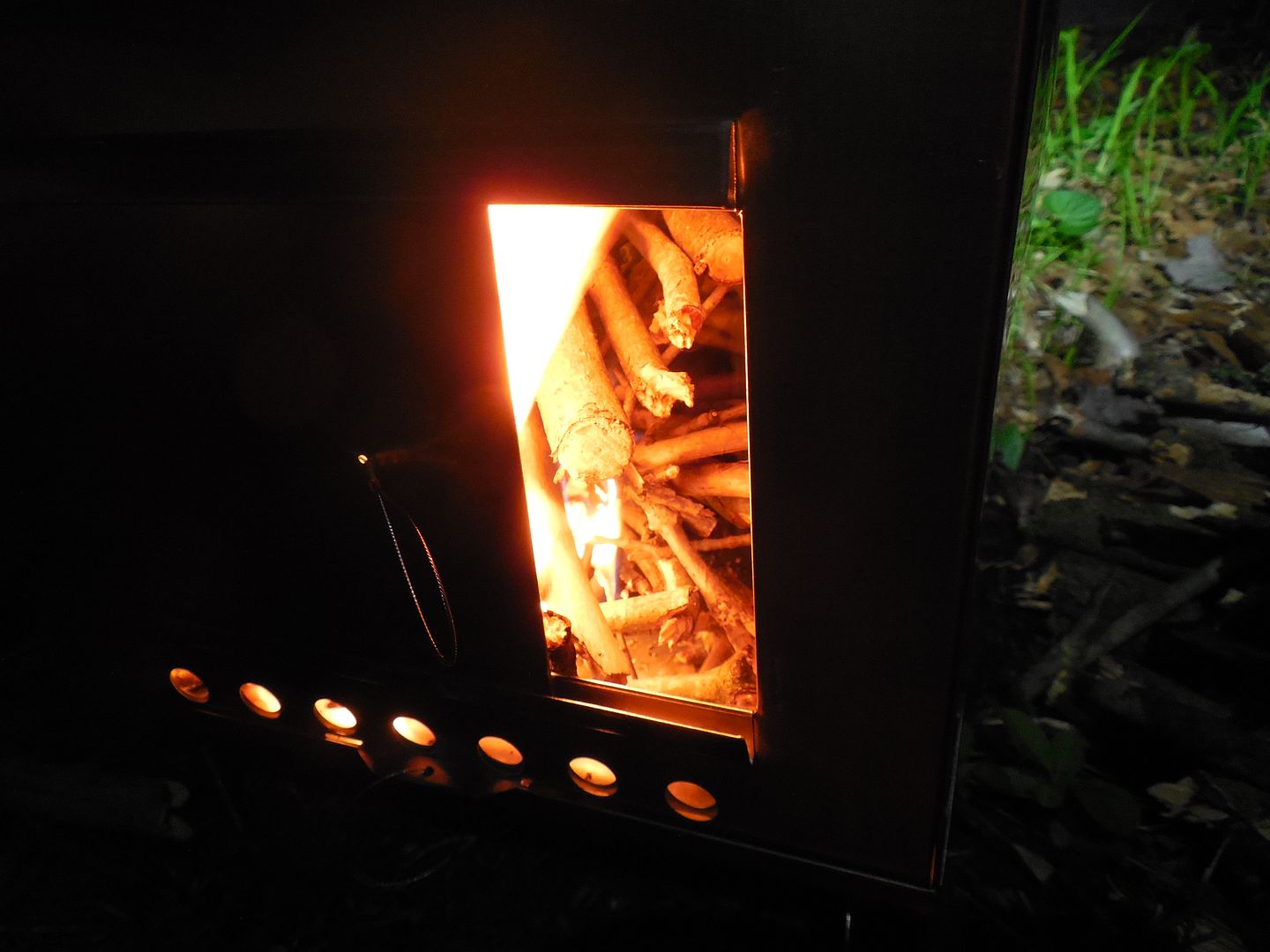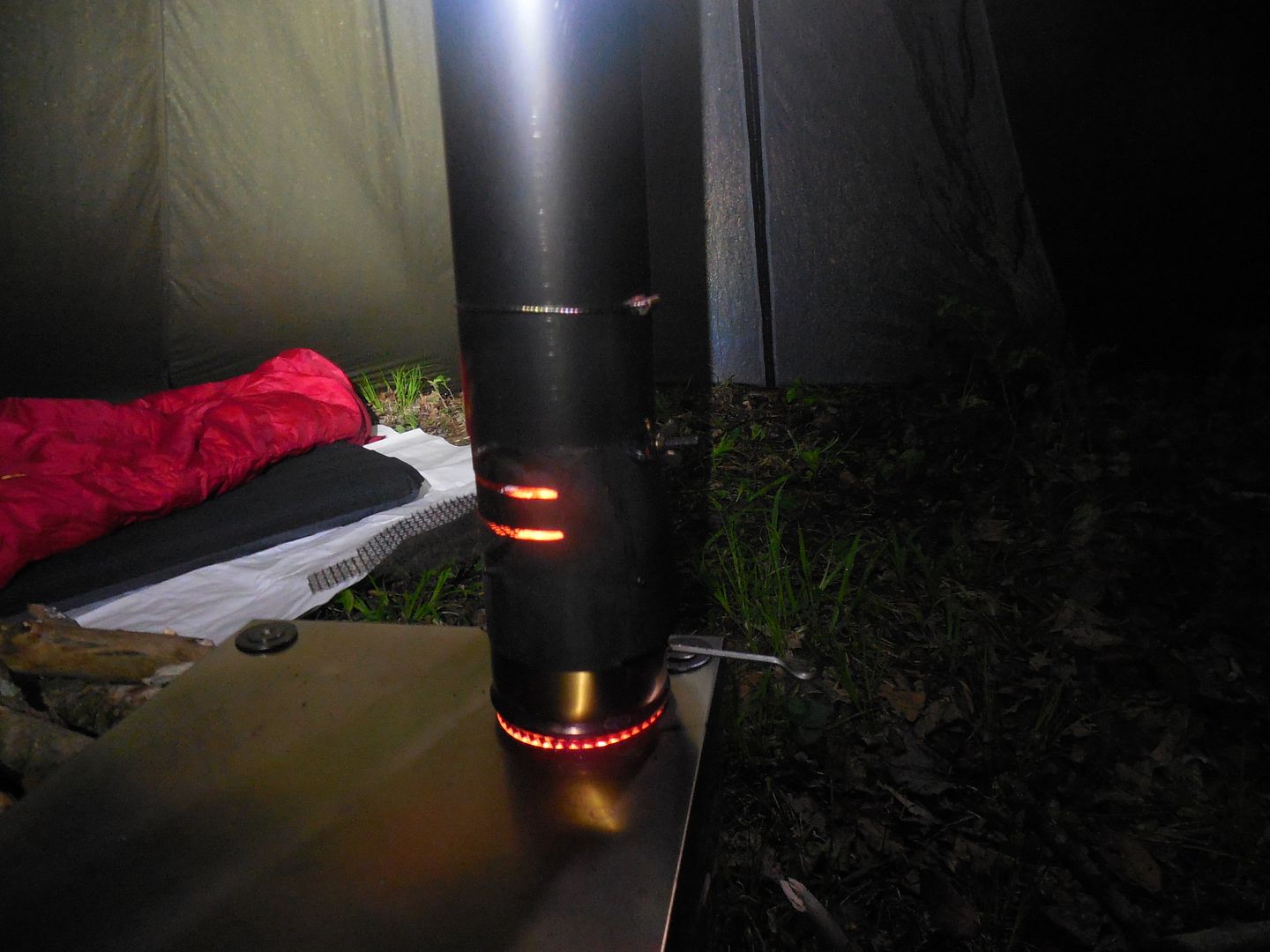 One issue is the damper which kept wanting to fall. Will have to figure out the problem before next season.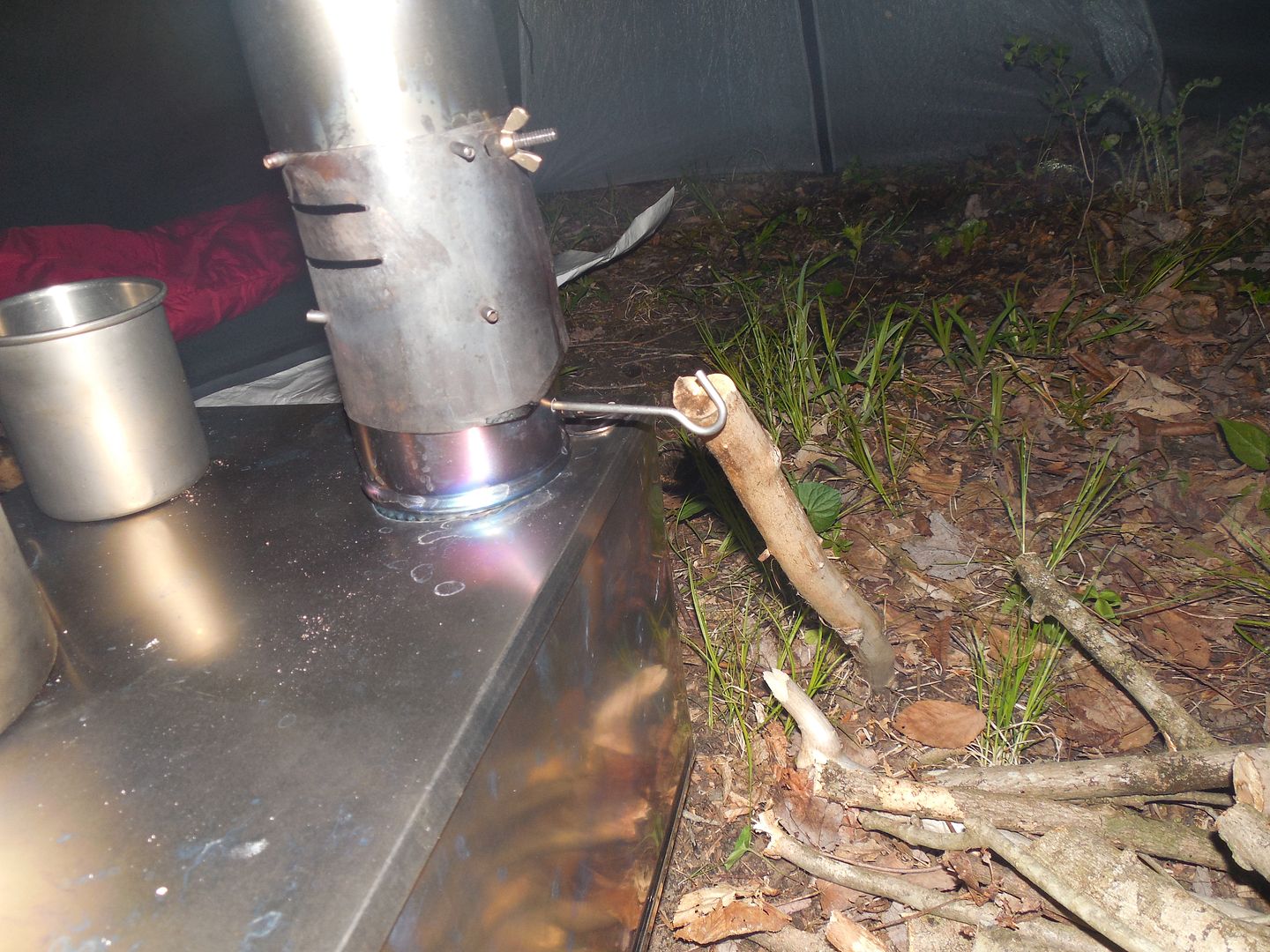 Bacon burger with wild scallions.
DIY lentil soup.
Raging stove.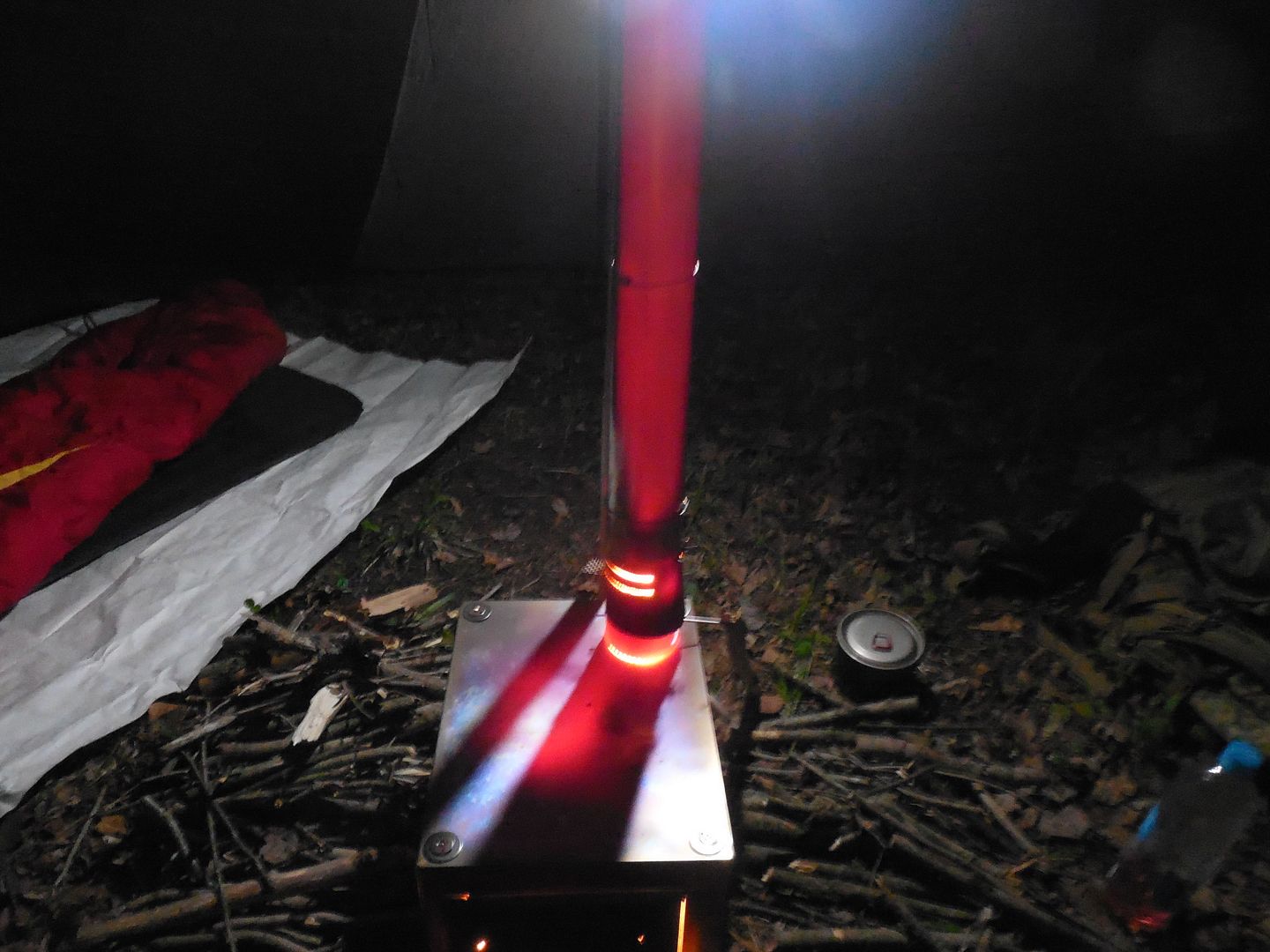 Headlamp beam on high.
The next day the stove still had coals.
Hot enough to bake this tick which was crawling across my bag.
Stove easily disassembled.
Tools of the trade.
That's about it. Not a gear review just initial use and fun. Here is a video.