I have been working on finding the best (for me) survival flashlight which IMHO is different from EDC or Prepping. Aw heck who am I kidding. This is really just another excuse to spend money, use gear and run through the dark dank woods with a pack. What's the downside here? For survival only the most trusted kit will do. Then again if in a bad way would gladly take whatever was available but that goes without saying. Working up a list of requirements but first need a good baseline. Runtimes, tint, output, battery type, voltage range, modes, beam pattern etc etc etc are all factors to consider.
To start this I am going to compare two possible options. In this case I am not really testing the hosts rather the engines. They both go into either light. To get a baseline before working out the requirements I need to check a few things out. Does higher output really matter as much as one might expect. Does tint really matter? There are many other factors but can't consider them all at the same time. Best to review multiple gear options over multiple tests.
So lets GO!
The setup is ideal to cover a few topics. Heavy rain and thunderstorms has flooded the woods. The dramatic temperature change will probably produce fog in the hills. It's going to be dark, dank and foggy. First the overall preference of a flashlight to headlamp during foggy conditions will be tested and what effect if any does tint really have? Is less light really a negative in these conditions? So here are two lights which should work fine. They're also two considerations for the best (for me) survival light.
1. Surefire C2 with Malkoff M61LL Cool White. The gray one.
2. Malkoff MD2 with M61N. The black one.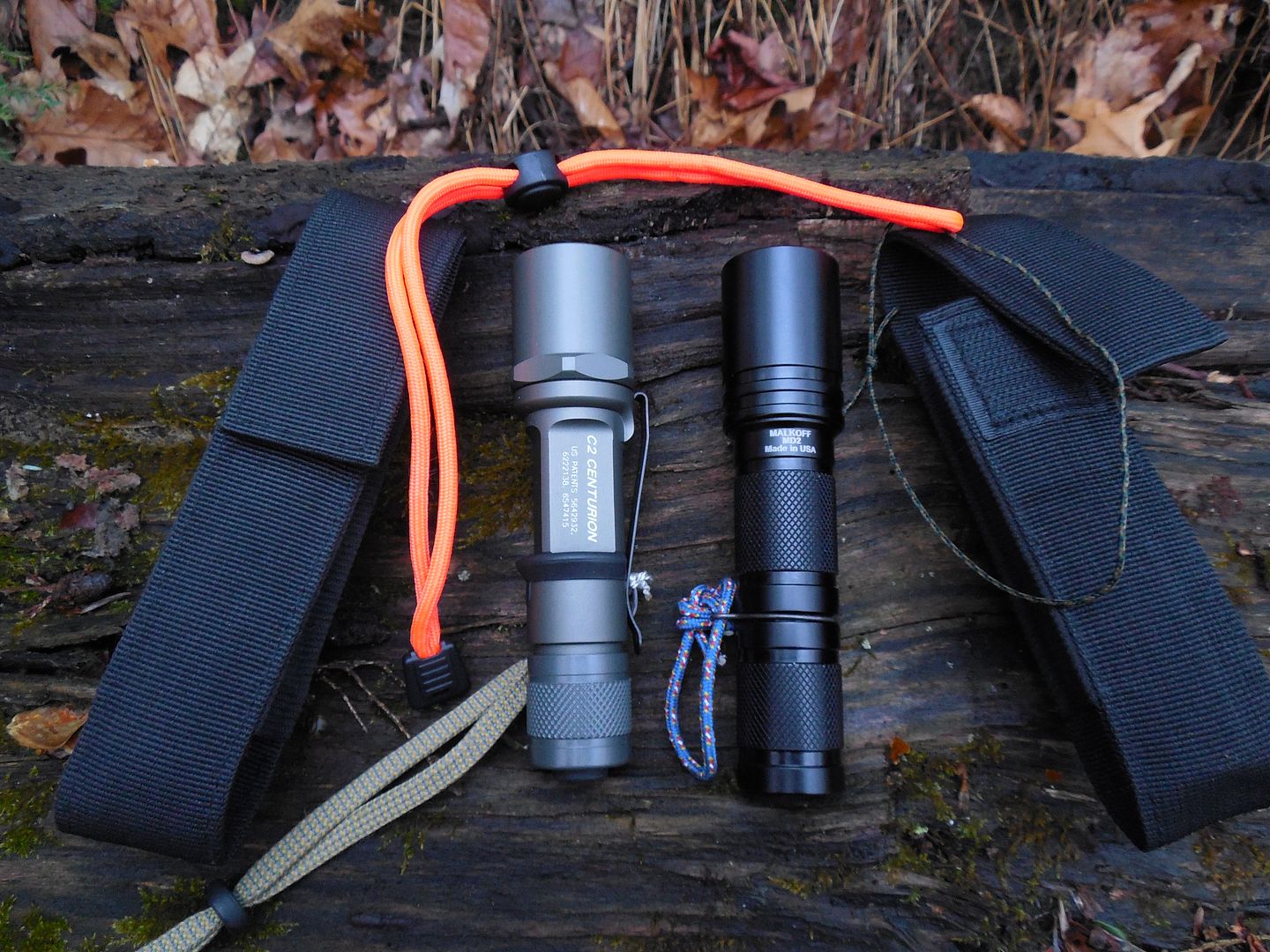 The woods. This is a section of little used blue trail. Basically I haven't seen anyone hiking this stretch for years though is maintained at least once year near as I can tell. Maybe had one actual encounter with another person and they were surprised to see me. It's not in the middle of the Congo rather there just isn't easy or obvious access unless you know the town very very well or are willing to walk for some hard miles from a dirt parking lot which even then is actually down a little used dirt road. Also got bears. LOL! No seriously but they're ok! Basically I can fly down it without really worrying about bumping into another person. Also nice to keep the fantasy alive as fun is really what this is all about.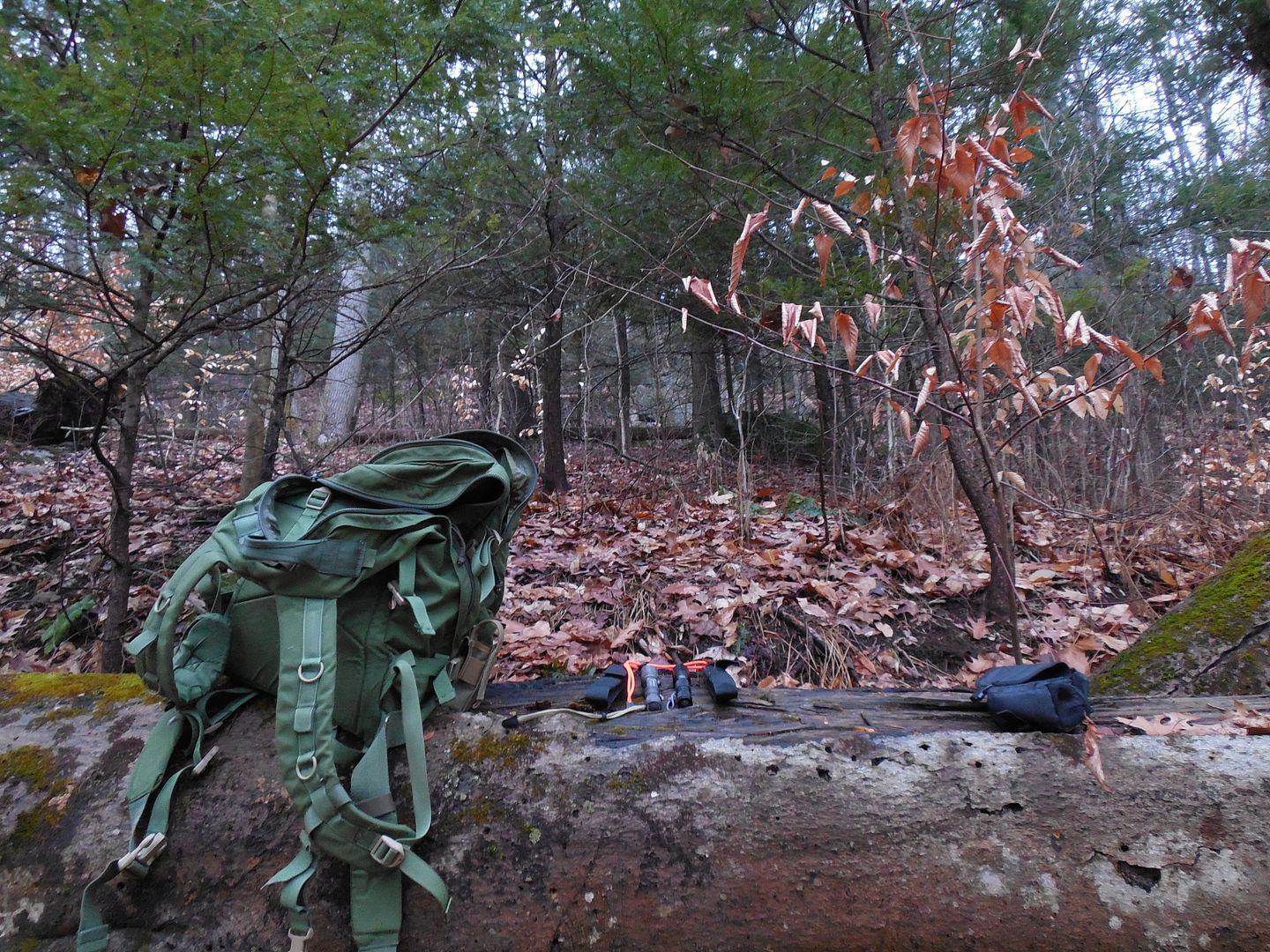 It's now dark so game on. Up first MD2. The output is around 300 lumens but can't hold that forever. Runtimes are another factor but that's not on my plate for today. The tint is neutral white. The fog was thick in some areas and as elevation changed would thin out only to get thick again.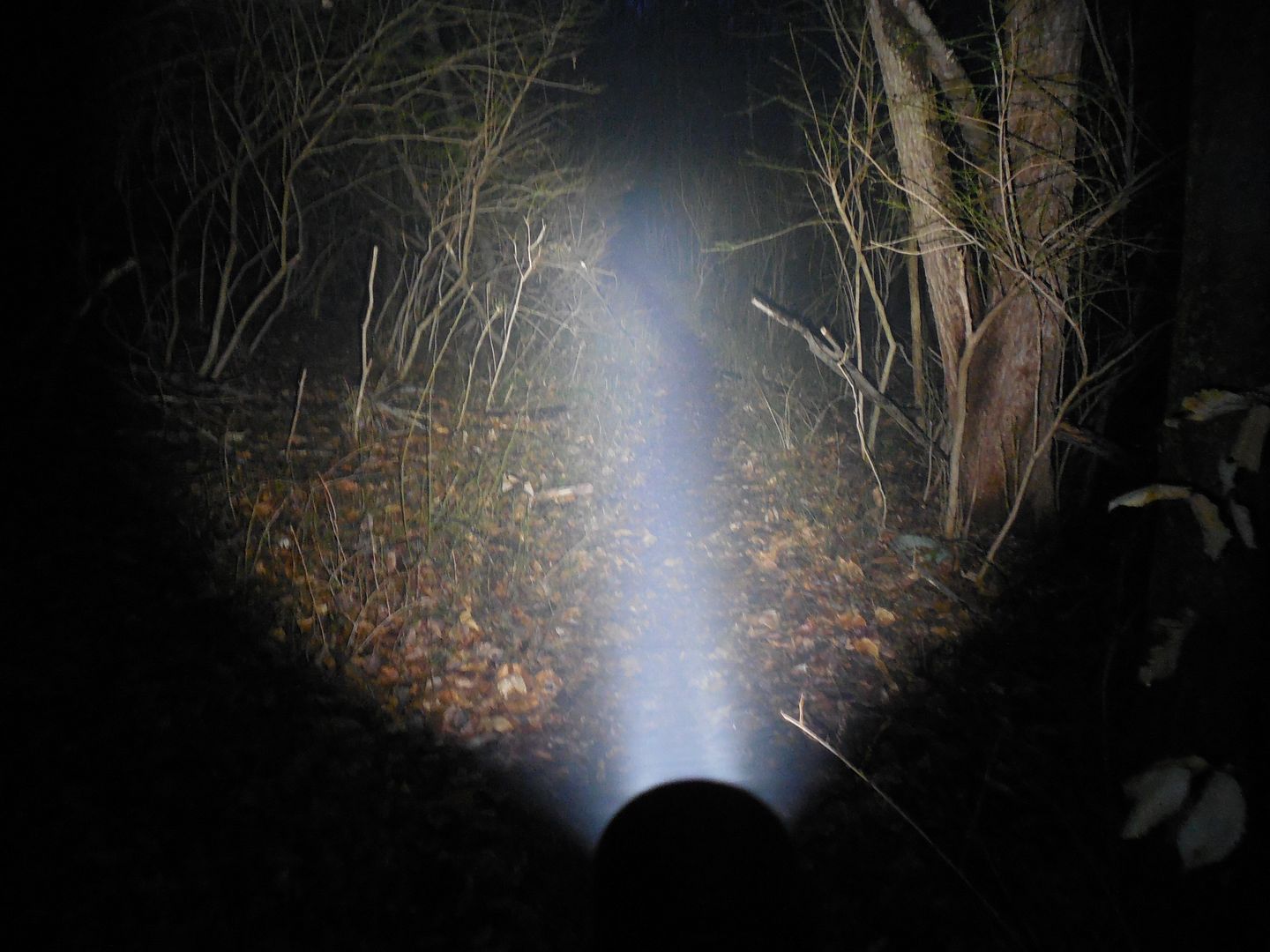 I am moving at about 5 mpr and intend to do this for maybe 5 miles total however taking photos etc will slow me down. Also at times it was just too slippery. In no way would I do this if actually lost. Why? Because there are things looking to do me harm. Water, mud and rocks are all over the place. A mechanical injury would really complicate things.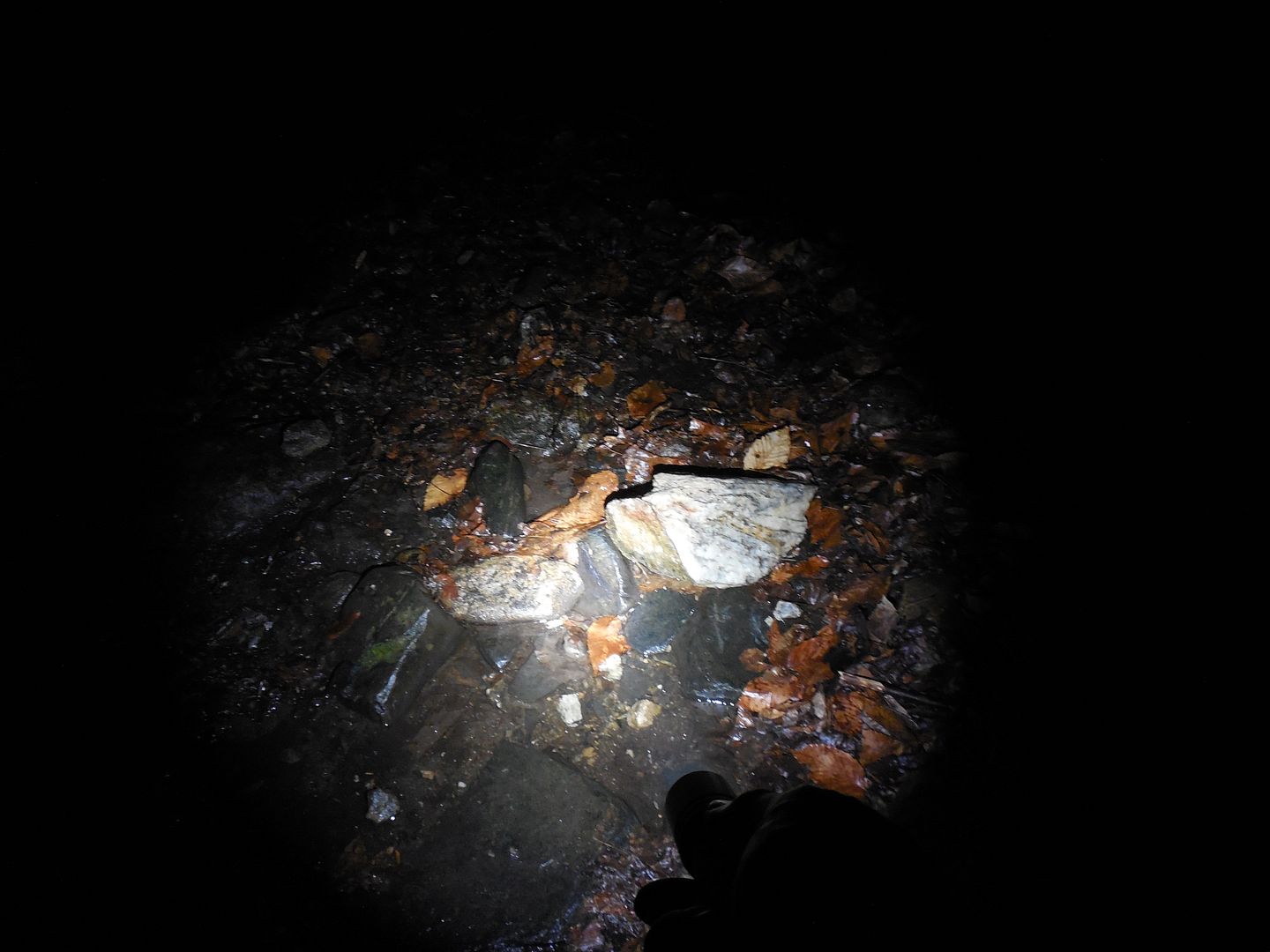 The 300 lumens made trail markers easy to see despite the wide floody beam of this engine. Pros and cons to this beam profile.
Also fallen branches from the storm.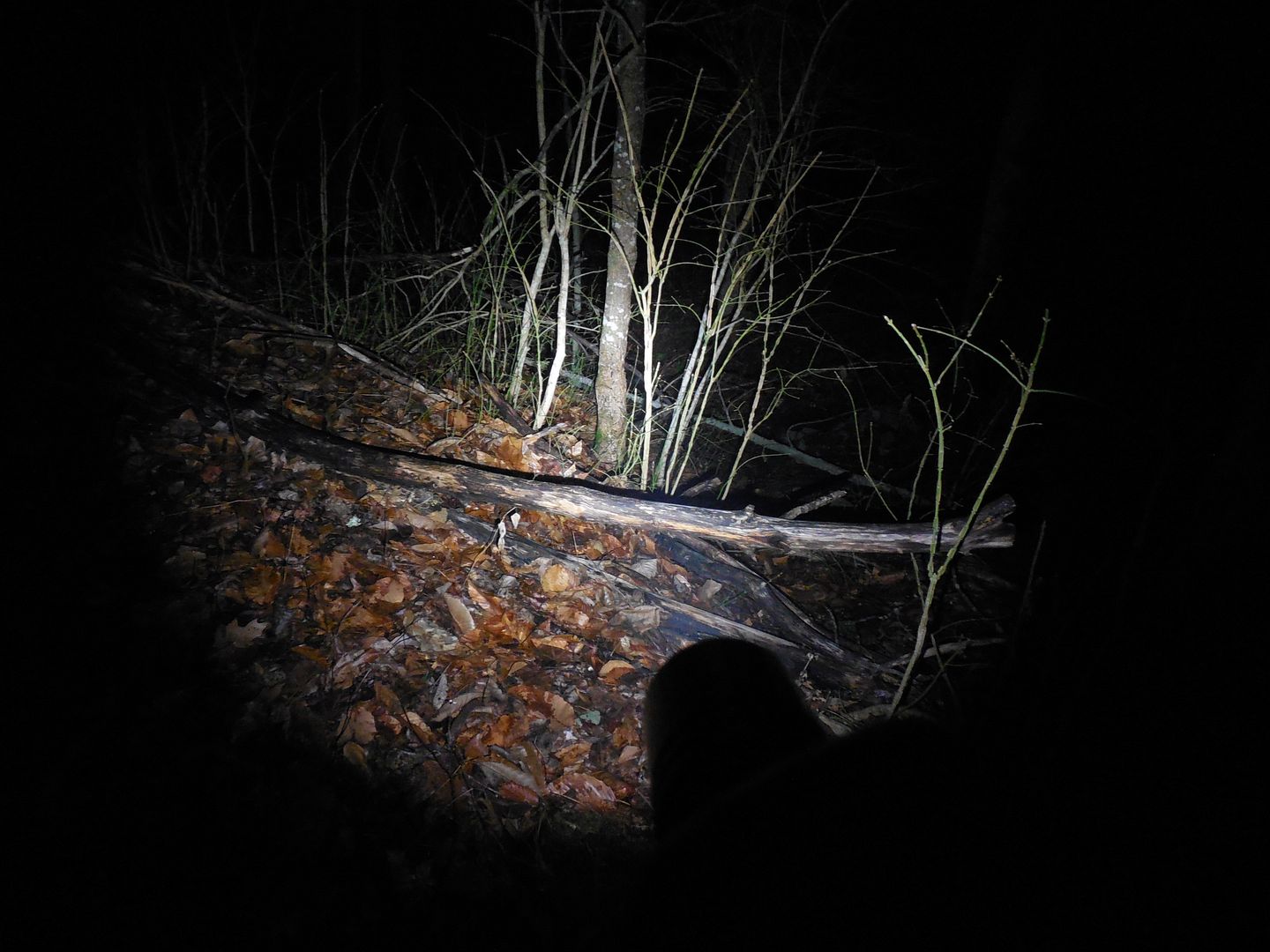 Nope not a brook, rather the trail because of excessive water runoff. Had to slow down on this section.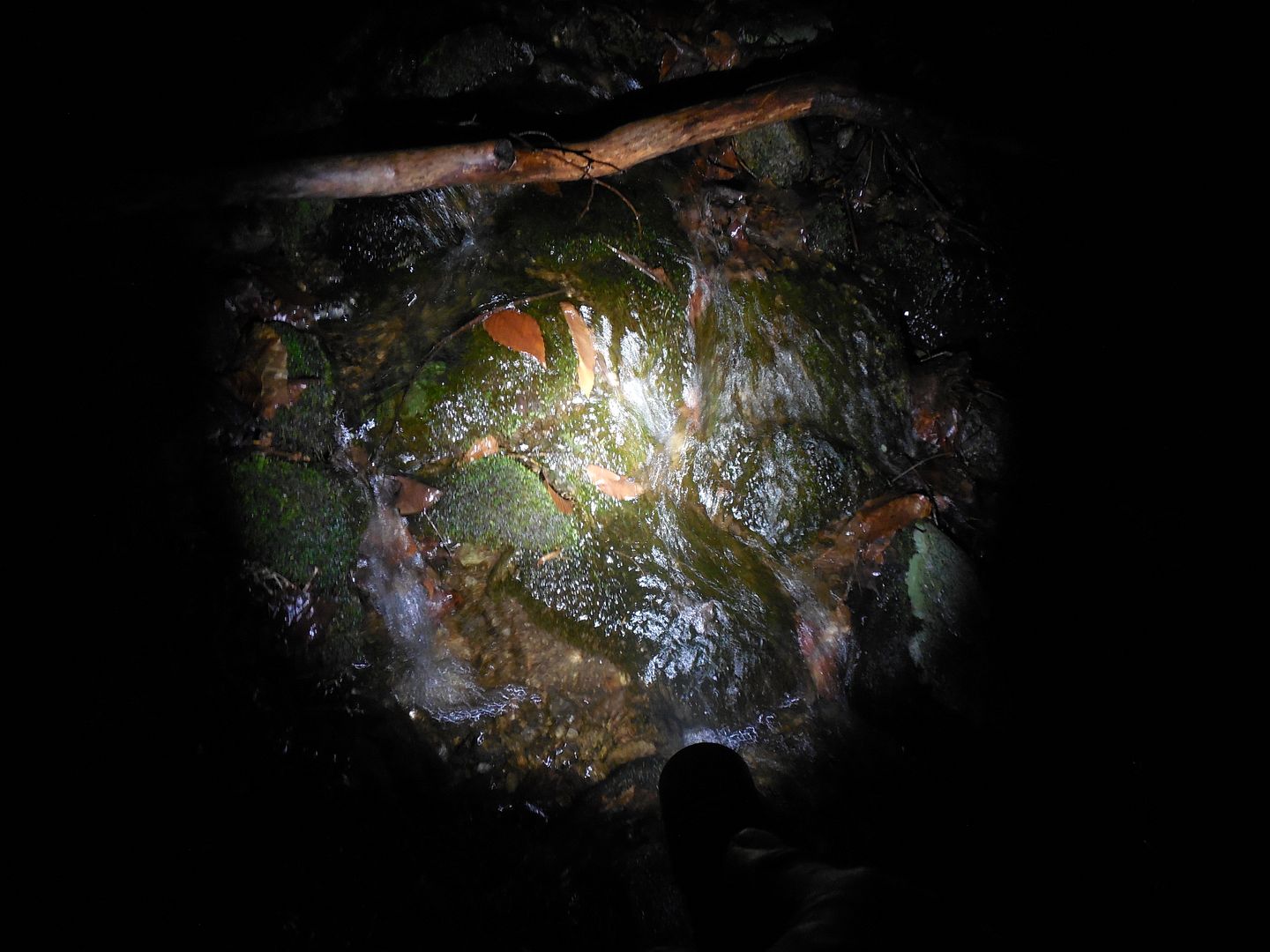 Dang. It was getting harder to see father away when pushing through the thicker fog. Anyone remember the movie...The Fog. The owls were acting up which is always fun.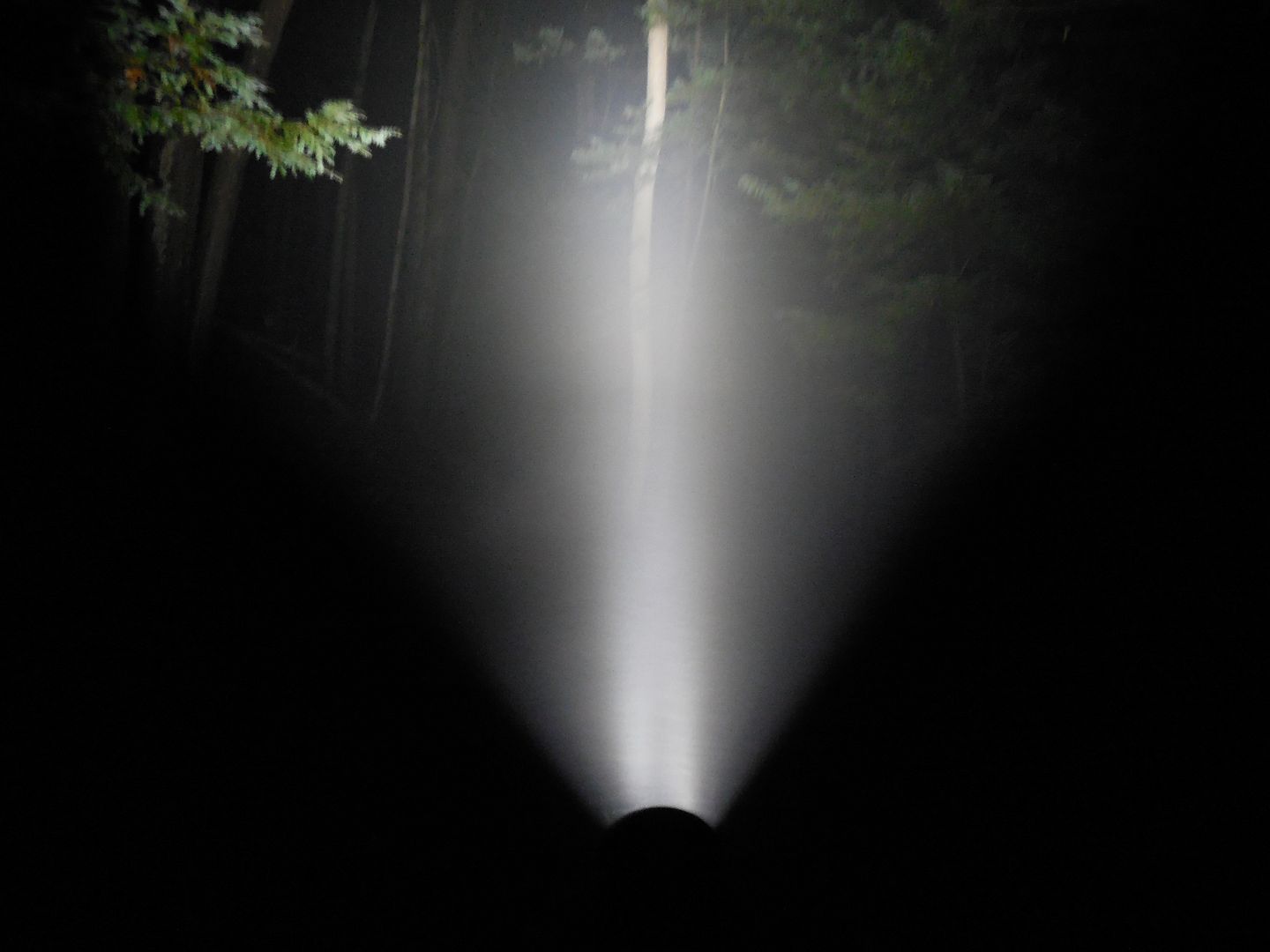 Time to change pitchers.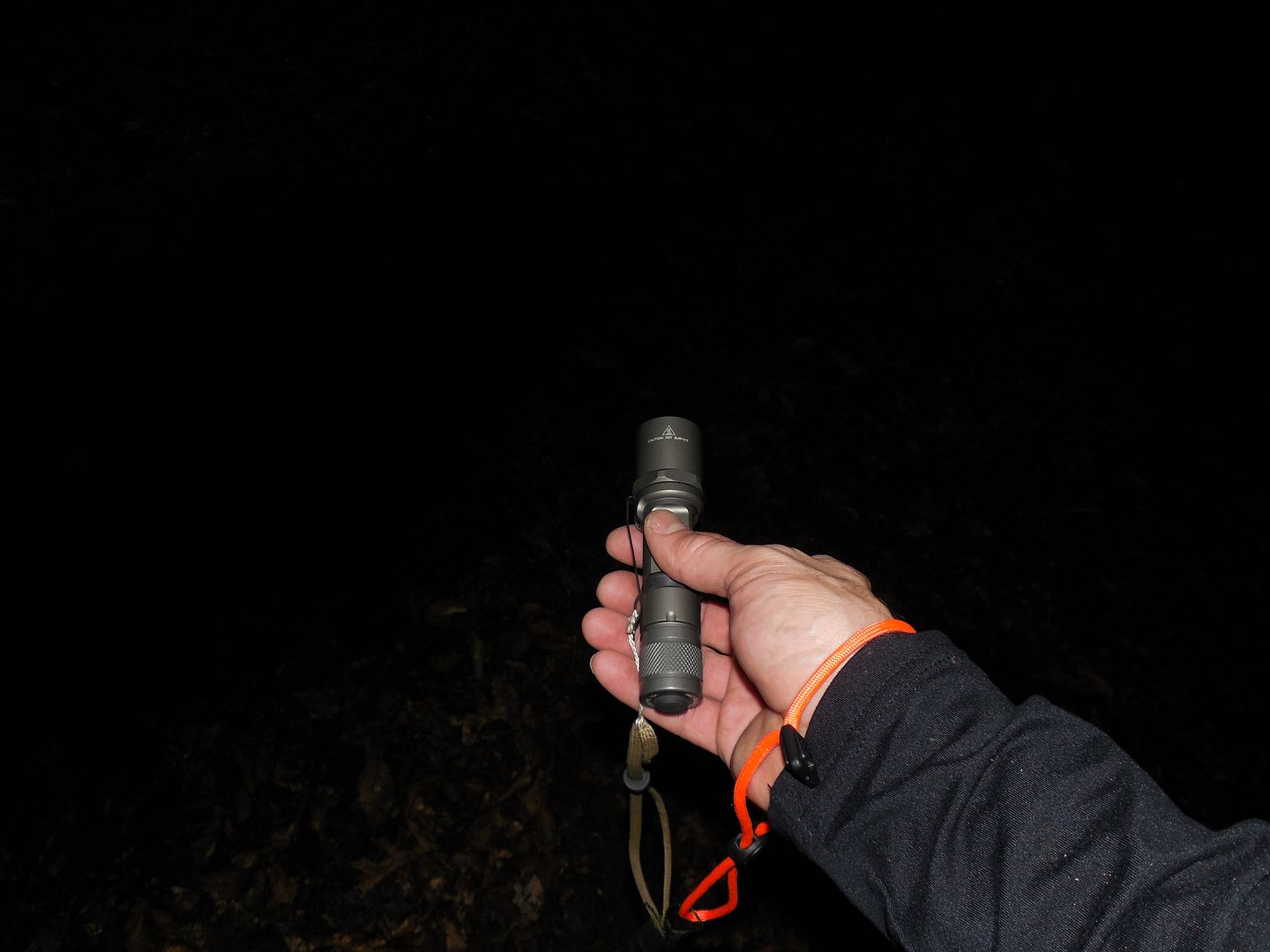 100 cool white lumens. Noticed the output reduction but started back on the test.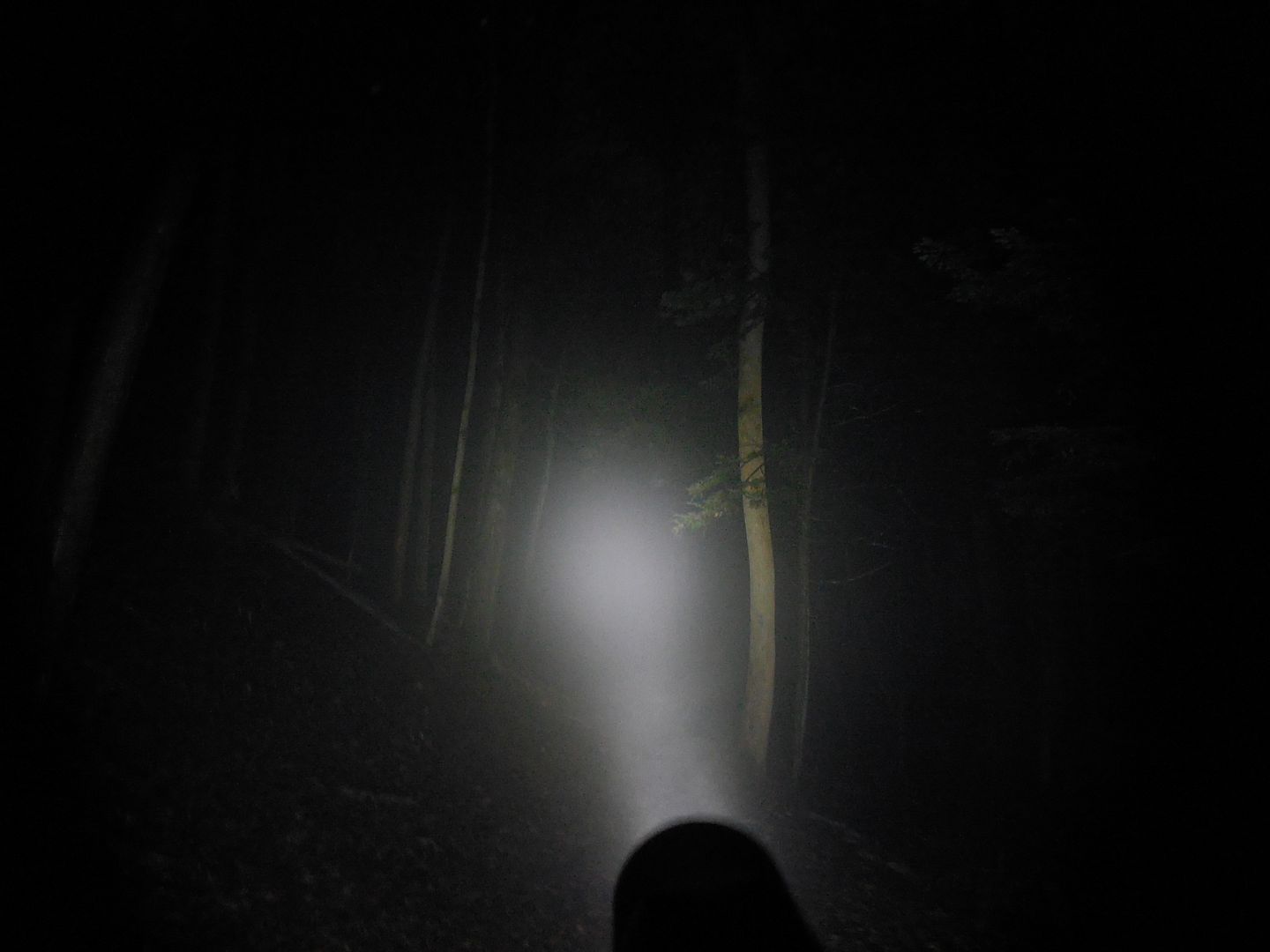 Things really came up on me fast so had to slow down a bit. The reduction in lumens did have some effect but I was still moving forward kinda the same. What's a mpr less among friends?
As stated there are things looking to do me harm which I want to see and avoid going under or over. I went around. Nature isn't for or against anyone. It just is.
Still saw the trail markers though had to be a bit closer (goes without saying) however 200 less lumens wasn't really all that bad. I mean the extra output was missed but not by an extreme measure. Why the trail marker tests? Not getting lost in the first place makes the entire survival situation much less likely. Seems getting lost or getting hurt are the two primary prerequisites. Cutting one's odds in 1/2 off the top is sure worth testing IMHO.
Testing observations.
1. Based on this and other countless miles on foot in about every condition possible tint was less of a factor even within the fog, rain, snow etc etc. Personally I like NW better but bottom line they both got me back to the truck and have done so over and over again be it Warm, HCRI or Cool White. Pleasing or sucky the end results were always the same. Sure I think a less blue shifted tint makes seeing blue and white blazes easier in certain backgrounds but still in the end the job always got done. Within the context of a survival LED flashlight I am pushing this consideration lower on the list.
2. For moving around more lumens might not give enough of a benefit when their cost in runtimes are considered.
3. Yup a flashlight is better than headlamp in the fog. Too much glare. Had a headlamp on me as well and it was harder to use in these conditions but already knew that from experience.
So that's it for today's testing. Will do more updates to this thread and remember these are just my observations for my conditions. Your mileage might vary.