USMC Polartec 300 GEN II ECWCS Fleece Jacket/Liner Review.
(EDIT/UPDATE - Here's most sizes available on ebay for cheap prices.
http://www.ebay.com/sch/i.html?_from=R4 ... et&_sop=15
Peckham only has 3XL on their site. But many of the ebay offerings are new and just as good of deals. This jacket was meant to go over a lot of other cold weather gear. So it is sized very large. I would get a size smaller than you normally take. The 3XL I purchased is totally a size 4XL if not bigger.)
(My apologies for the sideways pics. But the forum has a limit on how tall a photo can be. And I shot some of these vertically instead of horizontally. So I had to rotate them to get them to work.)
As best I can tell this jacket is the first issue Marine Corps GEN I ECWCS fleece that performed as a jacket by itself and as a zip in liner for the GEN I Goretex jacket. Although I have not had a chance to try to zip it into my Goretex GEN I ECWCS yet. (We just moved and are still unpacking.) The NSN reverts to a "Shirt, Cold Weather". This may have been worn by other branches of the service. I am simply not aware of which ones those are.
Reports from another member here and one on the manufacturers website describe the jacket as - and I paraphrase here - "The best fleece we were ever issued. However once GEN II came along we were no longer allowed to use them. And it was far and away a better fleece jacket than following issues." I would have to agree with this. Having seen following versions (not all of them) they are much lighter weight. And not nearly as functional. Perhaps someone more knowledgeable than I might be able to explain the exact differences. My review will focus on the jacket itself.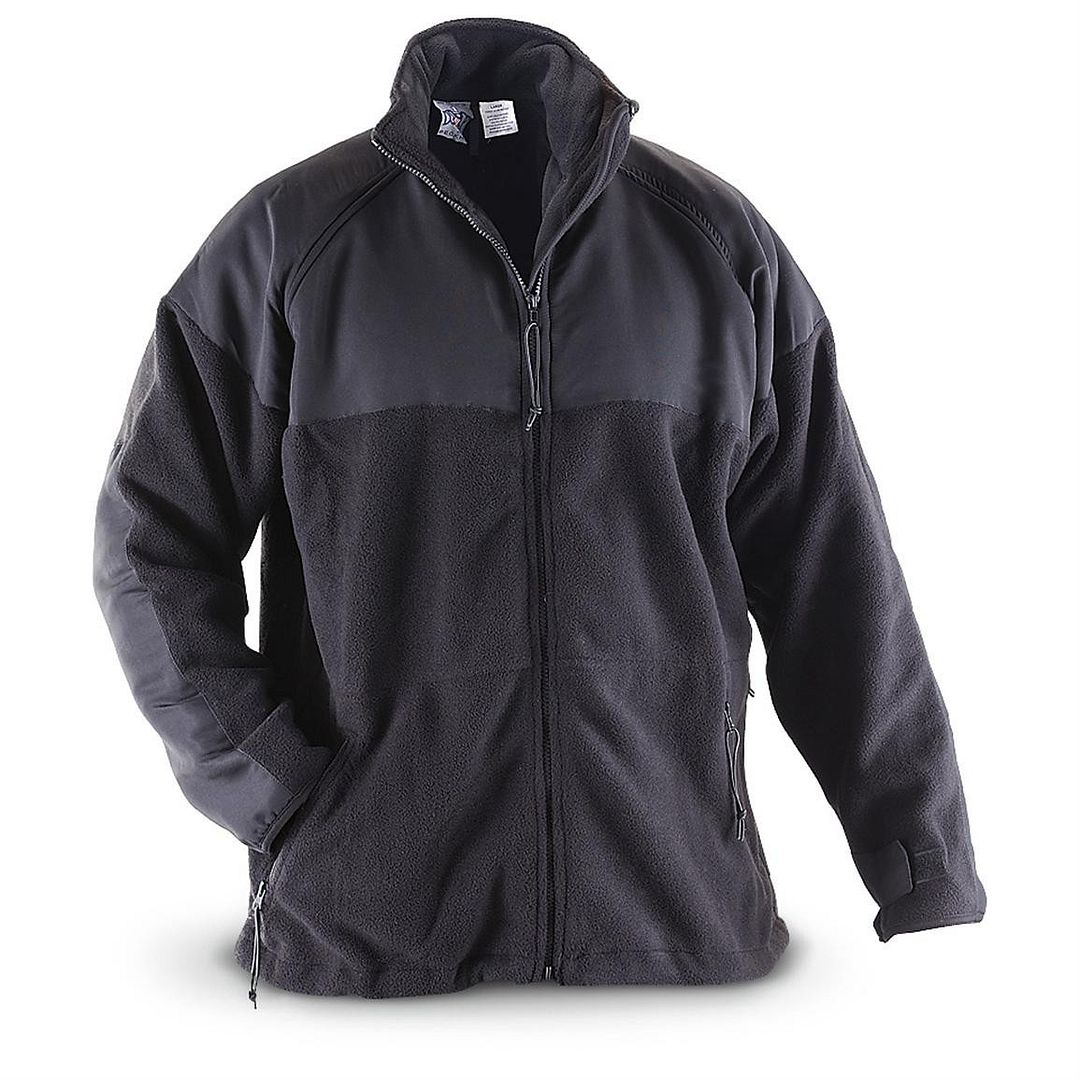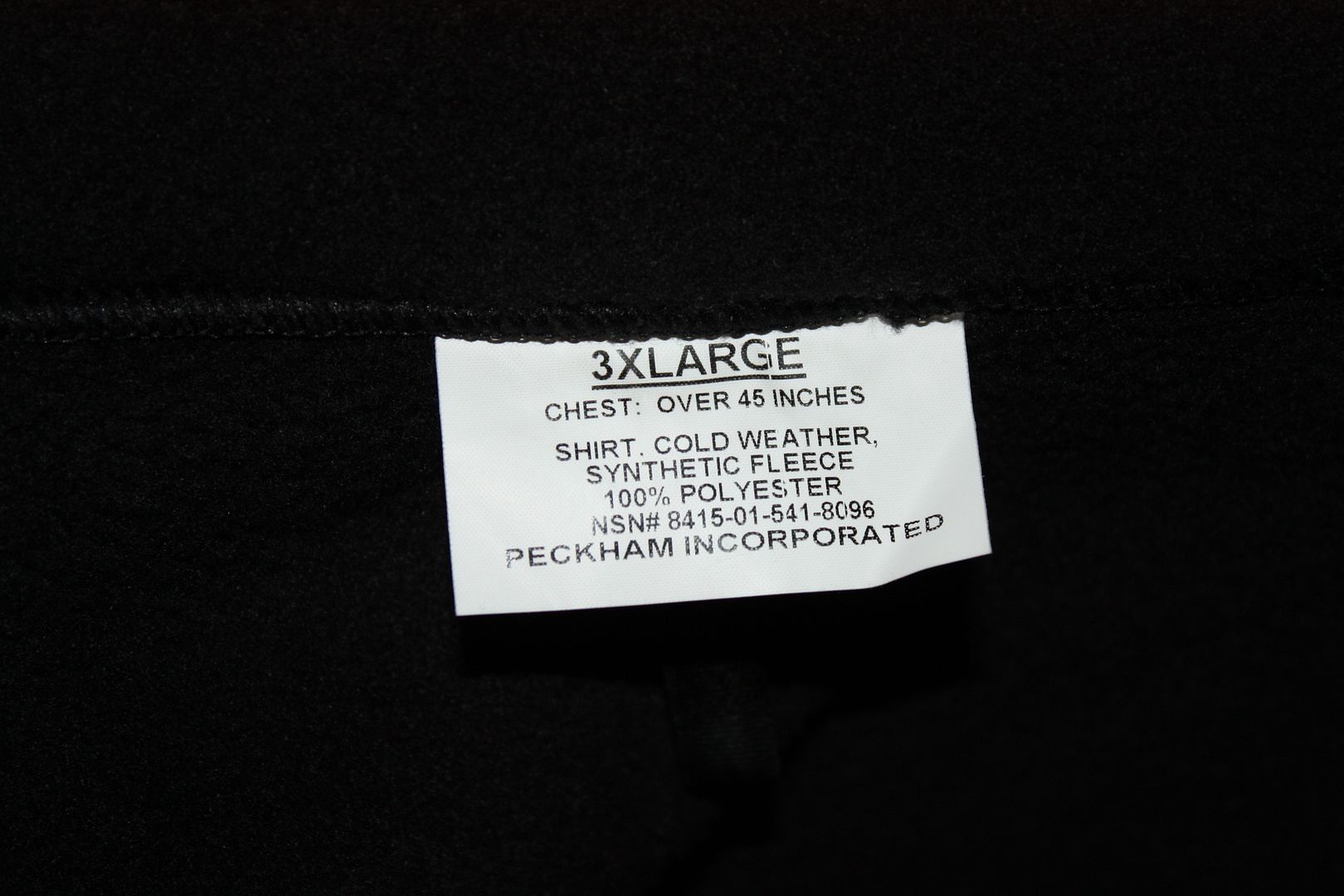 I purchased the jacket from here for $28 (Mind you it's a discontinued item and only comes in 3XL here.)
https://www.peckhamperformancewear.com/ ... k-P97.aspx
Peckham is a government contractor that is selling off their discontinued stock. They refer to the jacket as the "DSCP jacket fleece black". It is made of 300 weight Polar Fleece. It's key features are: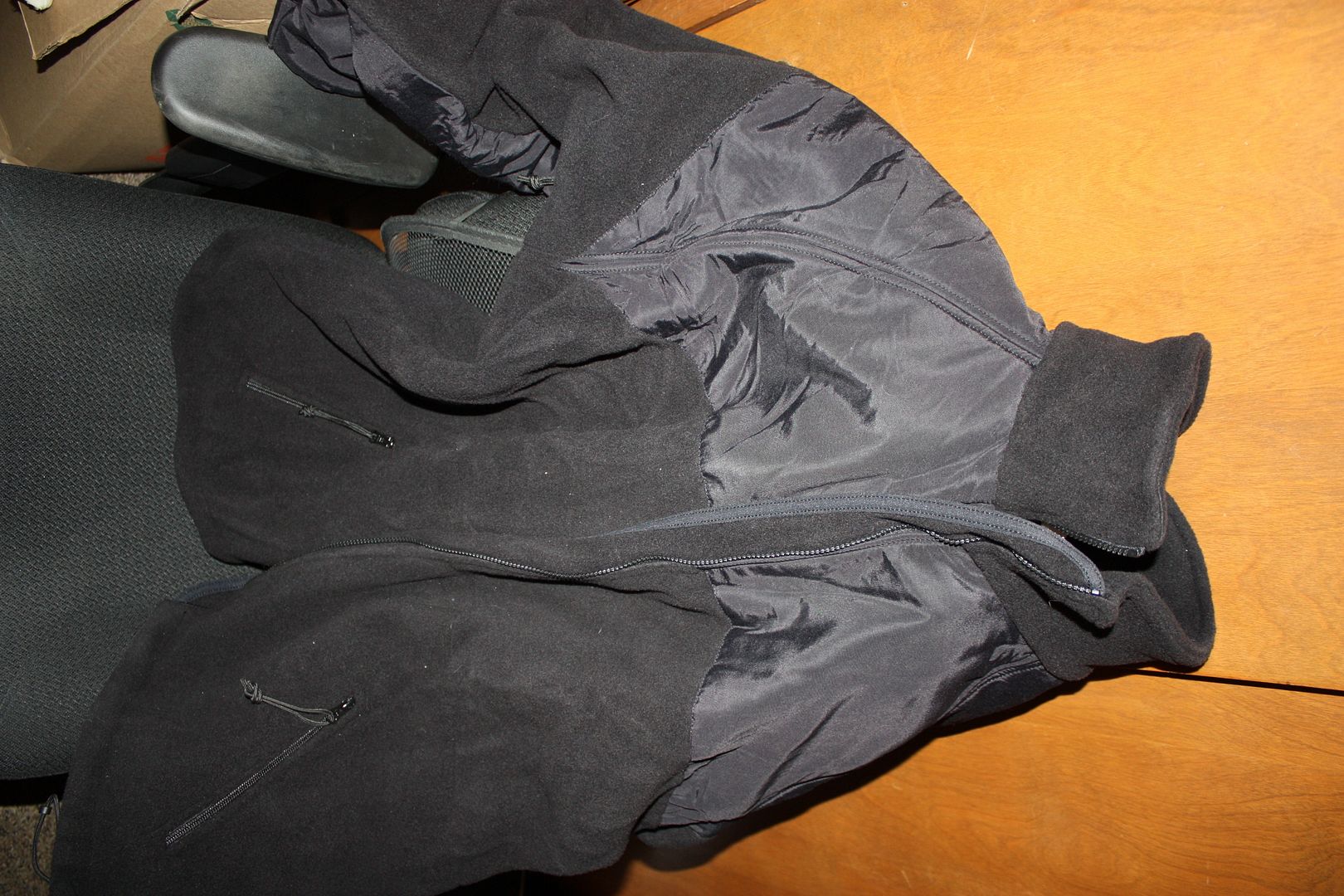 It's lined on the outside with a nylon shell that covers both the shoulders and the back of the lower two thirds of the arm.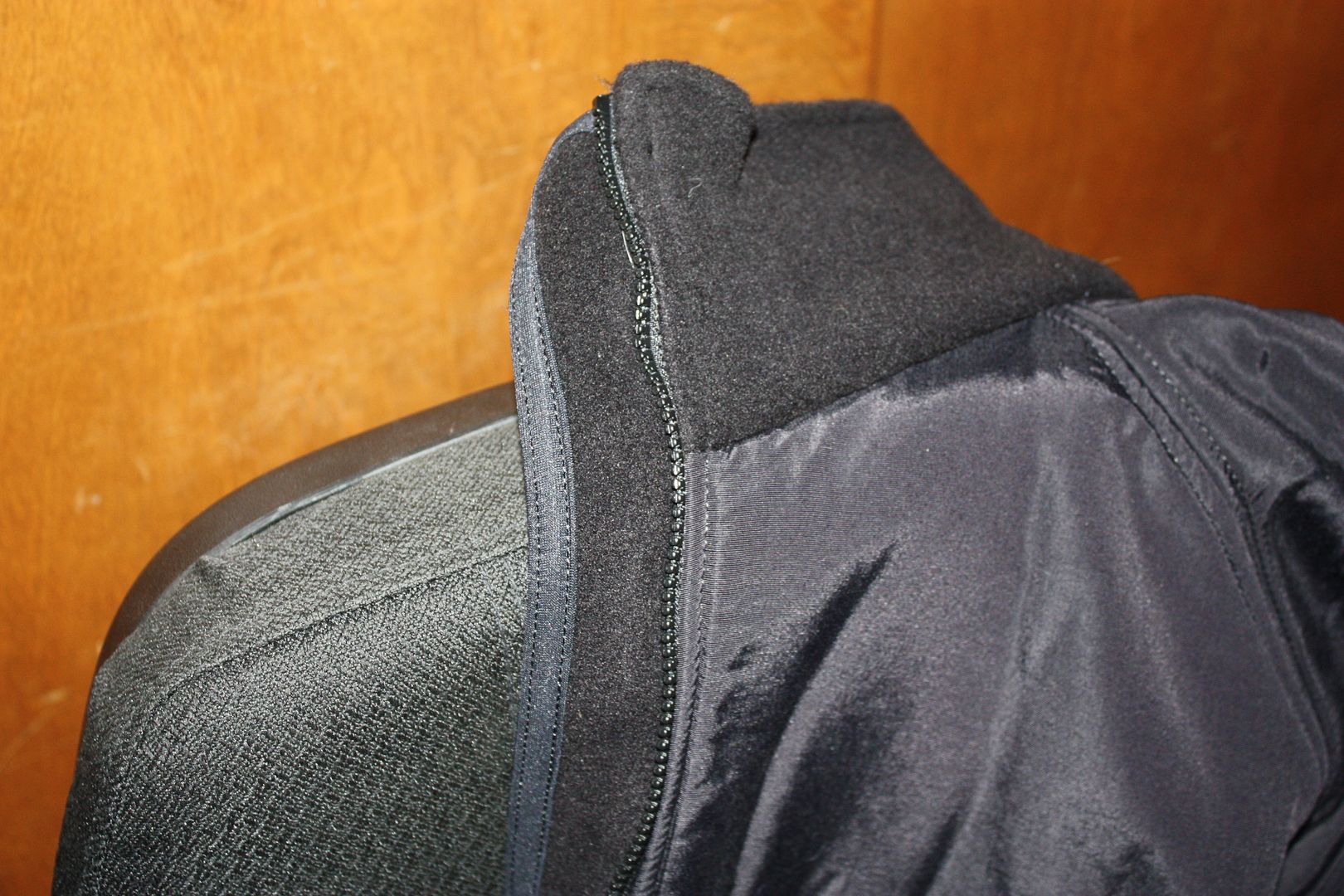 Starting at the top the jacket has a nice inner batting that covers the zipper. Blocking cold and some wind from creeping in via the zipper.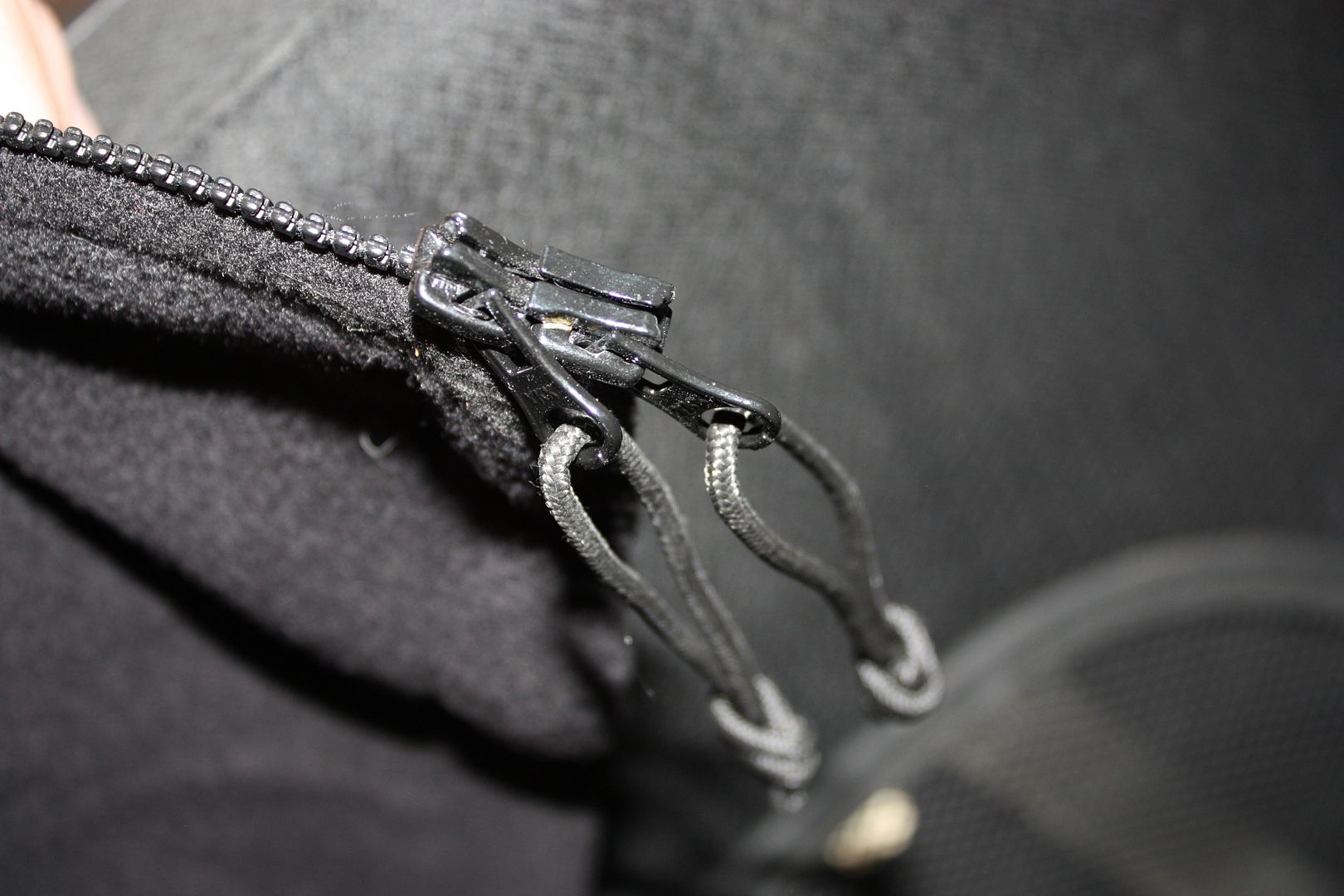 The medium weight YKK zipper is doubled. So that you can unzip from the top or the bottom. I'm sure there are other uses. I just don't know what those are. lol!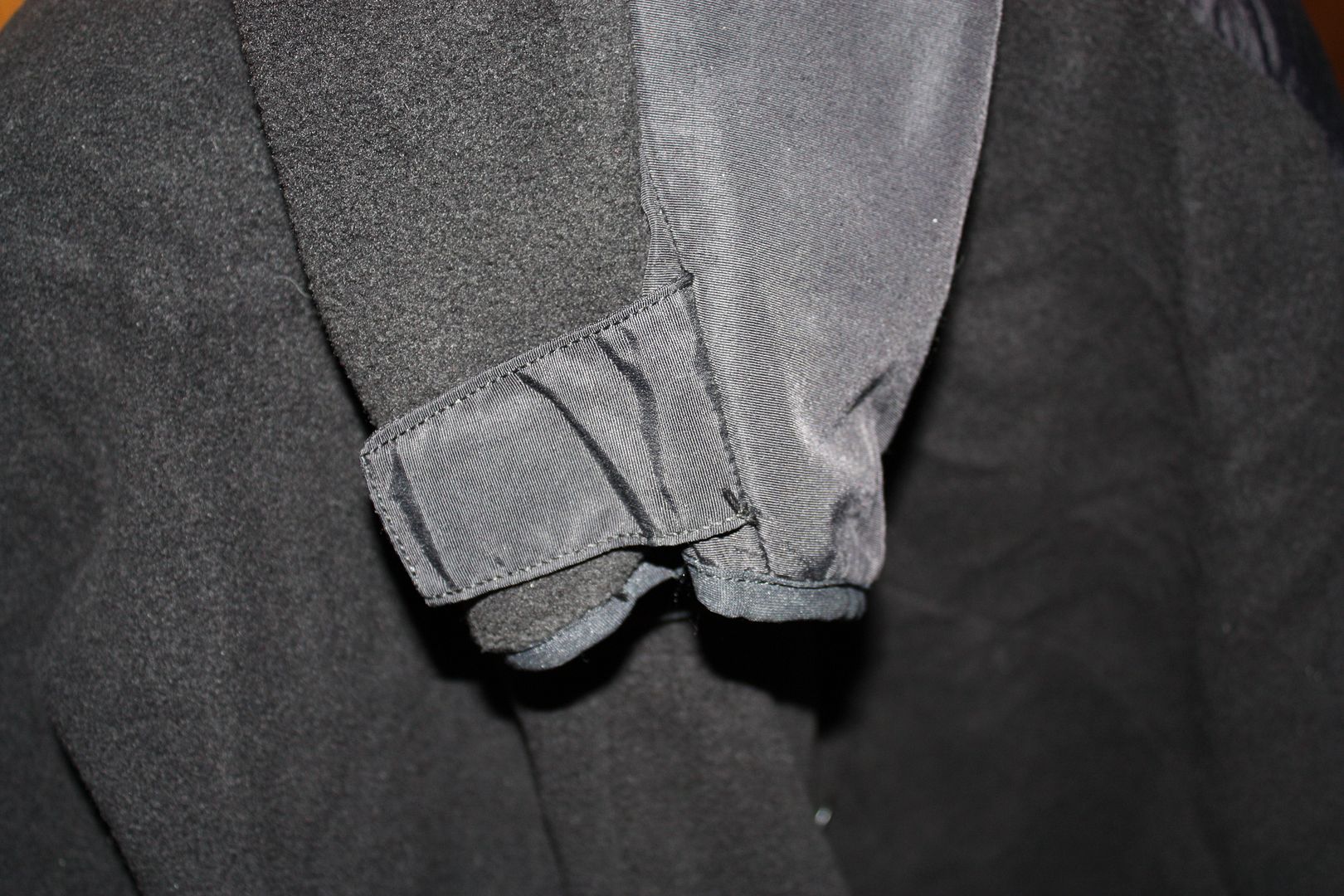 The cuffs have a slim nylon covered trim around them at the ends. And a velcro flap for securing the cuffs to the wrists.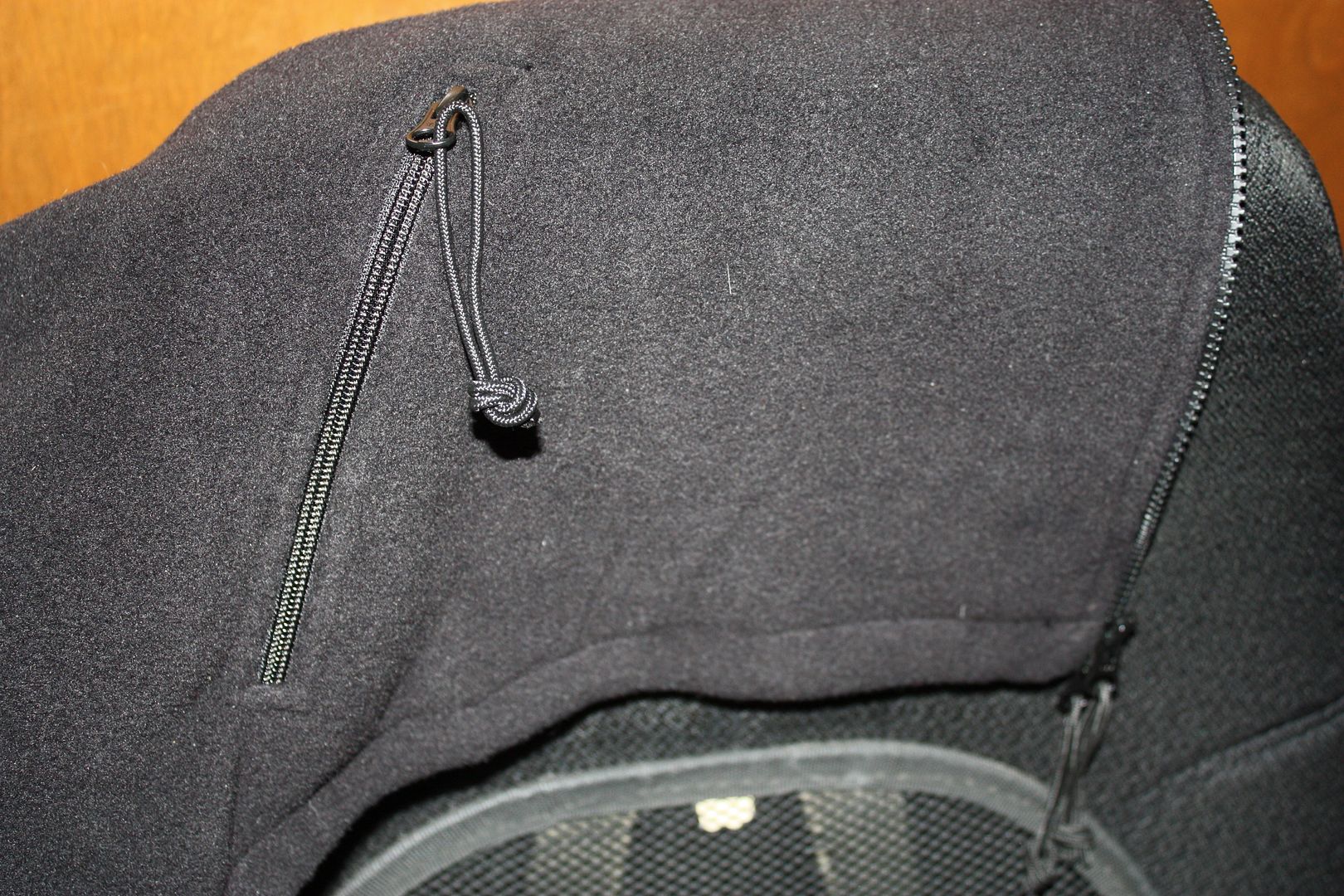 The jacket has two outside pockets at the bottom. With nice quality zipper strings.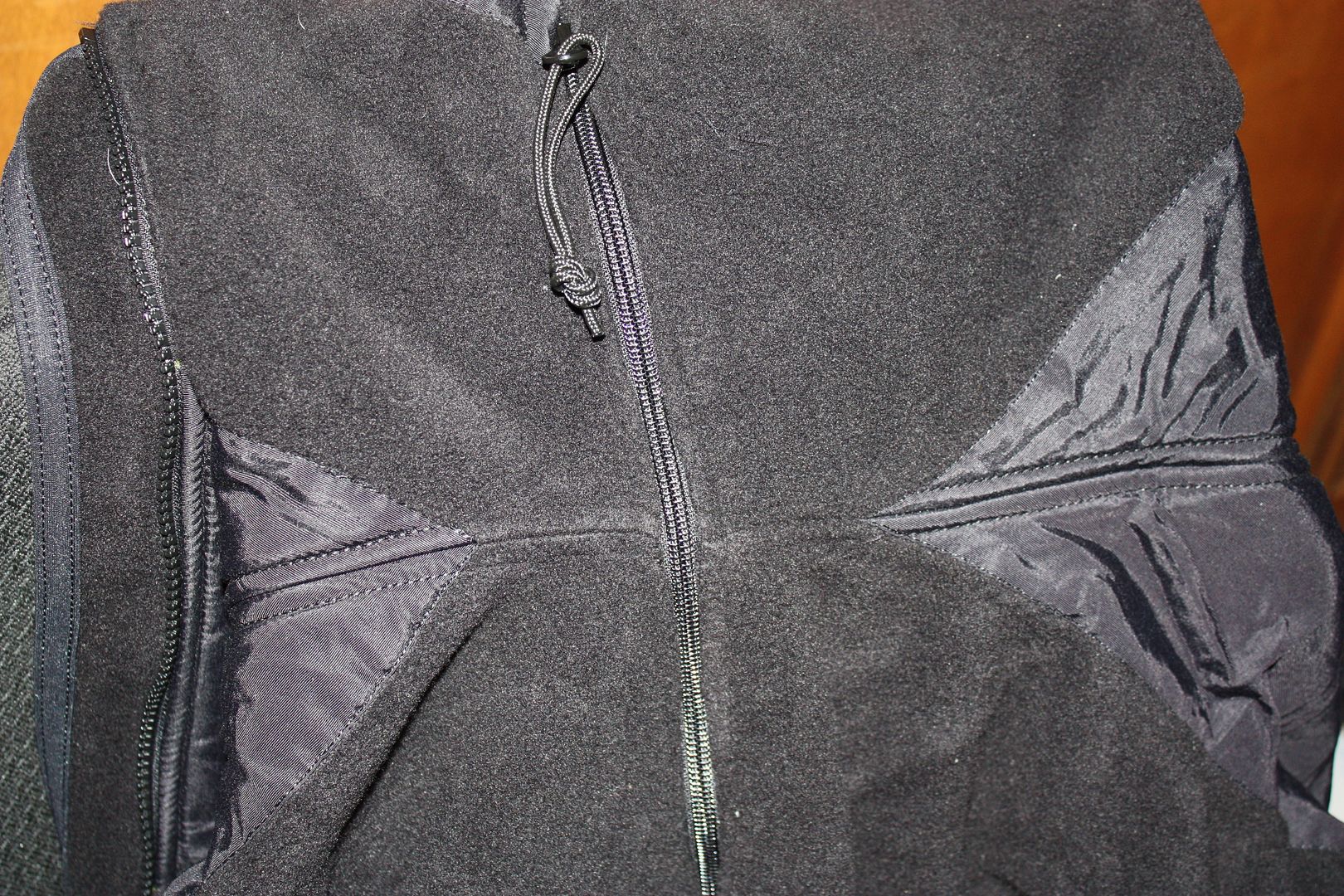 This is the killer part of this jacket IMHO. It has pit zips to match the GEN I parka it is meant to zip into. I have a couple of these. And although they are to thick and heavy for backpacking. They are bombproof for everything else.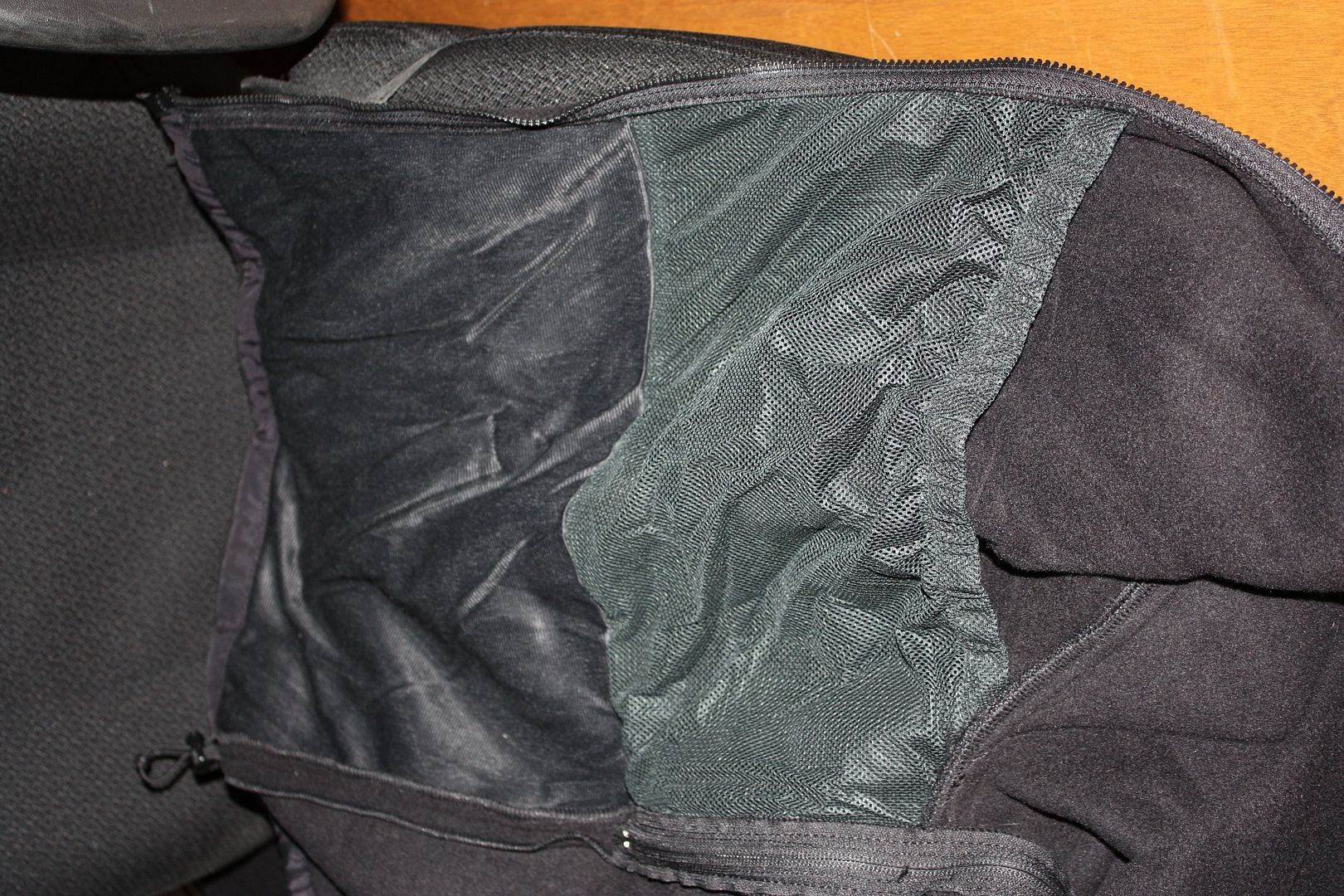 This is the only place where they skimped on this jacket. Everything else is top notch. The inside pockets and lining. The pockets do not close. The top is open with a little bit of weak elastic to keep things in them. Then below the pocket the lining continues down behind the stomach area of the jacket. For lack of a better term. I suppose you could get a pair of light weight gloves to hang in those pockets. But I would be nervous about anything heavier or not as bulky as that. The pocket appears to be an afterthought. That really isn't safe to use IMHO.
The thickness of this jacket is phenomenal. The 300 weight fleece is certainly not made for ultralight hiking. But I could see using this jacket hunting or hiking on cold days. It's the perfect insulator for a hard shell jacket. If a little bulky to pack. But if you needed this type of warmth in the winter it would be totally worth it to pack along. I've been wearing it in low to mid 50F and it's worked out quite well. Not to hot. Not to cold. But again has a lot of options for cooling off.
I find more and more turning to fleece jackets, As the heat vs ventilation factor is hard to beat. I rarely get to hot. And I always stay warm. And the many modular ways of opening this jacket up offers further usefulness to this garment. The pit zips, the main zipper and the ties at the bottom of the jacket (I forgot to photograph that. It does have an elastic cord waist band at the bottom of the jacket. That keeps it tight against your waist. Or hangs loose to allow for more ventilation.) all help to regulate this jackets heat.
For $28 it's the best fleece jacket I've ever purchased. To find something like this on the commercial market would undoubtedly cost you much more. If you could find it at all. The two Columbia fleece jackets I own are very nice. But not nearly as well outfitted as this one is. I'm sure this will be my go to backpacking fleece from now on. And with it's ability to zip into my GEN I Goretex jackets it's well suited for a myriad number of things. If you can find it in your size. I say buy one. You won't be disappointed. And they are available on ebay and various surplus sites in other sizes.
EDIT - I found them here with the fleece pants included for $45. In size Large and Extra Large only.
http://www.maingun.biz/Jacket_Gen_II_EC ... ketnew.htm
But I did see smaller sizes on ebay. Search using "ecwcs gen i fleece jacket". Or different variations of that. Also check out Peckham for other discontinued items at dirt cheap prices.
Here's most sizes available on ebay for cheap prices.
http://www.ebay.com/sch/sis.html?_id=17 ... dium&rt=nc