I have been wanting to get a quality fixed blade "bushcraft/survival/utility" knife for many years. I decided on the Grohman #3 Canadian Army Knife (aka boat knife) and finally ordered it and received it in the mail.
Grohman's website:
http://www.grohmannknives.com/pages/r3s.html
Unboxing:
Canadian Army "Jump" Knife configuration, classic rosewood handle, high carbon stainless steel blade, overlap/army sheath: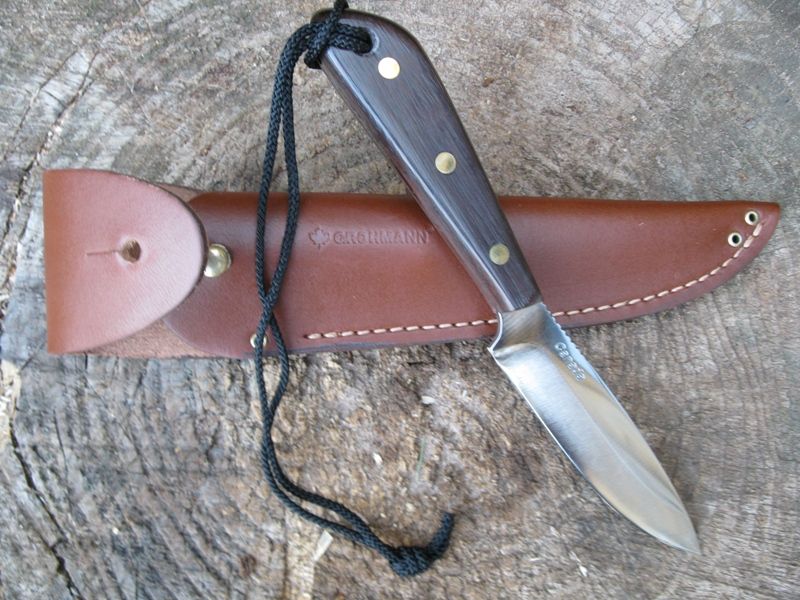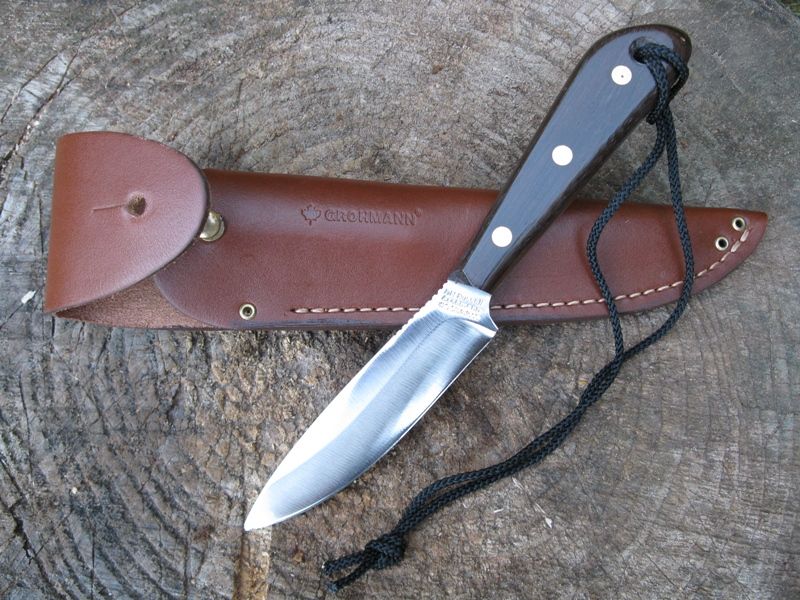 Total length: 8-1/4", Blade approximately: 4" x 15/16", of 1/8" stock, Blade Configuration: Modified Drop Point,
Blade Steel: German 4116 Krupp (similar to 440C?) Stainless Steel. Weight: 9.6 oz, Hand-crafted in Canada:
Inscriptions on blade: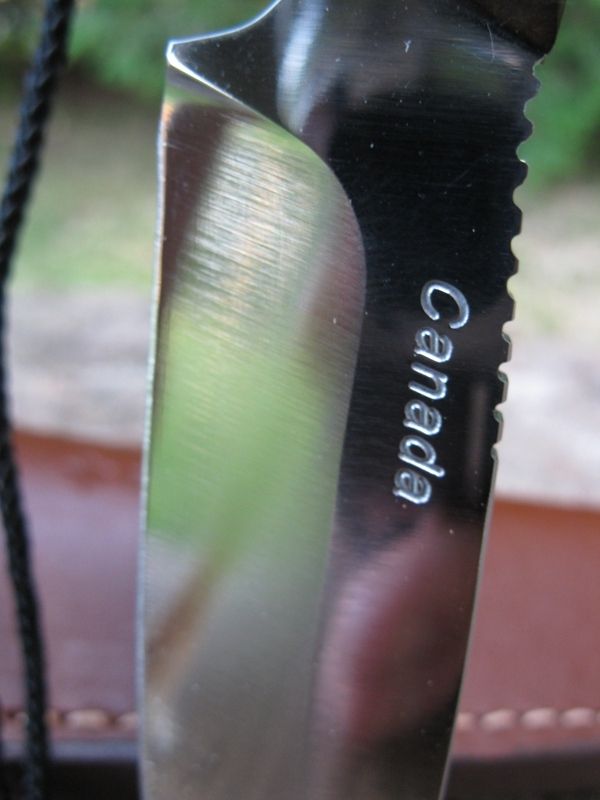 Full tang and belt loop on sheath: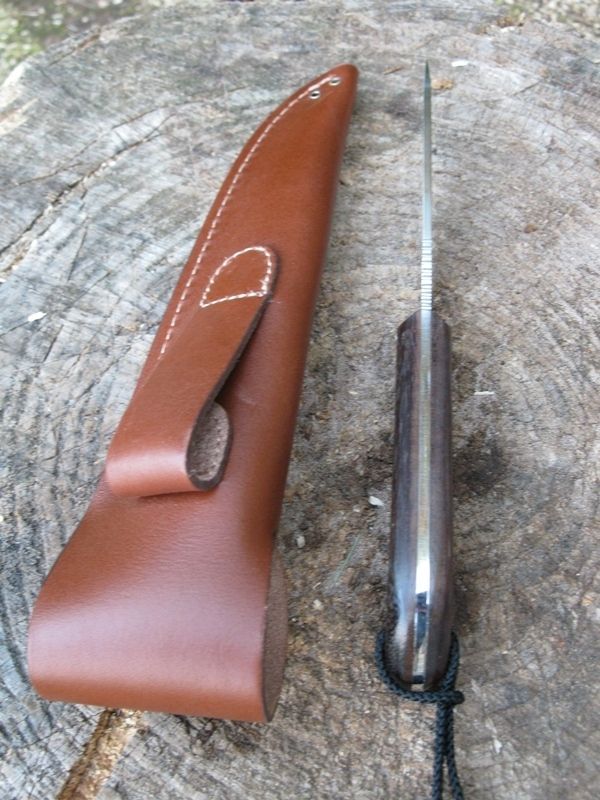 Now I just have to get out and use it! I'll do a part II review once I have put this knife to use.