So following a recent
problem with leaking evaporated milk cans
in my deep larder / Long Term Storage foods I've begun the review and re-inventory process, which admittedly may be a few years overdue. The vast majority of this LTS food is buckets of beans, rice, wheat flour, and pasta, and a lot of canned goods. I'm filling our everyday-use pantry to overflowing with the older canned goods to put it into rotation and will buy more to replenish the LTS stores, but in the back corner I find a couple cases of T-Rats and remembered this thread.
They're a little past the re-inspection date: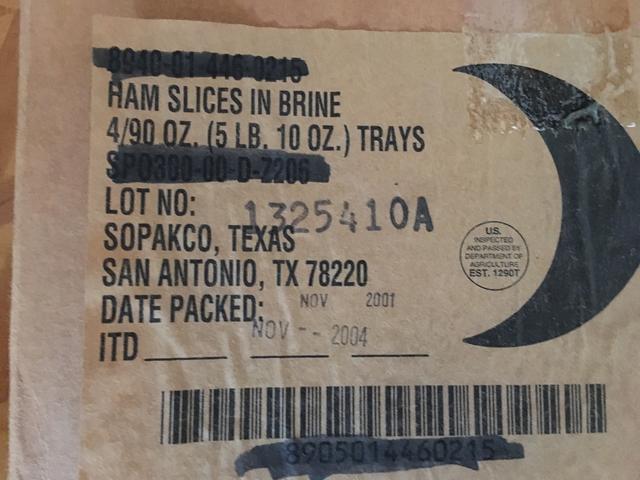 No bulging noted. Opened and drained off the brine, they look and smell fine: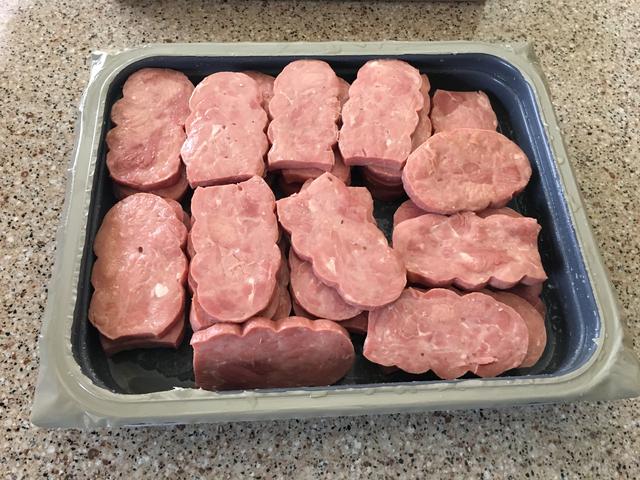 Ate two out of the tray, they taste like I remember. Spouse wanted to try one but I made her wait an hour in case I should need medical attention lol. Think she likes them more than me. So, guess we'll be frying them up with eggs for breakfast for the next few weeks (assuming no mad dashes to the bathroom at 2am tomorrow morning). The rest of the case is going back to LTS, and need to open a tray of "Potatoes, Diced in Sauce" to see how they fared next.
Oh, and sorry for the late reply