I am still working on the original field testing video but had an hour or so to burn pun intended. Wanted to test out another configuration. To be honest the multi mode aspect of the Core stove brings out the testing nerd in me. So here we go! Core 3 setup with two afterburners and rocket port. Yes those are Eastern white pine needles stuffed in the stove and no I won't be using a Bic to light them.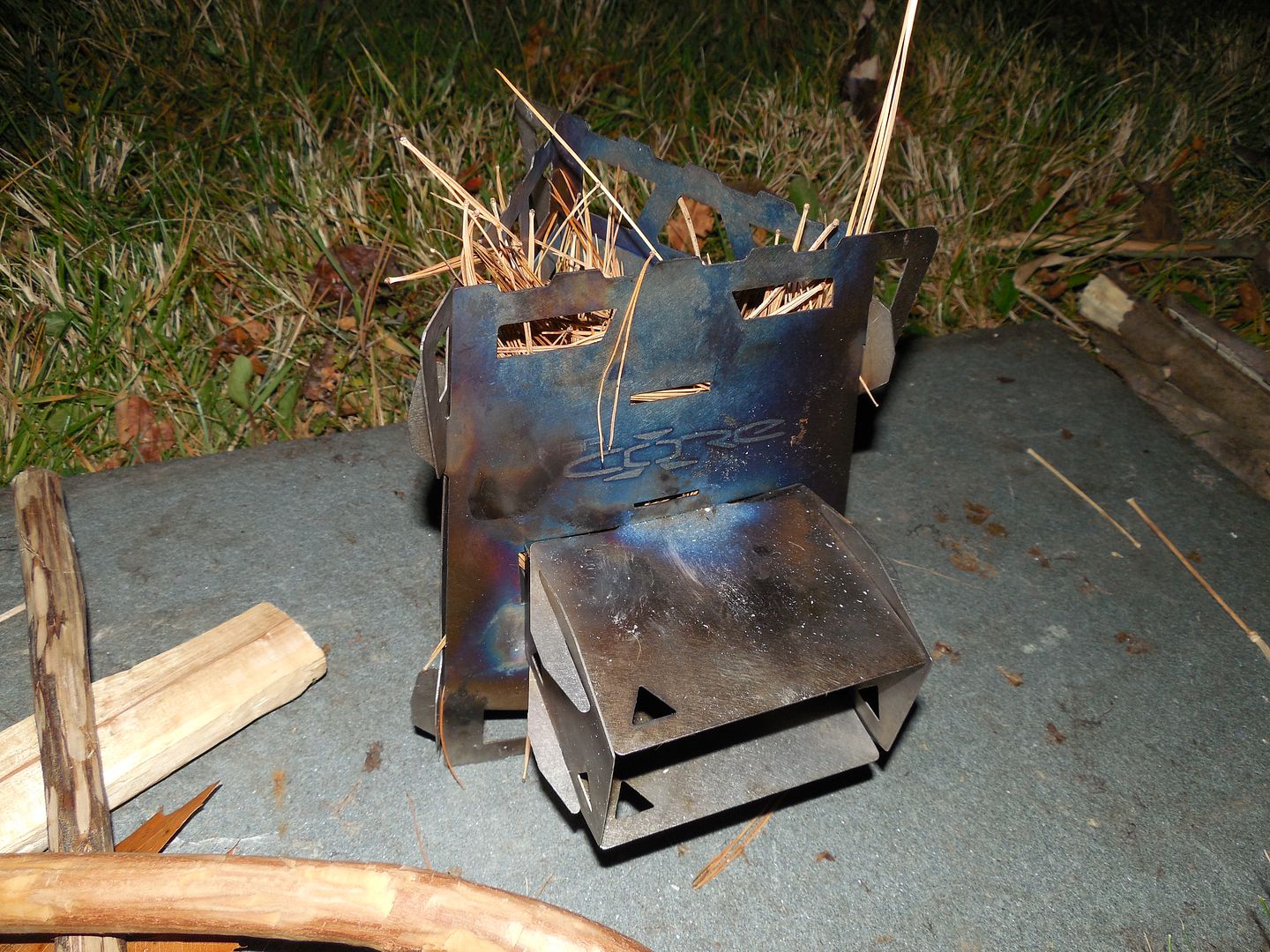 Sycamore fireboard and willow spindle. Two of my favorite friction fire woods.
About 15 seconds later we have a nice coal resting on a Red oak leaf.
Sat back to let the coal solidify for lack of a better word. Started to see some red and knew the time was near. Seems like one has all the time in the world. No need to hurry.
Into the jute tinder bundle with yea.
Blew the coal into flame then tossed the bundle into the stove. After that added a bit more pine needles then pencil thick sticks. There was a little more pandemonium than using a lighter but it worked.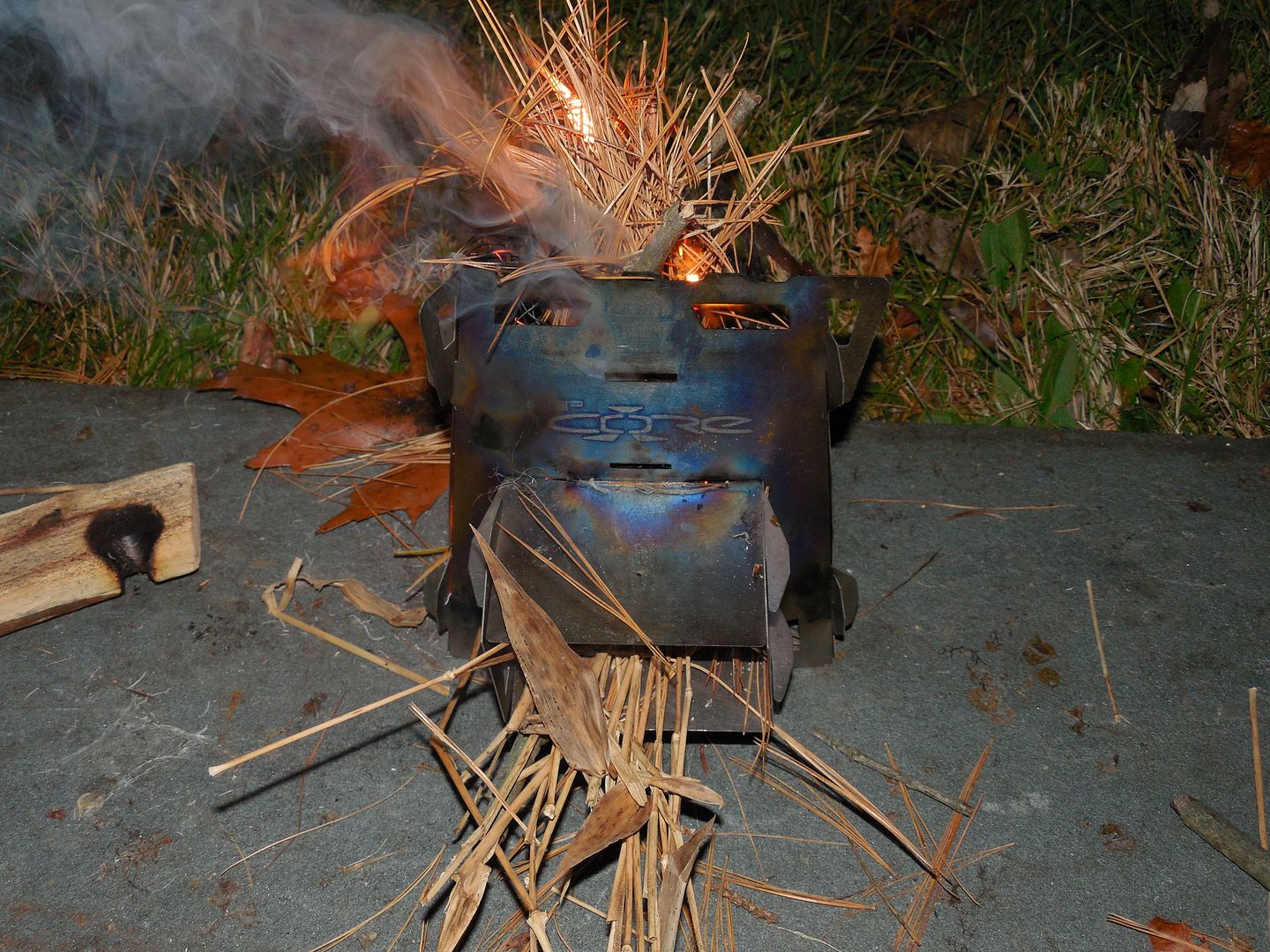 looking good.
Opps I overstuffed the firebox on subsequent refueling. The firebox in this mode is so small when using the afterburners.
Wasn't long before stove flamed up. Time to boil water for tea.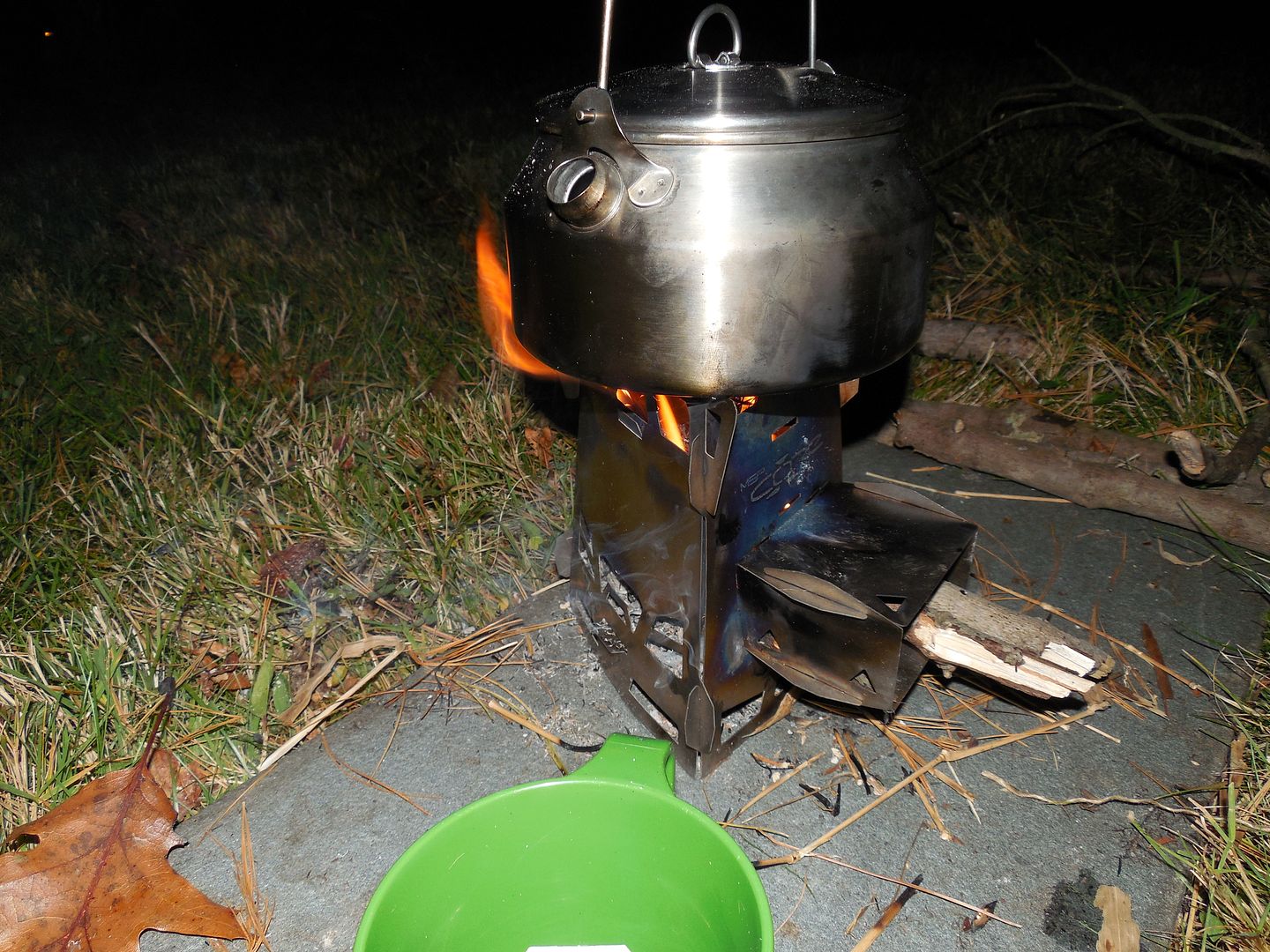 Everything was damp and with the smaller firebox boil times seemed to take a good deal longer than when in full Core 4 mode. I didn't bother to take actual times as the job got done. That's one pro of a wood stove, yea don't feel under the clock.
The afterburners did produce some gasification and reburning however it seems less prevalent than in the Core 4 or Core 3 with a full set of afterburners. Some of these flames are being admitted via the afterburner ports.
I am starting to like the rocket port.
I think in the future forgoing the afterburners in this mode might be adventitious to increase the available firebox room and drop some weight. I should test out the Core 3 using wood pellets in full wood gas mode to see how that works out. So far having a good time working with this stove.
Thanks for looking.
_________________
"There's no such thing as bad weather, just inappropriate clothing"
"Do not mess with the forces of Nature, for thou art small and biodegradable!"
Best of Woods Walker's posts.