Before I take any gear item into the woods, on the trail or added to my preps it gets tested in the yard. I don't want to be setting up something for the first time when needed. So here are my initial thoughts on this stove. First I want to get one thing out of the way. I own a SS Emberlit. It's a really nice stove. The Core 4 is different enough that IMHO it's not a knock-off or copy.
Here is the maker's site.
http://shop.mysurvivalpack.com/
The stove is a take down type which allows for multiple configurations including wood gasifier modes. Also has the option to act as a support and wind shield for Trangia alcohol burners. The weight varies with each mode. 4.1 oz if using 3 walled Ti to around 11 oz for most of the additions.
First burn using rocket port, after burners and top plate.
Seemed to burn clean. Tossed the grill on top then boiled water.
I didn't do an official boil time but it seemed fast enough.
Up next was 3 walled gaisifier top feed mode.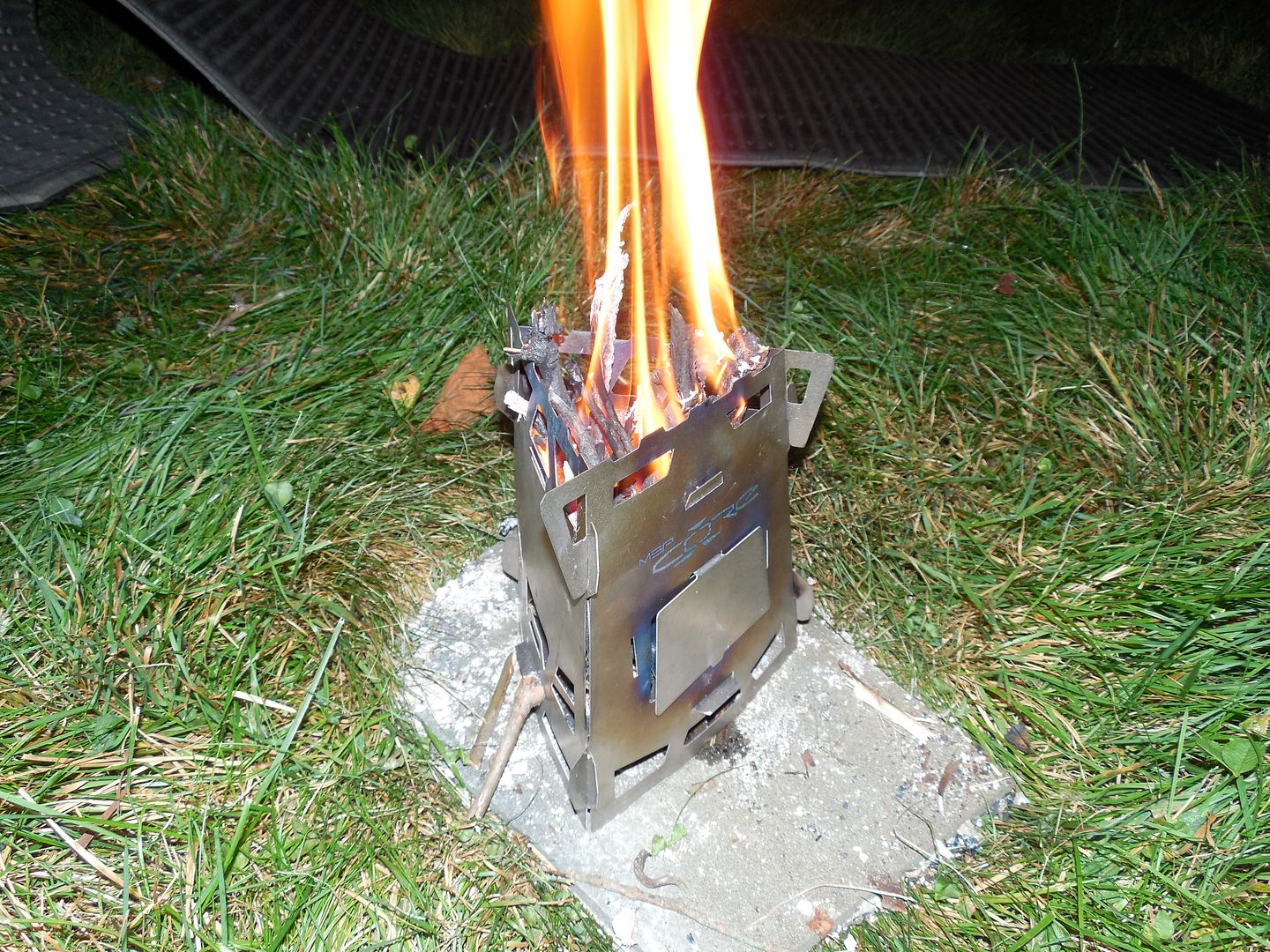 Hee haw!!!!!!
The Core can fit a Trangia burner in both 3 and 4 plate modes. When using only 3 sides it doesn't require the upper plate. Lets give it a try.
I am using a hiker Trangia burner. I don't believe it will fit the military version.
Snow Peak 900 mates well with the Core 3.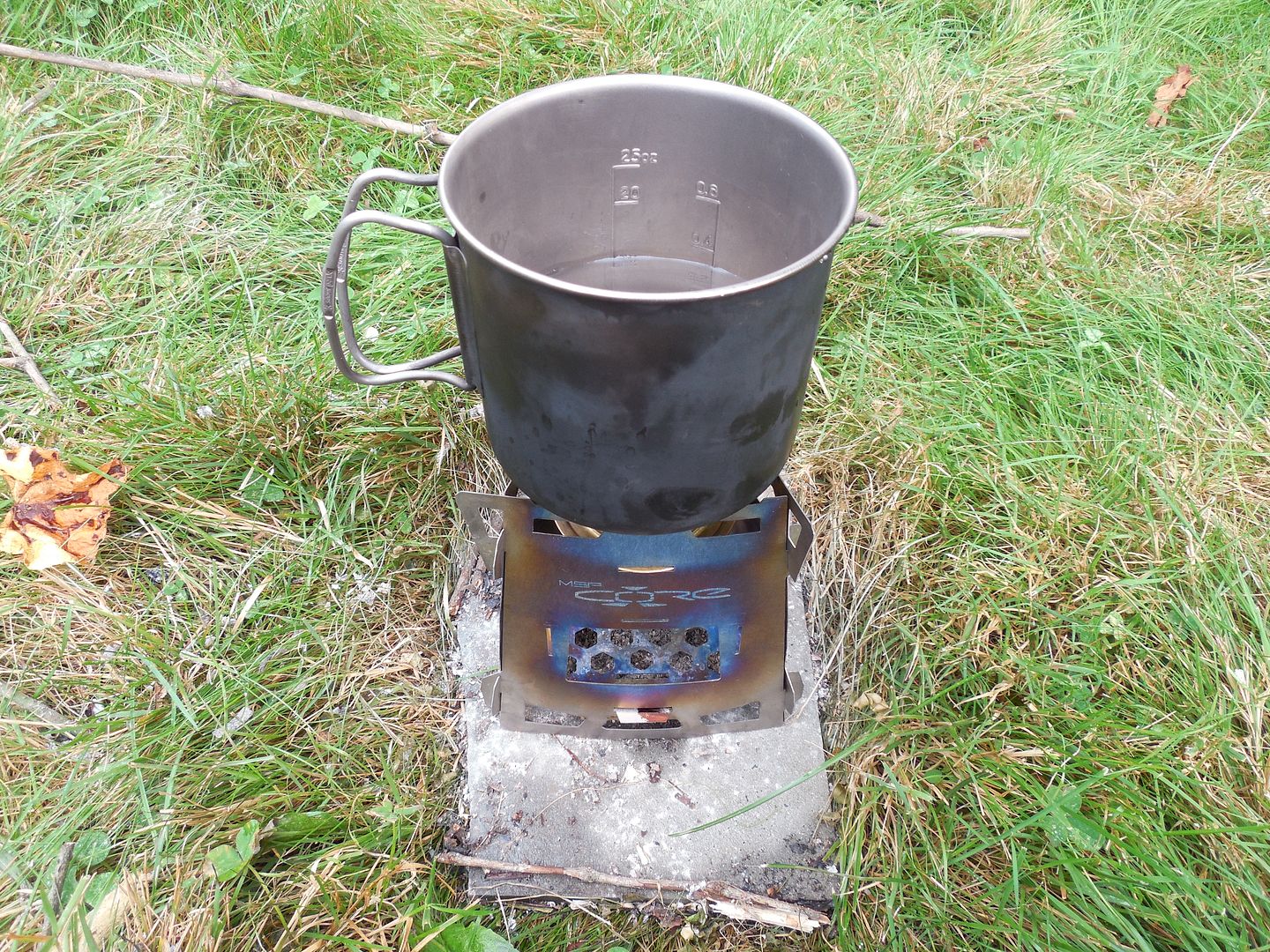 Unfortunately my batteries died but did achieve a boil fast enough. There was a thunderstorm brewing that produced moderate winds. The storm was a near miss, the winds did push the alcohol flame around. Compared to a full windscreen it was lacking however better than nothing.
As stated this is an initial impressions review. I will make a video update when the stove is used in the woods. So far I am impressed at how UL the CORE system is for it's size. Goes without saying this is achieved by thin stock. That said the stove feels sturdy once assembled. Speaking of assembly with all the goodies it's a bit tricky but gets better by the second go. In simpler configurations it's easy. Will update this review once I get some more experience under my belt.