OK,
We all know a lot of these $10-$20 kits suck, for the most part, but what about the professional kits? I figured I'd start a thread where people can post pic's/list of pre-built kits ADN home made kits, and can give their inputs, what the kits are missing, how they can be improved, etc.
I'll start with the basic Air Force Survival Kit ($168); Got this from my bro who recently came back from Afghanistan. This is part of a tiered system, but this is the basic kit non-aircrew get, if it is deemed necessary by their mission parameters (keep in mind this is issued with the standard FAK Module and standard LBE/issue, like canteen, weapon, knife, etc.):
It came wrapped in a vacuum sealed metallic bag (not shown) and was inner cased in a plastic bag (shown) with holes to breathe/release water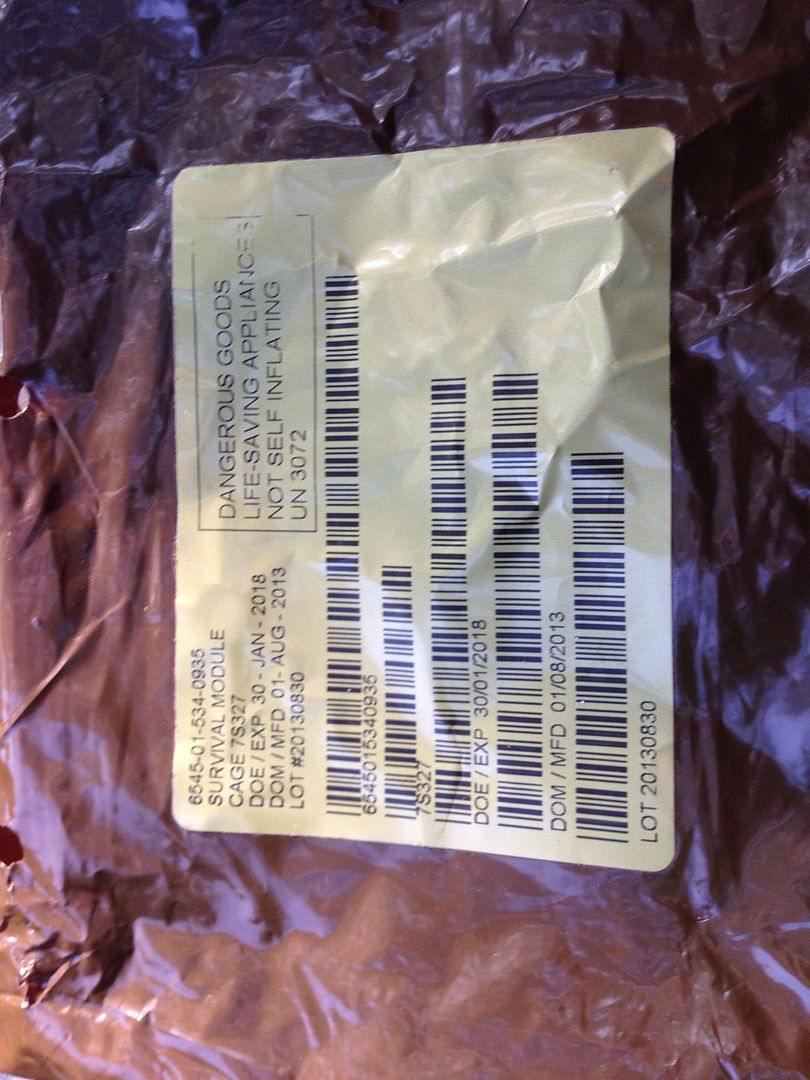 Here's the Contents: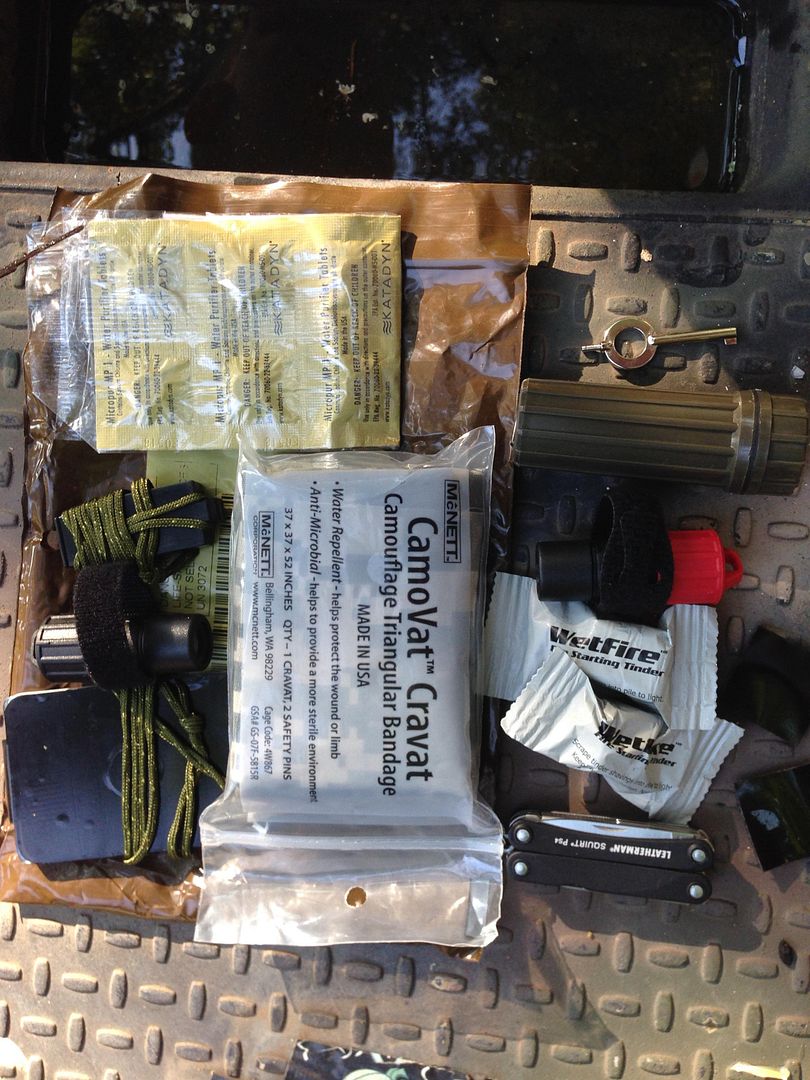 1) Two IR patches (for covert marking)
2) Leatherman Squirt
3) ACU Pattern Cravat
4) Two Wet-Fire
5) Match Case with the following:
-10 NATO Matches
- Flint Striker
- Match Striker
- Button Compass
- Mirror (Built Into lid)
- Ferro Rod (Bottom of case)
6) Black pealess whistle (with 220 Cord for wearing around neck)
7) UST Signall Mirror with peel-away black cover and 220 Cord
9) Red Finger Light
10) IR Finger Light
11) 10 Pack Micro Pur tablets
12) Handcuff Key
Here's a pic of the Match case: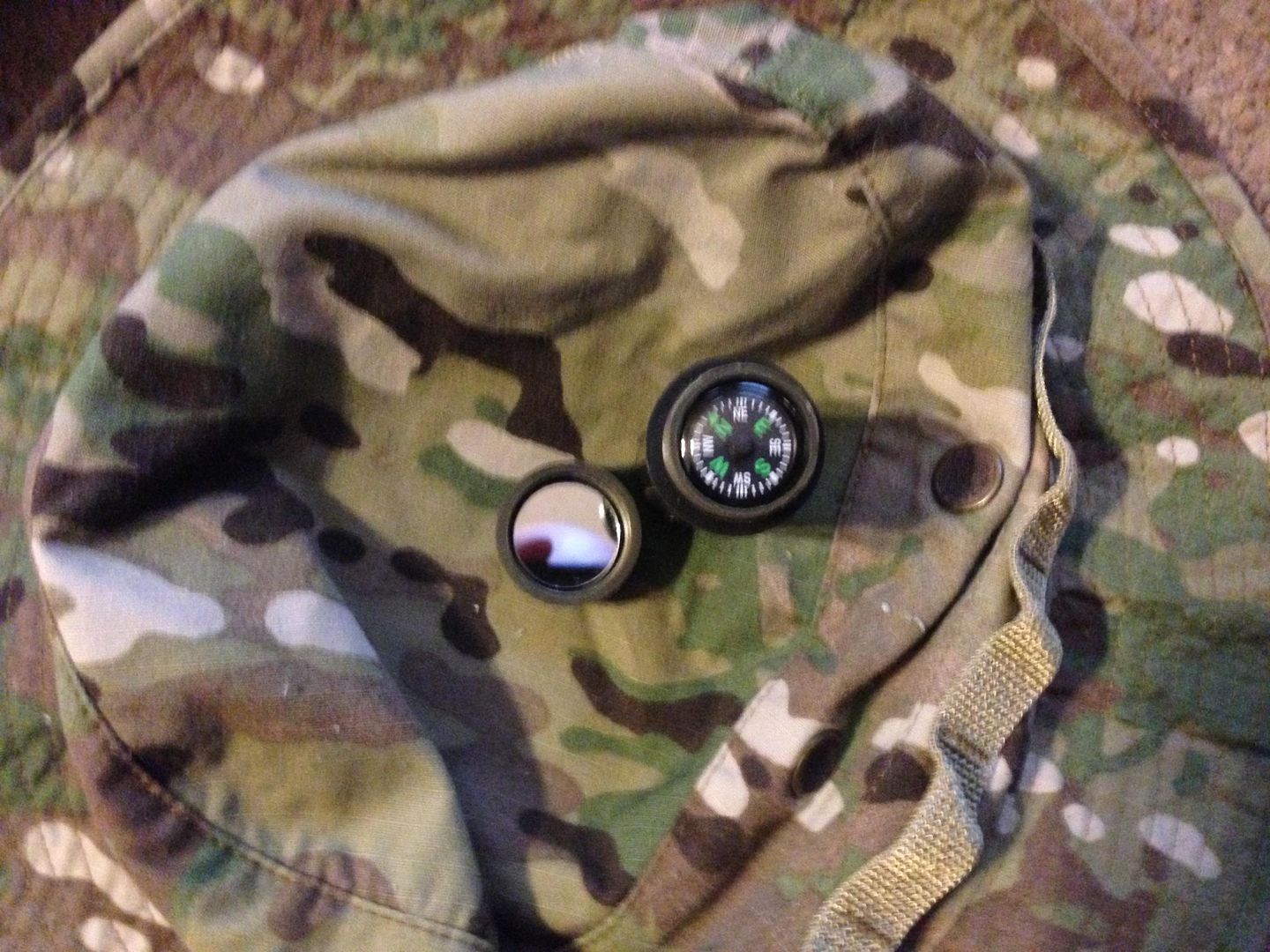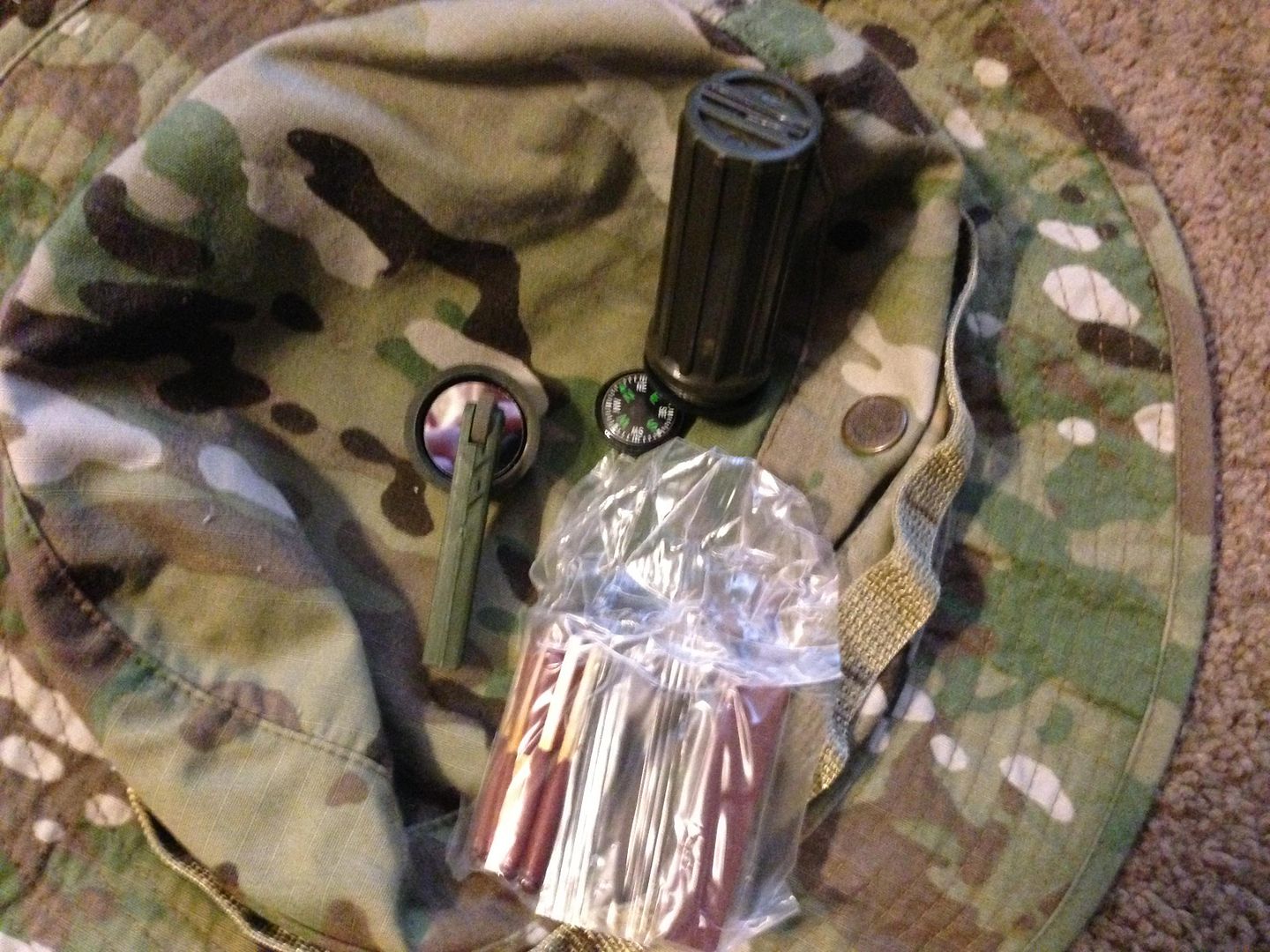 Now, keep in mind, this is for military members potentially behind enemy lines, so they're not exactly looking to be "seen", except by the right guys.
The Good: Most of the items in here are quality: Leatherman, UST Signal Mirror, the finger lights are well made, quality matches. Most of what you need, nothing you don't. Compact size; easily fits into BDU pocket. Barrier Bag keeps everything dry until needed.
The Bad: Could include subdued mylar blanket, incase you're down in friendly territory, or the enemy's not actively searching for you. Maybe a small fishing kit? A small pack of hard candy? Coffee or Caffeine Gum??? Cordage/Snare wire??? The cost, but given the fact it's assembled and inspected by federal employees, barrier bagged, shipping, etc., I can see it raising pretty quick.
Will be posting some of my home made kits for critique (I have three primary ones of different sizes, geared toward civilian survival scenarios, and a vehicle one.)
So, what's your take on this one? Just right for military needs, or is it missing something?