henrikventzel wrote:
So I have also had several pairs of Mechanix and they have seldom disappointed me but you should really take in to consideration what you are going to use your tactical gloves for and also the weather conditions in which you are using them.
Like in the winter when it's really cold I use BLACKHAWK EXTREME COLD WEATHER OPERATIONS GLOVES and during summer it' either fingerless Mechanix or Mechanix Tactical M-pact Coyotei. Here you have a good overview of the different scenarios and options:
https://tacticalsergeant.com/best-tactical-gloves/
Thanks for the link! They overlooked one small detail: the carabiner loop
Mountain climbing taught me that gloves, water bottles and even spoons will disappear if not securely attached and the same goes for field operations. Recently I was moving through dense underbrush and somehow those devilish bushes unclipped the spring steel belt clip on my ESEE knife sheath and dropped it and the knife to the ground. Water bottles can fall and roll away and gusts of wind can blow a glove off a cliff so securely fastening such things is key.
If the gloves I buy don't have the loop on them I sew one in using paracord.
Commercial examples: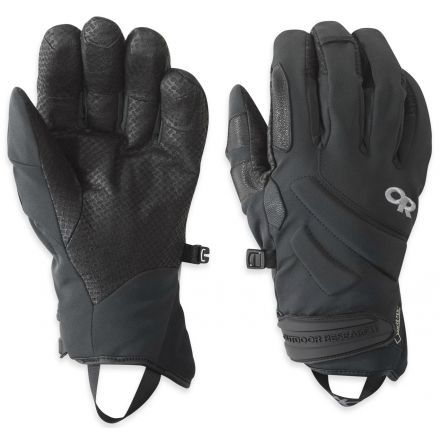 Some gloves have a reinforced hole for clipping in.
Cold weather gloves should have a loop sewn on the ring finger such that when the glove is hanging it does not fill with snow.
_________________
Most of my adventures are on my blog
http://suntothenorth.blogspot.com/
" onclick="window.open(this.href);return false;
My Introduction With Pictures:
http://zombiehunters.org/forum/viewtopi ... 10&t=79019
" onclick="window.open(this.href);return false;
Graduated with honors from kit porn university