Hey guys
I've had the Army model fire steel by Light My Fire for a while, and find it a good piece of kit.
I value compact and lightweight items for a bug out bag though, and wanted to see how the Scout and Mini models by LMF compared, as they are smaller/lighter.
See the pics below to compare size and thickness of ferro rods between the models. Plus if you love bug out gear as much as me, it is basically just eye-candy..
From the left: Army, Scout, Mini.
Ruler here for scale. The Scout and Mini are about the same length.
The Army is a fair bit thicker, which means it will last for more strikes, but it weighs more in your survival kit.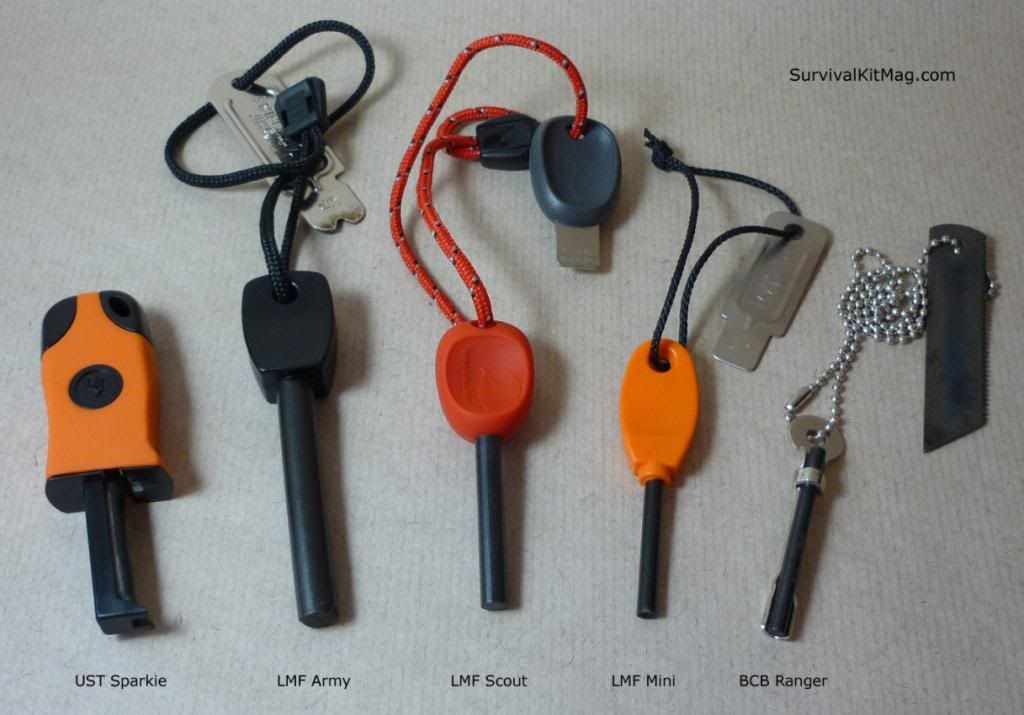 Also shown are the Sparkie and Ranger which I reviewed for Issue 7 of SKM, but found some problems with them.
I will be field testing the striker from the Mini on the ferro rod of the Ranger, as the Ranger is light and compact - I just found the strikers to be more effective on the LMF models.
Fo the record,weights are: Army 2oz/54g , Scout 1.1oz/29g , Mini 0.5oz/14g
Spike