flybynight wrote:
In my review of this stove I kill stuff and do things in the woods....
Your lightest most compact option for burning wood (other than a ground fire) would be a core 4 stove setup without gassifier parts or as a Core 3. You can run an alky backup as well.
Even has a little grill!
The Jetboil is another all time favorite but I really like the MSR Packet Rocket. Beyond having a cool name there is little to go wrong and is very UL.
Jet boil in this case Canadian guy's when he came down this way.
My MSR Pocket Rocket. The canister fits inside the MSR Titian Ti kettle though for some reason I just swiped Canadian guy's. I wonder if he ever got that canister back?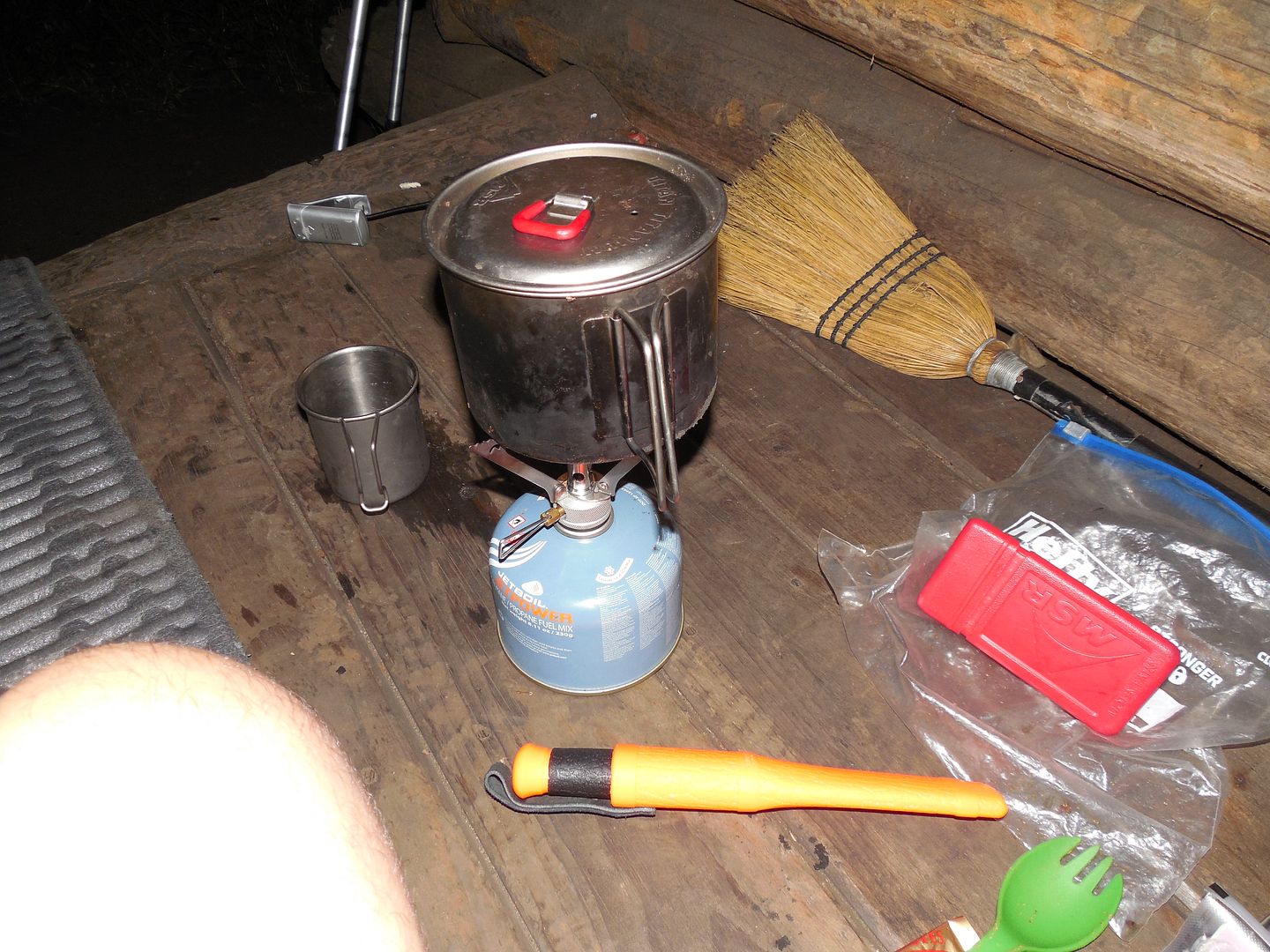 _________________
"There's no such thing as bad weather, just inappropriate clothing"
"Do not mess with the forces of Nature, for thou art small and biodegradable!"
Best of Woods Walker's posts.