RickOShea wrote:
I think my favorite thing so far was during last week's episode, when Troy was in the armory locking-up the guns....and running a cable thru the trigger guards of the M4/M16s.
How about this weeks episode; they lock the prisoner in the pantry that holds those ARs and AKs, and all their foodstuffs. Then the prisoner gets assigned to work in the kitchen. Note to self __________.
So non weaponized anthrax [NSA will be reading this post for sure] a tablespoon put into a coffee pot, and then ingested orally, can infect and disable someone in a couple of hours. Suspension of disbelief at its finest.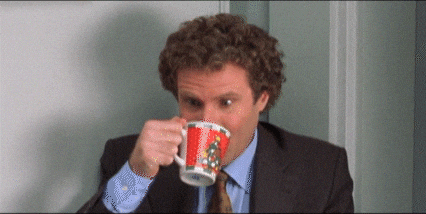 Fun facts:
Anthrax: usual onset is 1 day to 2 months post contact. [remember the Audra Barkley/Big Valley incident? yeah, no one does.
]
Intestinal infection risk of death is 25-75% without treatment.
TWD Troys 'test' for 'turning' humans was 80 minutes average after death IIRC.
So how did this go so sideways in one evening?!? I didn't count, but i estimate 8 in the grave and another 15 lined up. BTW, shouldn't they burn the anthrax bodies? Since they will be bursting with spores that will remain infectious for decades. Was that the windmill they were burying the bodies next to?
Stupid Cyphering:
8+15=23
23/.25=92
Are there 92 people staying at the ranch?

23/.75=30
Well there's more than 30.

-and-
Ave Large Coffee Maker makes 42 cups, Americans drink ~10oz servings from mugs. [barbarians]
At most the number of people who could consume the tainted coffee is...
(42*8)/10=33 people
33*.25= 8 people die.
33*.75=24 people die.

Now factor in the fact that the ranch was researching 'turning' rates for dead humans into zombies and their training and ability to deal with the 'infected'.
-next-
Here's where it gets confusing. 'Infected' is one of the main nicknames for zombies in FTWD. But now there are people infected with anthrax but not dead yet. What do we call them? And then when they die they are then the infected, but in a new way because they can kill with a zombie bite or kill with the anthrax spores now residing within their infected bodies. Infected 2.0?!? So previously when the blood of a zombie gets in the eyes, mouth or nose of a living human, there is no risk of imminent death. Now, with anthrax zombies, that blood could transfer the bacteria, which in turn causes death. Also infected 2.0 will be walking around shedding spores everywhere they go. Infecting livestock, crops, watersupplies, etc.