So, does any of you put grip tape on your weapons?
I have been practicing with my handgun more and more lately. I noticed that my grip starts to suffer after several repeated shots. Therefore, the end result suffers as well. I tried Hogue slip-on rubber grips, however, it made the gun feel only slightly grippier, but way larger, and I did not like it.
Then, while researching this issue, I came upon Travis Haley pro-tip where he talks about grip-taping all his handguns. So, I decided to try it. However, everything I saw on line done by other people looked like shit. I wanted mine to give me practical advantage that I wanted and still look somewhat OK.
So, that is what I did. I purchased Skateboard Grip Tape. Right of the bat, I did not like it. It was too much like sand paper and looked the part. I searched for alternatives, and went to Home Depot. In their Paints department I found 3M Grip Tape. It looked and felt much better. Kind of feels like rubberized sand paper.
To create templates for my die-cuts I used trace paper, and #2 pencil to get a perfect outline. Then, I cut out the templates from the trace paper.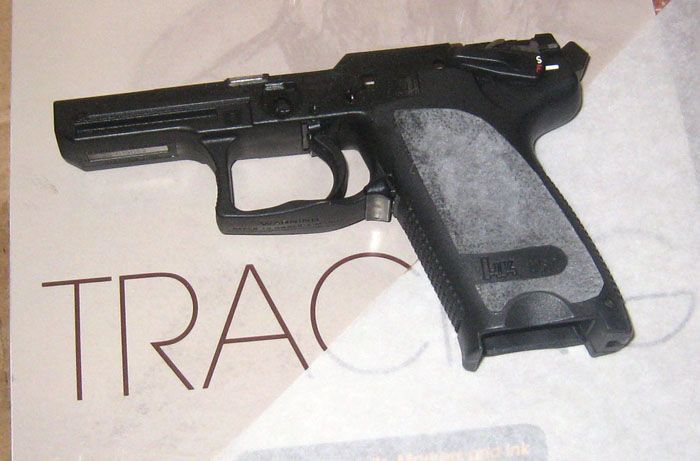 Then, I traced the shape onto the back of the grip tape.
Once I was done, I carefully cut the shapes out.
The, I peeled of the backing and placed the die-cut on the grip. I used the left over backing to over the edges. Don't use your bare fingers to do that.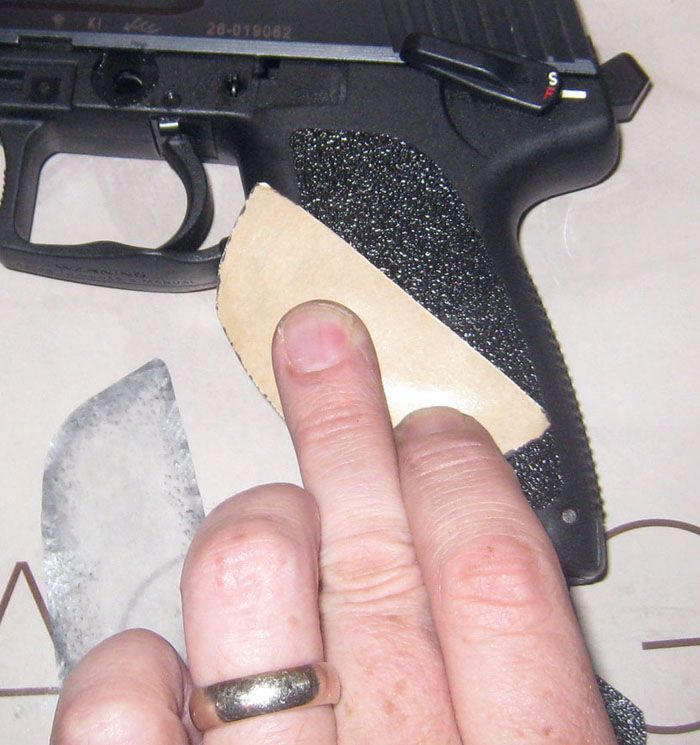 And this is what I ended up with. Success! It feels and looks pretty good!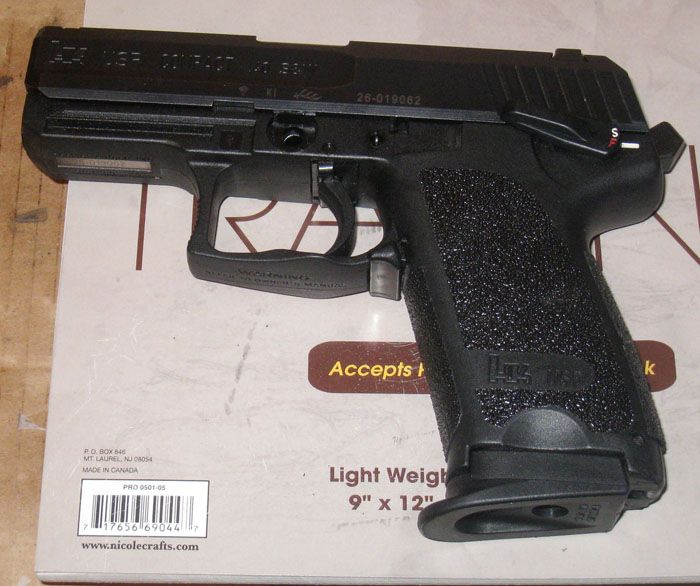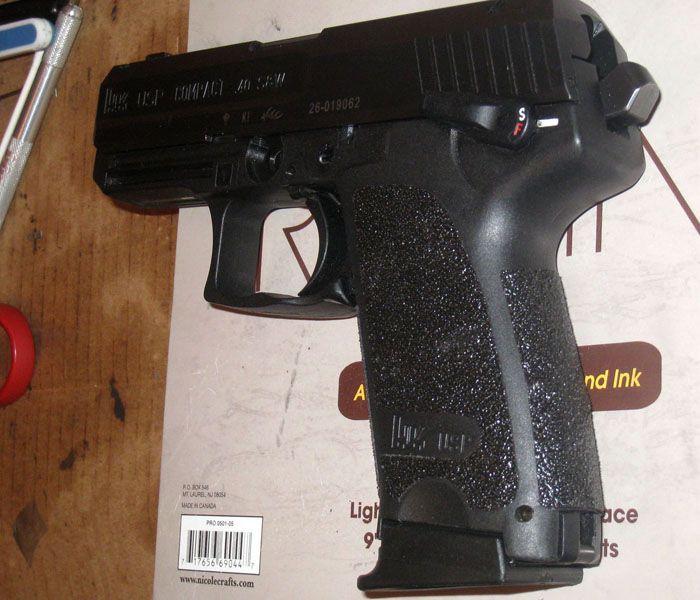 I like it so much, that I added some grip tape to my AR mags.