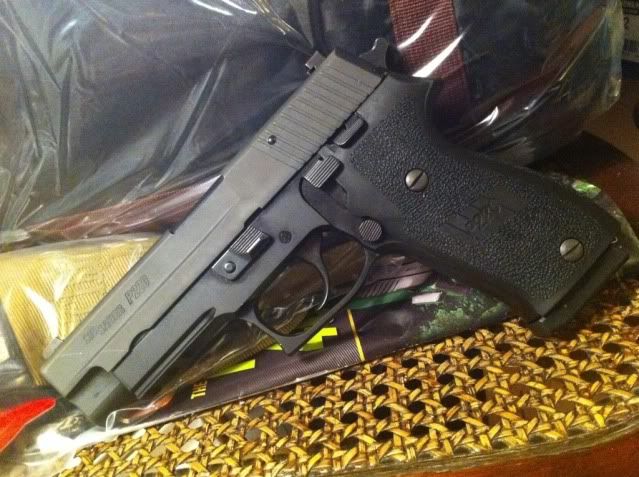 Sig P220 .45 ACP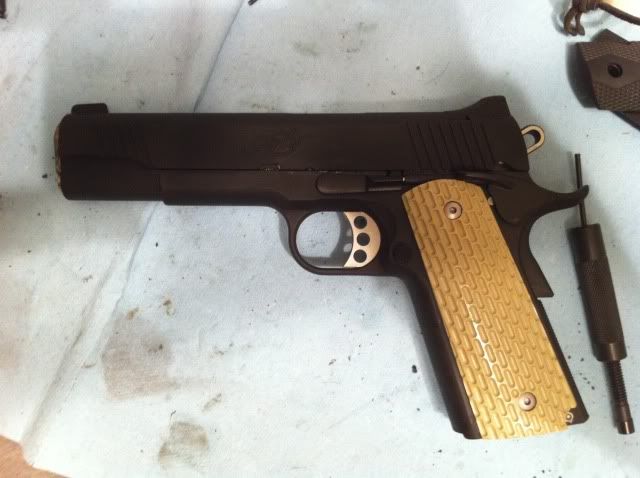 Kimber Stainless II .45 ACP. Duracoated tactical black by me. Warrior grips.
G19 9mm. My most carried and fired gun in the bunch. This one is my ugly baby that I'll never let go of.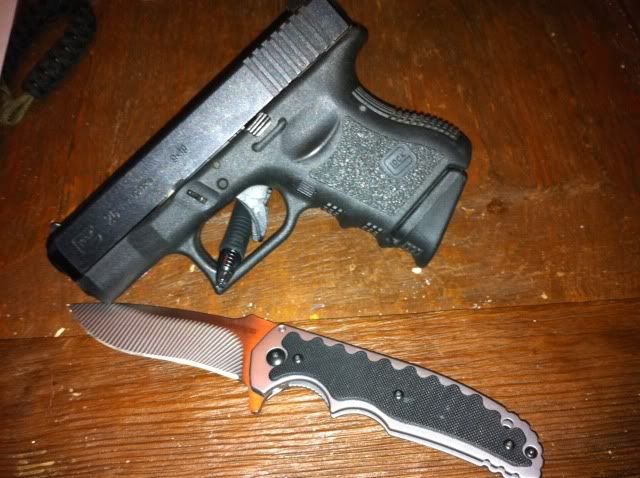 G26
High Standard 1911. Slide is tactical black, frame is desert tan. This was my little project gun, started off as a GI 1911, now its this
CZ-75B with Omega trigger
Browning Hi-power. One of my dad's first semi-auto pistols. It's in great shape.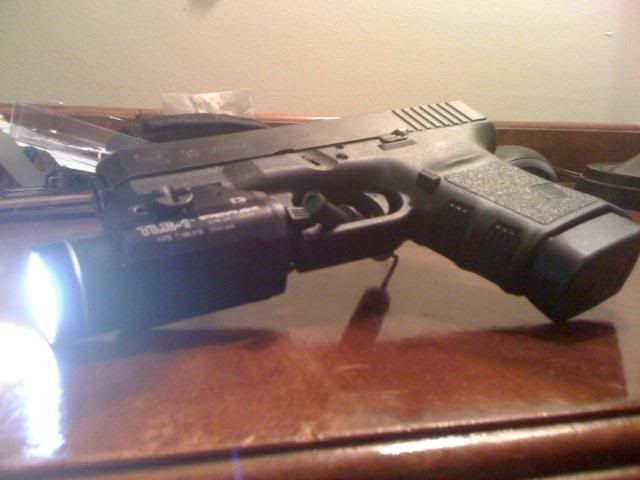 G30 with TLR-1 on it.
LCP
G21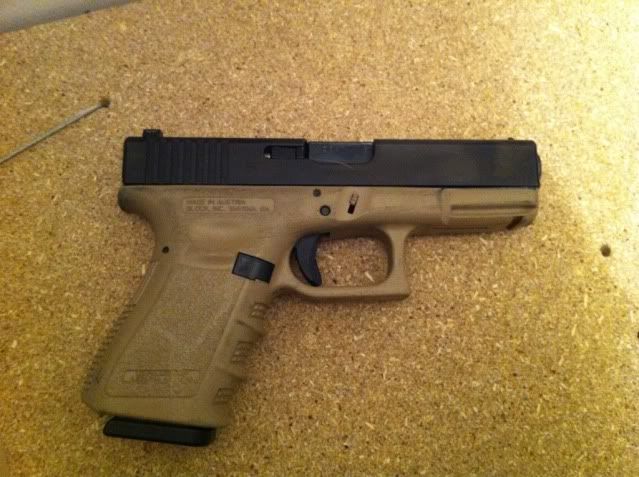 Spare G19, frame is desert tan.
Ruger SP-101 .357 Magnum. My only revolver.... planning on changing that some day!