I've just had a nice 6 hour round trip to a gun shop/smith who has customised a Browning Buckmark for me. He's added an integral suppressor to it for me
But because I live in the UK it still has to adhere to the law of 12" barrel and 24" OAL, hence the coat hanger on the back
Here it is in all its glory: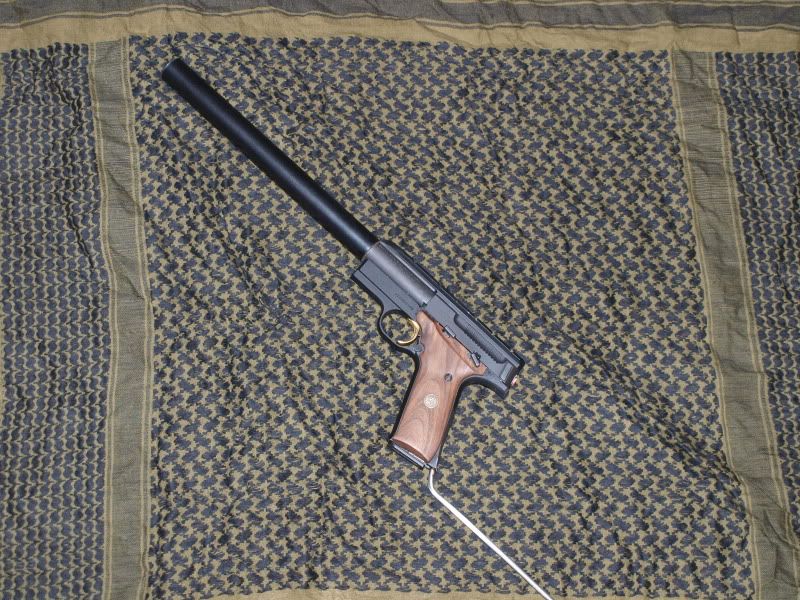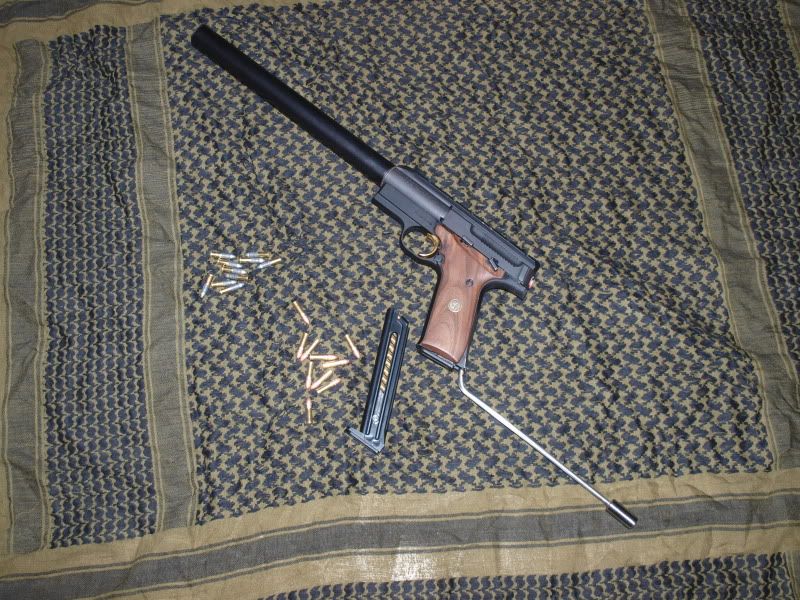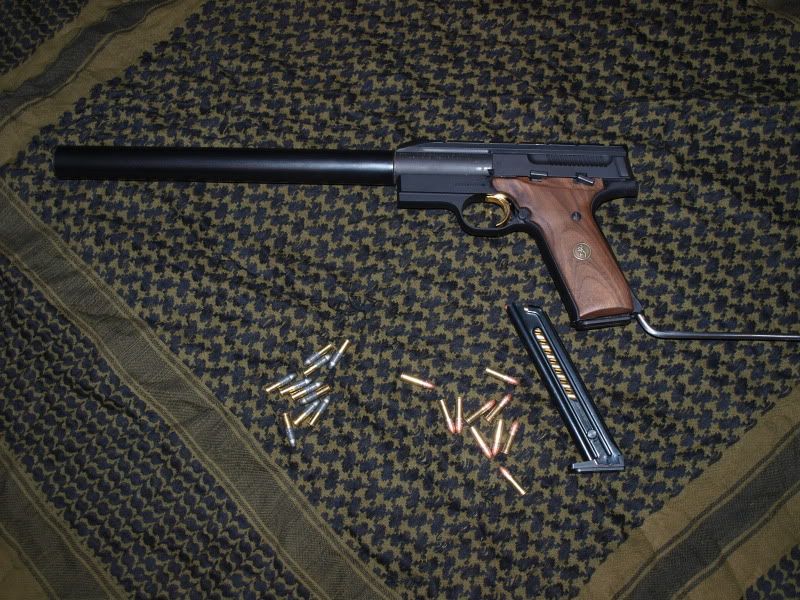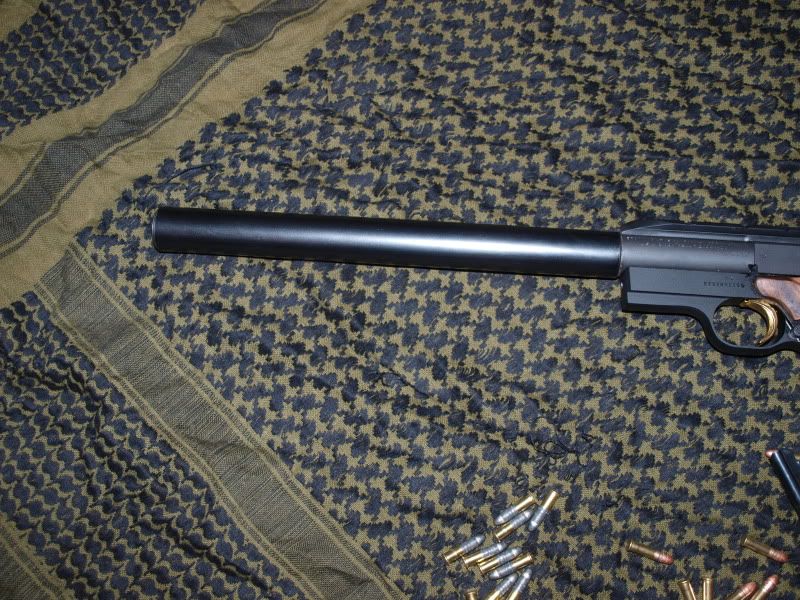 Some of the ammo I got, the copper headed ones are CCI mini-mags and the other ones are Aguila Sniper SubSonic (The only subsonic I am allowed, as I'm not allowed expanding ammunition unless I hunt and have access to land to hunt on - another UK law)
I have yet to shoot it, so I don't know what the report will be like. I will take it on its first outing this coming Thursday so I'll update then: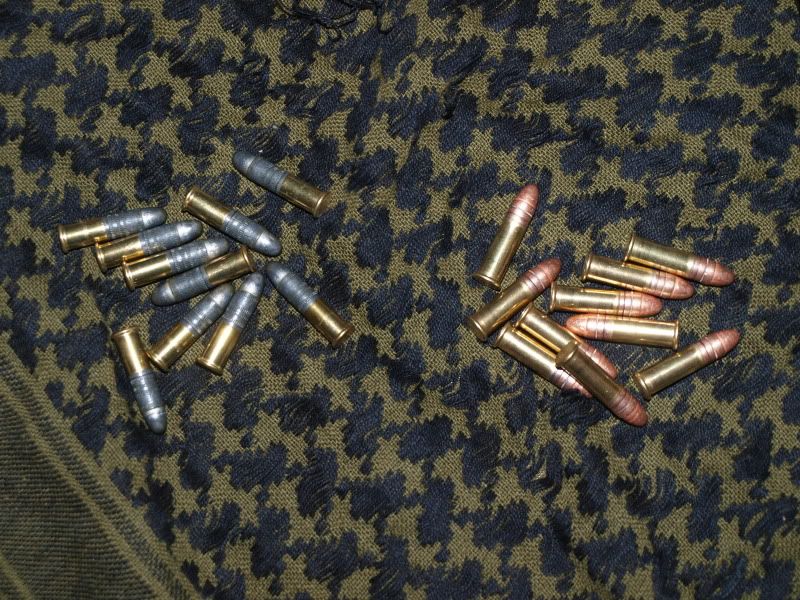 Side-by-side comparison, notice the longer bullet in the Aguila, 60 grain vs 40 grain for the CCI: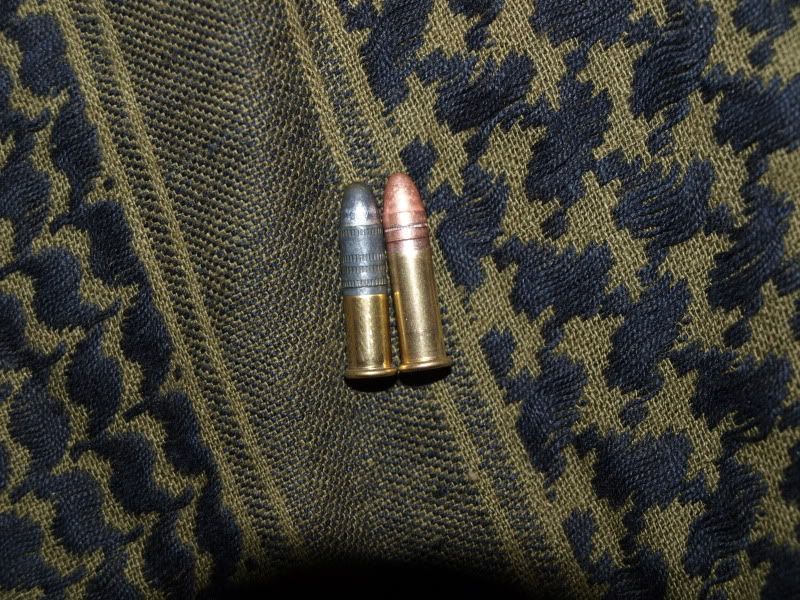 Now onto the suppressor. I know fuck all about suppressors, so I dissembled it and took some pictures - maybe some nice folks could enlighten me as to what type it is and, more importantly, will it work?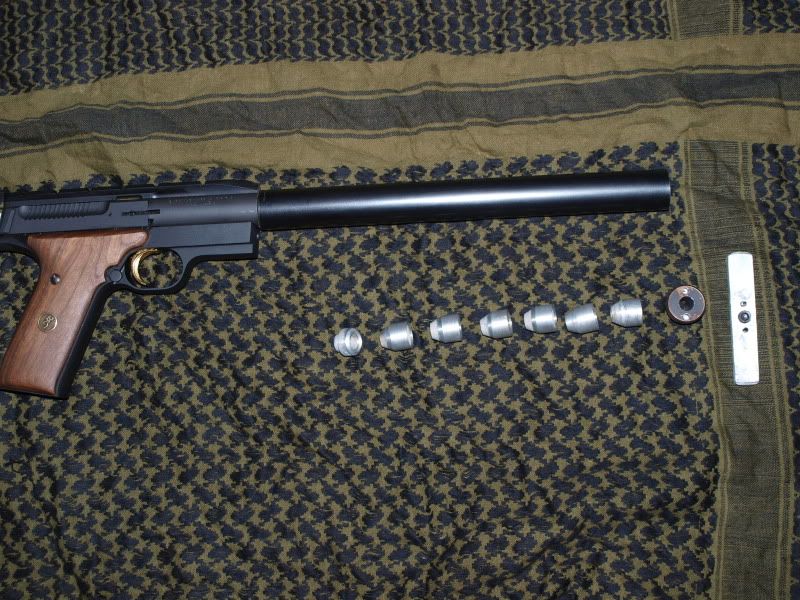 The silver metal thingy on the right is the tool used to remove the face of the suppressor: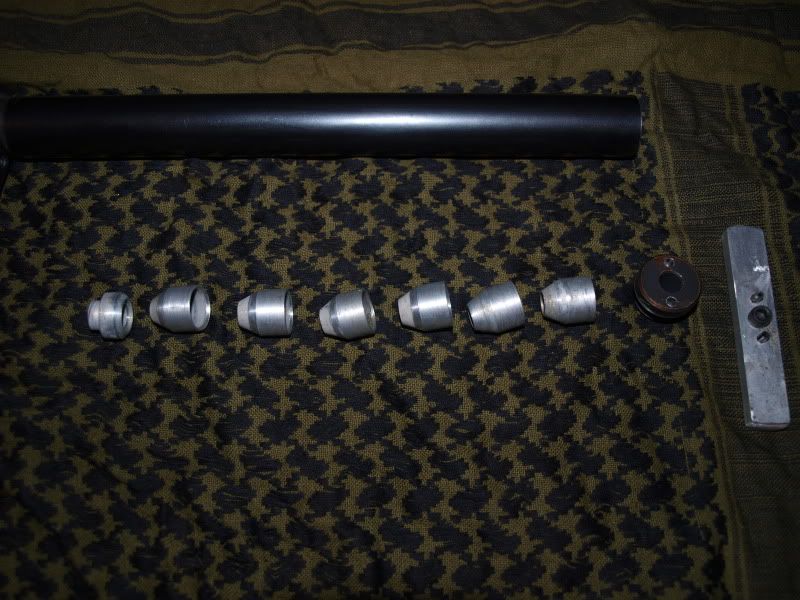 The main parts of the supressor, side view, top view and bottom view: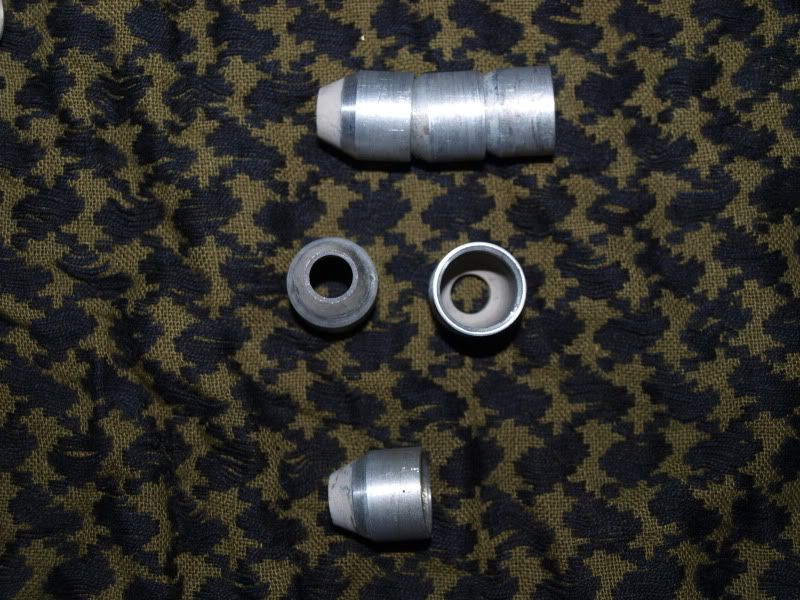 Just a note, that's not rust on the face of the suppressor, the piece of metal is actually a bronze/brown colour and the black has started to wear off from the tool being used on it.
So, will the suppressor work? Is there anything I can do to make it work better, other than to keep it clean?