I have always wanted an NAA Mini revolver, since the first time I saw one. They just have to be the "cutest" little revolver ever. And well buit to boot, but could never really justify it to myself, as My mark III is superior in every way as a .22 pistol, except size.
I like to shoot BP too, and ran into a dude with the cap and ball Companion model, and he let me shoot it. That did not help my desire.
Still, its more of a toy than a tool... And then I came across a .22LR conversion cylinder...
And the dream bore fruit. I could justify (to myself) that a gun that could shoot caps and .22 Pellets, a .22 magnum black powder load, AND .22 LR could indeed be useful. So here is my first look at the system, taking it out to the Mojave desert this weekend, and will exercise it well. At this point I have done the #11 cap and a .22 pellet, and it's fun and pretty quiet. Have not fired it otherwise.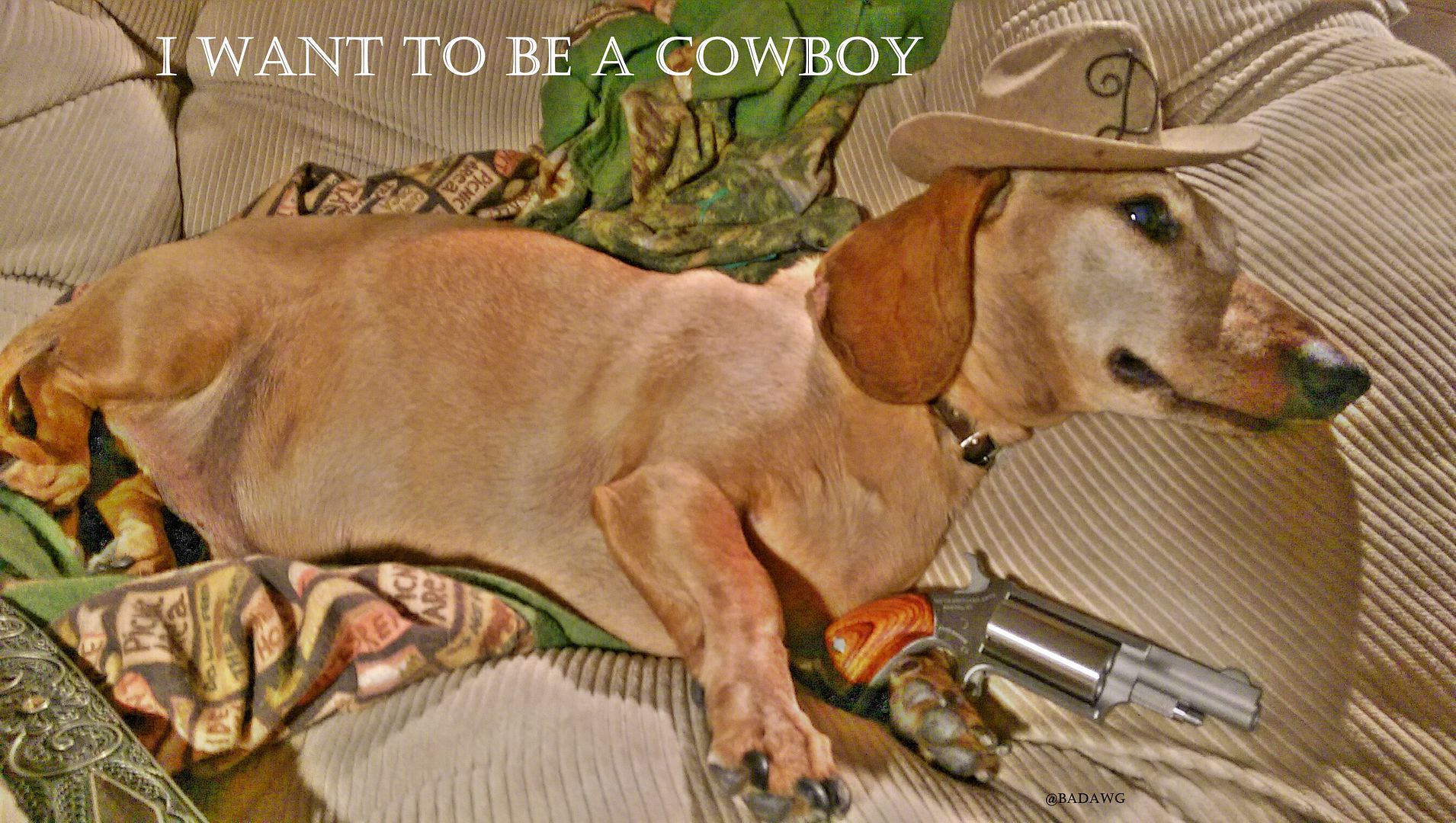 Pocket holster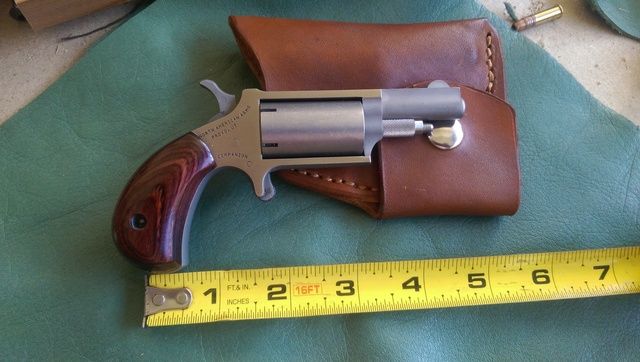 5 rounds storage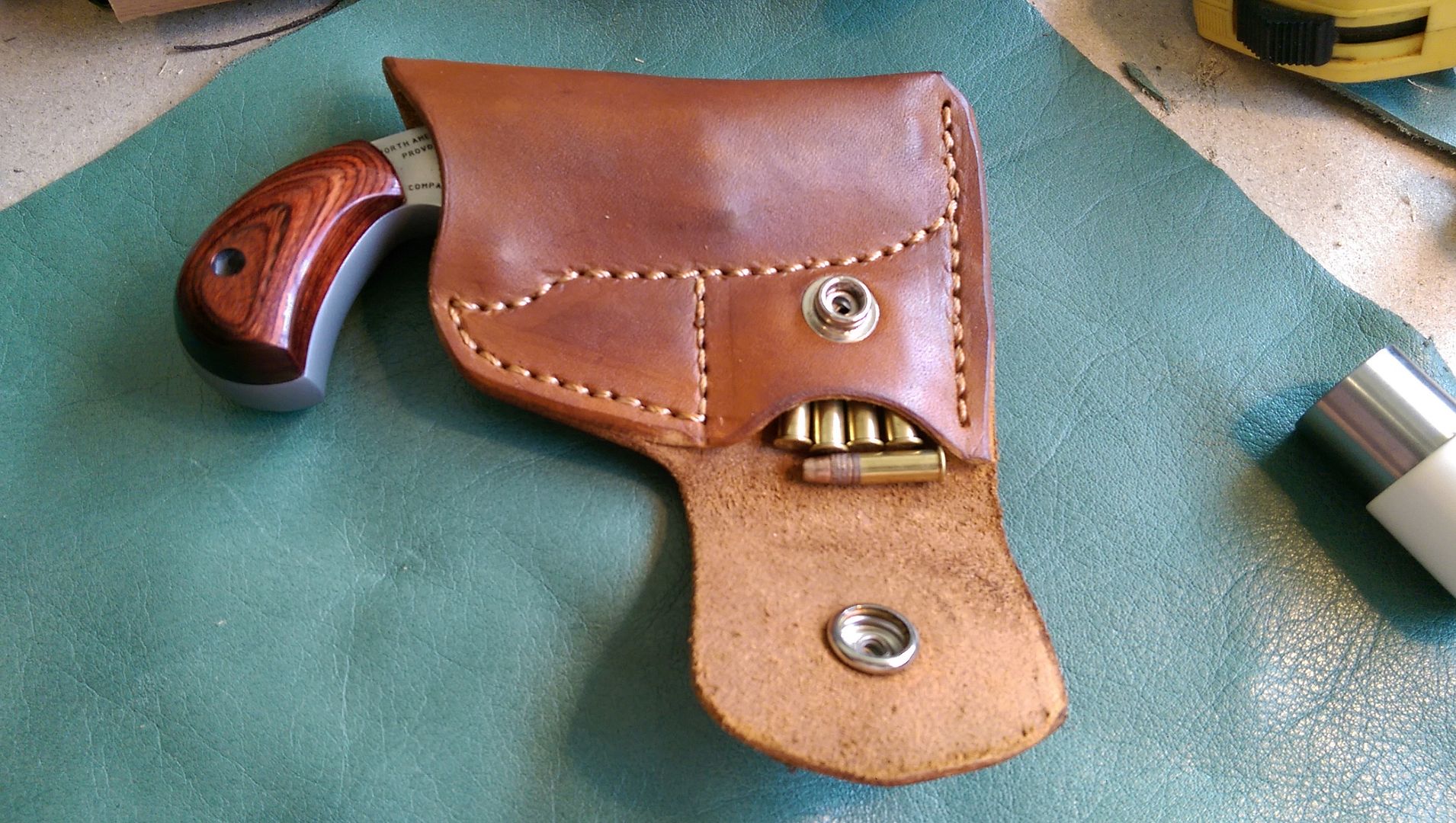 Both cylinders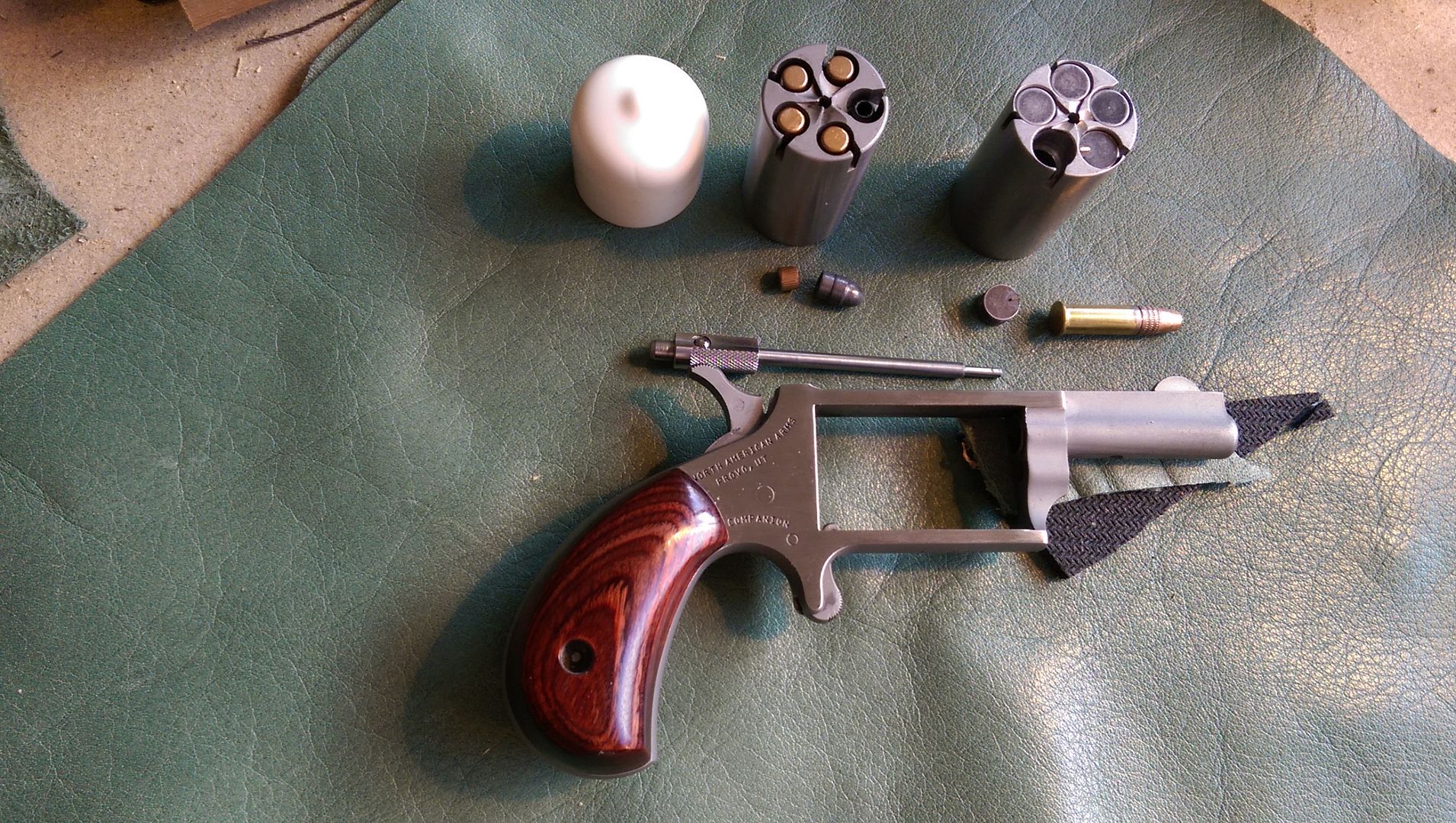 Note that this is a centerfire hammer pistol, and the maker of the conversion cylinder makes a little puck with an offset nib to hit the rimfire cartridge.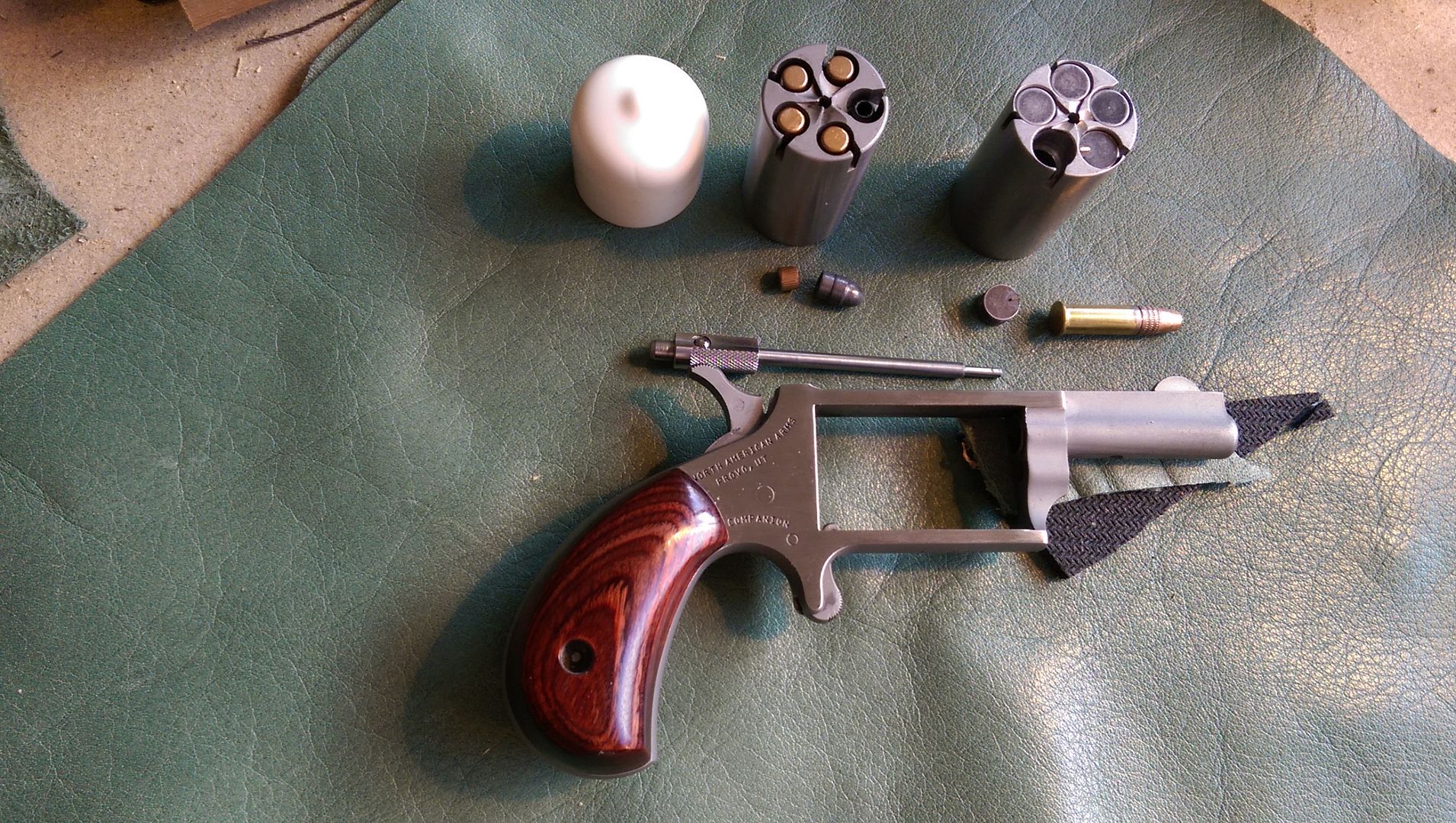 I will let you know what I think next week.