Yes, it is a brand name. One, it would seem with a sense of humor (on Earth, it isn't all that common)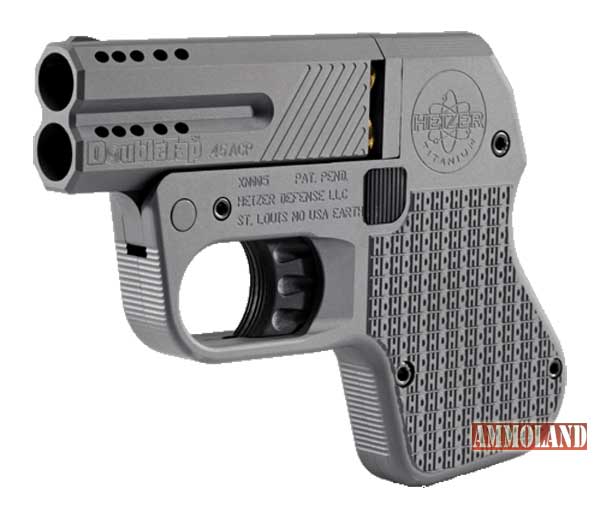 And out of St. Louis no less.
"ST LOUIS, MO --(Ammoland.com)- Heizer Defense LLC, a firearms company producing a new paradigm of pistols for the responsible-citizen and law enforcement markets is proud to introduce their first model for the concealed carry market; the DoubleTap.Heizer DoubleTap
The DoubleTap is a tactical pocket pistol, loaded with 5 patents pending, built on a titanium or aluminum frame; the slimmest and lightest on the market today at only .665 inches wide and 14 ounces.
Source
Posted for interest of those considering a last ditch PDW. At $500 for the Aluminum version, even more for the Ti version, I'd rather have another compact carry, but this is one small beast....