Couldn't help but post.
Just build my first AR and I'm pretty happy with how it turned out.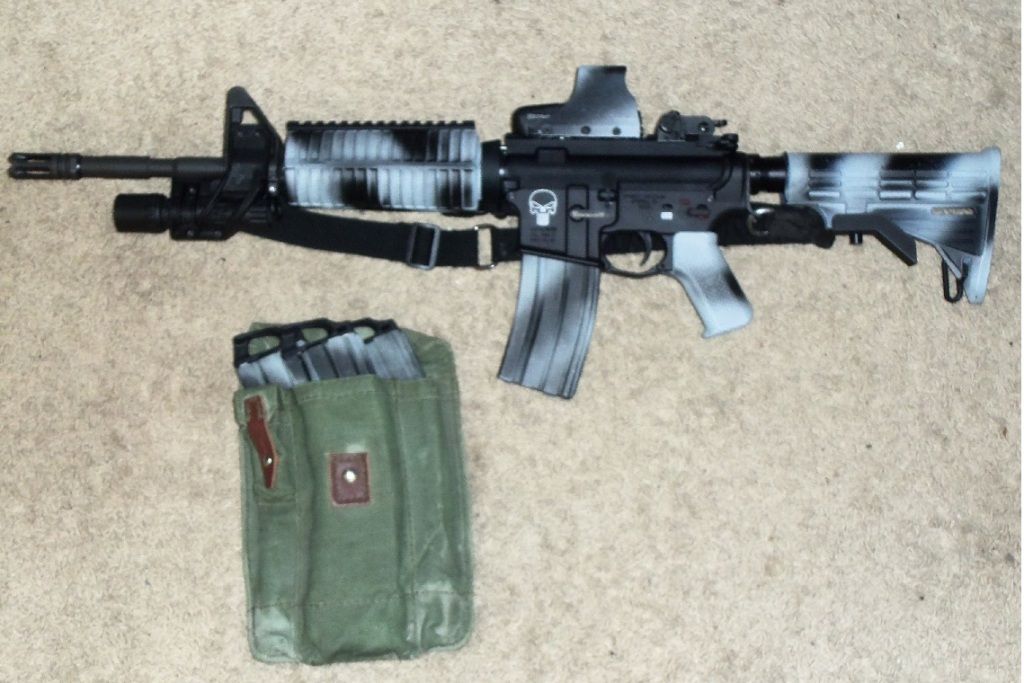 -Bravo Company Upper with 14.5'' 5.56x45 barrel with Phanton flash hider pinned in to make it legal.
-Spikes' Punisher Lower built with Bushmaster Lower parts kit, Troy battle ax grip, and Punisher mag release
-Found an EoTech 551 on Gunbroker with a messed up hood for 200 bucks
-Found glacier handguards and buttstock assembly on Gunbroker for cheap.
-Spray painted an crude urban Gray and Black camo pattern for fun.
-Three 40 round mags with magpul followers and base plates
-Old three mag belt pouch I had from an AK purchase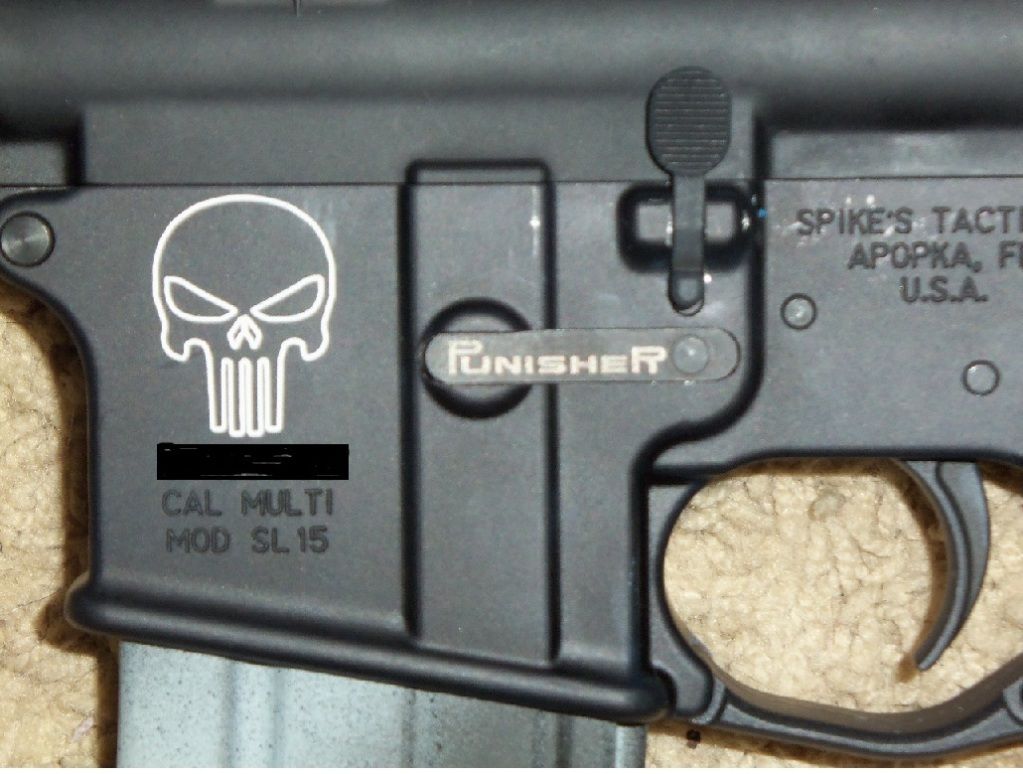 Tested last saturday. 25 yard standing rapid fire. 28 round group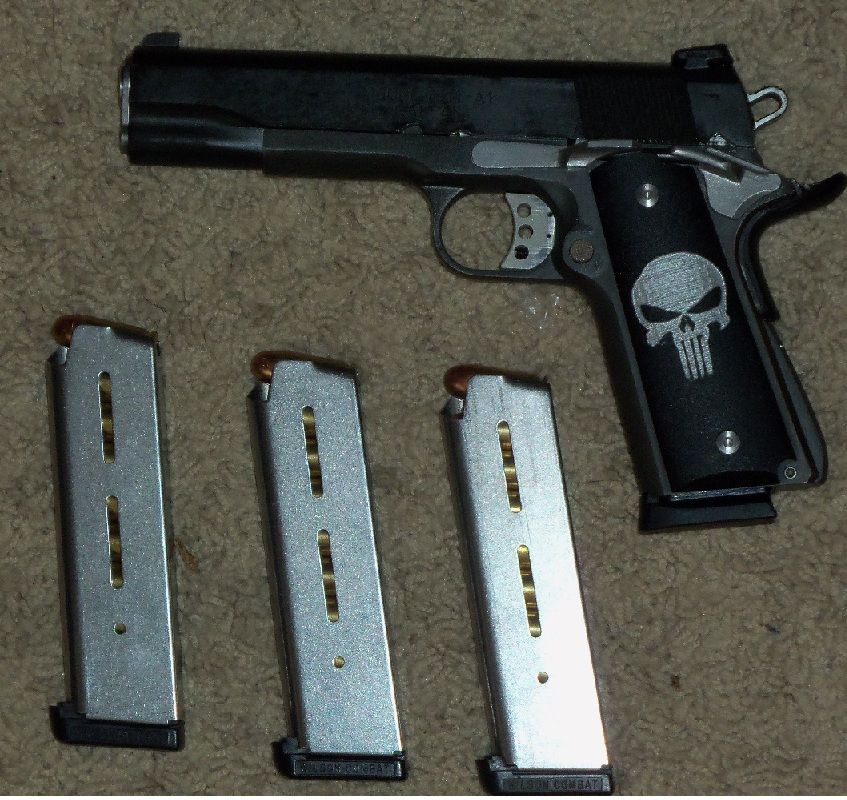 Had to get the springfield 1911 to match.