Had time today before a shooting competition to finally try out the MPV. Sadly I had only one type of ammo with me and it wasn't the best suited for the twist rate. I had 20 rounds of Black Hills 68gr JHP (I grabbed the .308 range box by mistake) Fortunately it was enough to get the scope close and enough for a 5 round group. I have a feeling this rifle will like my 55 grain V-Max ammo better.
The rifle is well put together and uses a trigger similar to Savage's Accu-Trigger. It is breaking at about 2 1/2 pound very cleanly. I am still getting use to the take up in the safety but I am sure I will learn to manage it. Fit and finish is great with the exception of the black stain being a bit light in the stippled areas...in the pics it shows up as brown areas.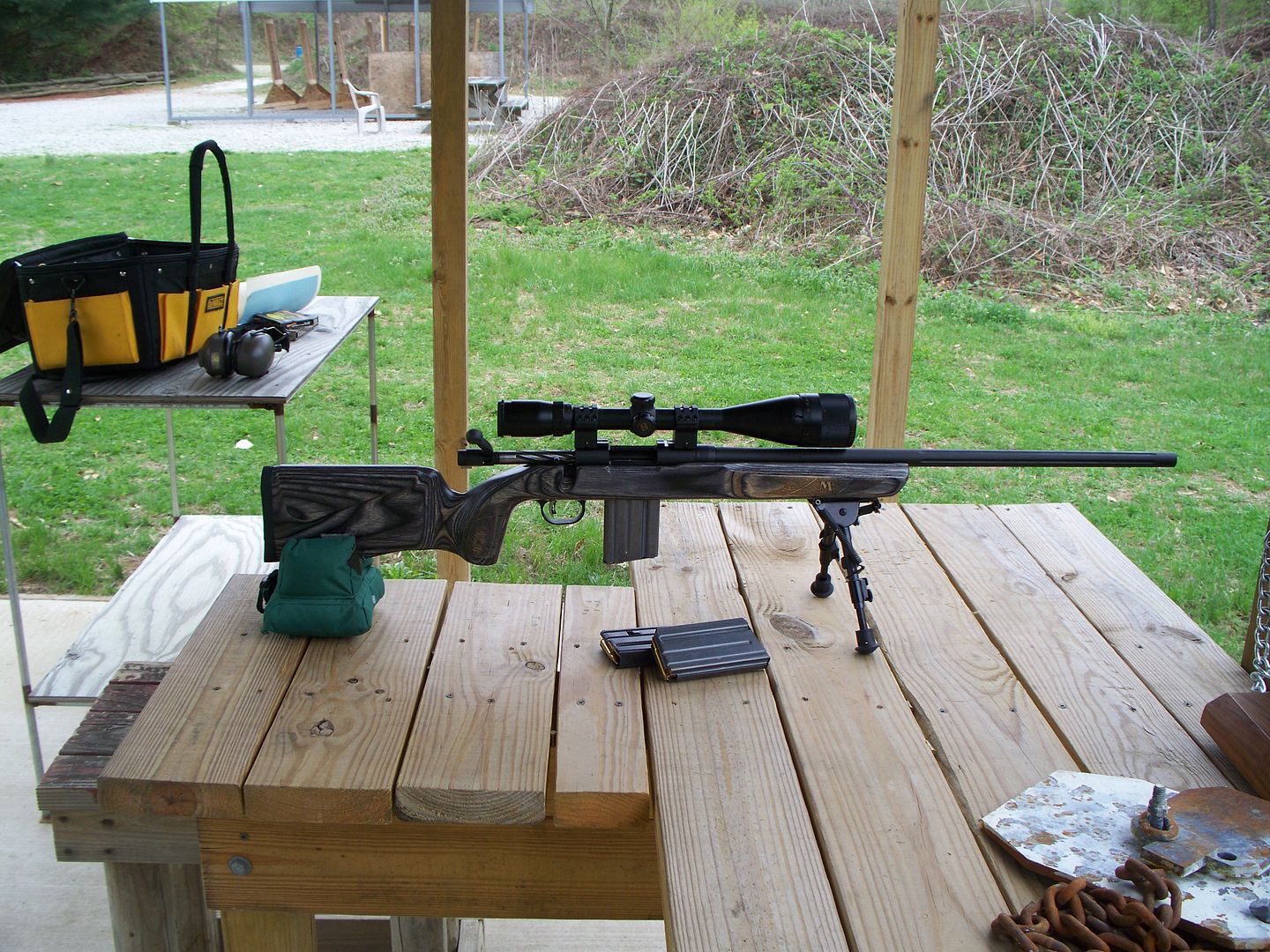 I have a lower price 6X18X50 Bushnell on it for right now, inexpensive but still good clear glass with decent eye relief. I bore sited and the first shot was on paper so I started walking it left and down. I was getting close after 10 rounds and fired this 5 shot group at 100 yard on a bench.
the hole near the three is a double...was obvious on the target backing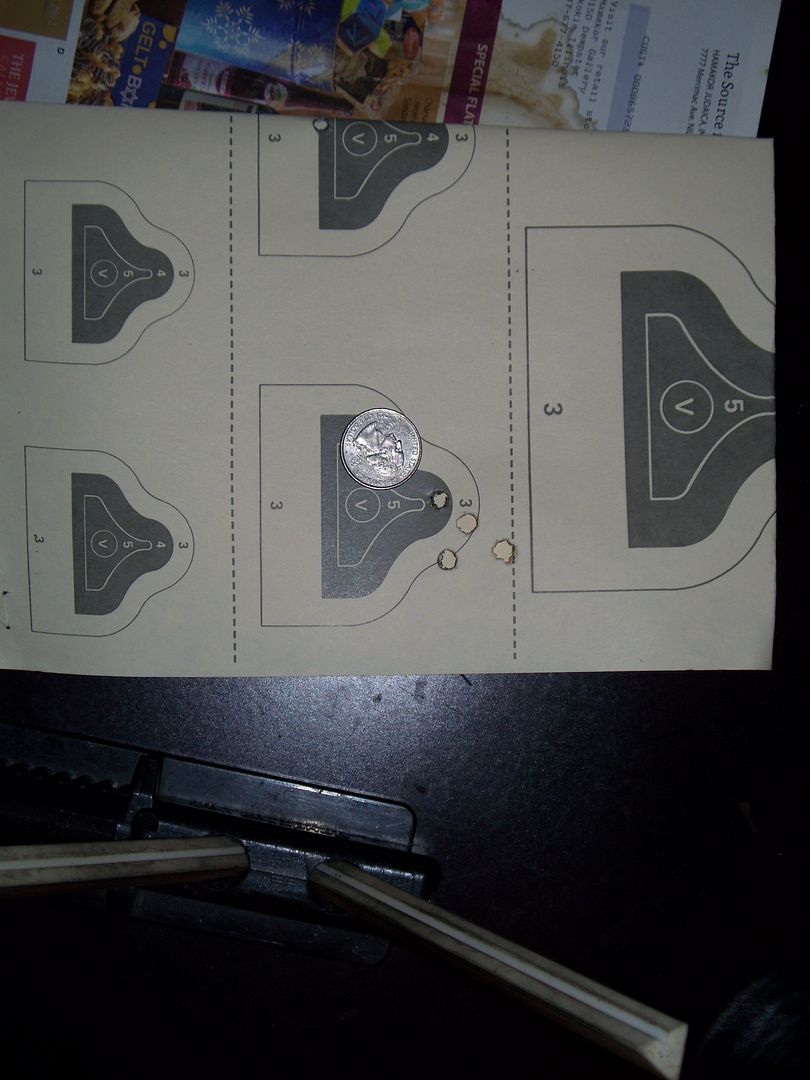 All in all I am happy with this rifle. It is reasonably smooth and I think will smooth in with a few hundred times cycling the action. Accuracy was very good considering the ammo and the fact I haven't started tuning ammo for the rifle yet. It fed out of the AR mags perfectly. Stock is a good fit but I would have liked to of seen a slightly longer bolt handle with a larger knob but I can learn this easy enough.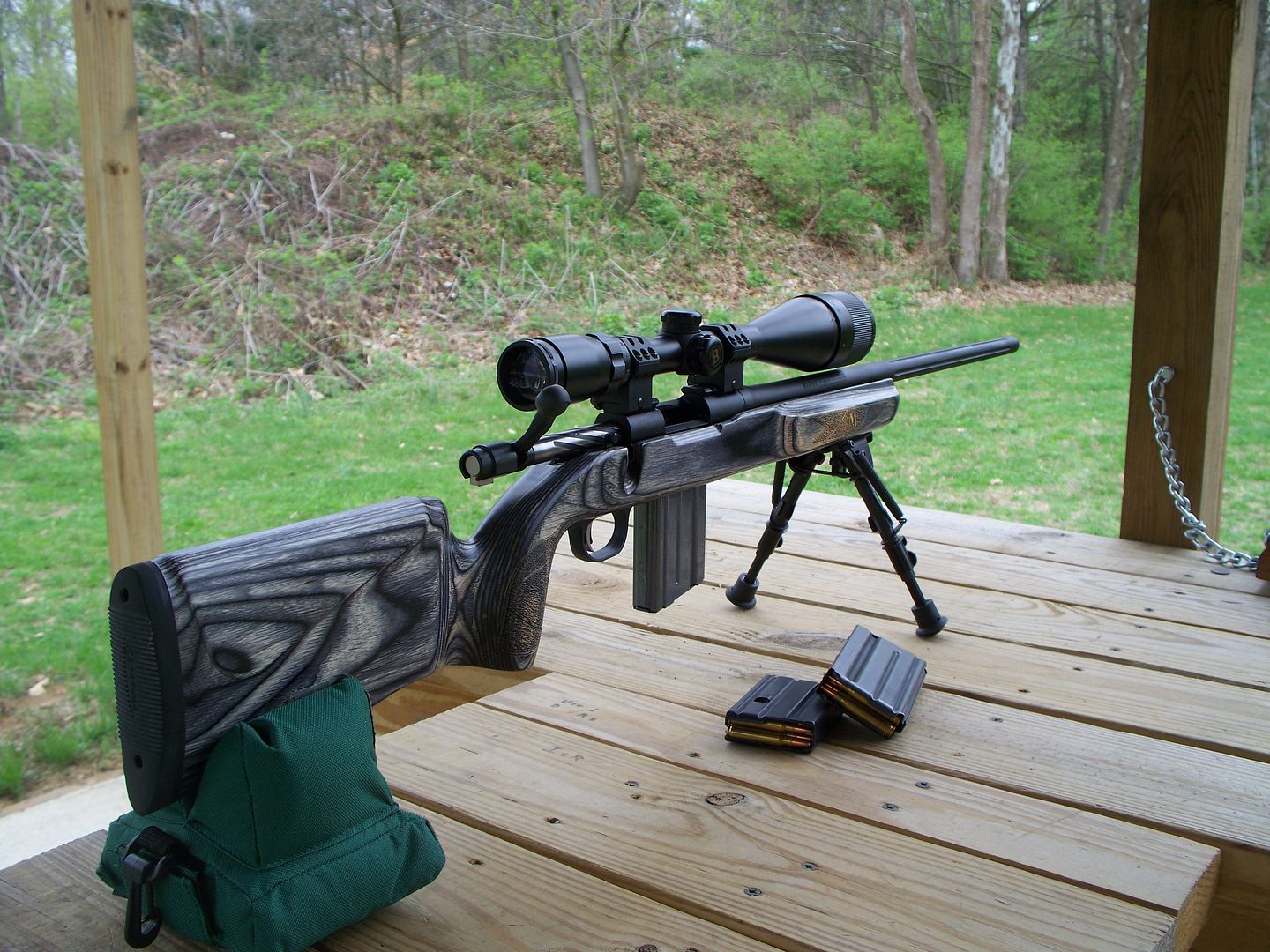 As an addition....
I remembered my Ex-wife gave me a box of the Hornady Z-Max ammo in .223 as a joke gift, this is the same as the V-Max with the only difference being the color of the tip. I was using it mostly as a display thing and I figure the box will display empty as well as it does full...lol. If the weather co-operates a range trip tomorrow will tell me if 55 grain is what this rifle will be happiest with. I will also try some 5.56 62 grain in it.