Just picked up my new RRA Elite Operator 2. First off, I hate the name, but for the money and quality, I can live with it.
The range report will come sometime during winter break:(
I did shoot one this summer. I was visiting an old Marine buddy who had just picked up the same model. I was super impressed! We quickly had a keyhole 36yd bzo and were plicking off empty 5.56 casings standing at 25yds. The 2 stage trigger is unbelievable for an out of the box rifle.
This is one of the models that RRA currently has on sale, and it is one hell of a deal.
Here's a quick list of features that are included:
-ergonomic pistol grip
-operator stock w/ battery storage
-choice of BUIS (mine has the Eotech dominator)
-fantastic "button" shaped safety selector (very smooth)
-winter trigger guard
-proprietary handguards w/ full length top rail and 1/2 length bottom and side rails (best of both worlds, IMO)
-folding front sight
-CQB style compensator
-2 stage match trigger
-chromed bolt and carrier
-2 mags
I installed:
-grip pod
-streamlight tlr-2s
-eotech xps2-0 (optics planet edition w/ side mounted controls and QD mount)
-eotech 4x magnifier w/ QD mount
First impressions:
Did I say the trigger was nice? Wow, I have never felt a trigger this crisp out of the box (especially for a rifle under $1k). The chromed bolt is another feature that I really like as well. The pistol grip is far better than the standard AR style, but my monkey hands could still use some more girth. The safety selector is another surprise feature that I really like. It allows for a very positive purchase and fluid transition from safe to fire. The buttstock is nice; locks up tight and has 2 QD swivel mounts. The swelling allows for a nice cheek weld and the battery storage is almost mandatory these days.
I really like the handguard. The machining is crisp and clean and both the streamlight and grip pod mount easily with no movement. There are 3 sling swivels, which seem a bit excessive. I'll probably remove the side ones and mount an HK style loop further back on the rail.
The eotech dominator BUIS is designed for use with an eotech without a 7mm riser, allowing for co-witnessing in the lower 1/3 of the window. I found that mounted on the handguard rail, the xps still allows for a co-witness and room for a magnifier. Regardless, I personally prefer having eotechs a little farther out anyway. The rifle can be order with different BUIS setups depending on whatever you want. The iron sights are typical military style with 2 apertures and windage/elevation adjustments.
The rifle came w/ 2 USGI style mags that drop free and seem to be of decent quality. I had to struggle to insert a mag with the full 30 rounds on a closed bolt, but this is nothing new. I also tried some of my old USGI mags, P-mags, and SIG mags which all fed and dropped free (I can't remember, but I think I was able to insert the P-mags on a closed bolt w/ 30 rounds).
here's the pics: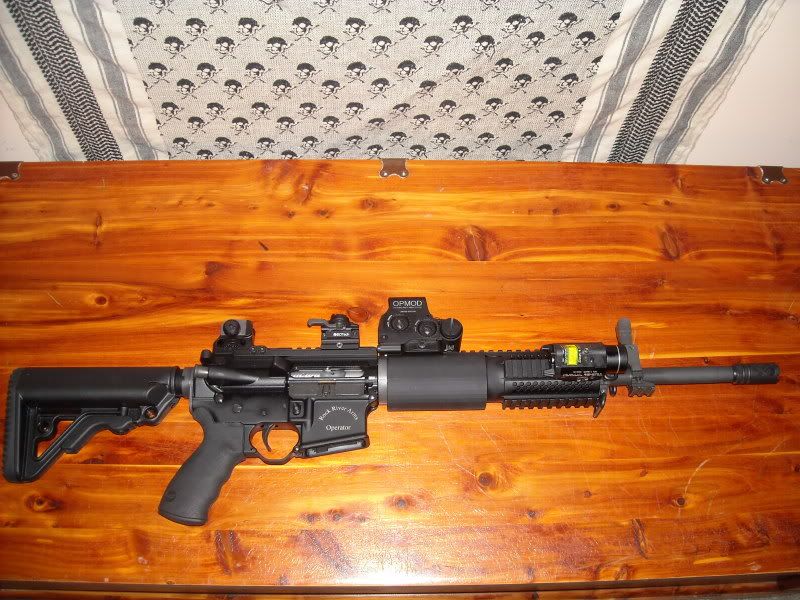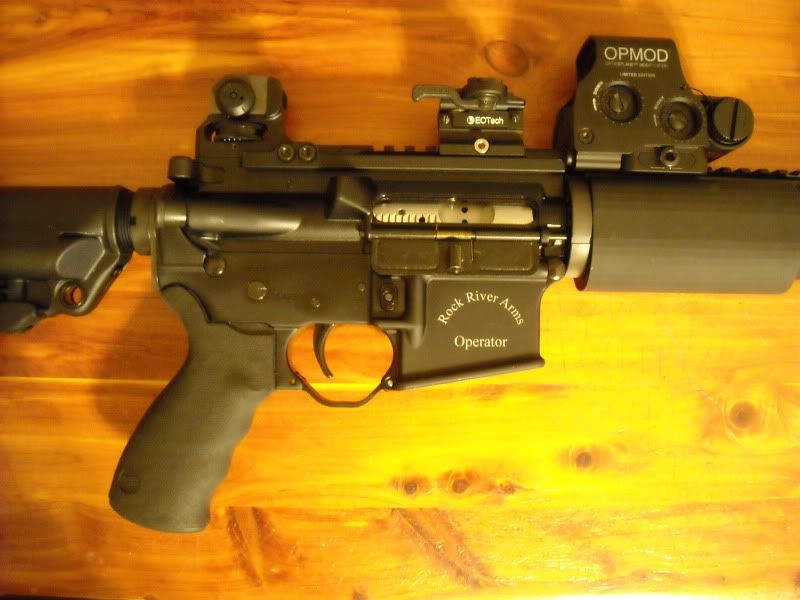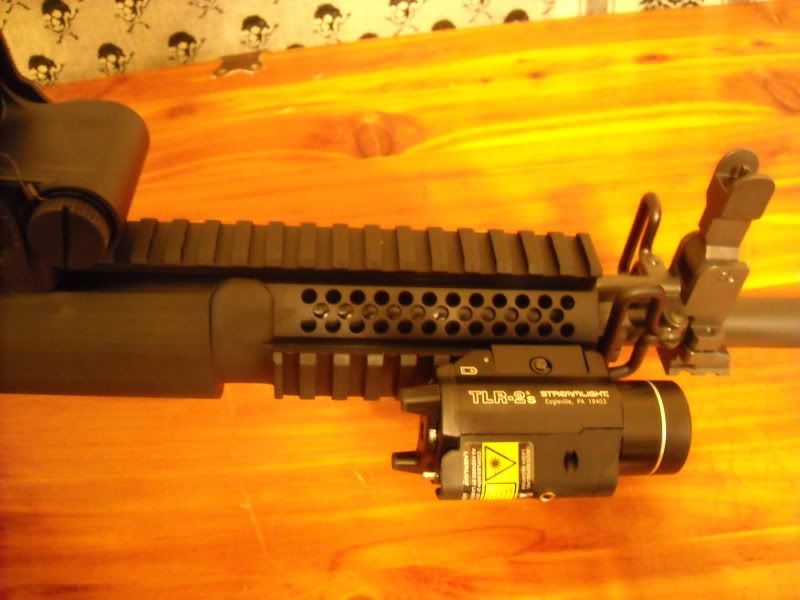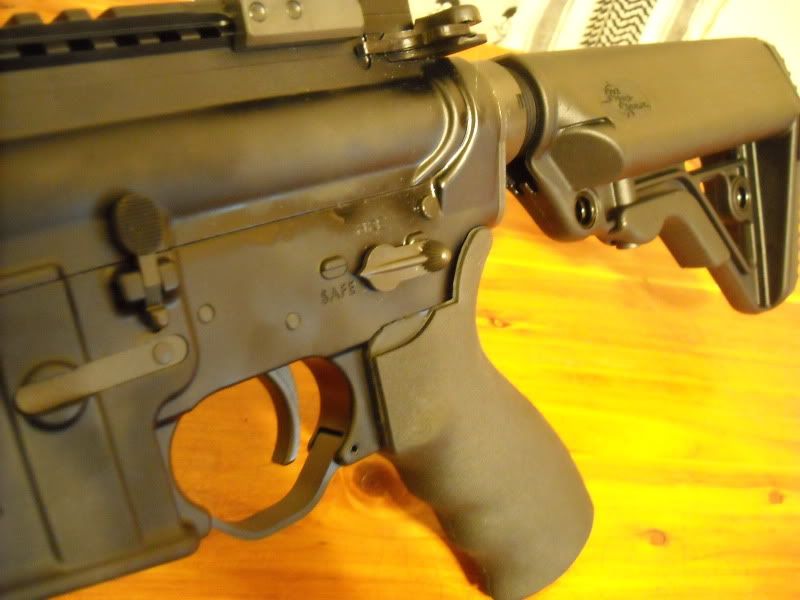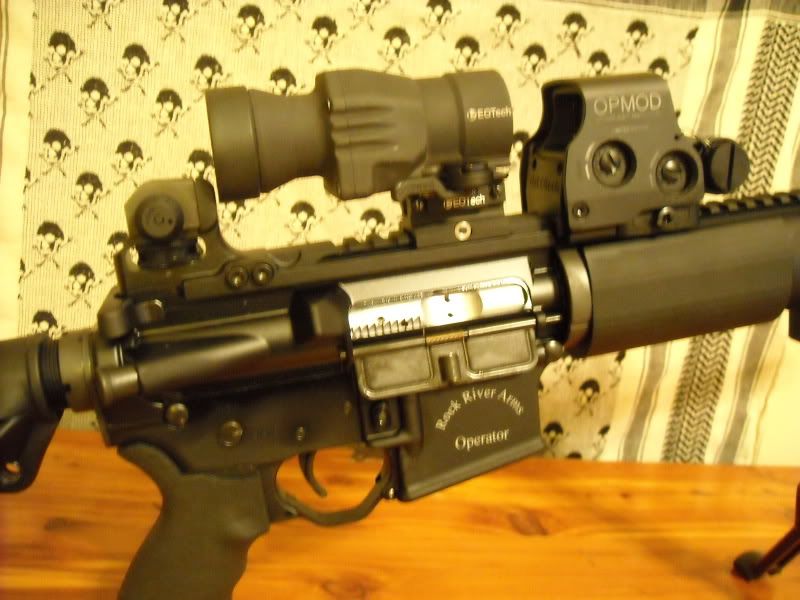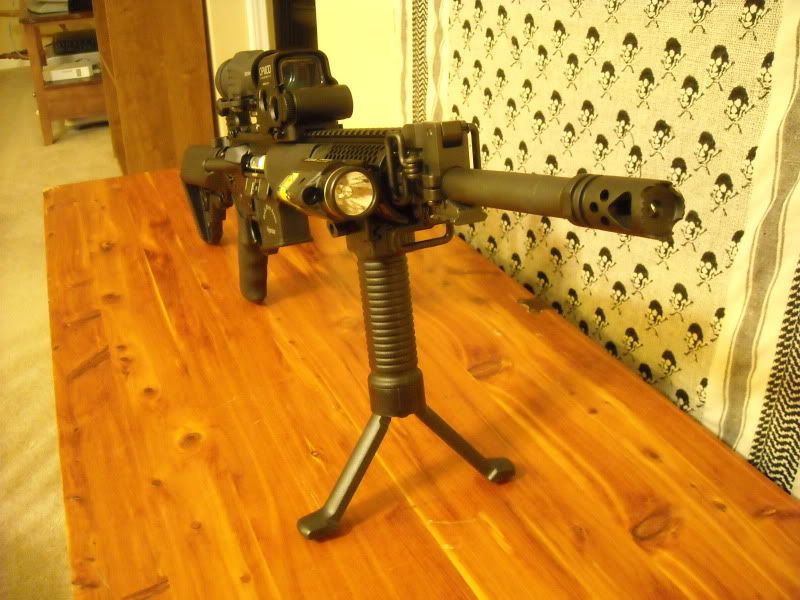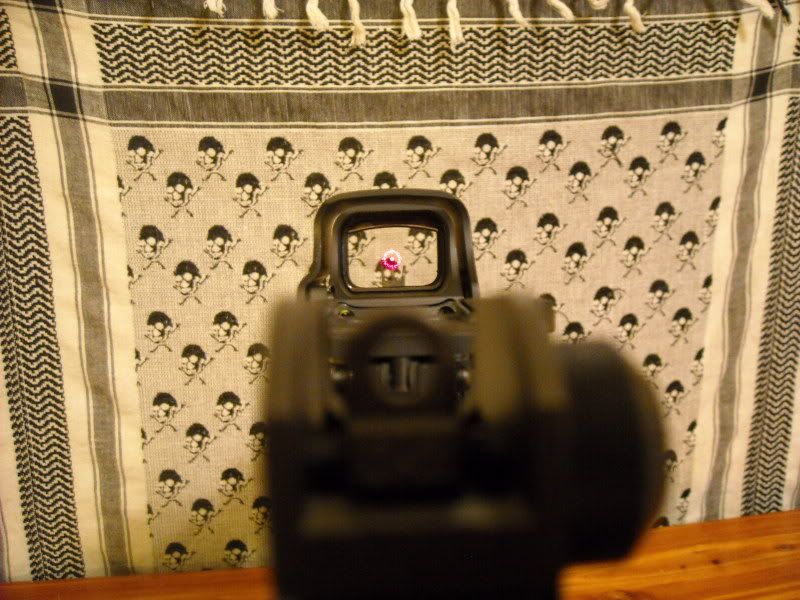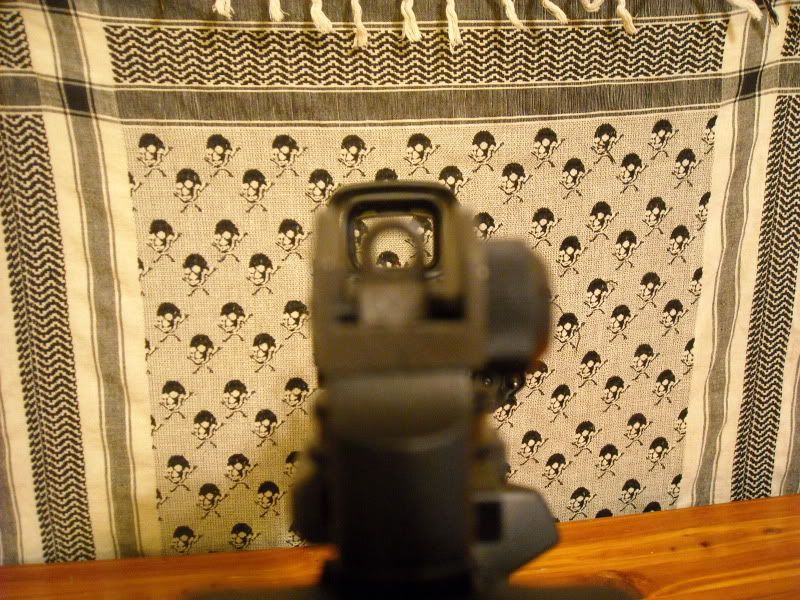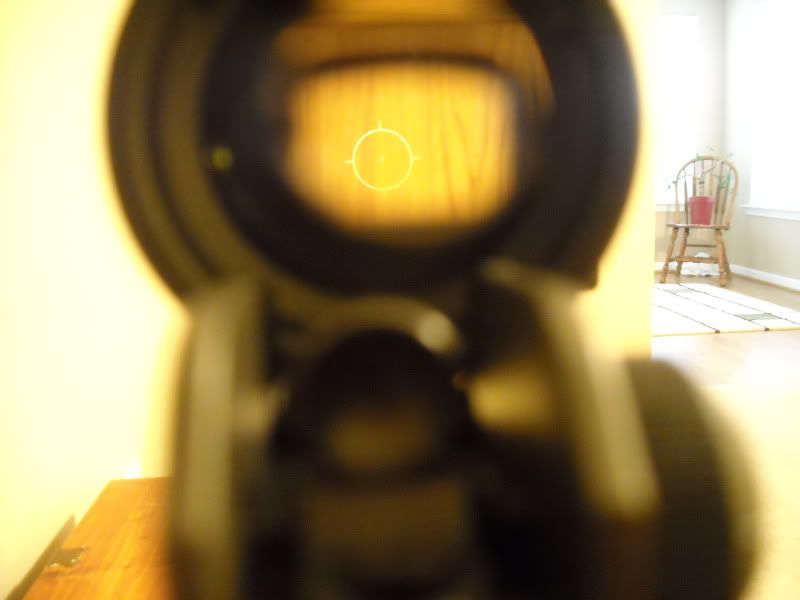 _________________
Bold Shirts for Bold Nerds!
http://www.onemansurfparty.com/
B35, assassinated 9-15-14.