I picked up a Huldra Arms Mid Length Piston upper chambered in 5.56 for about 450 bucks on Gunbroker.
I have never dealt with a piston AR except for an Osprey 416 kit I came across a few years ago.
I have been curious about a proper piston set up, so I jumped on this deal to give it a shot.
Since I purchased this upper, the seller has upped the price to 475.
In a separate post I have included the link to this auction if anyone is interested.
I got the upper this morning. So far it is a great deal.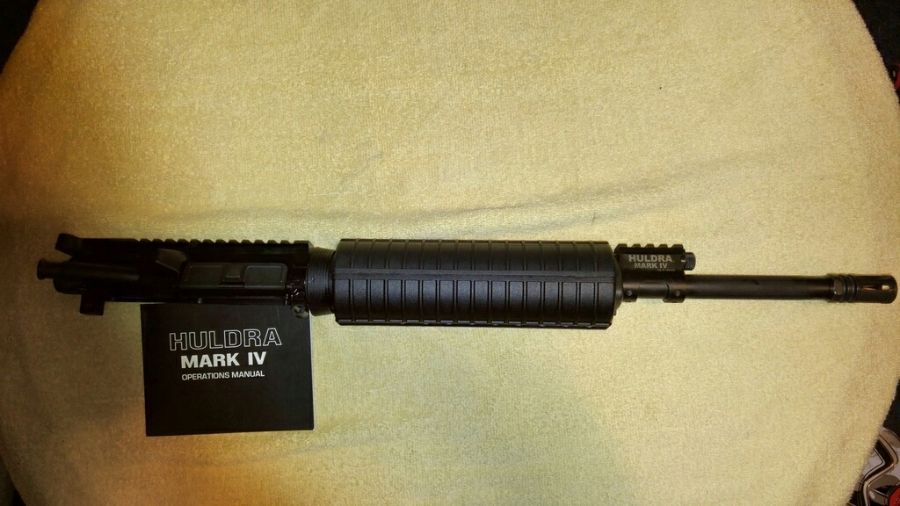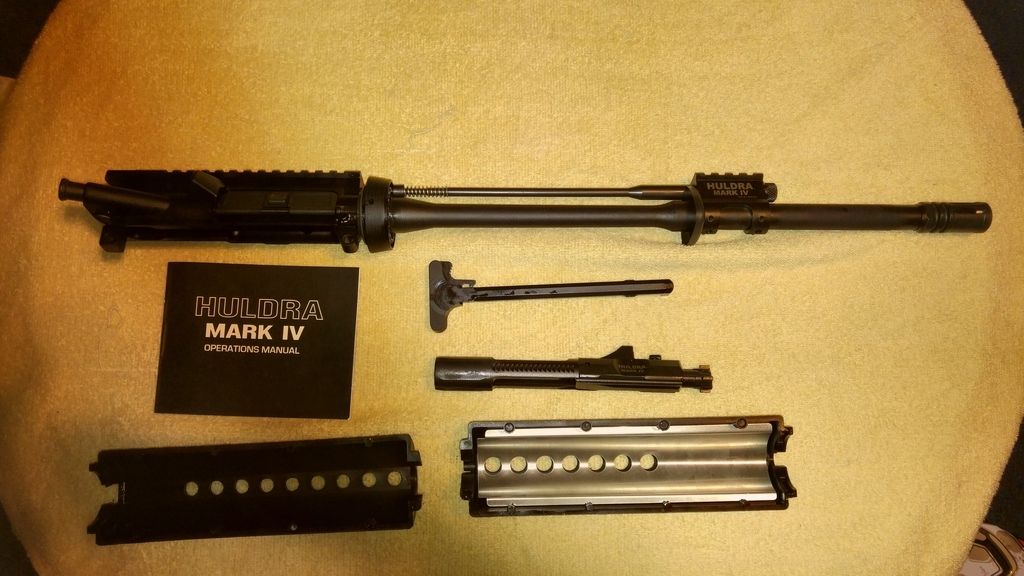 The piston is from Adam Arms with the Huldra brand on it.
The Barrel is a VooDoo Innovations government profile in 5.56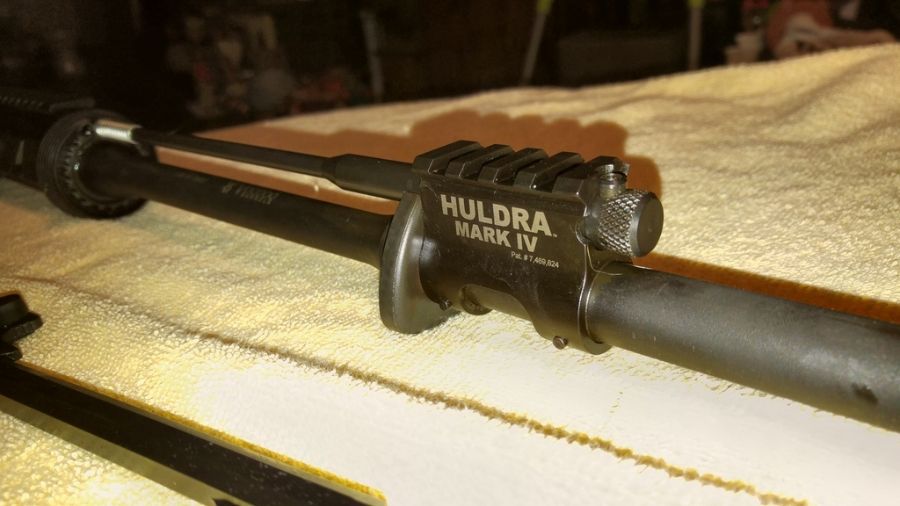 The Piston is properly pinned to the Barrel, which is good because I hate clamp on gas blocks.
The handguard cap is a triangle type, which is bad because I wanted to try a Magpul Slim Line handguard on it.
I now have to go with the standard MOE handguard or change out the cap to a round one.
My rant for the day:
I know triangle caps are standard on Mid Length Uppers...but why?
Its not like they are converting Vietnam M16 parts kits here.
These are new builds, put a damn round cap on it!
Another bad is the cheap handguard.
Thin plastic with the upper heat shield missing.
Final bad is the receiver finish.
Its a flat black (Almost like paint)
So far it does not match my spikes lowers, my Anderson lowers, or my rainier lowers
I will need to remount the barrel unless I want a franken gun look on my hands.
Summary: It is a good deal even at 475 dollars.
The Barrel and Piston alone are worth the money.
Pros:
Good Barrel
Good Piston
Cons:
Finish on the receiver
The handguards
The triangle handguard cap
Once I get this to the range, I'll make the final decision on if I want to make this a full rifle or sell it off.