With all the Memorial Day deals on gun parts, I decided to break my year long hiatus on building ARs.
I love the movement for Grey equipment for no other reason than Grey is my favorite color.
So I decided to make a light weight AR (under 6 Pounds) in grey….I'm calling it …
The Grey Ghost
Below is a picture of where the Project is right now.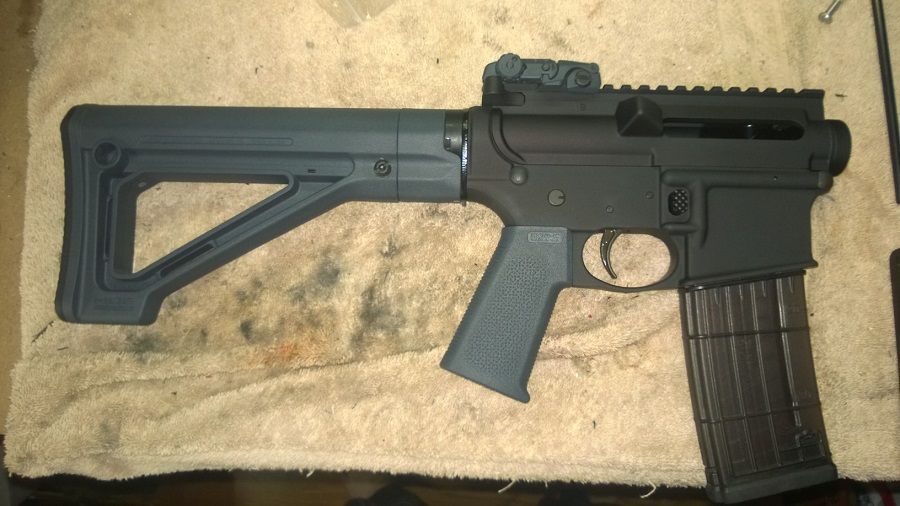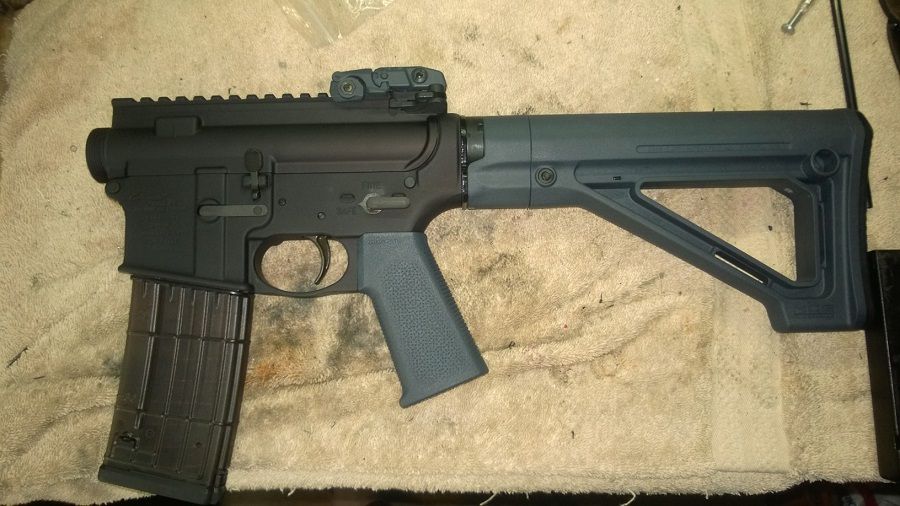 So I started with the Upper.
Having built a light weight AR SBR to clone the Shootrite Katana before, I found it's hard to find a stripped upper without a forward assist and brass deflector. In the past I used a Rainer Arms model which cost around 125 dollars. I want to keep this build low budget so I searched out other options.
Luckily, I stumbled across an Anderson Manufacturing offering at Aim Surplus for 55 dollars shipped.
http://www.aimsurplus.com/product.aspx? ... h=anderson
Having worked with Anderson Manufacturing pieces before, I know they can be hard to match when it comes to finishes. They use a low cost pak finish. So when it came to choosing a lower I searched out Deals for an Anderson lower. Again, Luckily I came across this deal from Primary Arms. An Anderson lower with machined trigger guard for 60 dollars and a Spikes' lower part kit for 60. Plus, buying over memorial day I got discount. I think the whole package shipped to my FFL for 118 dollars.
https://www.primaryarms.com/Anderson_Ma ... closed.htm
Having worked with grey gear, I find that each manufacture offers slightly different shades of grey. LBT MAS Grey doesn't match Blue Force Gear Wolf grey which doesn't match Emdom SDC Grey. I figured the same would be true with AR furniture. So it was important to go with the same manufacture for all the AR furniture. Right now the only company offering a full line of Grey furniture is Magpul. I was able to get a pistol grip, rear sight and carbine fixed stock in there Stealth Grey offer for around 100 dollars from Midwayusa (My preferred source for parts)
I went with the Fix Carbine length for weight savings and costs. The fixed stock is lighter than the adjustable stock. Also, I already had a Carbine tube with spring and buffer so that's one less thing I needed to buy.