Figured I'd do a quick little introduction for these here. I apologize in advance if these have been covered here but I didn't see it yet. Anyway some pictures...
Bought from Midway, paid $70 including shipping for 5 magazines. Big upgrade from the Tapcos I had been using. I do have one steel mag too.
Fully loaded they weigh about 1.6lbs each according to my bathroom scale. I know there's a little hate on these for the lack of metal lips and a metal tab, which I do agree is a weak point.
They all lock in nice and tight in my Saiga, tighter than the Tapcos did.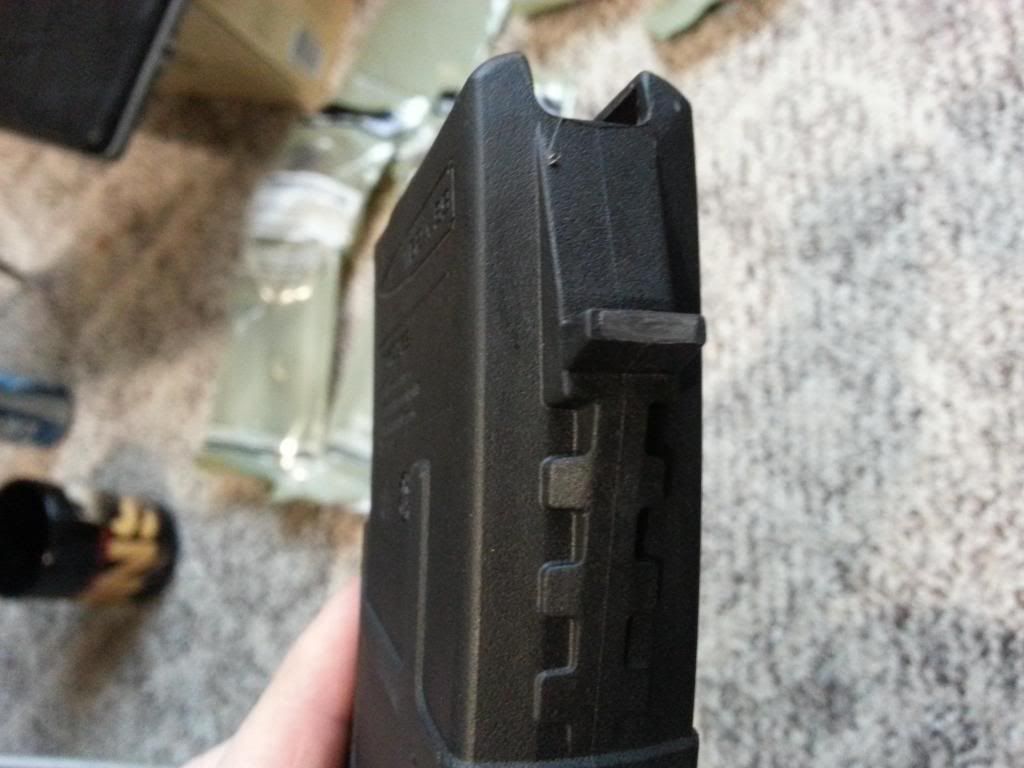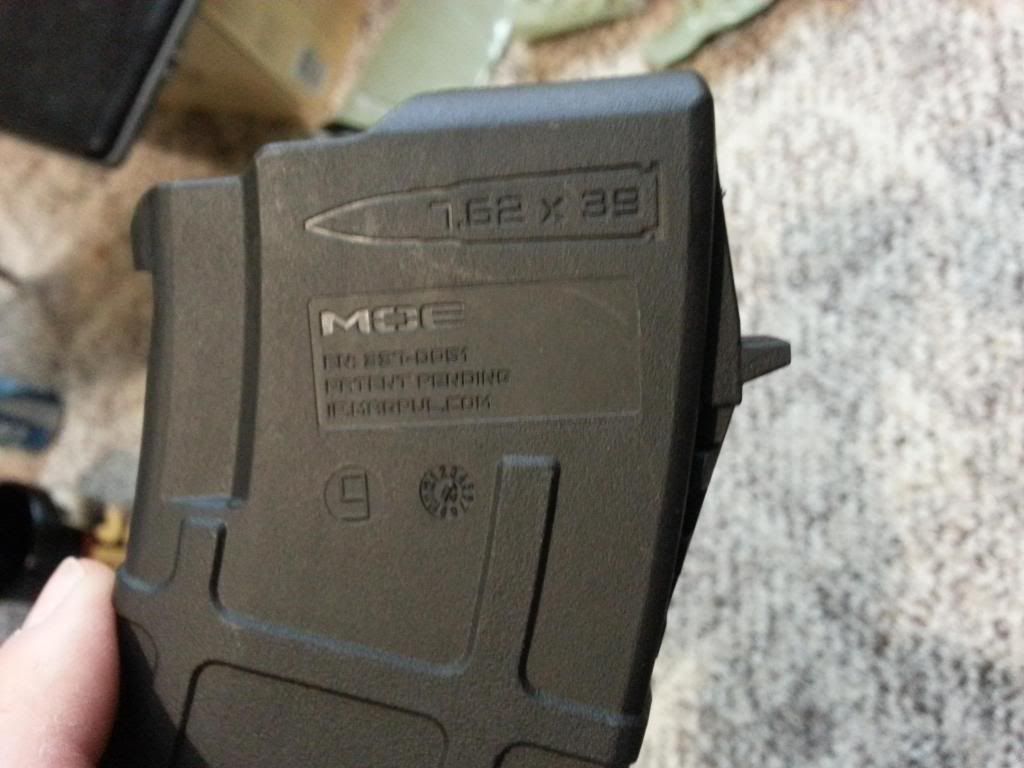 These do appear to be way better than what I did have though. I am planning on buying the metal reinforced ones when they come out.
Here is a couple pics comparing the Tapco and Pmag.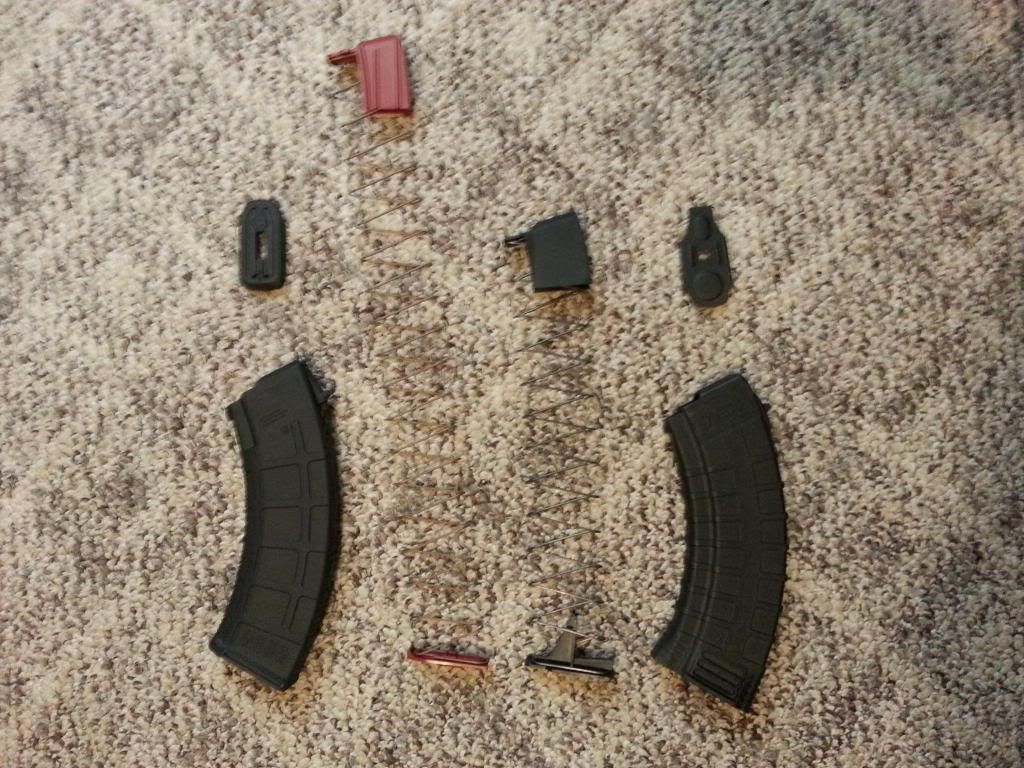 The spring length is quite a bit different. Pmag follower feels way better. Some of the Tapcos I have only load 28 rounds. All the Pmags hold 30. The last round is a bit more difficult to put in than #29. Pmag feels skinny compared to the Tapco, about the same as my steel mag.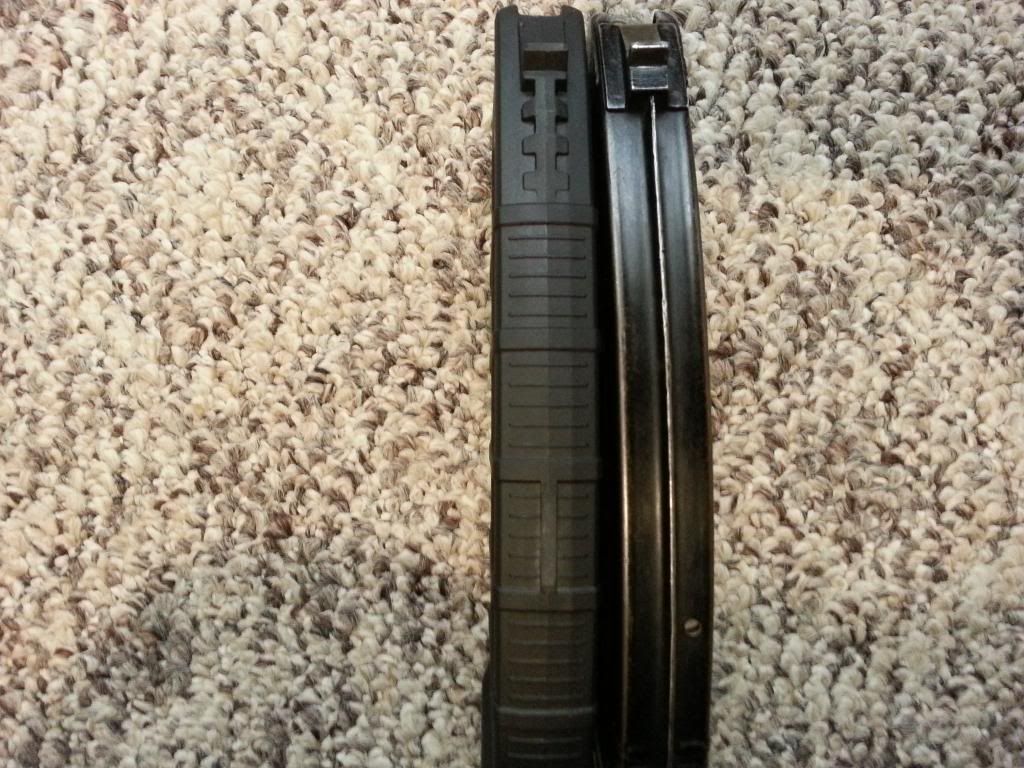 Overall I'm pretty happy with what they are for the price. Won't get to test them out for a couple more weeks but will update when I do. Thanks for looking.