Good questions.
Couple things. Pistol bullets are pretty easy to cast and get good loads. Start here.
Rifle loads are also pretty easy to do at least until you try to work at the top end of speed.
One rifle load that I have found to be almost a match made in heaven is the 300 Black out.
As a matter of fact I dont think I have even tried a load that was not at least useful, Most being superb.
30-30 and 308 win are also pretty easy to do. Its a case volume thing, The more of the case you can fill with powder the more consistent the pressure will be. The harder ones are the 3006, 8mm Mauser sized cases.
You can do them, just not the easiest to learn on.
223/5.56 in a AR is a different animal all together. You can work up a pretty accurate cast load in a bolt gun pretty easy.
In a AR its tricky. Most loads to get the proper gas to operate the action is over spinning the bullet.
Not a expert at it I have only been messing with them for a few months.
Mostly pulling my hair out.
One load that I am working on that is showing some promise. Is the same cast bullet but powder coated.
I have only tried on batch so far, But I tried a load using H335 at the starting jacked load.
I got good accuracy and the bullets seemed to hold up. Worth some more investigation at any rate.
I have another 100 loaded up just waiting for the weather to break.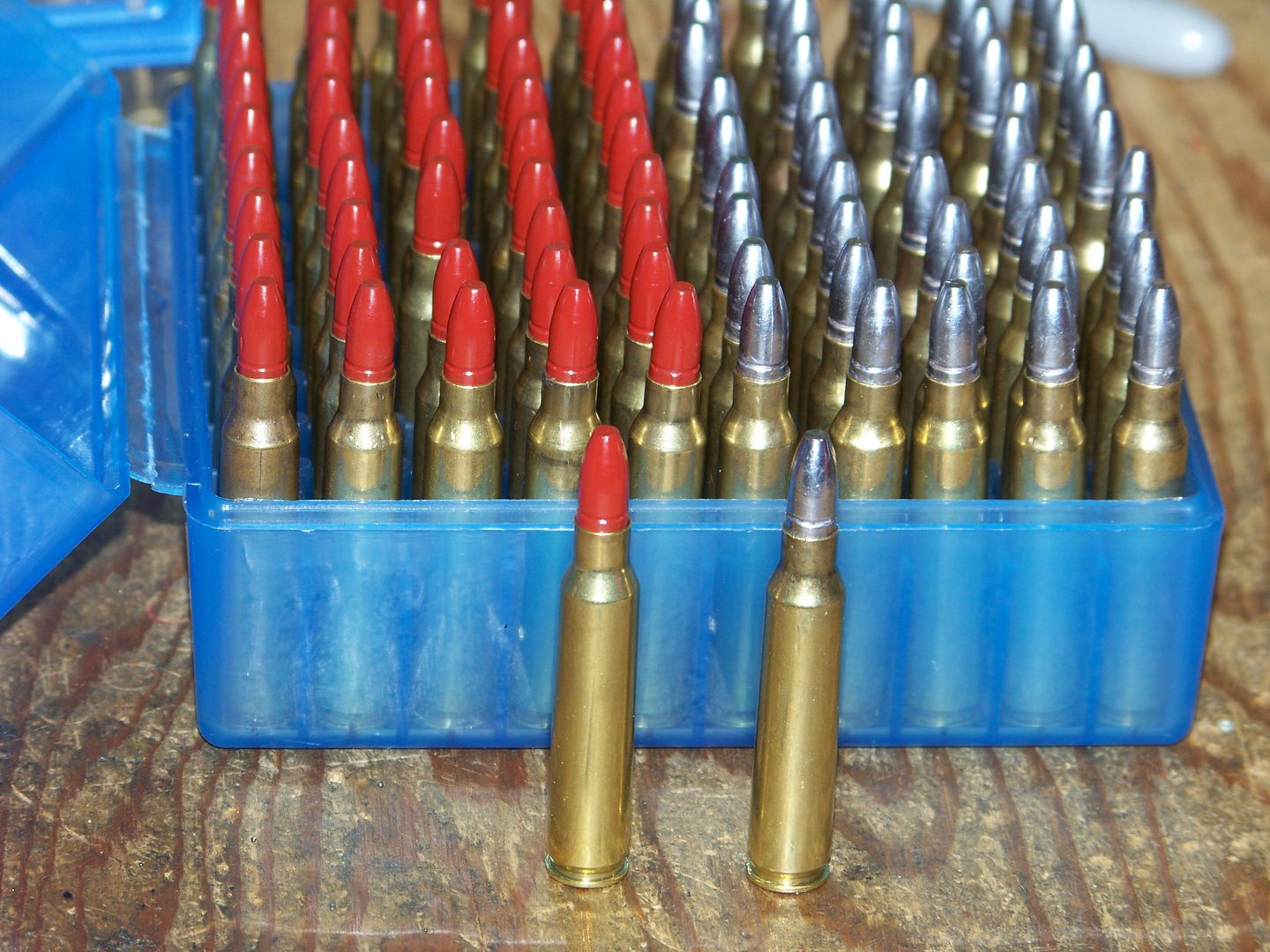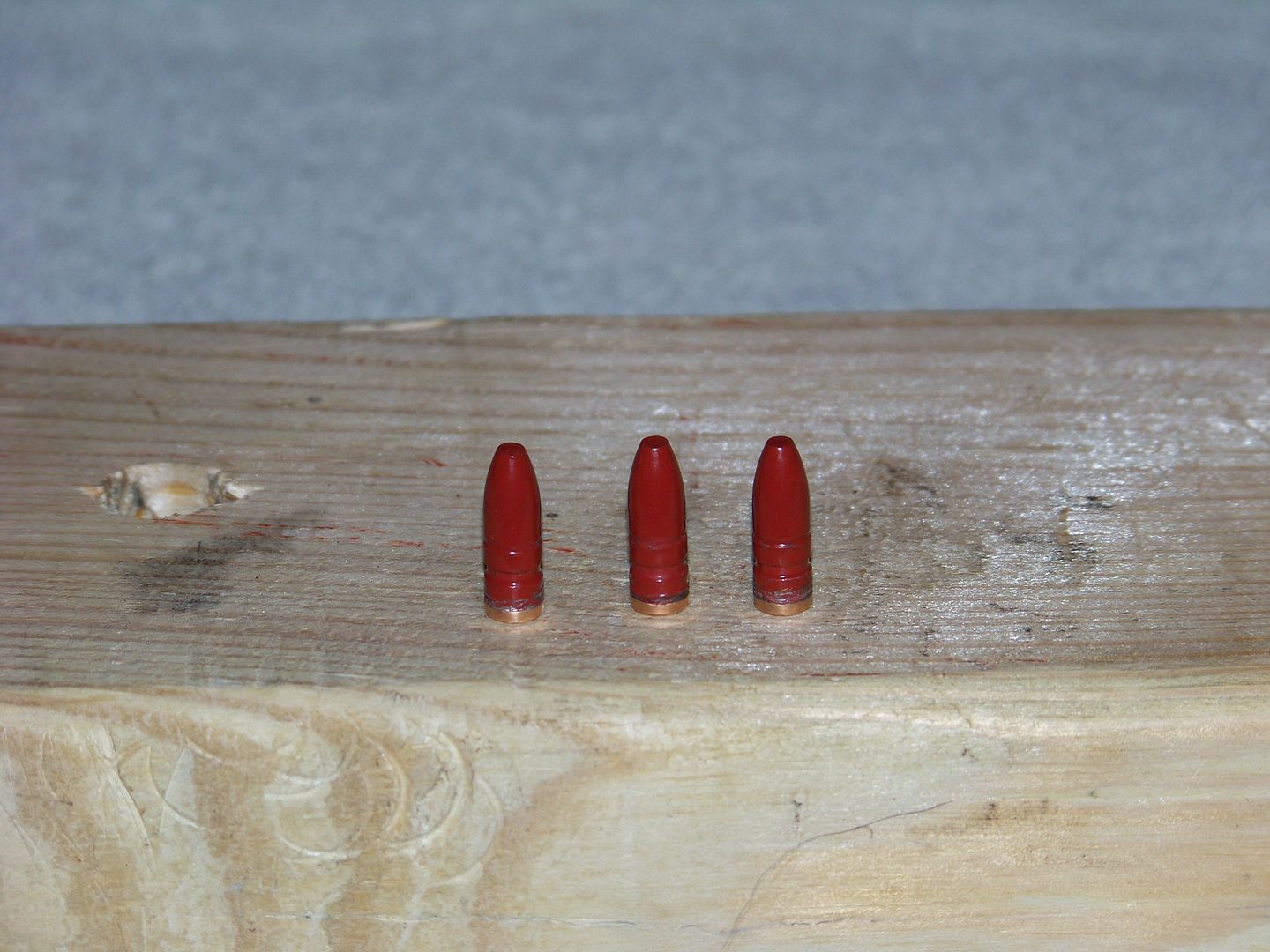 Here is my 300 Black out load. For you guys buying your ammo. I make these for about 2 bucks for a box of 20.
You can pop pretty good accuracy with out trying to hard. This is a representative example 3 different loads one being jacketed. Fast fire 20 round mag each aiming point. Pretty much any 30 cal bullet is in play with the 300 Black out. I may have to talk to my son and get that on the Must keep list.