eugene wrote:
I had my press in the garage but its so dusty out there I remove it. Without space for a bench in the house I started thinking smaller.
After making my son a Minecraft chest then copying it for my powder chest I started on a small portable ammo crafting table of similar dimensions.
First the Minecraft chest that was my inspiration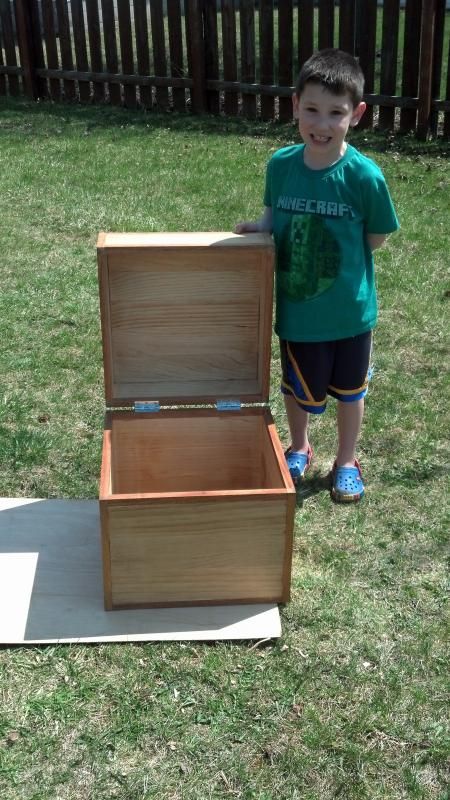 Then a smaller powder chest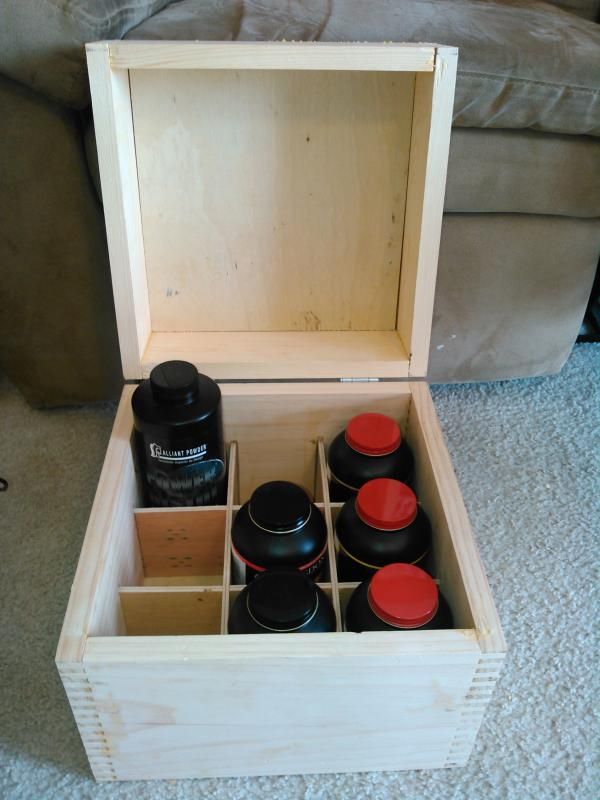 Then a preview of the ammocrafting table
Its not done yet. There will be two cubes as a typical bench height was getting too heavy, so its a pair of cubes that latch together.
Did you build that middle box yourself?
If so, those finger joints are awesome and impressive. You rock!
I bought yet another work bench off of St. Louis Craig's List. It looks like this:
http://i603.photobucket.com/albums/tt11 ... fu4kvm.jpg
And this:
http://i603.photobucket.com/albums/tt11 ... c8tfx6.jpg
I've got one top made out of 2X6's glued edge to edge in the pipe clamps still. That top is meant for another bench.
I am just getting tired of this old dresser my 650 has been mounted to.
I will probably modify the bottom drawers with metal full length drawer slides which ride on ball bearings. Then I will store my bullets in those bottom drawers.
One of the things I did with my first reloading bench (that I built at the Air Force base's woodshop), was I used a router to plow a semi-circular gutter about an inch in from the edge, on the top. It has come in quite handy because it keeps stuff from falling or rolling off the bench. It is also a good spot to place things temporarily.