Like I said, it took long enough. A 3 month probation period and a 2 weeks wait for the police - but I finally have my Firearms Certificate (and so does my dad) They turned up on Wednesday and on Thursday we picked up our first rifle, a Remington 770 in .308 and today my dad picked up a Ruger 10/22 in stainless/synthetic, here is the obligatory porn (appologies for the slightly out of focus pictures)
Here they both are, with a little ammo and scoped up:
Side view of the 770: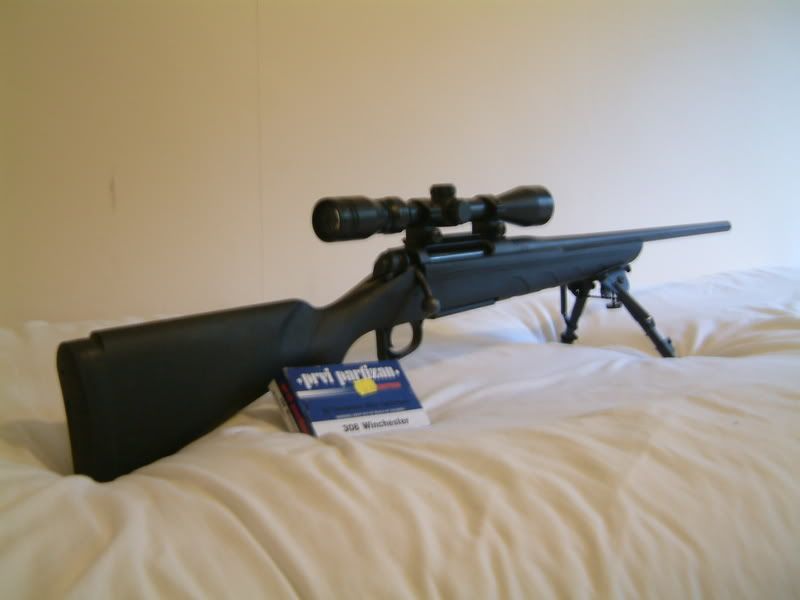 Slightly closer view of the side of the 770: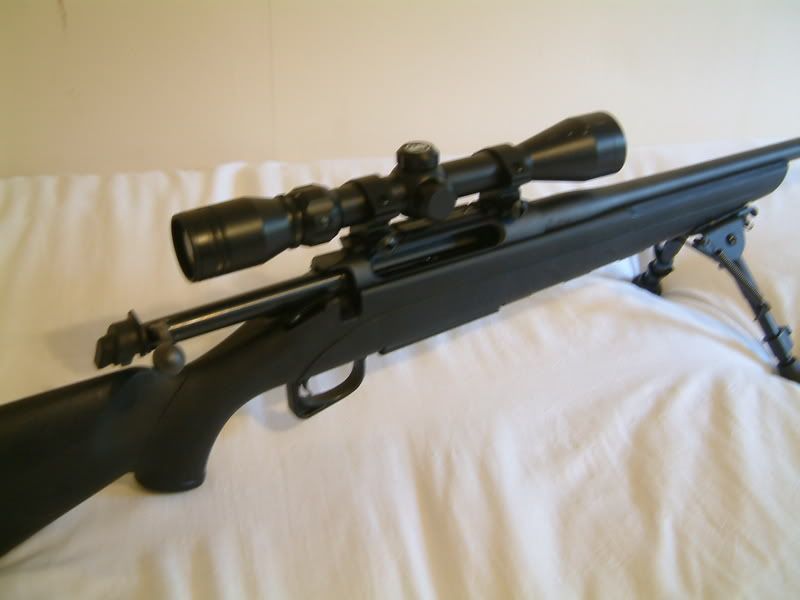 Business end of the 770: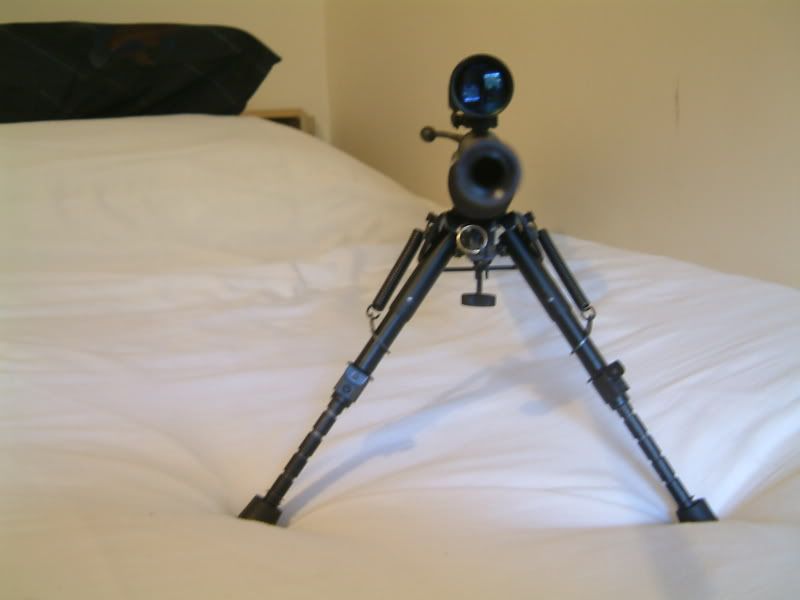 A square side view with the mag out and some .308 next to it: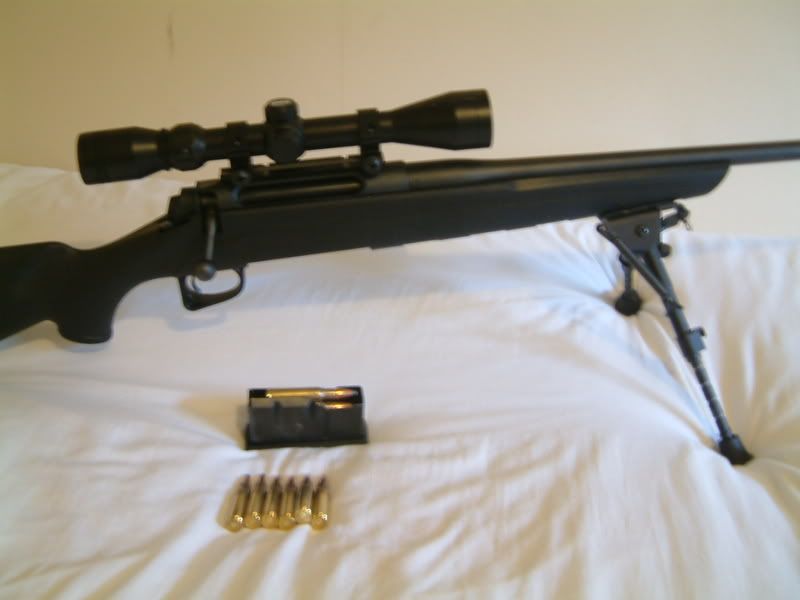 Shoddy close up of the Bushnell scope (3-9x40) and reciever: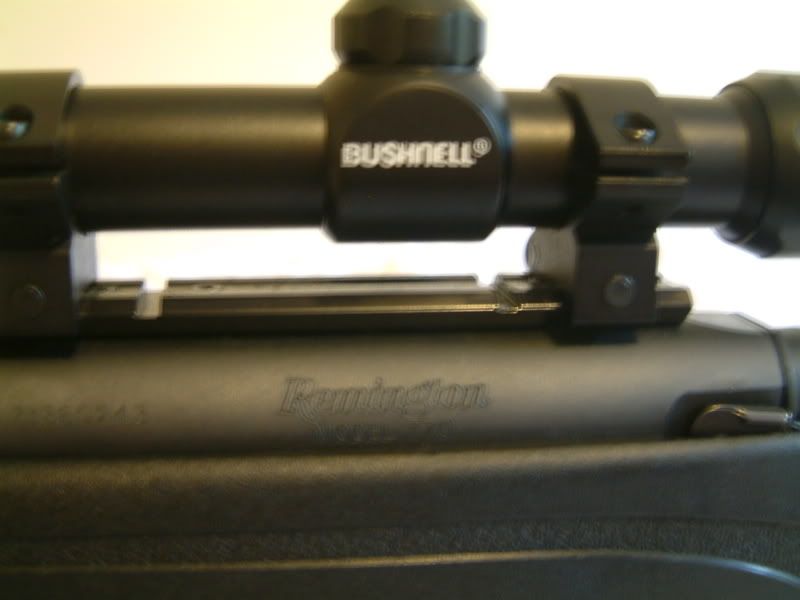 Close up side view of the 10/22: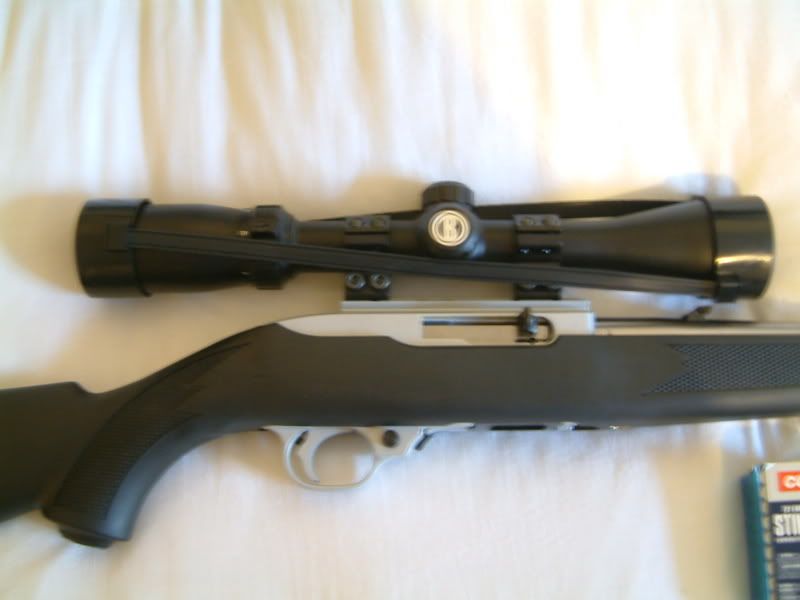 Even closer side view of the 10/22: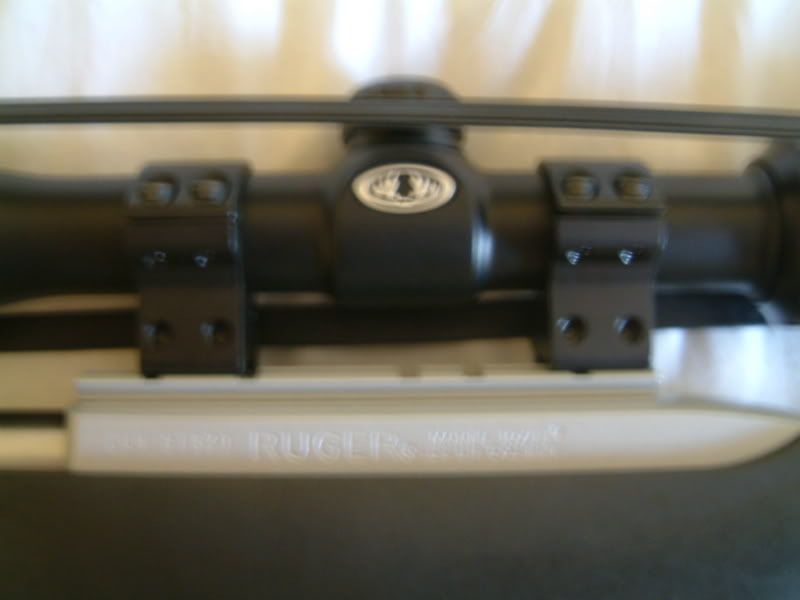 Another pic of them both side by side: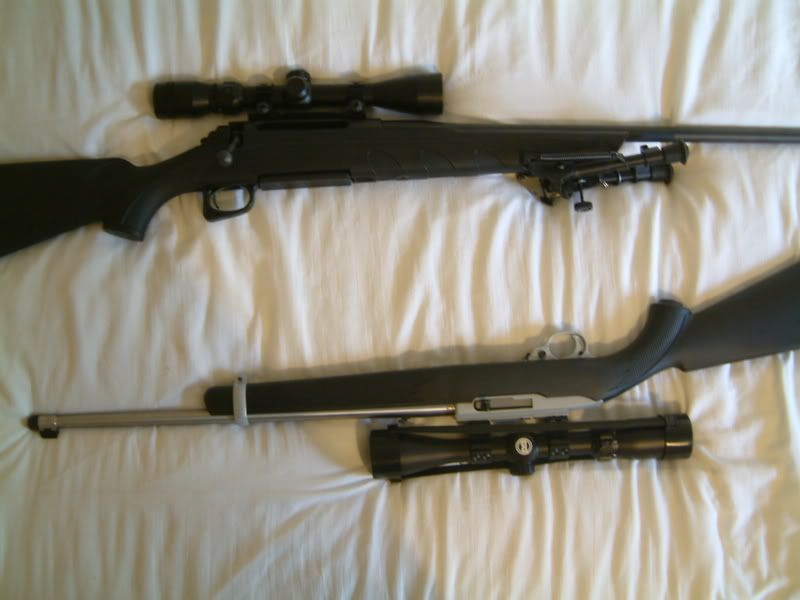 Quick picture of the magazines and some ammo:
And a picture of our
very
modest stash of ammo in the legally required safe: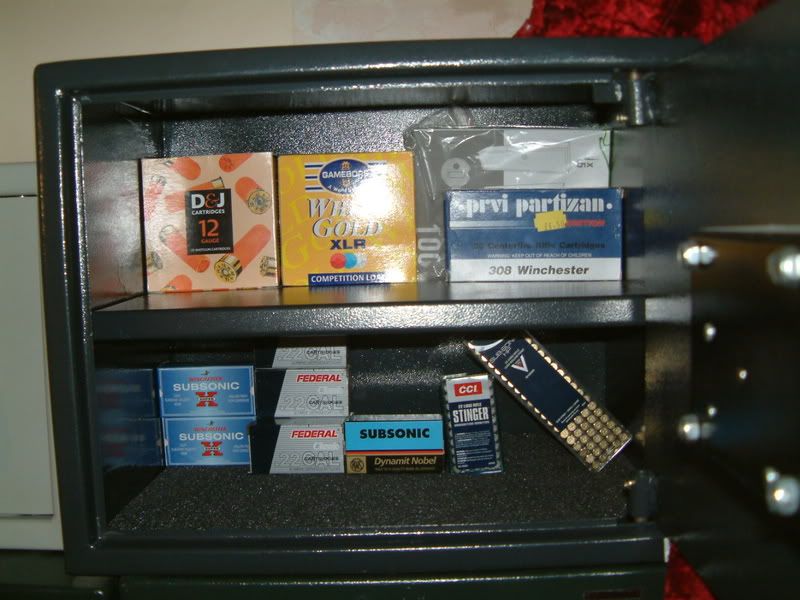 So far we (me and my dad) have only had chance to shoot the 770, we went up to the range yesterday (100 yard range on the top of a hill in the middle of no where) and put 60 rounds through her, took a minor amount of adjustment to get her zeroed in (shooting 4" high 2" left) but after a little dabbling we were hitting what we were aiming at, we didn't have a target as such, just some clay pigeons and Actimel bottles and we could both hit them (firing prone using the bipod) every time. The bolt was a little sticky, however it is almost new - the chap who had it before us fired no more than 50 rounds - but its seems to be a little easier now. We got it out of the shop for £300 and 100 rounds of Prvi .308 cost £40. My dad only picked up the Ruger and ammo today, so we havn't had chance to test her yet, we will be going up to the range next thursday to have a little dabble. The 10/22 cost my dad £450 with scope and a 500 rounds of .22 ammo.
My next purchase will be either a .44/.45 cap and ball revovler (Either a Ruger or Roger & Spencer) or a Marlin in .357/.38 - I'm drawn to the revolver at the moment, but that can all change at the drop of a hat. My firearms certificate allows me to chose from;
.22 semi-auto
.357/.38 Lever
.223 bolt
.308 bolt
.44/.45 black powder revolver
Eventually i'll have one of each, however I need cash before I can afford to buy and feed all of them.
SO what do you reckon, good choices? and what should I purchase next, revovler or lever gun?