Sorry thing to post in here, but wanna hear it?! Here it goes!
Stag model 2, only mod the Ergo grip. Scope is a Nikon ProStaff 4-12x mil-dot on a Burris PEPR qd mount..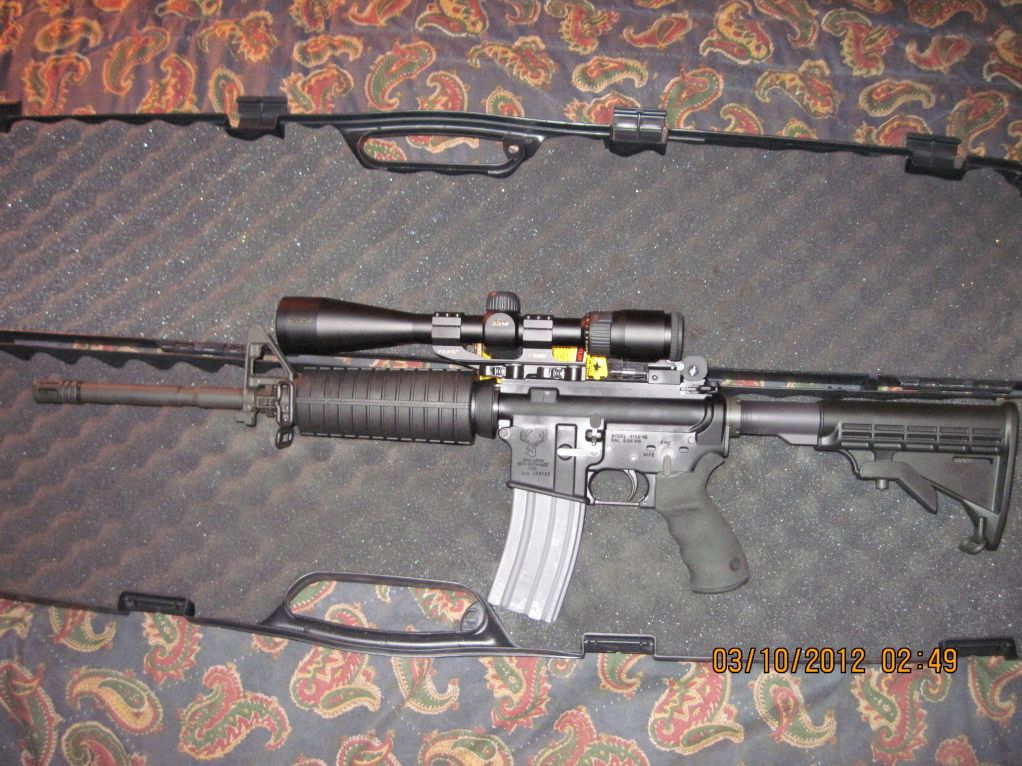 Was able to take the scope to a real range for the first time last Monday. 100 yds, Stag Model 2 1/9" barrel, XM193F, 20 round group. Elbows resting on a bench. Rifle needs a better trigger and I need to be more patient firing for a group.
Yes, the target was stapled upside-down..