Ok here are the pictures of my recent Deadpool build as promised. Rifle is chambered in 5.56 with a 1:7 twist 16 inch barrel and a carbine length gas system. Areo Precision lower and an Anderson RF85 upper and a PSA full auto BCG. Red dotis a Bushnell TRS-25 with a UTG 3x magnifier flip to the side and QD mount.
I apologize for the crappy pics.
[imghttp://i1266.photobucket.com/albums/jj530/w_ames361/DSC_0073.jpg][/img]]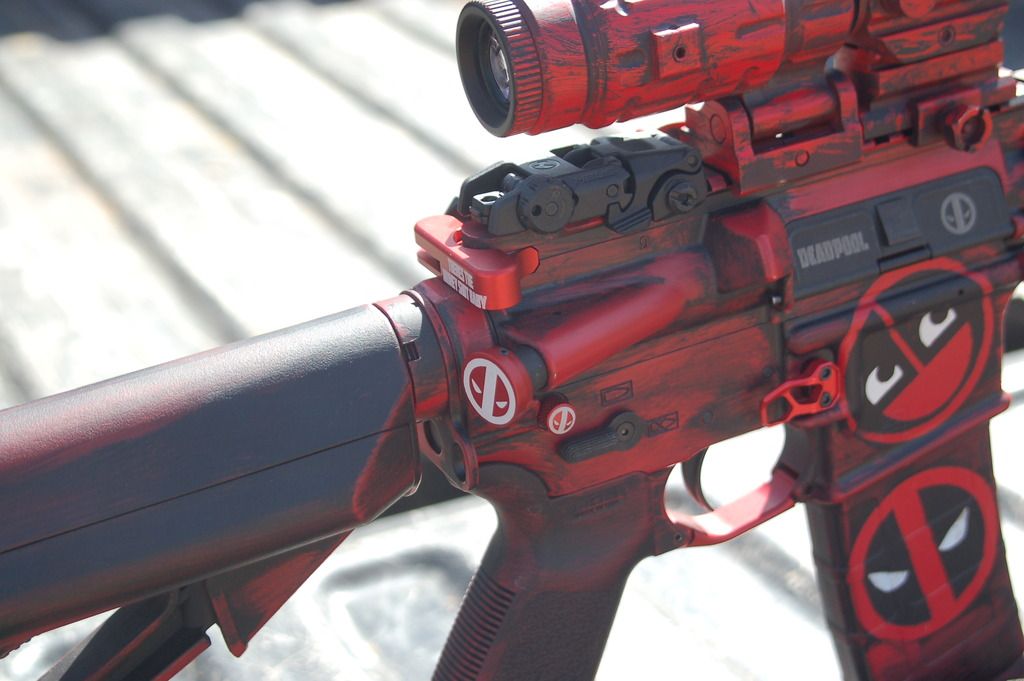 Back of the Charging handle is laser engraved and says "there's the money shot baby".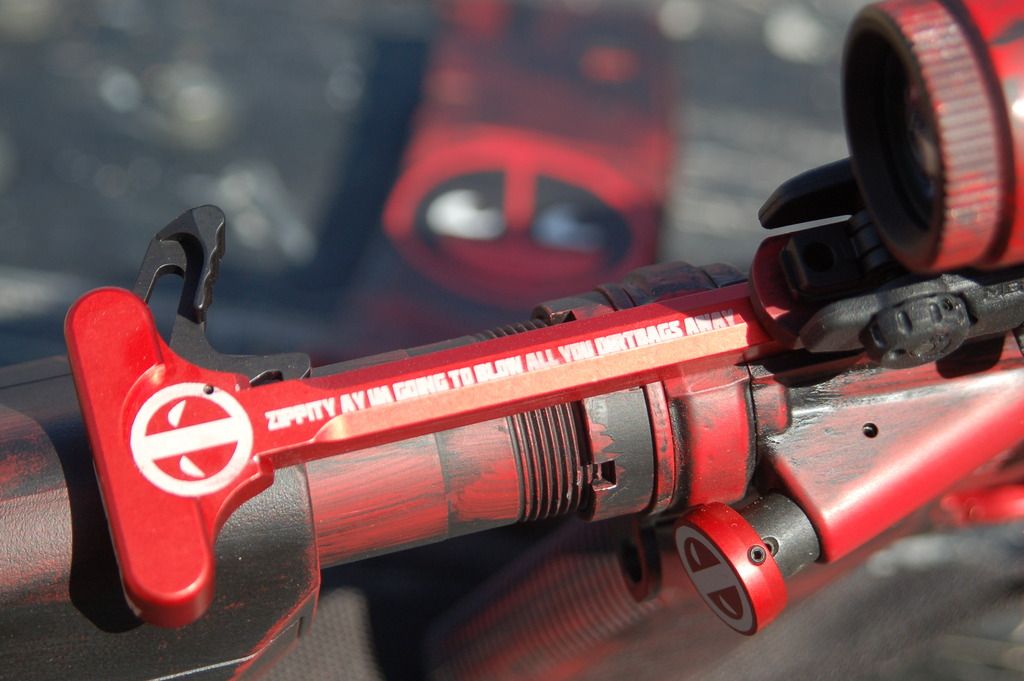 Laser engraved charging handle that says "zippity ay I'm going to blow all you dirtbags away"
When the ejection port cover flips open it says "you're FU#$%D"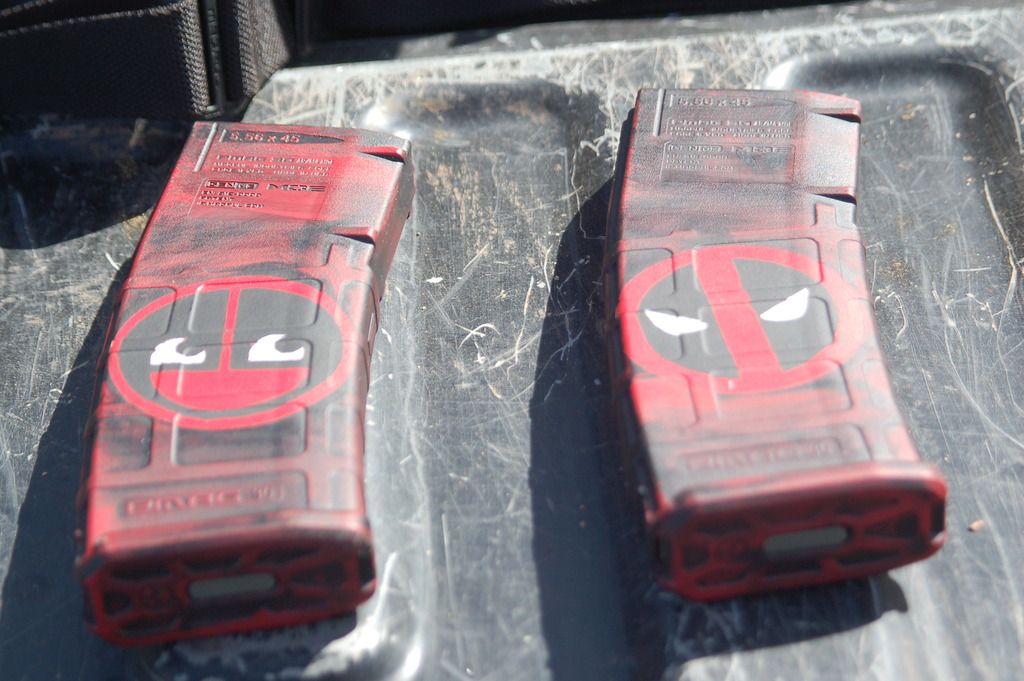 Both these mags and the rifle have bad Deadpool and good Deadpool logos on opposite sides.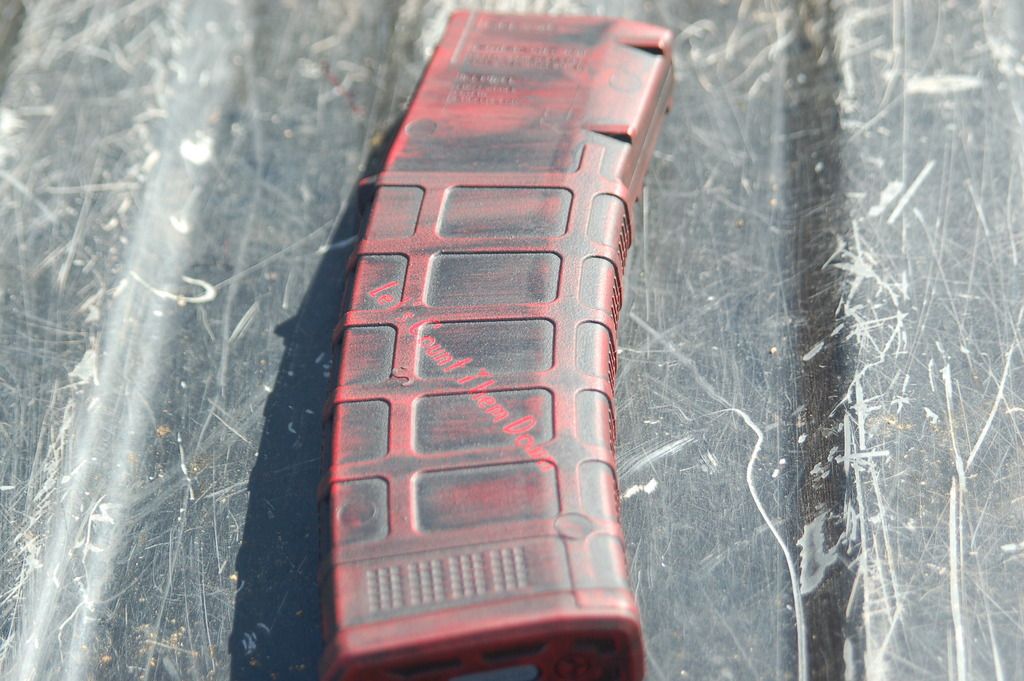 This side says "let's count them down"
This side says "someone's not counting.
One side of the fore end says "Maximum Effort" and the other side says "Right up Main Street".