Thanks to Chimp posting this a couple of pages back I am now the proud owner of a brand new M249 SAW.
Sorry for the crappy cell phone pic. But I know the pics or it didn't happen rule. Yep that's n ACOG on top and now off to enjoy some beer whle I link up ammo belts for it.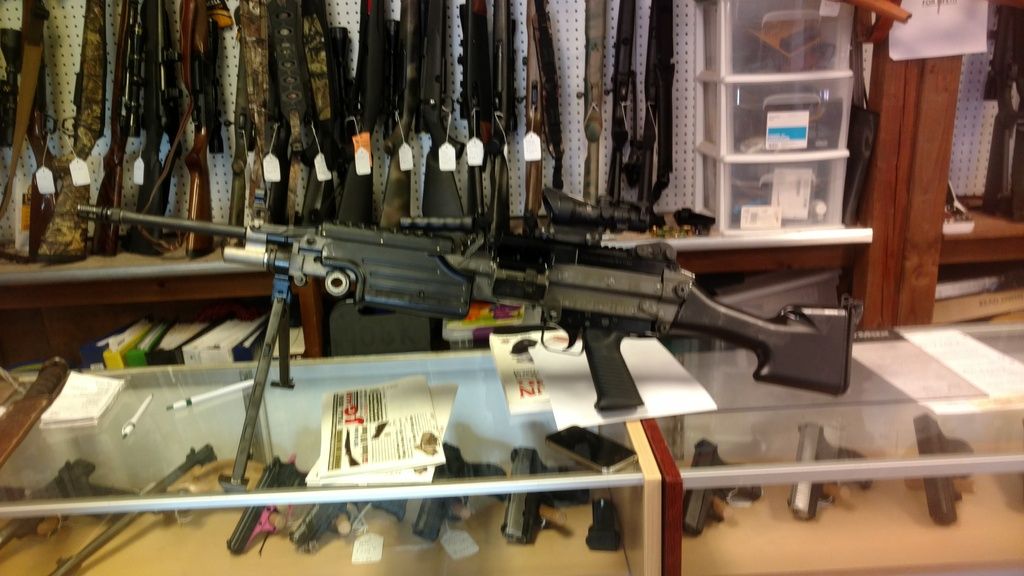 Better pics to follow when I get a chance. I also picked up three stripped Anderson lowers while I was in town today from the only shop around that has any left right now in case next week does not go well for the second amendment as I plan to build more AR-15's after the first of the year so having them locked up in the safe now does not harm.