This was a originally a couple a posts from Badlands awesome Jeep M715/Kaiser build thread...
viewtopic.php?f=45&t=91662&p=2121425#p2121425
...but my big post got out of control so I thought I might as well give it it's own thread...
It started out innocently enough...
Tetra Grammaton Cleric wrote:Are

stone guards

common in the States?

They prevent rocks coming off the back wheels of your towing vehicle from ricochetting off the trailer and smashing the back window of your truck or road rashing your trailer.

Be easy to fab one up for a man of your talent.

-

Tater Raider wrote:Actually no, but that's a hell of an idea and I'm borrowing it. Thanks!
You're welcome.
greenear123 wrote:Major Dittos. Some pvc tubing, a length of nylon shade cloth and 550 cord or zip ties and Bob's your uncle. No room on the front of the utility trailer but the PWC rig has a long tongue and the hulls of the Tigersharks are vulnerable to rocks. Thanks for the idea, mate.
No worries mate.
Badlands wrote:The stone guard looks great and I bet it will keep mud from getting all over the front of the trailer as well as deflect rocks, I love the trailer by the way, it looks really rugged, I would love to see some more pictures of it all set up for camping! is that a tent on top?
It is a tent on top but alas neither of those trailers are mine. I uploaded those pics to my photobucket to avoid the hotlinking thing and for future readers, years from now. lol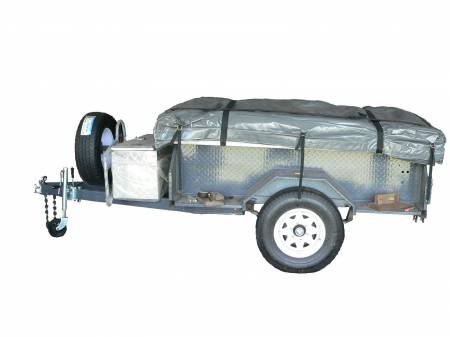 Camper trailers are the de-riguer off road camping method here in Australia. Most of them use a trailer specific variation on the
roof top tent for cars
dealio.
Camper trailer pics
.
Most follow this basic pattern...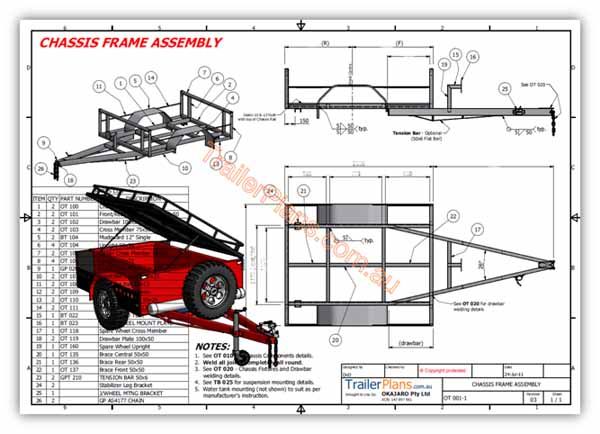 This is worth a look --->
http://www.facebook.com/CampertrailerAustraliaMagazine
I lust after a
Trak Shak <--

clik, so much awesome
personally. Two double (queen) beds, plus room for the dog or another person to sleep (or stow bags/gear etc), a huge room, a huge second room or annexe, factory solar 12v, all the amenities like slide out - pull out kitchenette (nearly all camper trailers have these) and so on. Or just flip it over and sleep in the first bed section if you're in a hurry. Fuckin' hawt. INCH in style.
moar Trak Shak pics
.
moar Trak Shak pimpin' (definitely not your average camper trailer)...
-