So someone asked me about making a knife from a wrench, this is sort of a practice run, but it came out very nice.
(1/25 edit: sheath is on the 9th post!)
It came to me through a pawn shop's "box o' rusty tools" for like $2, and after some grinding, shaping, sanding, heating, cooling, and baking... Its a cool little knife, that is damn tough.
I didnt take any pics before the grinding, but its like the second one from the left-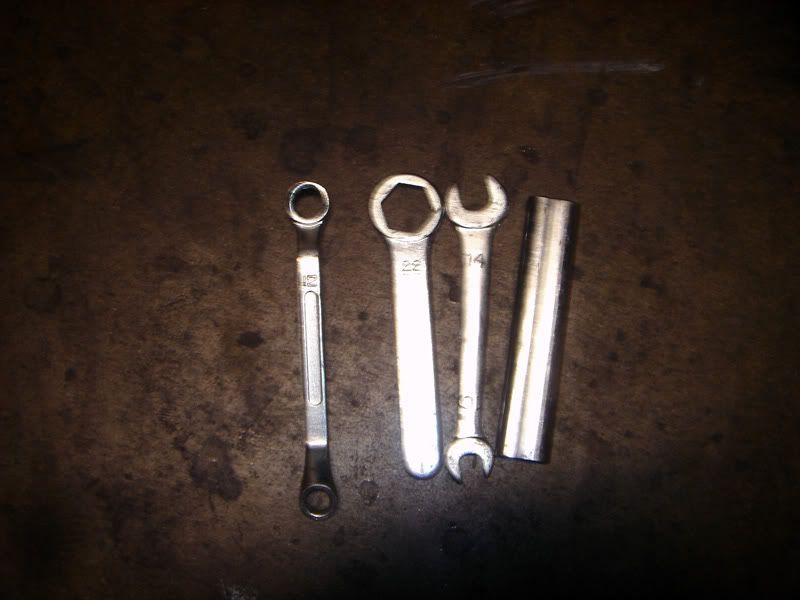 Here it is in the mini kiln (did that 4 times)-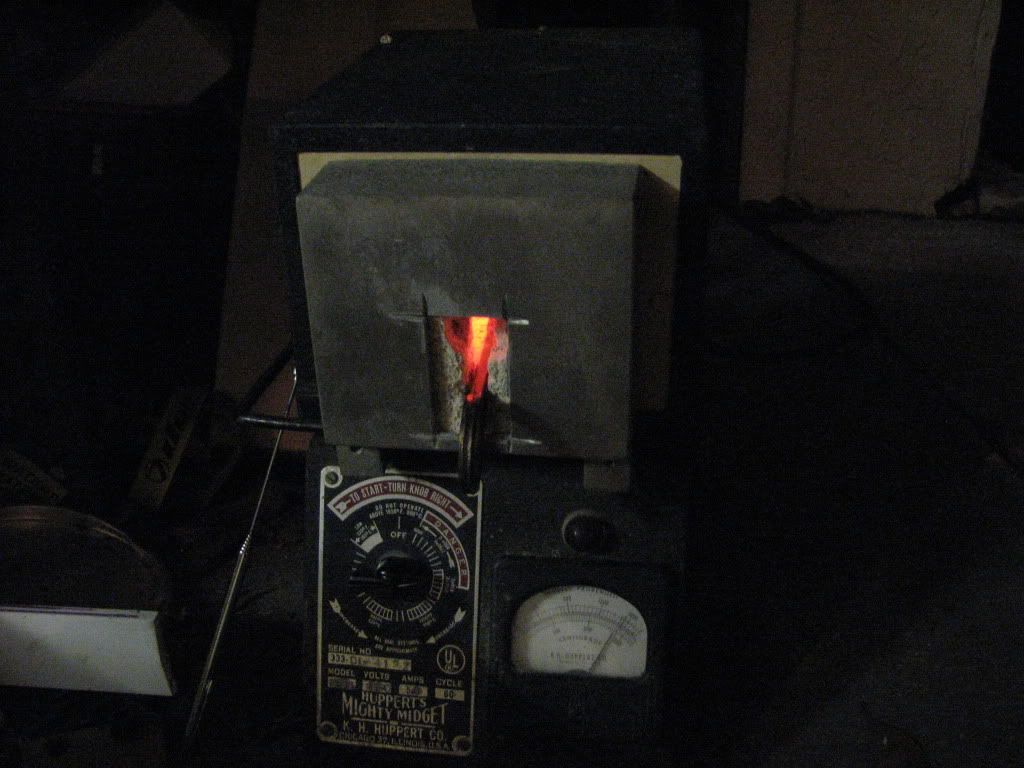 Cooling in the oil (did that 4 times)-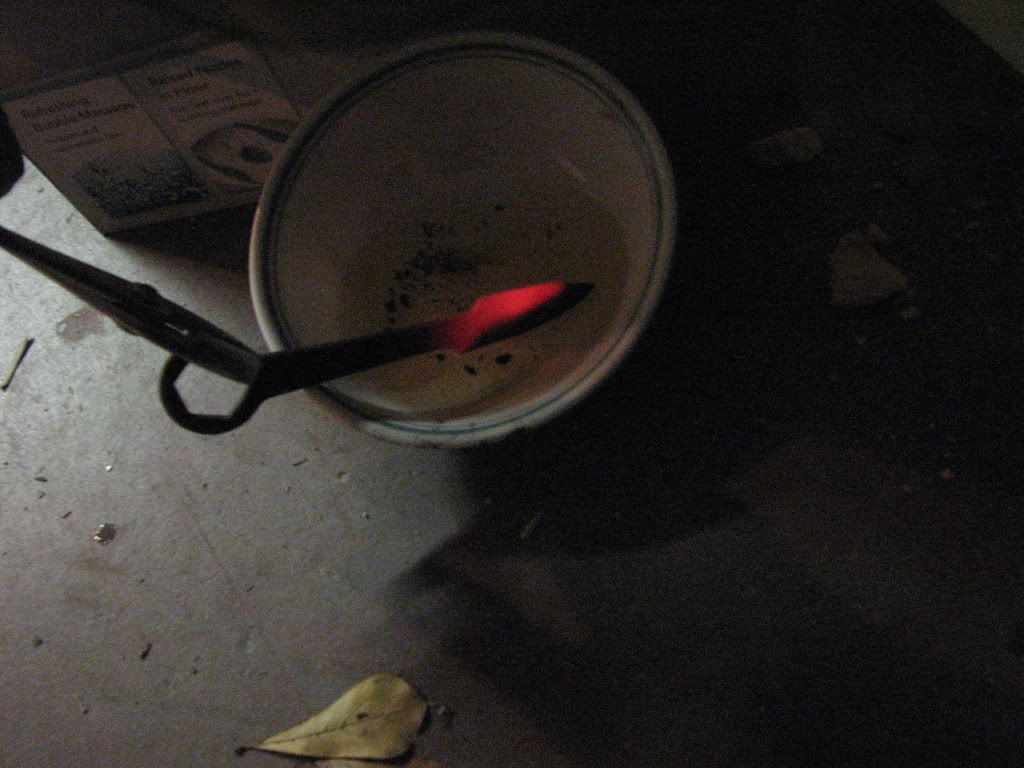 Finished (after draw temper)-