The solution is to have two sets of hitches, one an off road tilt and one a street/highway variant.
With the tow vehicle, the standard class 3 hitch receiver works, but it's not all that hard to create the same set up on the trailer tongue.
I'm not sure about the Pintle Hook set up, I'd prefer something along these types...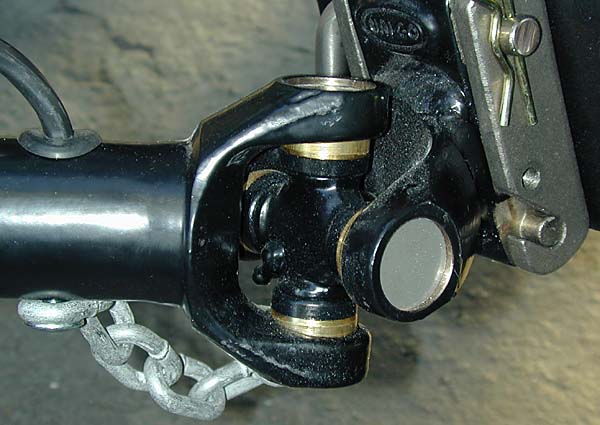 These should be good for both on and off road...