They do exist!
I found a original (American-made?) Coleman Peak 1 pack and frame, the flex frame of Internet legend - one that is 20+ years old.
After stripping off the PEAK 1 pack - (not a bad pack BTW) I went on to see if the legends were true
1) You could fit the frame to ALICE Medium ruck
2) MOLLE straps would fit like they were made for the frame.
3) You can carry more with this and it is more comfortable than the LC-1 (LC-2) frame.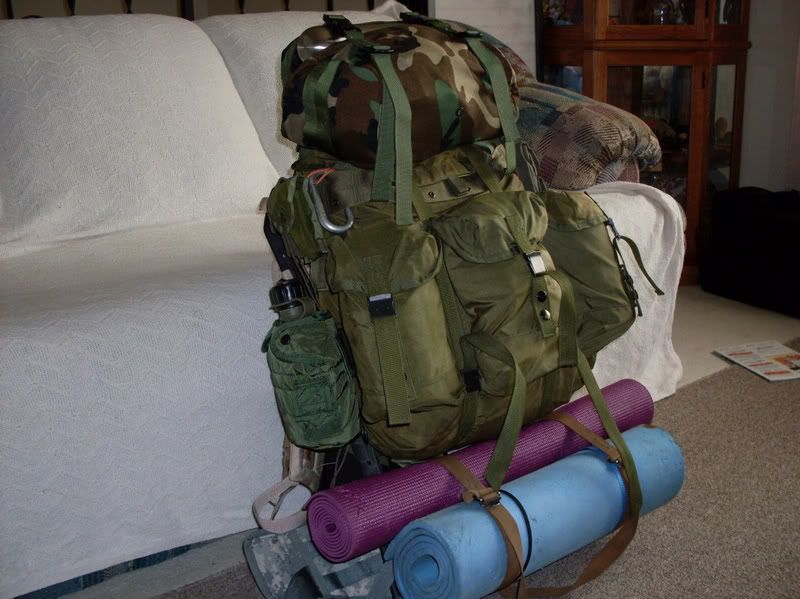 Yes, you can put an ALICE medium on the frame - sorta.
The ALICE ruck attaches using the D rings normally used by the shoulder straps - the two short MOLLE straps, oddly, are perfect for this.
Bottom of ALICE ruck has an attachment slot at "just the right spot" - creepy accurate, just like - yup, the frame was made for the ruck.
MOLLE shoulder straps go on, just like they had been made exactly for the frame.
MOLLE belt attached as thought it had been made exactly for the frame.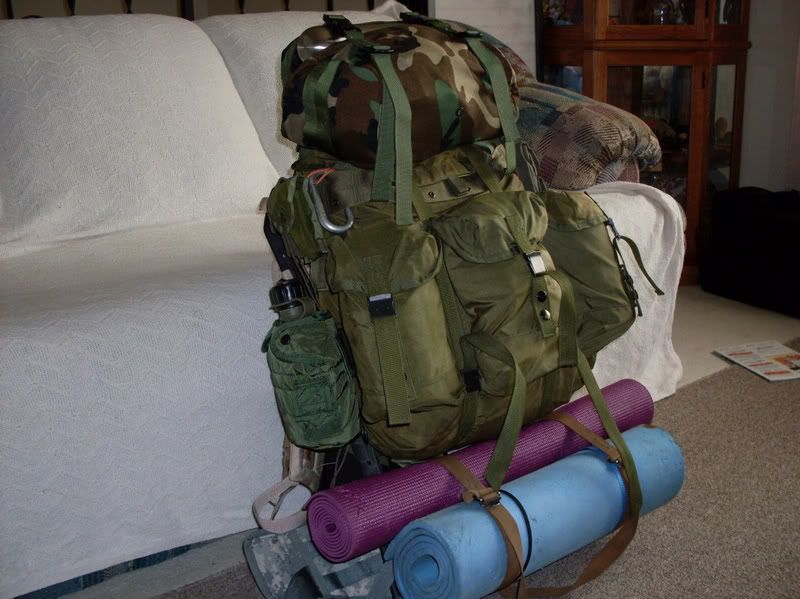 Yes, you have plenty of room on the bottom for a MSS bag, sleeping bag, mats, whatever. The frame is over a foot longer the the LC series frame. It will not support a shelf unit though. The training pack (butt) pack on top is used for chow as noted in an earlier posting. It is almost 1/2 of the internal volume of the Medium ruck - and allows for hanging food up in the trees at camp.
Oh, hell yes is it a lot more comfortable than an LC-1 frame, but it flexs, so care is called for - IOW, don't drop the rig. IF you run across one of these at a garage sale, snap it up, you will have the makings of the better Hellcat rig.