My blanket recommendation for such threads is Condor Tool and Knife. The camp knife series are good to go. My favorite being the nessmuk followed by the bushcraft basic. I have the bushlore but it is a bit thick and heavy for my taste. I'll be getting the sapien soon. Another member has the rodan and likes it.
http://www.condortk.com/products.php?type=1
These knives are for the "I need a knife but I'm broke" crowd. Price is around $18-30 depending on where you order from. I've had good luck with knifecenter.com.
http://www.knifecenter.com/kc_new/store_store.html?ttl=Condor%20Wood%20Handles&srch=eqCATEGORYdatarq%3Dcondor%26eqWWWCAT_3datarq%3Dwood
Features include: 1075 carbon steel (some models are powder coated black) it holds an edge and is easy to sharpen. The ones I have recieved are already functionally sharp. They do need to be oiled regularly to prevent rust. The new brown sheaths are nice and sturdy. Handle material is wood and has poor fit and finish but is easy to work to your taste. Some models have optional mycarta scales for higher prices. Also other models have polypro handles. Balance is very nice, and all mine are roughly 4" blades (other sizes available).
These knives are like your favorite old pickup truck; they ain't pretty but they get the job done everytime!
If your the shiny new truck kind of person, then buy a ESEE. But price is just like a 2011 Power Wagon vs a 89' W250.
And now for the porn...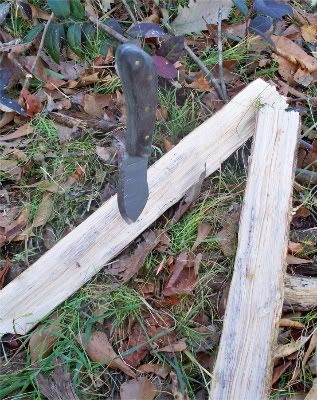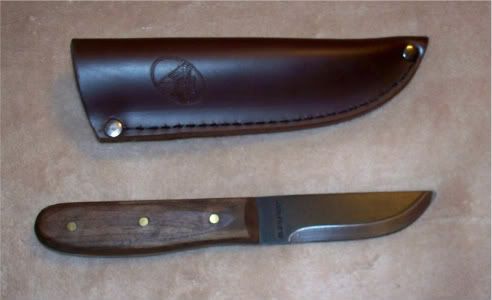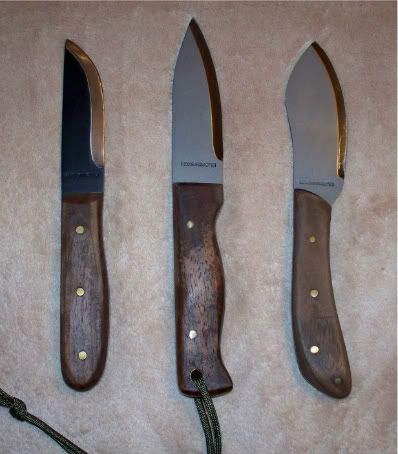 And for the compact GHB crowd, I an very impressed with the Becker/ESEE combo. It's affordable, good quaility, and decent size.