After the 20 Strikes test, I felt like I might have need more practice with the Golok to become more proficient a chopping with an unfamiliar design. After about 10 more strikes this occurred...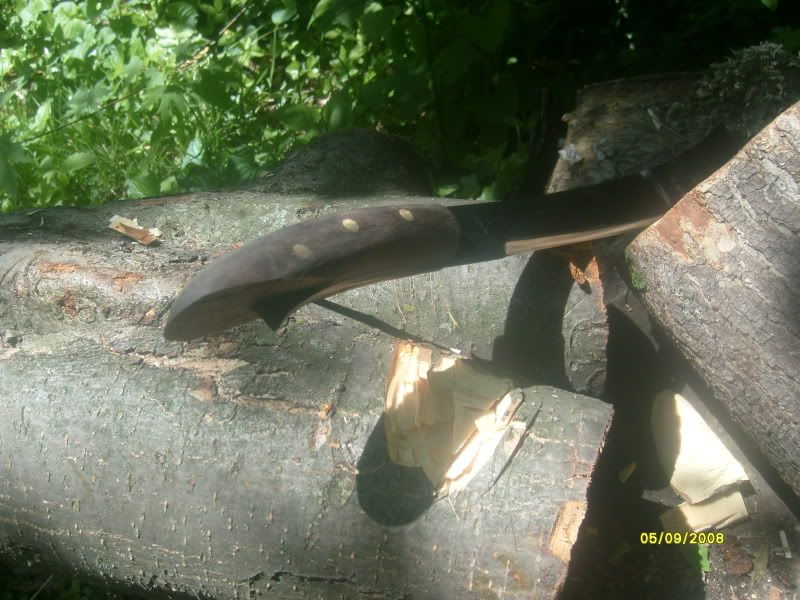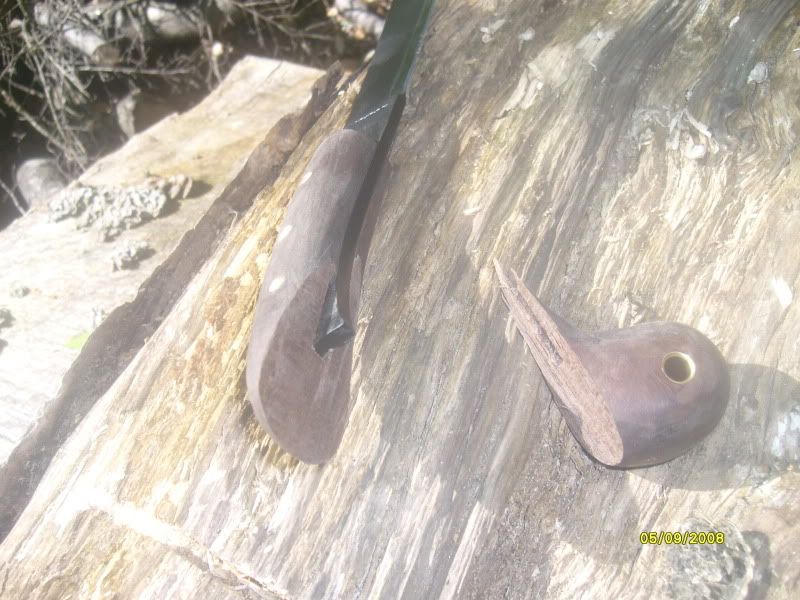 I hope that it was a freak piece of stock they used in the building of my Golok, but either way this test is over for now.
ETA:
FWIW...I did go ahead and cut at a few saplings out by the woodpile after the handle broke to see how it fared against smaller green wood, and I found that it was no better or worse than the 12" camp machete at that task.