Had to drop off the Net for a bit, combination of problem at home, last minute job coming in and a project at the family BOL.
Anyway a little bit of back ground, my mother bought a bit of land two years ago and runs it as a "small holding" with my brother and his girl friend.
Here's a picture looking up the "main road" at the house.
And this is looking down the dean that runs beside the "main road"; Next year's plan is a dam and hydro system.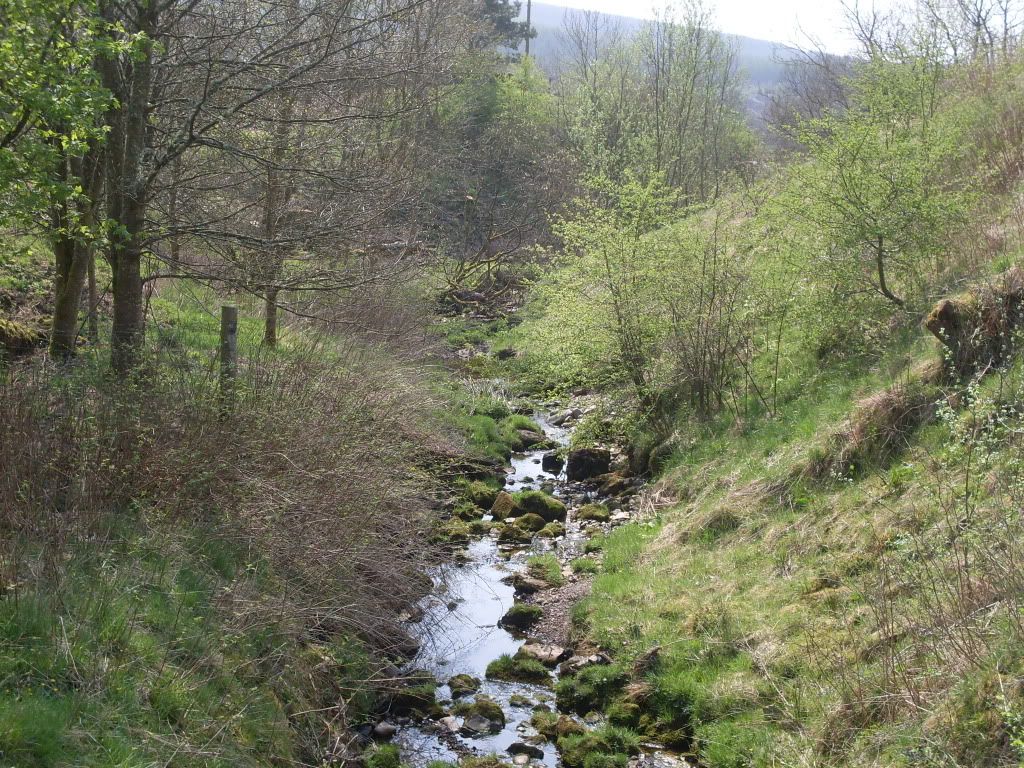 This spring's project was a poly tunnel, we picked one up cheap (3rd hand) and spend most of the Easter weekend putting it up.
Meg guards the hoops in case we get burgled.
We bought a little digger to help with digging jobs (£790 on eBay) Brothers levelling the inside.
For its size it's a useful bit of kit, all the bug stones on the left were lifted out and moved with it.
Charles and a couple of his hens help "debug" the area, we had to keep pushing the stupid hens out from under the bucket.
Better picture of the digger, little pull start Honda engine (no electrics), a hydraulic pump and a few pipes, nothing to go wrong that couldn't be fixed local. To move it you drag it by using the bucket and its light enough to pull behind the car.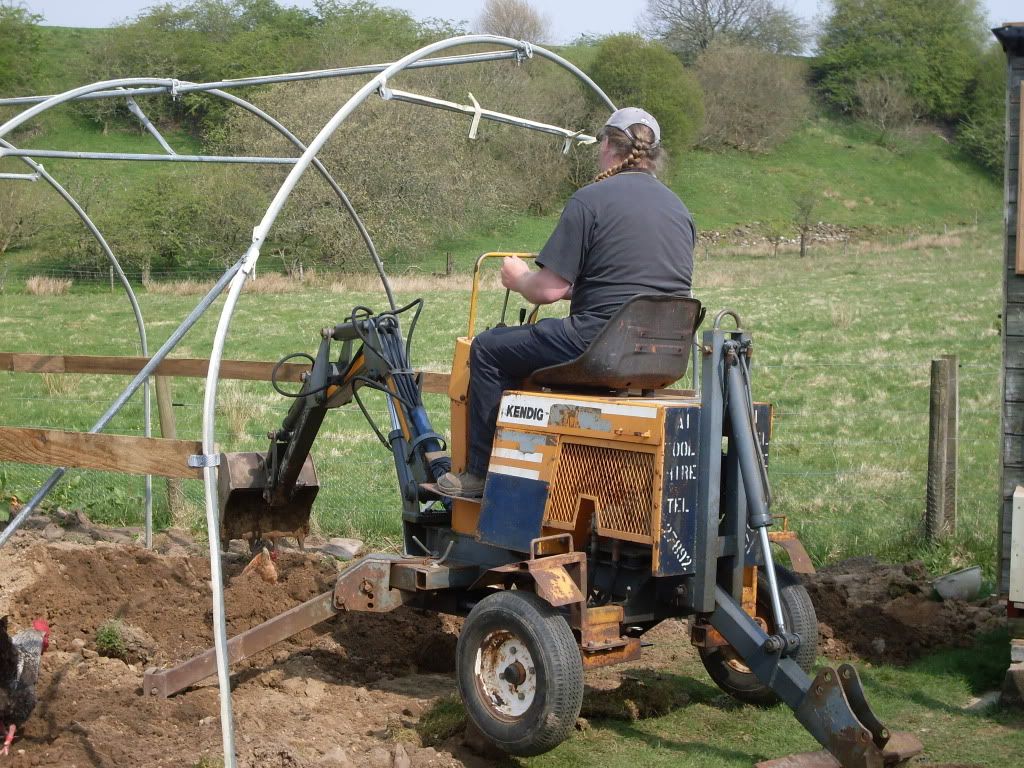 The plastic cover laid out in the sun, best to put the skin on warm so it stretches easer, and for god's sake DONT try it in a wind. We got held up for a day waiting for the wind to drop.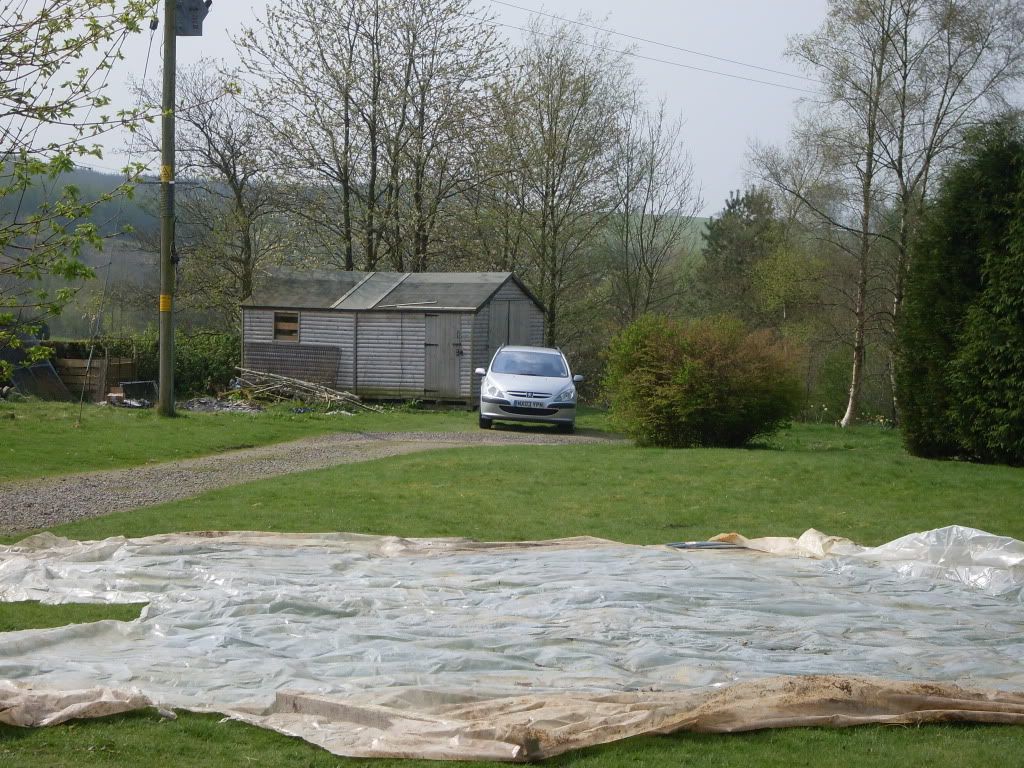 And the covers on and secured. There are a few tidying jobs to do, fix the cover round the doors, mend a couple of little splits and give it a good wash down.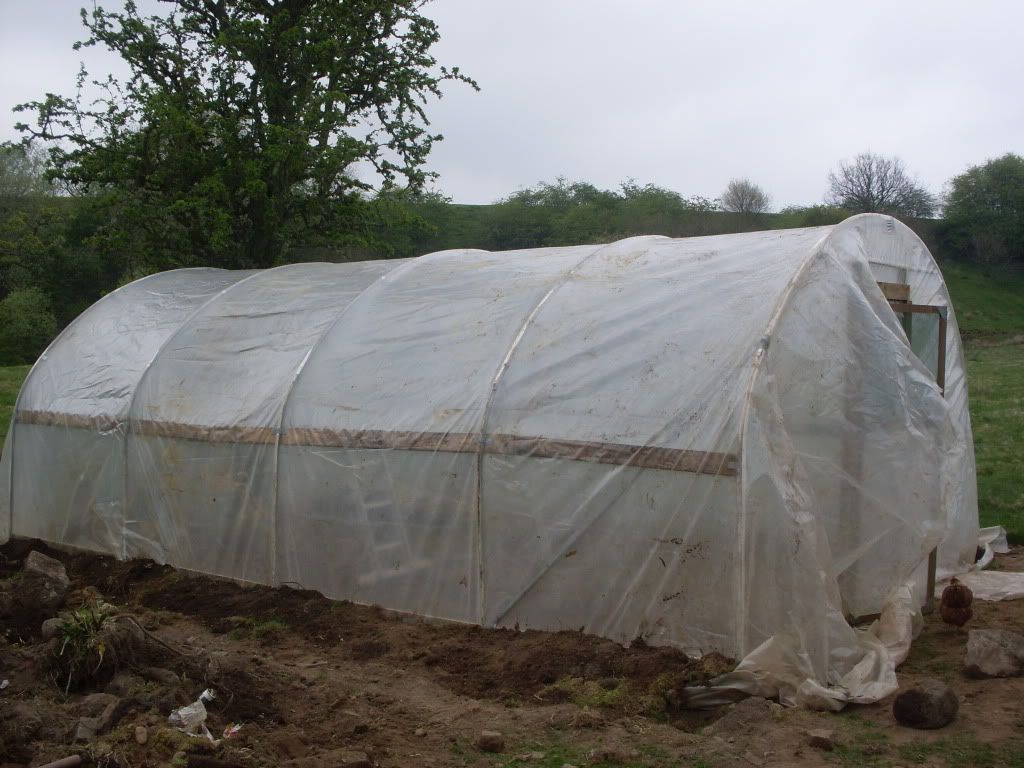 It took us four days from we started digging the first turf until we had it covered. Total cost so far, including buying the digger £1096. That does not include trestles and raised beds inside the tunnel. The plastic was in a lot better condition than we expected and we thing we can get 4 or 5 years out of it. So we now have a 12" X 20" poly tunnel, next job is filling it.